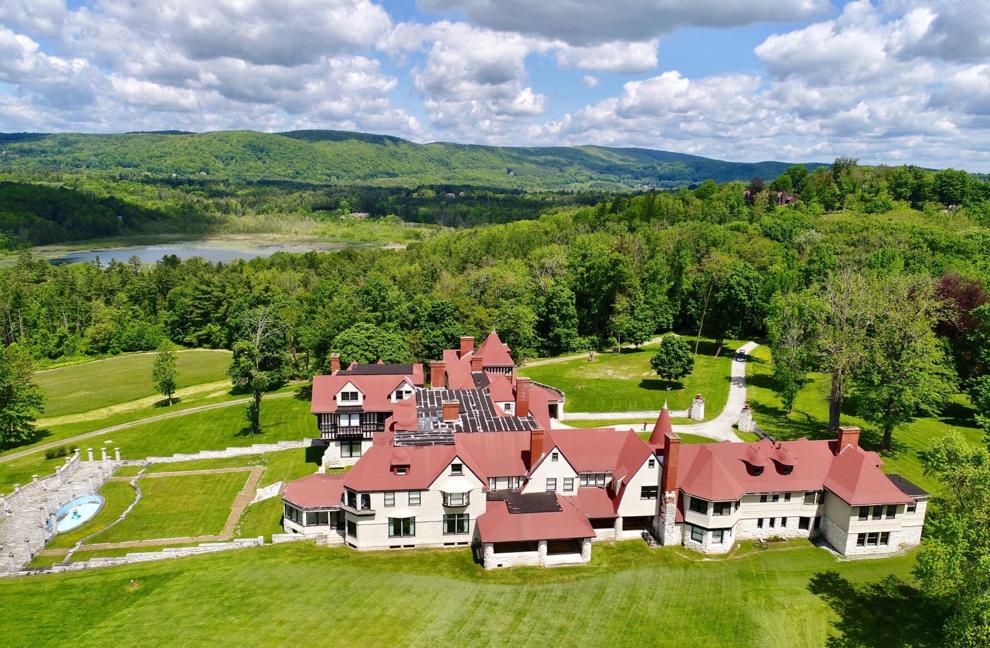 LENOX — At the heart of Berkshire County is Lenox.
From here, one can access the entire region with ease.
But, the question begs, why would you leave town, when everything you want is already here? The town, after all, has been called home by such notable residents such as James Taylor, Yo-Yo Ma and Maureen Stapleton, and families like the Carnegies, Astors and Vanderbilts.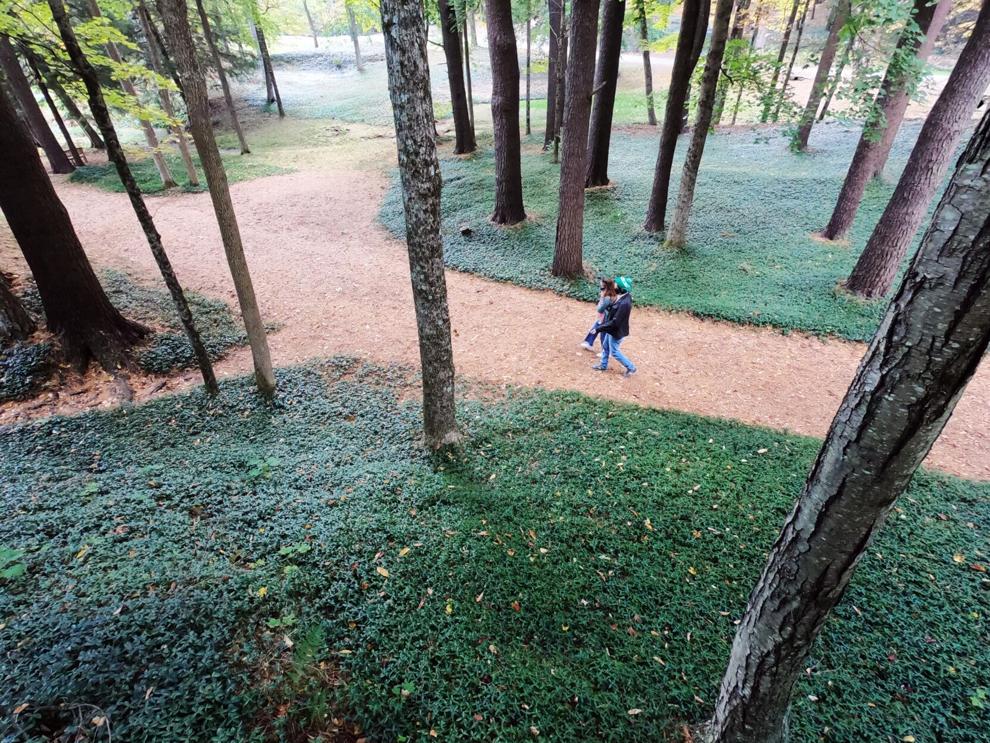 A community institution and supporter, Lee Bank recently asked us to take a closer look at Lenox, for this first installment A Day in the Life of …, a bimonthly UpCountry series that highlights what makes Berkshire County's 32 towns such special places to visit, shop, work and live.
'Small-town feel'
A resident of town for more than 28 years, Suzanne Merritt, owner of Lenox Fit, says she and other families came to Lenox as visitors and stayed for very specific reasons.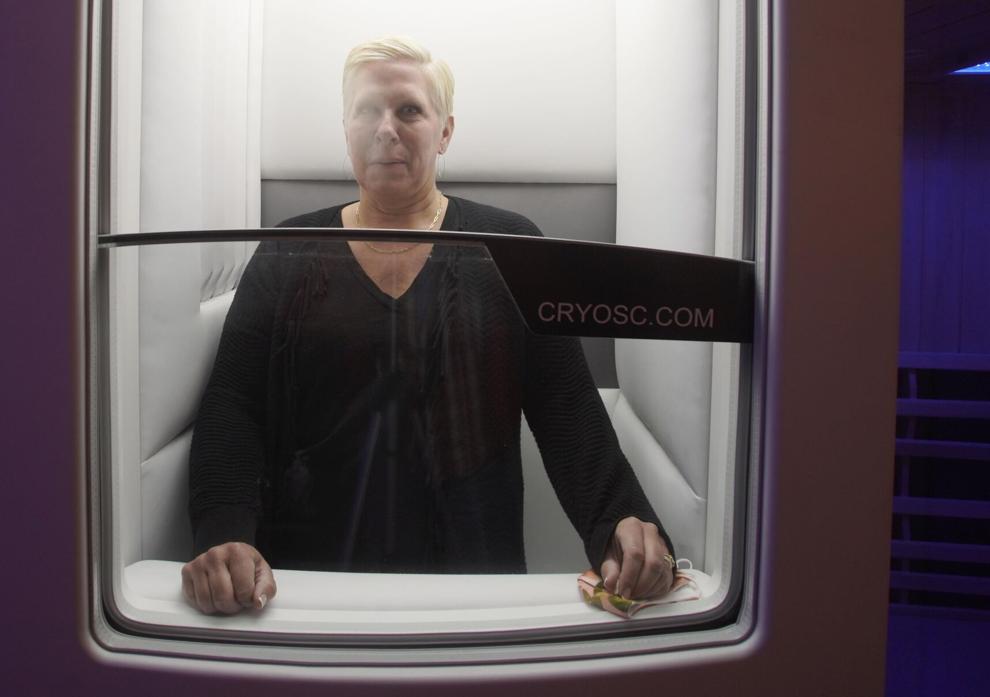 "I think everyone is looking for a version of the same thing, which is a small town, a protected feeling, a safe environment, where everybody knows everybody," says Merritt. "People who live here seem to really look out for one another."
Merritt grew up in a town just outside New York City, which was isolating despite the large number of residents. "Living down in that area with such a huge population, it boosts a sense of anonymity, whereas up here you get a much more community-oriented feel," Merritt says.
At no time was that more apparent than the pandemic, she says, when caring was on full display between the community and the businesses that call Lenox home.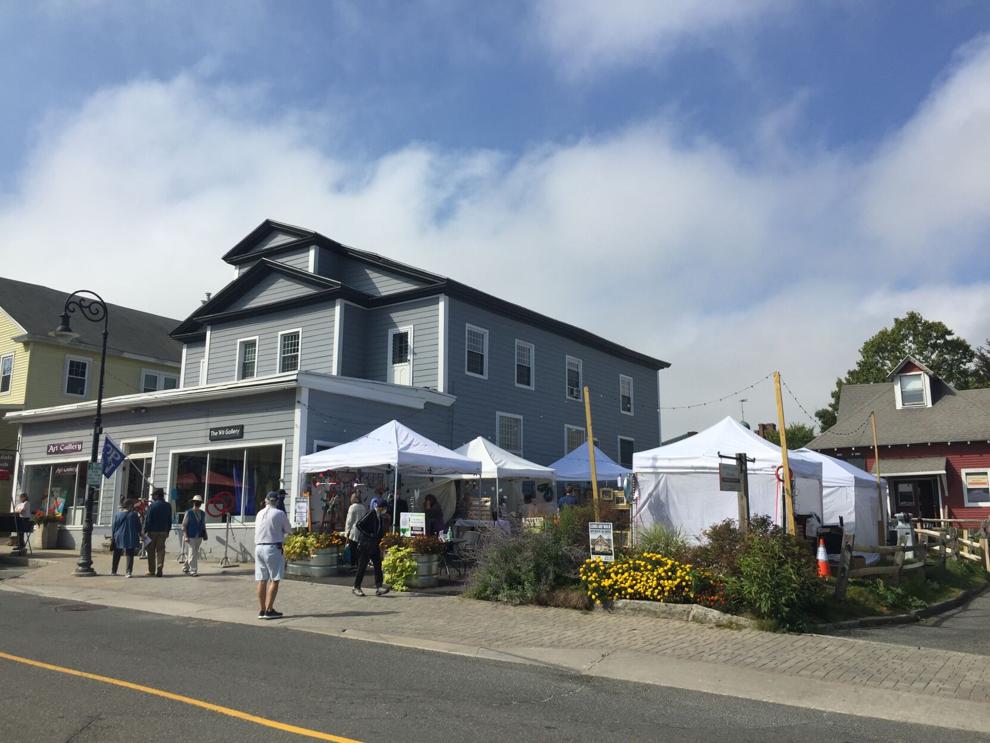 'A lot of bang for your buck'
Jennifer Nacht, director of the Lenox Chamber of Commerce, says the town's central location and concentrated downtown are an attractant for many visitors.
"The downtown is three blocks that's completely walkable. Within a quarter mile, there's Ventfort Hall, there are shops, there are restaurants, there are parks, there are trails," says Nacht. "You get a lot of bang for your buck when you visit Lenox."
In addition to being home to Ventfort, a mansion and Gilded Age museum, Nacht says the town is an incredible mix of venues, from the larger, such as Tanglewood, Shakespeare and Co., and Edith Wharton's home, The Mount, to the smaller, as with Sohn Fine Art and the Pumphrey Gallery.
"Even though we've got Wi-Fi and people are driving Teslas, we still have the charm," she says.
'Everybody knows your name'
Tina Bartini has been the area manager for the Lenox and Pittsfield offices of Lee Bank for the past year and half, working out of the Lenox branch for the past six.
Lenox is a town like "Cheers," the classic 1980s sitcom "where everybody knows your name," says Bartini. Her clients are rarely strangers, and newcomers quickly become friends. "It just makes you love your job."
A Berkshire native, daughter of a Lee mill worker and former resident of Lenox, Bartini says her bank is both a responsible community member and builder, helping Lenox thrive and remain a top place to visit in the Berkshires, says Bartini.
The hope is that some of its many visitors will want to move here.
"I want to make this area so that people can come back here and actually live," says Bartini.
'Local decision making … will never go away'
Lee Bank President Chuck Leach says his bank is, by design, part of the fabric of the local community.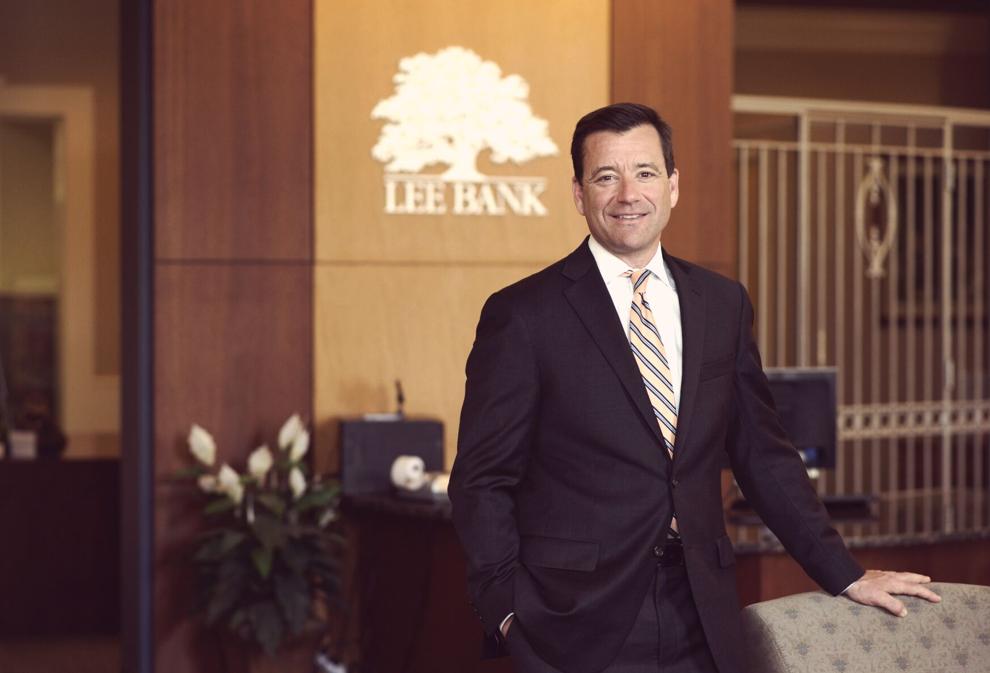 "I think that's been forgotten somewhere along the way by most banks, which have pursued a model of scale," says Leach. "The local decision making, the relationship aspect, the hands-on give and take will never go away."
Inherent in the bank's relationship with Lenox is economic development, says Leach, which it infuses into Lenox via commercial and municipal lending, sponsorships, volunteerism and philanthropy, through its new charitable arm, The Lee Bank Foundation.
Being able to give money to Lenox recipients is wonderful, notes Leach, but "the secret sauce that enables community building is people."
"Other banks offer more commodities. Our point of differentiation is the people, people like Tina and the teams that she manages, and our customers within the community."
'I just feel like I'm home'
For local business owner Merritt, the welcoming feel of her town has always drawn her back to the green hills of Western Massachusetts, no matter where her journey took her.
"I've traveled all over the world, and nothing feels better than coming home to Lenox in the Berkshires," says Merritt. "I just feel like I'm home when I'm here."
Visit these fine locations in Lenox, just south of Pittsfield and north of Lee, at the junction of routes 7A and 183 …
Lenox businesses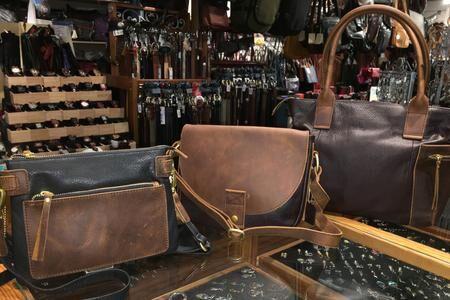 Berkshire Classic Leather and Silver
74 Main St.
Facebook: berkshireclassic
Instagram: berkshireclassic
About us: Leather and silver are just the beginning. You will discover a shiny, new assortment of handbags, wallets, hats, artisan sterling jewelry and accessories to snap up your spring. We have travel items and unique gifts for every season. If you already shop at Berkshire Classic, you know what an array of desirable goods are offered. If you've never been in the shop, you will wonder what took you so long. Come visit as we celebrate 23 joyous years of serving the best customers in the world.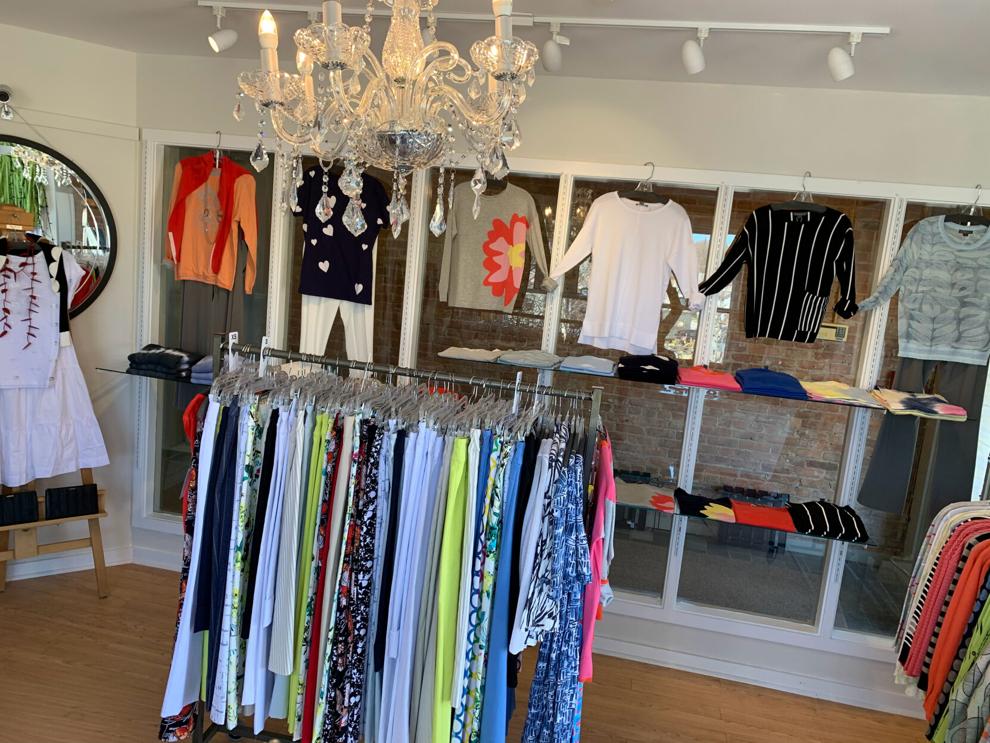 Casablanca
50 Church St.
413-637-2680
casabgroup.com/Stores/_casablanca/
Facebook: CasablancaLenox
Instagram: casablancalenox
About us: We are open seven days a week, fully stocked for your spring and summer 2021 clothing and fashion accessories. Labels such as Margiela, Issey Miyake, MaxMara, Escada, Missoni, Robert Graham, Planet and more. We have a 35-year history of bringing the best designer clothing and accessories for women and men. Knowledgeable staff in a beautiful contemporary setting. We look forward to seeing you.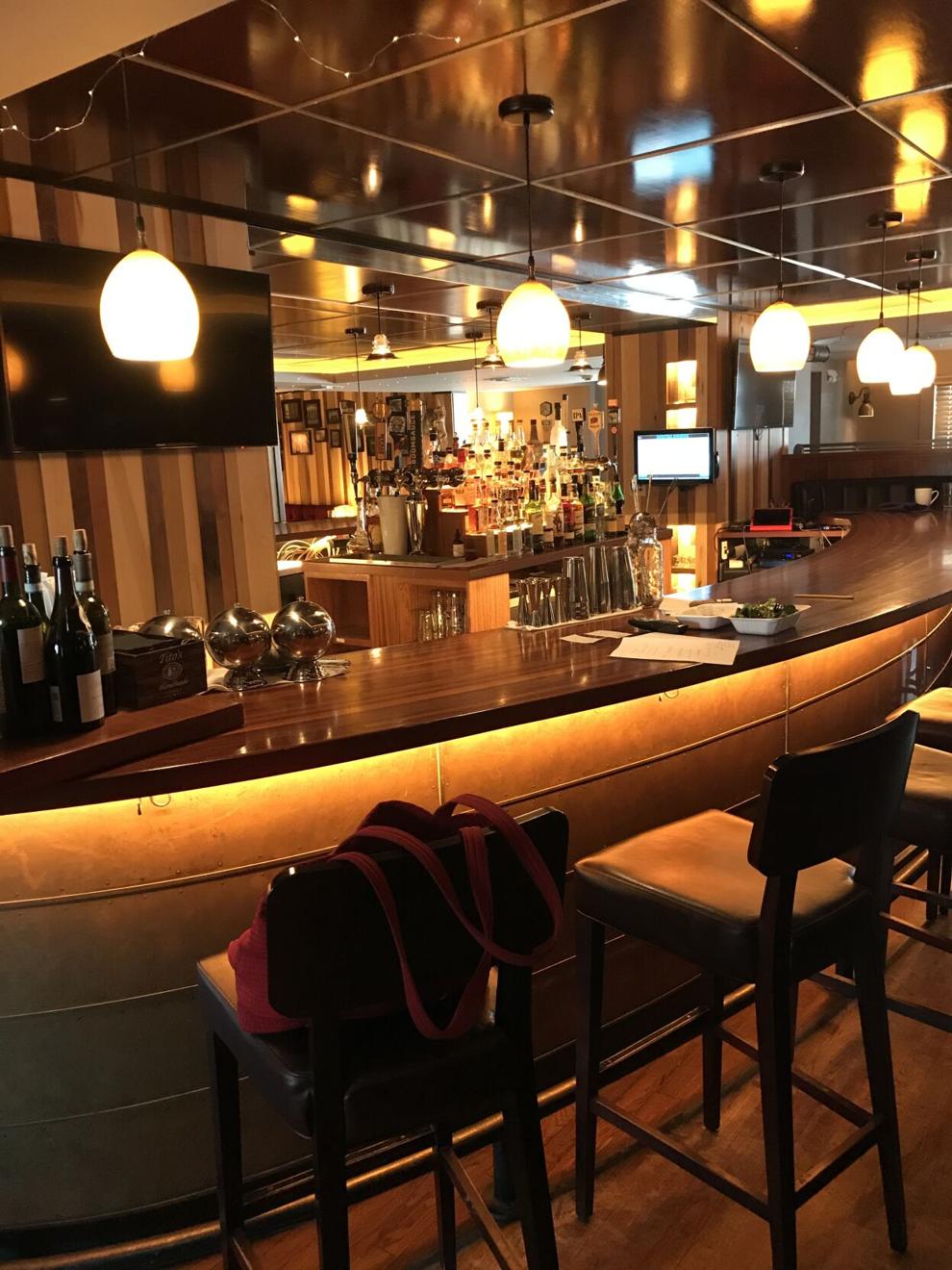 Firefly Gastropub and Catering Co.
71 Church St.
413-637-2700
Facebook: Fireflygastropub
Instagram: Fireflygastropub
About us: We're under new ownership but have the same great management, plus a new and exciting menu. There's live music on the weekends, and no reservations necessary. Firefly is a community-oriented eatery and a great place to host your holiday parties; we also have a private room available. It's an upscale-casual atmosphere and features craft cocktails, served over a beautiful double-sided bar. We have front porch dining, too. Dinner is served daily from 5 p.m.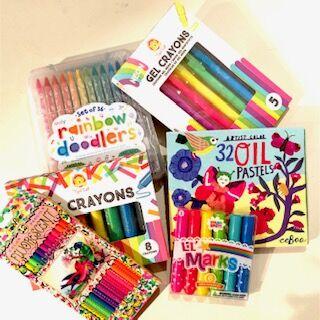 The Gifted Child
72 Church St.
413-637-1191
Facebook: theGiftedchild1
Instagram: thegiftedchild413
About us: We're a small-scale boutique department store for kids, with clothing, a curated toy selection for all ages, puzzles, games and books, shoes, outerwear, sleepwear and swimwear. We have it all, from classics to the latest and greatest, lots of fun stuff for kids! We have been refreshing our displays and will have a refurbished sale barn in May … lots of fun toys and gifts and a great selection of clothing and gear for newborns to tweens. Need a gift? We do personal shopping by phone or photos. Call us, and we'll put something together and ship it out — you don't have to leave your house!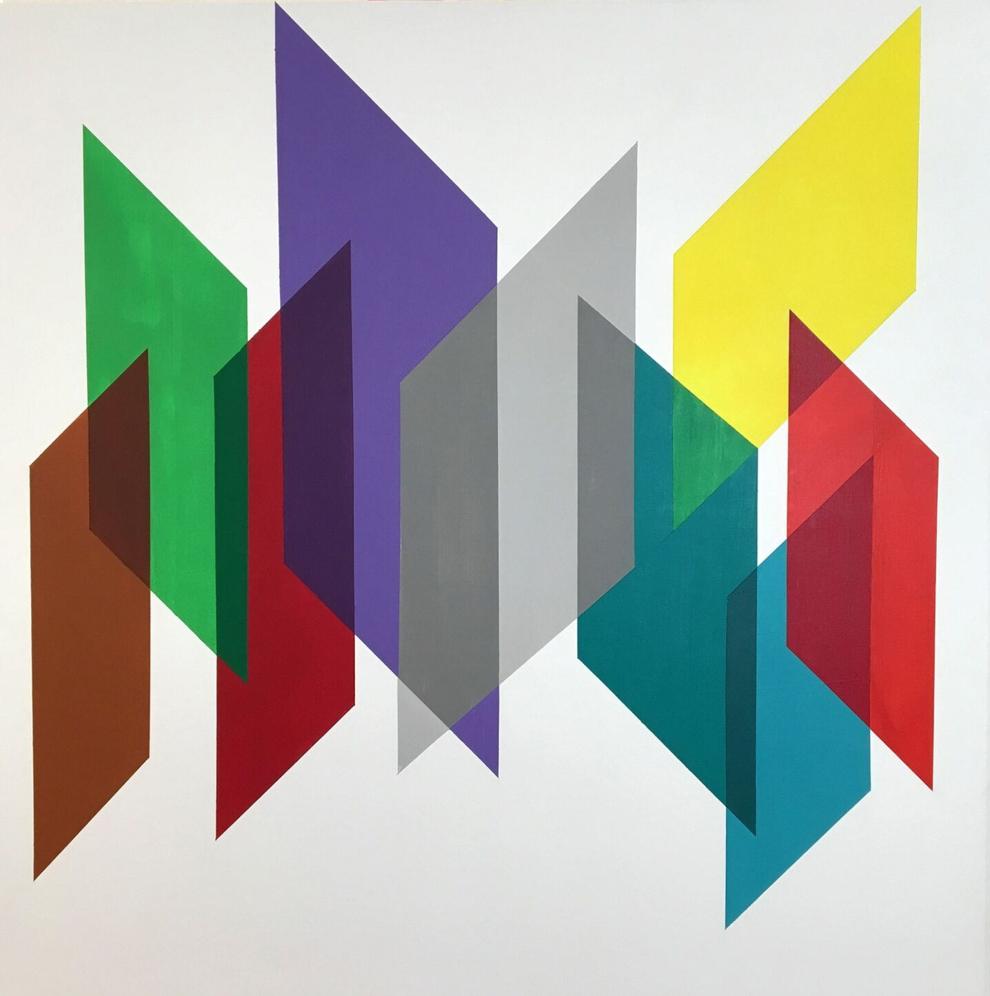 Glendale Brook Studio
27 Church St. (shop left)
413-551-7475
Instagram: glendalebrookstudio
About us: Maybe you would love to own a Matisse, but you either can't afford an original Matisse or don't feel like spending $17 million. Instead, you can own a work of original art in your home or business that has the air of a Matisse but also offers something new. It's a big step up from museum posters, and it is very special to have original art in your home instead of copies. We have hundreds of colorful hard-edge abstract paintings. We invite you to examine our collection, and we welcome your feedback. Our doors are open to everyone who values the excitement of an artful journey.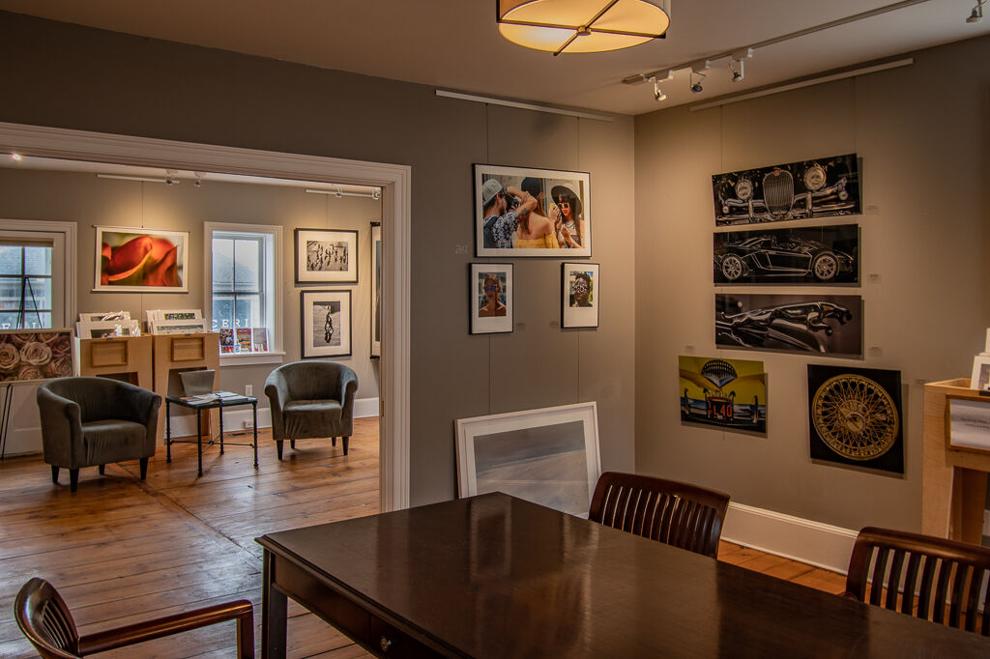 Janet Pumphrey Gallery
17 Housatonic St.
413-637-2777
Facebook: janet.pumphrey
Instagram: janetpumphrey
About us: Last year, I opened my new gallery in June, and, because the pandemic got worse, I closed it at the end of October. During those five months, most of the visitors were tourists, and many had never been to the Berkshires before. All said they would be back after the cultural venues returned, so I am looking forward to a booming tourist business this summer and fall. I want local folks to know that I am open again, and I hope that they come — many for the first time. I am also hopeful of having a real re-opening reception in the early summer. In my photography, I consider inherent, traditional realism as a starting point, and I appreciate the ability to manipulate a photograph through the artistic imagery available both in-camera and in post-processing by turning what was a realistic photograph into a creative work of art. My work is painterly, sometimes impressionistic, sometimes abstract.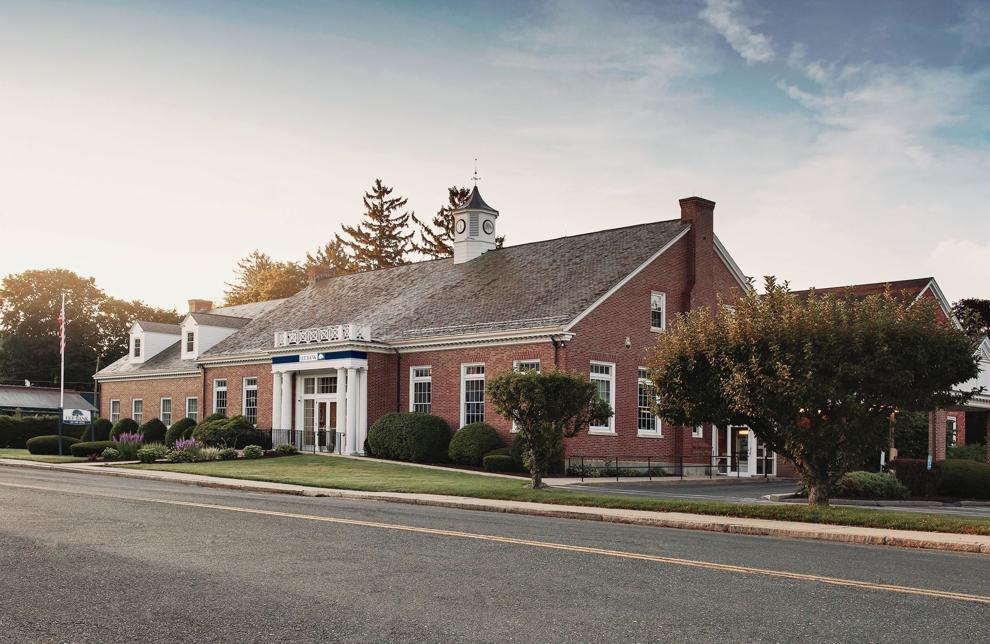 Lee Bank
450 Pittsfield Lenox Road
413-499-9922
Facebook: LeeBankMA
Instagram: lee_bank_ma
About us: Lee Bank is an independent community bank that has grown to serve the wider Berkshire County region. Each day, we empower our employees, customers and community in their work and play. We help our neighbors buy homes, start and maintain businesses, build and renovate, make wise investments and help others in need. Our customers' confidence in Lee Bank has enabled us to re-invest at least 5 percent of our annual earnings directly back into our area's nonprofit organizations and ultimately led to the establishment of the Lee Bank Foundation. So, your business with us supports our partnership with our community, during good times and challenging times. From free rewards checking accounts to online and mobile services, we're committed to making your banking life as easy as possible. We offer all banking services, including personal and business loans, private banking and trust services. Lee Bank is Member FDIC/Member DIF.
Lenox Chamber of Commerce
4 Housatonic St.
413-637-3646
Facebook: LenoxChamber
Instagram: visitlenox
About us: Check out our weekly events, like our Farmers Market from May 28 to Oct. 1; our Spring Art Walk from June 5 to July 6; #LenoxLovesMusic, live music on Sundays in May and June at 3:30 p.m. at the Dining Terrace on Church Street; and our Fall Art Walk on Sept. 18. When you visit, take advantage of Kennedy Park, endless outdoor recreation and walking trails.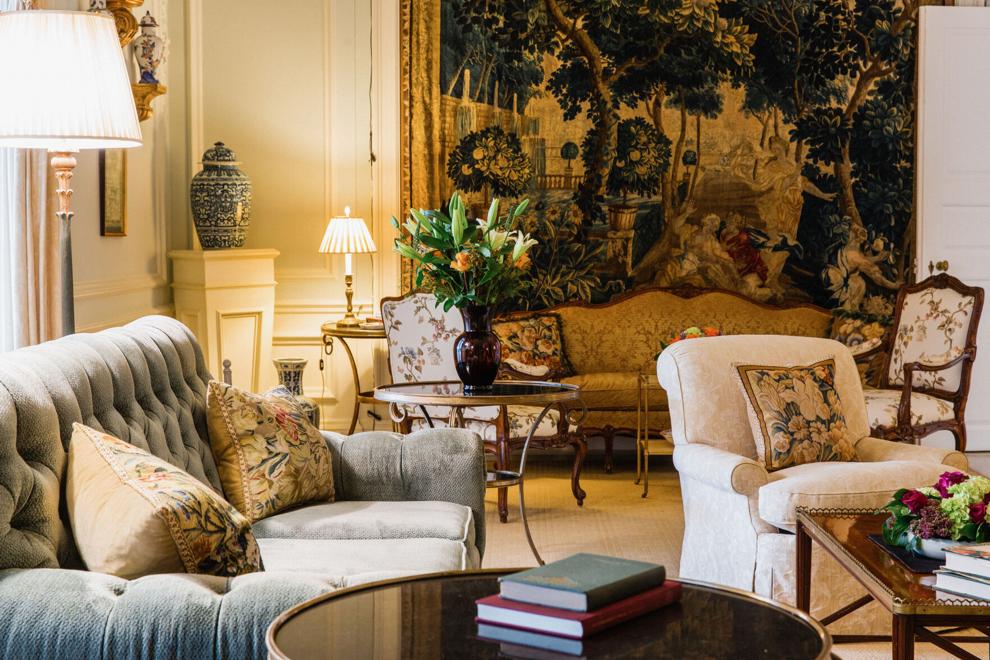 The Mount, Edith Wharton's Home
2 Plunkett St.
413-551-5111
Facebook: TheMountLenox
Instagram: TheMountLenox
About us: The Mount is the picturesque country home designed and built by author Edith Wharton. Wharton wrote many of her best-known works here, including "Ethan Frome" and "The House of Mirth." Tours of the mansion can be booked online at our website. Our extensive grounds and gardens are wonderful for exploring. The outdoor cafe overlooks the gardens, and serves seasonal and local fare. We are hosting a variety of outdoor events this season, including lectures, music and dance. Please visit EdithWharton.org to stay up-to-date on all our programs.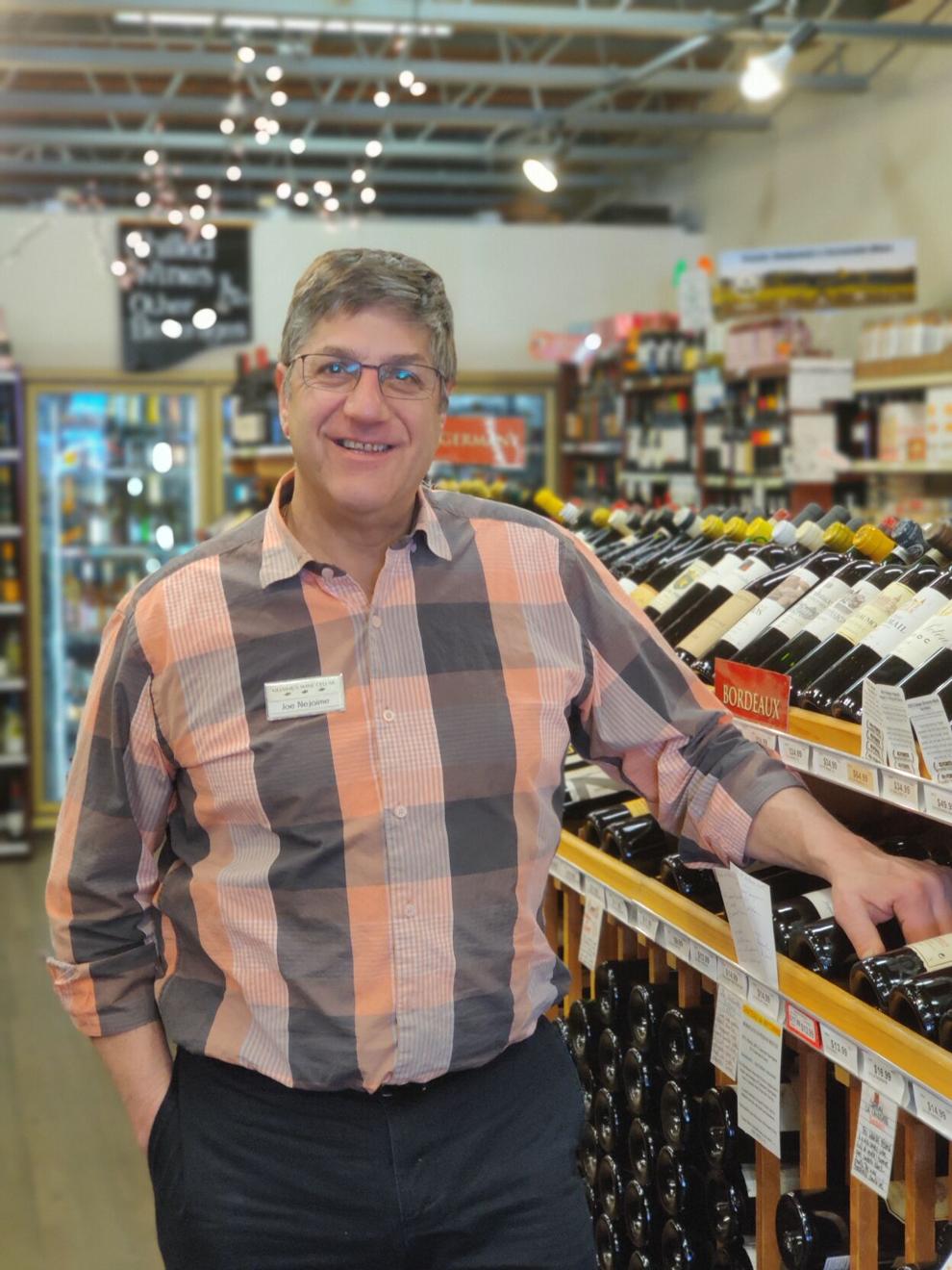 Nejaime's Wine Cellars
60 Main St.
413-637-2221
Facebook: NejaimesWine
Instagram: nejaimeswinecellar
About us: We offer dynamic selections of hard-to-find whisky, organic wines, craft brews, ciders and artisanal cheeses. Walk-in shopping, curbside pick-up and delivery service and a knowledgeable staff who can help you find what you're looking for. A convenient location in Lenox, with a second in nearby Stockbridge (3 Elm St., Stockbridge, 413-298-3454), with both sites featuring wine, liquor, beer and specialty foods, plus no sales tax.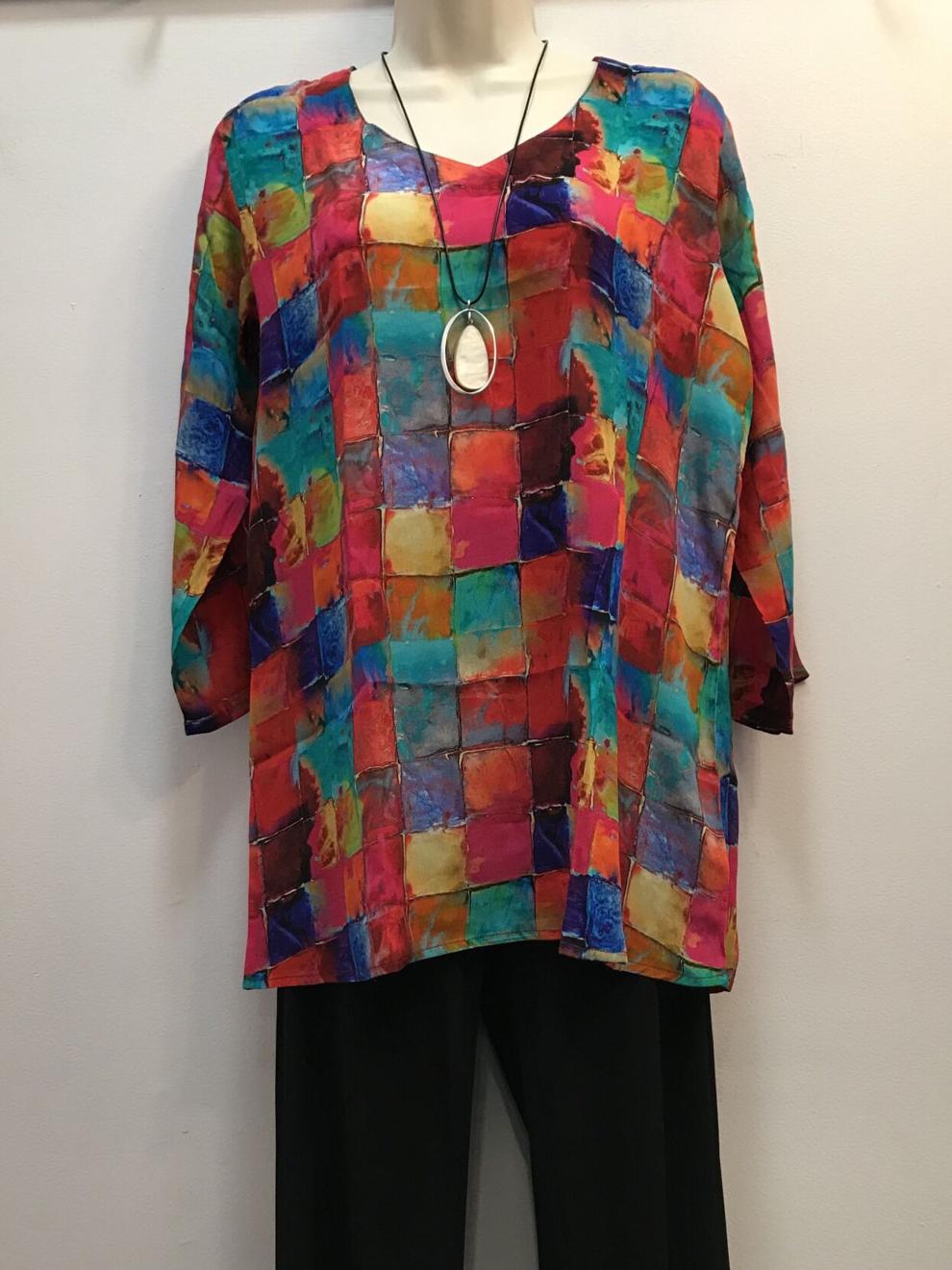 Purple Plume
35 Church St, Lenox, MA
413-637-3442
Facebook: purpleplume1
Instagram: purple_plume_lenox
About us: Why be ordinary when you can be extraordinary with a new and different outfit from Purple Plume? We have artwear, funwear, casual wear, as well as special occasion dresses. Purple Plume is stocked with all new beautiful spring and summer clothing, jewelry, and accessories to lift your spirits and bring smiles. We have all your favorite companies: Clara S., Habitat, Nally & Millie, Jess & Jane, Parsley & Sage, and Inoah. The handbags by Joy Susan are bright, and her scarves are alive with color. We are open with COVID-careful protocols in place and will help you in any way we can (or leave you alone!). We give honest opinions and help direct customers to the right style, color, and fit that's perfect for you.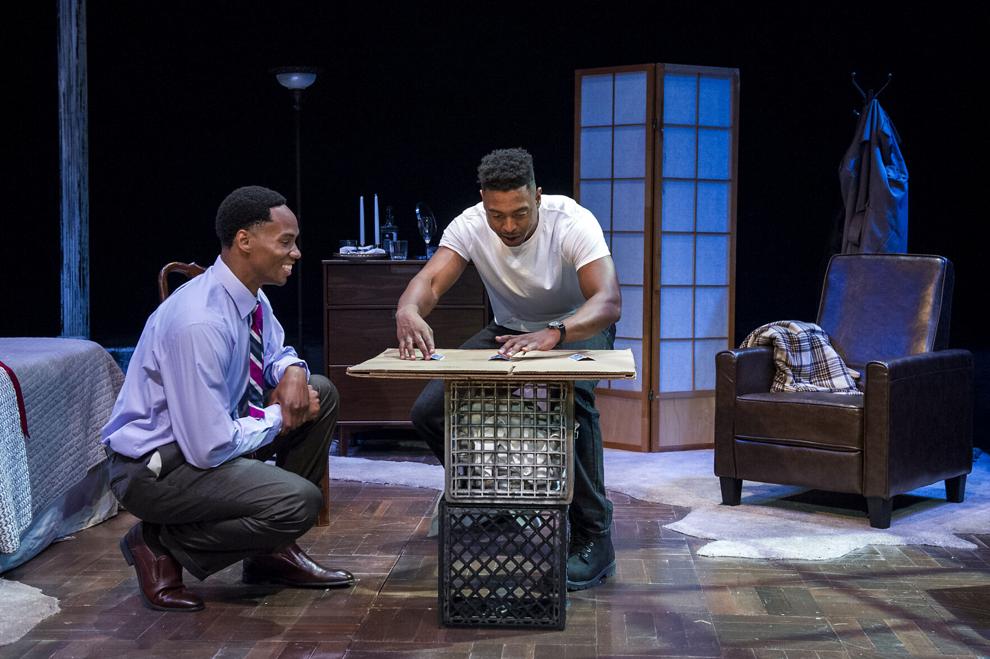 Shakespeare & Company
70 Kemble St
413-637-3353
Facebook: shakeandco
Instagram: shakeandco
About us: Shakespeare & Company has undergone some wonderful changes since the last time many people have visited in person. 2021 marks the opening of The New Spruce Theatre, a 500-seat amphitheater set under the towering spruce trees on the picturesque campus. "King Lear" (starring Christopher Lloyd and directed by Nicole Ricciardi) will be the first production staged at The New Spruce, with other shows taking place at The Roman Garden, Shakespeare & Company's other outdoor performance space. The safety and comfort of all visitors is vitally important to the company, and capacity restrictions, mask-wearing, distancing, and other procedures will be in place for the coming season. Founded in 1978, Shakespeare & Company is one of the leading Shakespeare festivals of the world, welcoming more than 40,000 patrons annually. The company is also home to an internationally renowned Center for Actor Training and award-winning Education Program.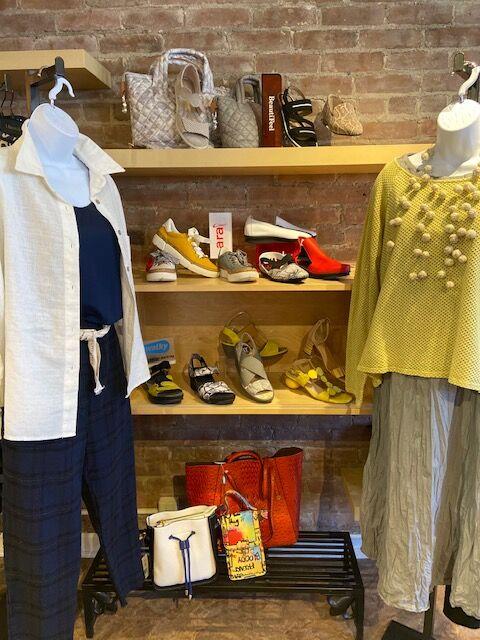 SHOOZ
44 Housatonic St.
Lenox, MA 01240
413-637-1118
Instagram: Shooz_Lenox
Facebook: Lenox.shooz
About us: We are fully stocked and excited to greet, see and serve our regular and new clients. We are bringing back spring and fall Arche and fall Aquatalia. We are also adding Frye to our mix of footwear collections. We are a full-service boutique that mindfully curates fine footwear, clothing, outerwear and accessories with our clients' interest always at the forefront. "Effortless and essential" describes our clothing collections, for work, play and dress. Our footwear lines can be described as timeless, classic and funky, with our focus on comfort and style, originating from Spain, Israel, Italy, Portugal and the U.S.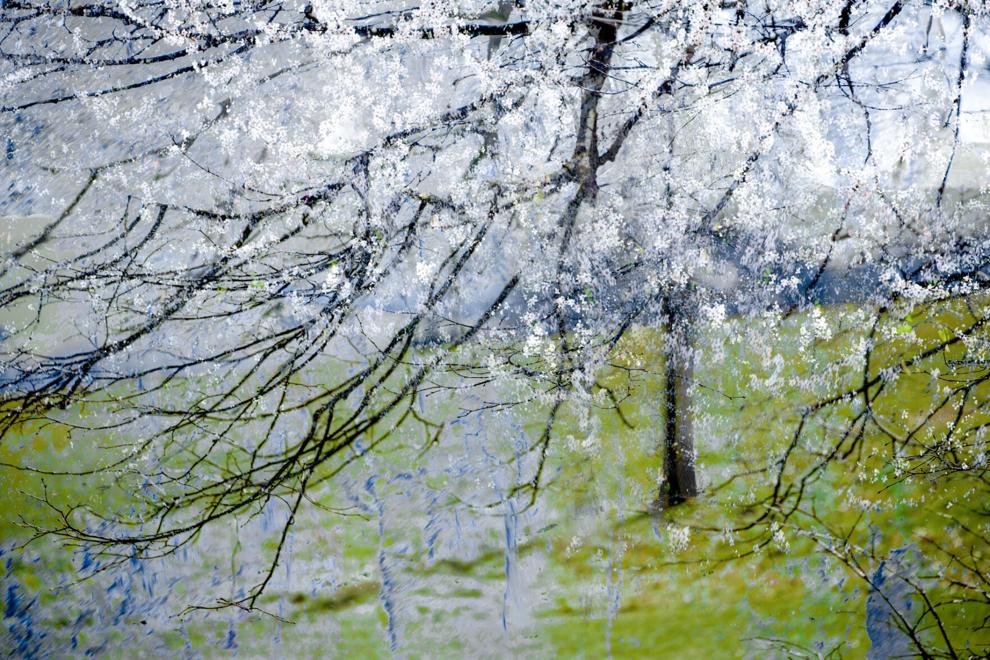 Sohn Fine Art
69 Church St.
413-551-7353
Facebook: SohnFineArt
Instagram: sohnfineart
About us: In celebration of the gallery's 10th anniversary, Sohn Fine Art is pleased to present "Futurity." This exhibition of represented artists' iconic and newly released works is scheduled to be on view May 7 through July 25, with an anniversary celebration June 26. As long as travel guidelines permit, we will be hosting U.K. artist Valda Bailey in the Berkshires the first week of October for an artist talk, photography workshop, and a solo exhibition for the artist that runs from July 30 to Oct. 11. Finishing out the year, master photographer Jeff Robb will have a solo show Oct. 15 through January 2022. Sohn Fine Art specializes in contemporary photography and is dedicated to the development, promotion and exhibition of innovative contemporary artworks by international and local artists. Visit Sohn Fine Art for your fine art printing and framing needs. We offer custom, one-on-one service with attention to detail, using only archival materials.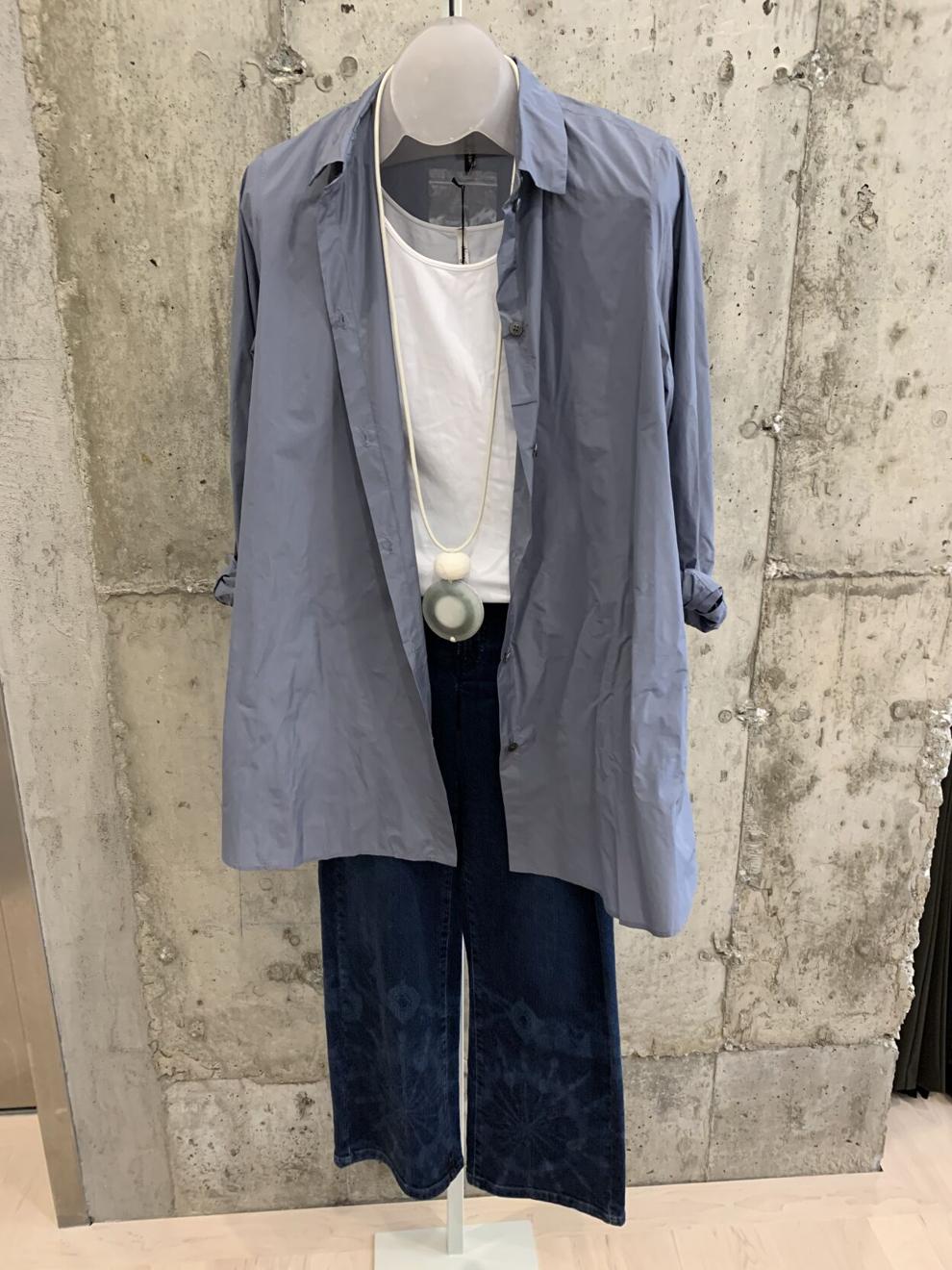 SWTRZ
38 Church St.
413-637-9193
About us: We're open daily, fully stocked with fabulous new spring sweaters and tops that you have come to expect, know and love, now featuring Krazy Larry pants. Come check out our little gem of a store, featuring fun, fashionable tops and sweaters, mostly under $99. In addition, discover a wide assortment of accessories: wraps, scarves, gloves, mittens and jewelry. And, as with the sweaters, they deliver fashion at an affordable price.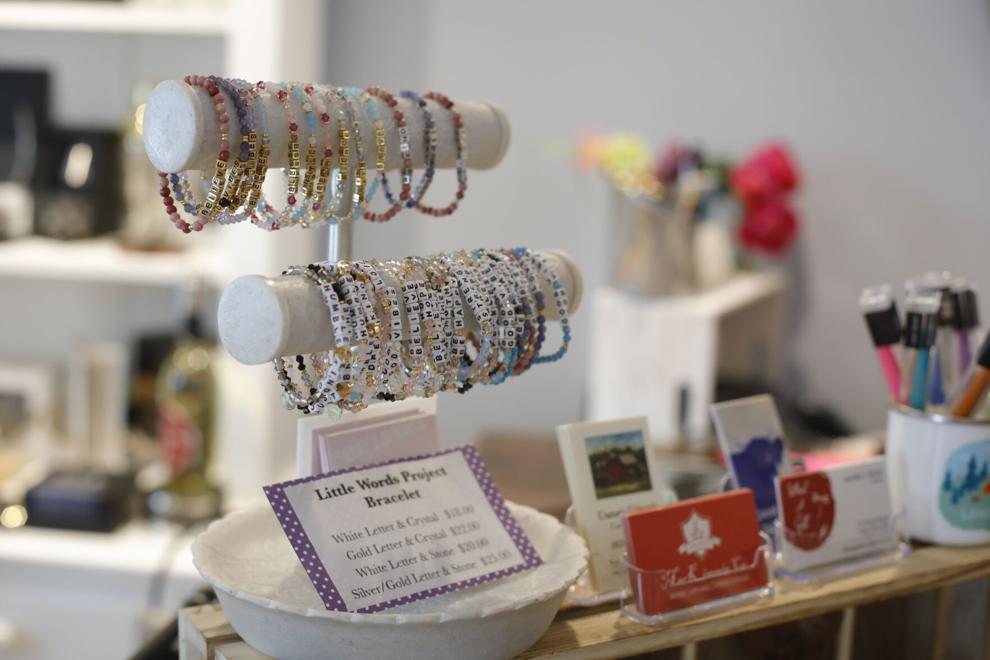 What A Gift: Gifts For Her, Him & Home
68 Main St.
413-551-7424
Facebook: whatagiftlenox
Instagram: whatagiftlenox
About us: I recently relocated to a slightly larger space at 68 Main St., which is part of the busy Village Center. I'm expanding my card lines, adding more stationery and bringing in gift wrap, which is all made in small batches from independent makers in the U.S. Vintage penny candy will return for the summer 2021. I offer Lenox and Berkshires T-shirts and sweatshirts that are printed locally, along with other Lenox-themed items, like mugs, magnets and ornaments.