GREAT BARRINGTON — Is your once-lush landscape having a mid-summer slump? Rest assured: mid- to late-July is the perfect time to refresh your growing perspective. Thankfully, the knowledgeable team of professionals at Ward's Nursery and Garden Center are poised to ward off ho-hum and usher in ta-da! — all month long.
The "official" summer season spans 14 weeks between Memorial Day and Labor Day. What begins with a flurry of anticipation eventually dwindles at the height of summer: "It gets hot, and people start to lose a sense of control," says Jodi Cahillane, advertising and publicity coordinator for Ward's Nursery and Garden Center in Great Barrington.
Fear not: July is the perfect time to refresh your landscape.
Need some real-time inspiration? Take stock of all that is blooming, pushing out leaves, or fruiting now — in your own yard as well as the neighbor's — and make note of blooms that have passed and holes that need to be filled.
Whether you garden in the Berkshires, eastern New York, or northwestern Connecticut, now is the time to refresh your mid-summer landscape (and avoid another dull July next year!) Period.
Late bloomers
"July is a great time for mid- to late-summer blooming perennials," shares Eva Ward, daughter of Greg and third-generation plant buyer for the family business. Black-eyed Susans (Rudbeckia) are popular show stoppers. Their signature deep yellow to orange petals, fanned around a center point more brown than black, commonly grow 24 inches tall and self-sow readily.
Russian sage (Perovskia atriplicifolia) thrives in full sun and can withstand drought conditions. The silvery grey, fragrant foliage rivals the lavender hued flowers that bloom into early fall. Coneflower (Echinacea purpurea) is another late-summer favorite. These easy-care perennials thrive in full sun and are a favorite of pollinators (namely butterflies, who will feast on the blooms and seed heads well into fall).
Choices, choices
Another height-of-summer hurrah at Ward's? Annuals go on sale in July — prime time to add pops of color and replace things that didn't quite make it. "Plus, it's easier on the pocket," says Ward of the extensive sale-priced selection of salvias (great for cutting gardens); ageratum (an excellent bedding plant); and petunias (trumpet-shaped beauties that will flower until first frost).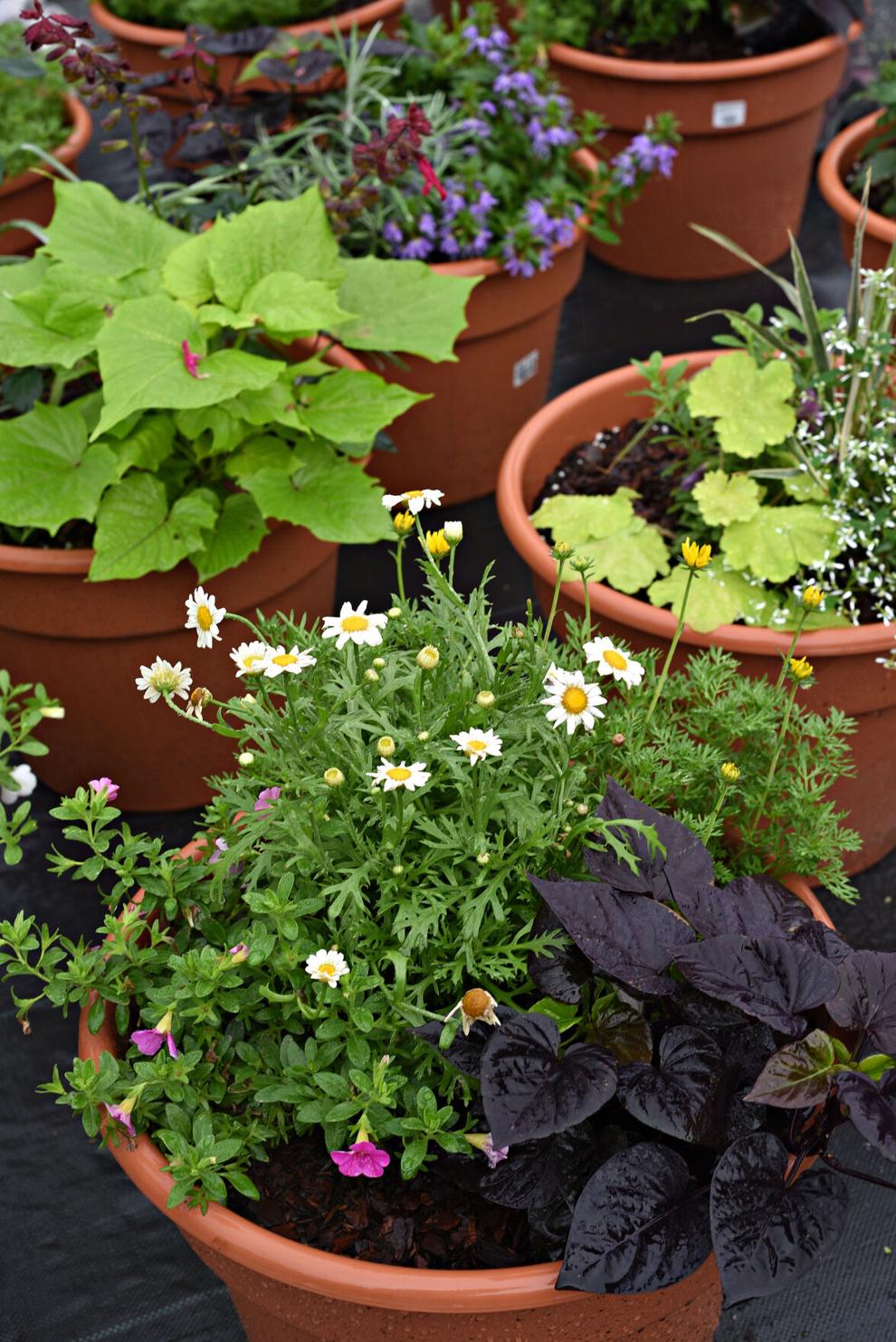 For those in need of a quick fix, Ward's has a good selection of fully-grown patio pots and hanging baskets. "Just when many gardeners have lost patience, these options are ready to go and offer a bit of instant gratification" says Ward.
Plus, it's not too late for tomatoes! Ward's has a great selection of large, potted tomato plants — staked and ready to go — in case you forgot to plant one earlier in the season (or simply want an abundance of fruit to stack with basil and mozzarella for a late-summer soiree).
Need some help? Ward and her colleagues are on site to lend their expertise, whether that means pointing you towards patio-ready herbs (including sage, thyme, and parsley) or lending design tips for cultivating a pollinator garden (think Asclepias tuberosa, aka low-growing butterfly weed, unique in its ability to grow in heavier soils, including clay).
The big buzz
"Anything that flowers will attract pollinators," Cahillane emphasizes, pointing to birds, bats, butterflies, moths, flies, beetles, wasps and bees as being the most important players in the process. Pollinators visit flowers, drink nectar, and transport pollen grains — from the male stamen to the female pistil — making them integral to the ecosystem.
"Butterflies and bees need to feed from spring's first thaw to fall's last frost, when the ground freezes solid," Cahillane says. The goal is always to have something blooming in your backyard, providing pollinators ample opportunities to feed and flourish which benefits farmers and growers throughout the region.
Shrub's the word
"This time of year, the most popular shrub is the Panicle hydrangea (Hydrangea paniculata)," shares Sam Fennell-Ward (son of Mike, and in-house expert on all things tree and shrub related). Varieties include Limelight, which begins with lime-green, football-sized flowers before transitioning to hues of cream and pink as the blooms age, and Fire Light, a newer variety with blooms that emerge all white before turning a shade of bright pink.
Fennell-Ward recommends the flowering Bluebeard (Caryopteris) which, in addition to handling dry conditions well, provides nectar to pollinators. "Hummingbirds love them!" he says of the purplish, bluish flowers that die back to the ground come winter. Another staff pick? "We sell a lot of Ruby Spice summersweet (Clethra alnifolia)," a deciduous shrub Fennell-Ward lauds for its late-summer sweet and fragrant blooms that attract bees and butterflies, and St. John's Wort (Hypericum perforatum), "technically a shrub" although widely treated as a perennial (and a big hit with native, wild bees). Last but not least, Rose of Sharon (Hibiscus syriacus) makes a great, late-summer addition to any garden for colorful August blooms. Single and double flowers, in hues of lavender and pink, not only attract butterflies and hummingbirds but are also deer-resistant.
Consistency is key
Once your summer landscape is refreshed, consistent maintenance is key. For trees and shrubs, Fennell-Ward suggests watering often (two to three times each week during the first season, and during drought conditions in subsequent seasons) and mulching (an important step in retaining moisture). Then, keep a close eye on things.
"Planting in July is definitely an option," Fennell-Ward says, dispelling the myth that spring and fall are the only times to do so. The Ward's delivery and planting team is busy seven days a week throughout the summer and offers planting services including mulch, fertilizer, compost, and initial watering for 50% of the cost of the tree/shrub, with an $80 minimum charge. All trees and shrubs, planted by the professionals at Ward's, come with a one-year warranty.
Still think the grass is greener in your neighbor's yard? "Being consistent is the most likely way to yield the results you are looking for," Fennell-Ward says, adding that most people with a consistently lush landscape are on a regimen of feeding and watering.
"Better late than never," is his rule of thumb when it comes to fertilizing. Ward's Nursery and Garden Center is your one-stop shop for a variety of different foods for lawns, shrubs, perennials and annuals to help you achieve and maintain your desired results all season long — no matter the weather.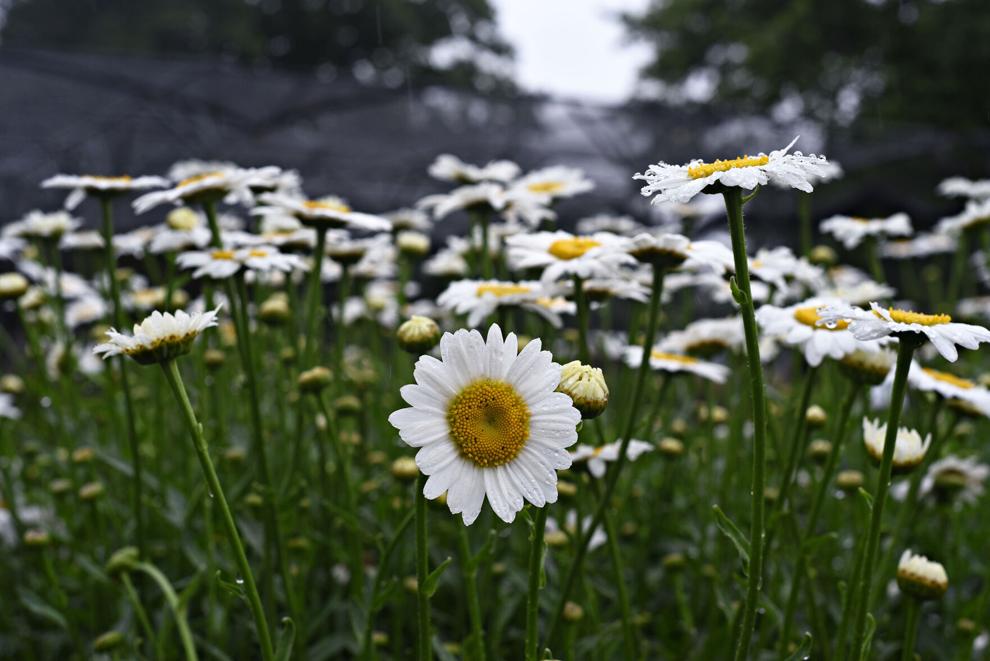 Bye, bye blues
Want to enjoy the literal fruits of your labors? Look no further than the cultivated high-bush blueberry. This native to North America cultivar comes in several varieties, all of which pack a powerful punch: Glossy green leaves and clusters of heavy fruit are at their peak in July. Plus, these perennial shrubs will continue to grow and produce, season after season.
Fed up with the mid-summer slump in your yard? Don't let the dog days of July get you down. Cousins Eva Ward and Sam Fennell-Ward are the third generation to manage Ward's Nursery and Garden Center, where growing the next generation of gardeners has been a family affair for 64 years. Let their team of dedicated professionals plan your summer refresh — it's the pick-me-up you (and your landscape) have been longing for.
Visit wardsnursery.com, stop by their Great Barrington store at 600 Main St., or call 413-528-0166.