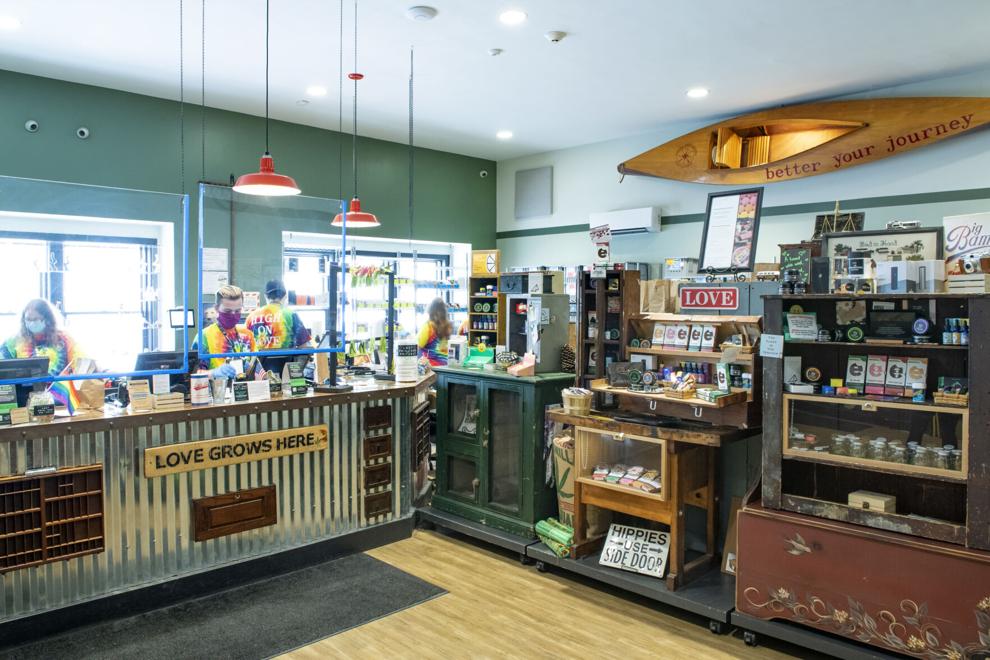 LEE — If you consider yourself one of the 10 percent to 30 percent of adults who struggle with chronic insomnia or the 30 percent to 48 percent of older adults suffering from insomnia and lack of restful sleep, according to the CDC and the National Journal of Medicine, you should talk to your doctor about what you can do to begin to get a good night's rest.
For those that have become curious about incorporating legal cannabis products into one's supply chest of home apothecary and plant-based wellness products — especially those with understood benefits for sedation and encouraging sleep — welcome to the first in a series of educational pieces demystifying cannabis in the age of legalization.
Allow us to paint a picture of what your first experience in a local Berkshires dispensary might look like, especially where it feels like they are operating on your time, not the other way around …
ACT ONE: ENGAGING THE NEW
CANNA CURIOUS, a person who is a first-timer to the world of legal cannabis shopping, approaches the dispensary. Noticable is the parking situation, and helpful guides directing people where to go and checking them in. This immediately sets CANNA CURIOUS at ease.
Pulling in, CANNA CURIOUS is greeted by a friendly parking lot guide. After being asked if they have a pre-order through the dispensary website and have arrived for COVID-safe curbside pickup, CANNA CURIOUS reveals they don't even know what to order, let alone how.
That's fine, because after CANNA CURIOUS presents a valid state 21-plus ID (the guide also makes sure no one under 21 is in their car or with them while being served by dispensary guides), the guide suggests they look at the dispensary website www.cannaprovisionsgroup.com
In turn, CANNA CURIOUS is brought inside the dispensary, notes the relaxed and warm interior with product packaging from the local market demonstrating the range of hundreds of products to explore, and readies her reason for arrival: sleep, and how cannabis can potentially play a factor.
CANNA CURIOUS is a bit overwhelmed, reading about the potential benefits of cannabis for sleep, but luckily one of the guides is a 70-year-old baby boomer. As a Berkshire local, and having hundreds of hours of education and training on products and aspects of the recreational cannabis dispensary experience for new consumers, he guides CANNA CURIOUS closer to the best product for them based on what they want and their past experiences.
So what products should CANNA CURIOUS explore and why?
ACT TWO: LEARNING. SYNTHESIZING. EMBRACING.
CANNA CURIOUS asks about tinctures. Everyone seems to talk about them, but it was never anything CANNA CURIOUS looked at closely, especially those using whole-plant infusion techniques. That's when all the beneficial cannabinoids — those active components in cannabis interacting with your body through your endocannabinoid system — as well as naturally occurring flavor-packed plant terpenes (think: limonene = lemon flavor) end up in the final product.
Other tinctures, CANNA CURIOUS learns, are made by extracting cannabis compounds — both major, such as THC and CBD, and minor, like CBN, which has sedative effects — and infusing them into vegetable, coconut or sunflower seed oils.
CANNA CURIOUS learns a great method for consumption is sublingual, placing a dose under the tongue for a minimum of two minutes to allow those compounds to absorb through the soft porous tissue there.
But CANNA CURIOUS, who has a sibling championing specially formulated with THC + melatonin cannabis edibles for sleep, is a good listener, and remembers a guide saying it takes up to two hours to work through the stomach and liver before cannabinoids arrive in the bloodstream. And, that all bodies are different, so it's important to go low and slow at first. For CANNA CURIOUS, tinctures still seem best.
ACT THREE: POSTULATE. PROCURE. PURCHASE.
CANNA CURIOUS now has two different types of tinctures in their shopping basket for sleep, one that's a whole-plant infusion and one that is a cannabis extraction infused into an alcohol-based tincture. CANNA CURIOUS leaves with suggestions for more cannabis information and is reminded to reach out via the online chat function of the dispensary, as well as their customer service phone number for future questions.
CANNA CURIOUS goes home and tries the tinctures purchased, based on the guidance of the dispensary guide, and remembers tips (chewing whole peppercorns!) on how to reduce the "high" of THC, should it be uncomfortable.
CANNA CURIOUS has become a bit less curious, and is well on their way to becoming CANNA INFORMED.
Scene.
VITALS: Canna Provisions Lee, 220 Housatonic St., Lee, MA 01238. 413-225-4085. www.cannaprovisonsgroup.com, @cannaprovisionsgroup.com. PLEASE CONSUME RESPONSIBLY. This product may cause impairment and may be habit forming. For use only by adults 21 years of age or older. Keep out of the reach of children. This product has not been analyzed or approved by the Food and Drug Administration (FDA). There is limited information on the side effects of using this product, and there may be associated health risks. Marijuana use during pregnancy and breast-feeding may pose potential harms. It is against the law to drive or operate machinery when under the influence of this product. KEEP THIS PRODUCT AWAY FROM CHILDREN. There may be health risks associated with consumption of this product. Marijuana can impair concentration, coordination, and judgment. The impairment effects of Edibles may be delayed by two hours or more. In case of accidental ingestion, contact poison control hotline 1-800-222- 1222 or 9-1-1. This product may be illegal outside of Massachusetts.