Bryce Watts may not have been certain, as the 2022 NFL Draft was wrapping up, if he was going to be drafted by a National Football League team.
Turns out that the University of Massachusetts defensive back, who put his name in to be drafted, did not get selected. It did not, however, take long for him to find a potential NFL home.
"This is surreal. This is surreal," Watts said. "I've always wanted to be an NFL player, and the Steelers picking me is a very big accomplishment.
"I went undrafted but it's a very big accomplishment, and I'm really happy to be a Steeler."
Watts, who transferred to UMass from North Carolina, was one of 10 players signed by Pittsburgh immediately after the conclusion of the 2022 NFL Draft. Watts will head for Pittsburgh later this month for the rookie mini-camp May 13-15. Voluntary OTAs (organized team activities) will be held May 24-June 2, with a mandatory mini-camp for the entire team June 7-9.
The entire Pittsburgh team will head to St. Vincent College in Latrobe, Pa., for training camp in July. The exact dates have not been announced.
Watts is hoping to join the ranks of wide receiver Victor Cruz, defensive backs James Ihedigbo and Jeromy Miles and linebacker/long snapper Jeremy Cain, all of whom signed with NFL teams as free agents and made their respective teams out of training camp.
Cruz had a quality six-year season with the New York Giants, while Ihedigbo played for four different NFL teams from 2007-2016, including the New York Jets and New England Patriots. He played for the Baltimore Ravens, who beat the San Francisco 49ers 34-31 to win Super Bowl XLVII.
Watts will be the first former Minuteman to wear a Steelers uniform since Rob Blanchflower in 2014. Blanchflower was a sixth-round pick, was assigned to the practice squad and because of injuries, was placed on injured reserve in 2015.
It is often written that players taken in the sixth or seventh rounds might just be better off signing as an undrafted free agent. Watts looked at it that way.
"Oh, for sure," he said, in a phone interview with The Eagle after Pittsburgh contacted him. "For people that aren't drafted, they get to pick what's their best situation and where they want to be at. For me, it was Pittsburgh."
Assuming Watts sticks in Pittsburgh, he'll call Heinz Field home. Heinz was where Watts made his 2021 debut for the Minutemen, when the University of Pittsburgh scored a 51-7 win. Watts had six tackles and one pass breakup. But Steelers' first-round pick Kenny Pickett was 27 of 32 for 272 yards and two touchdowns.
Watts and Pickett don't know each other just from that beatdown on the football stadium by the three rivers.
"I know Kenny Pickett personally. He's one of my close friends," Watts said. "I grew up with him, played with him all the way through. He went to Oceah [Township High School] and I went to Toms River [North]. That's what 20 minutes apart? It's cool to be able to have him on my team and know somebody going there."
Watts was a regular in the UMass defensive backfield in 2021. He had 43 tackles, 25 solos, one interception and four pass breakups. He was originally recruited by Virginia Tech and transferred to North Carolina, prior to the 2019 season, sitting out due to NCAA transfer rules.
Watts said he certainly wasn't getting a call on Thursday's first round and most likely, not in Friday's second or third rounds.
"I was waiting. I was waiting to hear," he said. "When it got to the fourth and fifth rounds, I was waiting to hear because I saw some names go off. Things happen for a reason and God has a plan. It was hard for me to see that.
"But I fell into a great situation at Pittsburgh."
The former Minuteman said that Tennessee had called, but he preferred the Steelers.
"It means everything. I grew up a Cowboys fan, but there were some people in my family who were Steelers fans," he said. "It's crazy, the fact that I'm on that team."
Watts isn't the only former Minuteman bound for the professional ranks.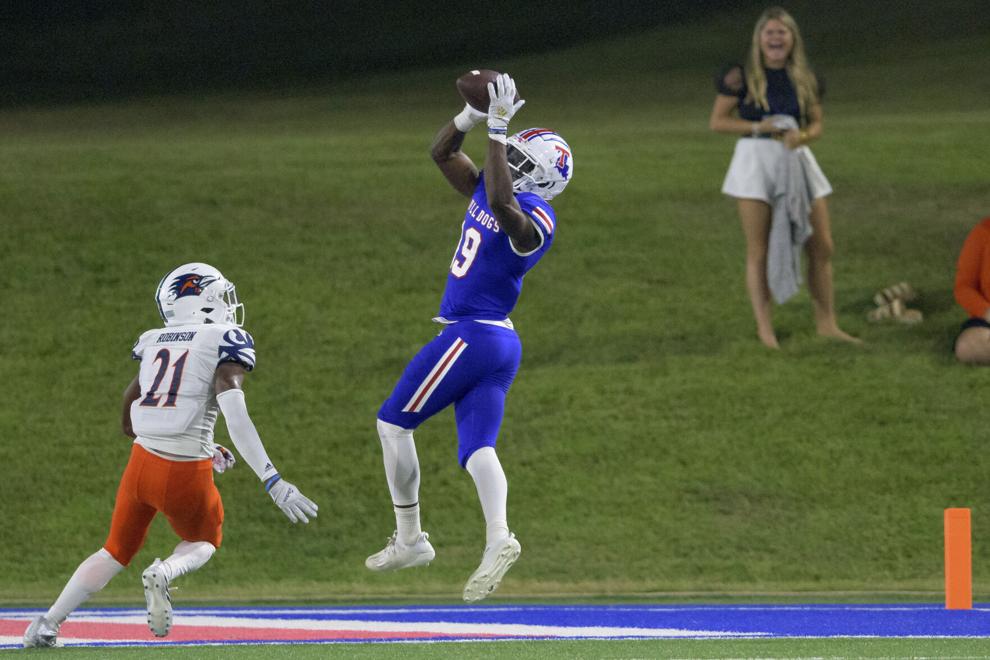 Wide receiver Samuel Emilus, who spent three seasons at UMass before entering the transfer portal and ending up at Louisiana Tech, has an offer to attend the Arizona Cardinals' rookie camp, and he was the first-round pick of the Saskatchewan Roughriders of the Canadian Football League.
Emilus, a Montreal native, spent his senior season at Louisiana Tech, playing eight games for the Bulldogs, recording 17 receptions for 257 yards and three touchdowns. He also contributed on special teams, returning three kickoffs for 66 yards.
Previously, Emilus played three collegiate seasons (2018-20) for former coach Walt Bell in Amherst, playing in 22 games as a receiver and a returner. In the COVID-shortened 2020 season, he led UMass with 17 catches for 168 yards and a touchdown.
Over his career as a Minuteman, he had 59 catches for 653 yards and seven touchdowns. He returned six kicks for 114 yards, and four punt returns for 57 yards. In 2020, he was named to the Phil Steele All-Independent First Team as a punt returner.
"We had him as our top guy on the board, outside of a couple of guys who are going to the NFL," Roughriders general manager and vice-president of football operations Jeremy O'Day told the Regina (Sask.) Leader Post.
While Boston College's Zion Johnson was a first-round selection, a handful of other players from New England schools have agreed to NFL free agent contracts.
BC center Alec Lindstrom will join the Dallas Cowboys, BC tackle Tyler Vrabel is bound for Atlanta, while BC linebacker Isaiah Graham-Mobley will sign with Carolina and BC cornerback Brandon Sebastian will head to the Los Angeles Chargers.