When University of Massachusetts football coach Don Brown discussed the six incoming freshmen who signed National Letters of Intent last week, the coach said that the number wasn't greater because he was looking for the Minutemen to get older.
The Minutemen are going to have to get older as two of the veterans on the UMass defense have declared their intentions to enter the NFL Draft.
Linebacker Jalen Mackie and lineman Marcus Cushnie both took to social media last week to announce their decisions.
"My football career up until this point has been nothing short of a blessing. My time in college has allowed me to develop into the man that I am proud to be today. I am forever indebted to both God and my parents for their unconditional love and support. Without them none of this would be possible," Mackie wrote on Twitter. "I have made unbelievable friends and mentors who have made my collegiate experience unbelievable. Thank you Dartmouth. I will forever bleed Green. Thank you UMass for accepting me into your family in such a short time.
"With that being said, I would like to announce that I will be pursuing my dreams and entering my name into the NFL Draft."
Mackie came to UMass after a career at FCS Dartmouth which he capped off in 2021 by being named first team All-Ivy League and first team Division I All-New England.
With the Minutemen, the UMass middle linebacker led the team with 100 tackles this past season (38 solo) while adding 3.5 sacks and 15.0 tackles for loss. He had a season-high seven solo tackles in the season opener at Tulane. Mackie, who is from Miramar, Florida, closed out the season with 21 tackles against Army (six solo) including two TFL's.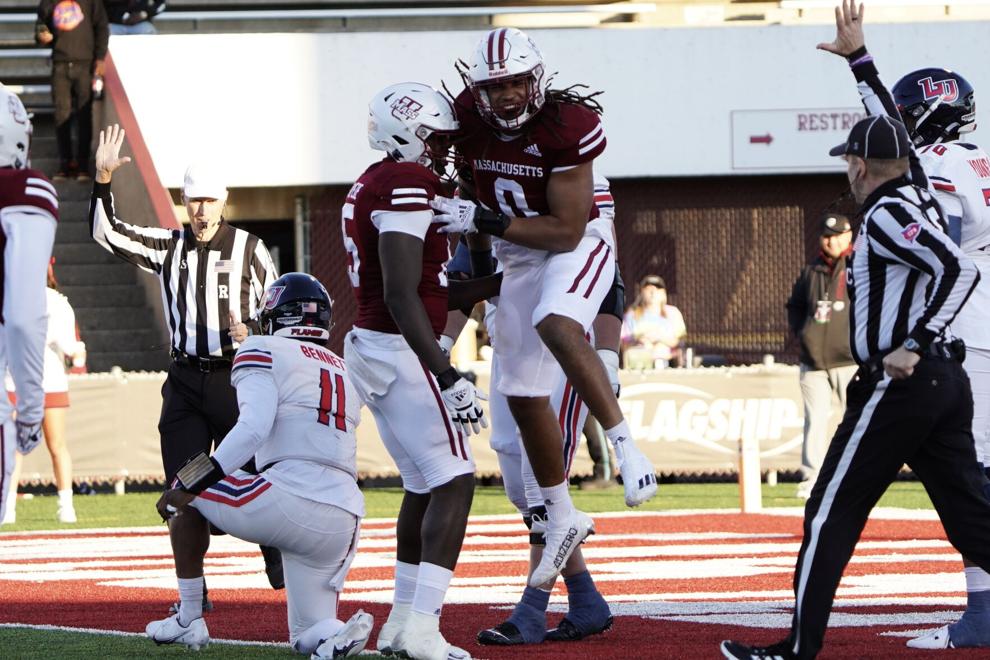 The other UMass player heading for the NFL Draft ranked fourth on the team with 47.0 tackles, on the year including 23 solo and 24 assisted. Cushnie totaled 13.0 TFL's for a team-high 49 yards and had a team-best 5.5 sacks. The West Palm Beach, Fla., native also led the team with five quarterback hurries on the year, including two at Toledo.
Cushnie started his career at Alabama A&M, spending three years there before transferring to Florida State in 2021. He joined the Minutemen this year.
"I want to thank A&M, FSU and UMass for allowing me to not only playt at their instiiutions, but earn my degrees. Thank you Coach [Connell] Maynor, Coach [Mike] Norvell and Coach [Don] Brown for believing in the kid from Palm Beach and developing me on and off the field throughout my college career," Cushnie wrote on Twitter. "My time in college has genuinely been some of the greatest moments in my life, so thank you to everyone for making it happen. I will cherish these moments forever.
"With that being said, I would like to announce that I will be entering my name into the NFL Draft. It's time to finish the mission and get paid."
A third UMass veteran entered the transfer portal, and has found a landing spot.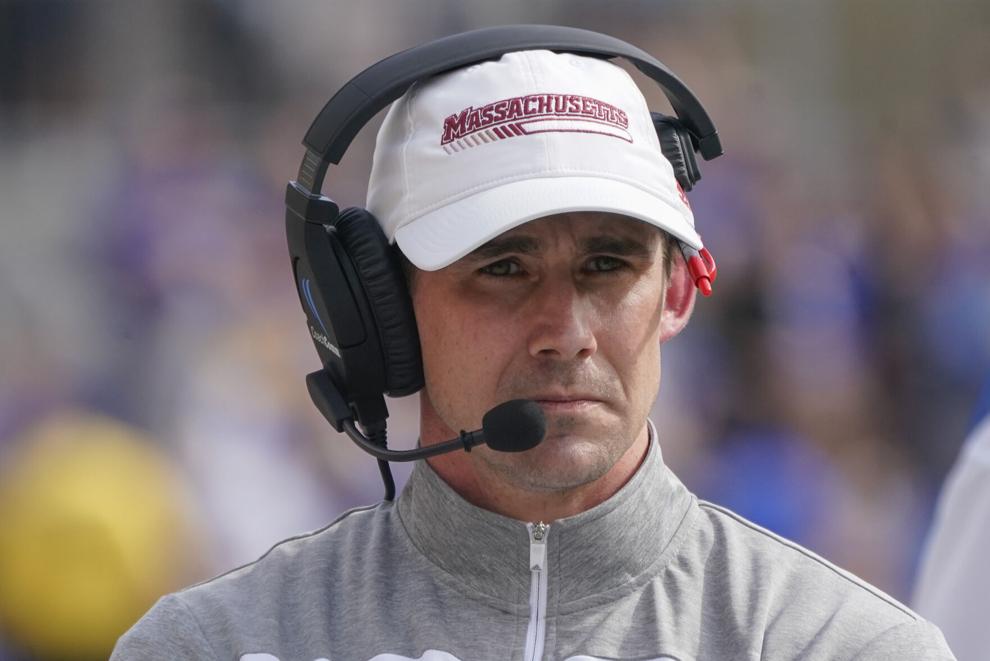 Offensive lineman Max Longman, who was a member of former coach Walt Bell's first recruiting class with the Minutemen, is now going to be playing for Bell at Indiana.
Bell was hired as the offensive coordinator at Indiana after he was let go at UMass late in the 2021 season.
Longman spent the last four years at UMass, including the 2019-2021 seasons playing under Bell.
The 6-foot-4, 315-pound tackle took a redshirt season in 2019 after suffering an injury. He started every game for the Minutemen he was available in 2020-2022 — for a total of 25 starts. Longman was a team captain and tabbed a Phil Steele preseason All-Independent team member before the 2022 season.
Tulane, Troy, Central Michigan, Eastern Michigan, Toledo, Ball State, Kent State, Miami (Ohio), Memphis, East Carolina and Georgia State all extended Longman offers while he was in the portal along with IU.