AMHERST — The time has flown for University of Massachusetts basketball newcomer Trent Buttrick. He can't believe the season is ready to begin.
"[Since] I got here on July 5, it's been pretty quick," he said. "It all went by pretty fast."
Buttrick will start his first season with the Minutemen Tuesday at 7:30 p.m., when UMass hosts former NCAA Division I tournament darling UMBC in the Mullins Center. The game will be broadcast live on NESN-Plus.
"I feel like we've really come together in the last two and a half weeks," the Penn State transfer said, meeting with reporters after a recent practice. "I feel like we're ready for Tuesday."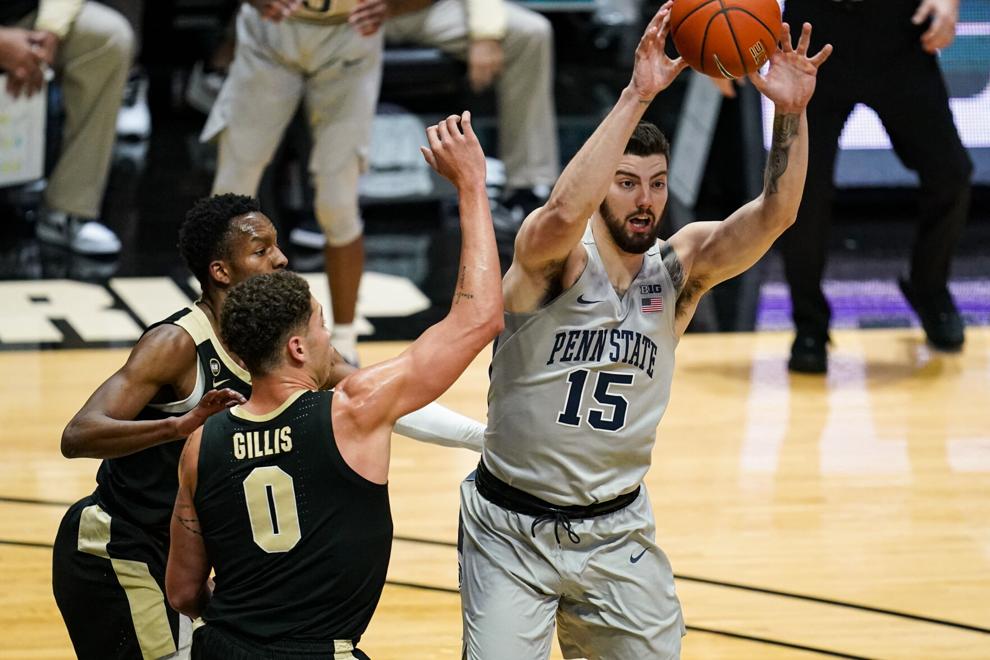 Buttrick is one of five transfers who have joined the Minutemen for the 2020-21 season. Forwards Michael Steadman and Greg Jones, along with guards C.J. and Rich Kelly, are newcomers to the UMass roster. Collectively, they will try to replace Tre Mitchell, Ronnie DeGray III and Carl Pierre. Mitchell transferred to Texas, DeGray to Missouri, while Pierre graduated and will take a post-graduate season at Rice.
The Retrievers will visit Amherst coming off a 14-6 season, a year where they lost to UMass Lowell in the America East tournament semifinals. UMBC will start the 2021-22 season picked to finish fifth in America East.
The two teams have never played each other.
"They're a dangerous team for us in terms of their guard play," UMass coach Matt McCall said. "Obviously, we don't have any film of what they're doing with their new coaching staff. They have electric guards led by Darnell Rogers. He is so good at getting in the lane and finding guys shots. I think that's one of his biggest strengths. Not only is he a terrific player, but he's good at getting in the lane."
Ferry, who replaced Ryan Odom as head coach after Odom left for Utah State, has nine returning veterans back in 2021-22. The Retrievers have three outstanding guards in Rogers, L.J. Owens and Keondre Kennedy. Rogers averaged 9.8 points and 1.5 assists per game, while Owens scored at a 9.1-point clip. Kennedy was the America East sixth man of the year, and he averaged 8.2 points per game.
UMBC, however, will have to make up more than 27 points that forwards R.J. Eytle-Rock and Brandon Horvath took with them last March. Eytle-Rock averaged 14.3 points per game, while Horvath was an inside threat averaging 13.1 points and 8.7 rebounds per contest.
"I think we've been focused a lot on ourselves here. We have to rely on our principles because we don't have any tape of how they'll be playing," said McCall. "We can go back to Penn State. We can go back to personnel from UMBC, but they have some new guys too. They have some transfers, they've got some junior college kids.
"It's going to be a test."