WILLIAMSTOWN — To a player, the members of the Williams College women's hockey team were glad to be back on the ice Friday night. They were, however, not too pleased by losing their first game in two years.
"It was awesome. We were definitely excited to be back out there," Williams co-captain Meghan Halloran said, after the Ephs dropped their opener to Colby by a 3-0 score Friday night at Lansing Chapman Rink.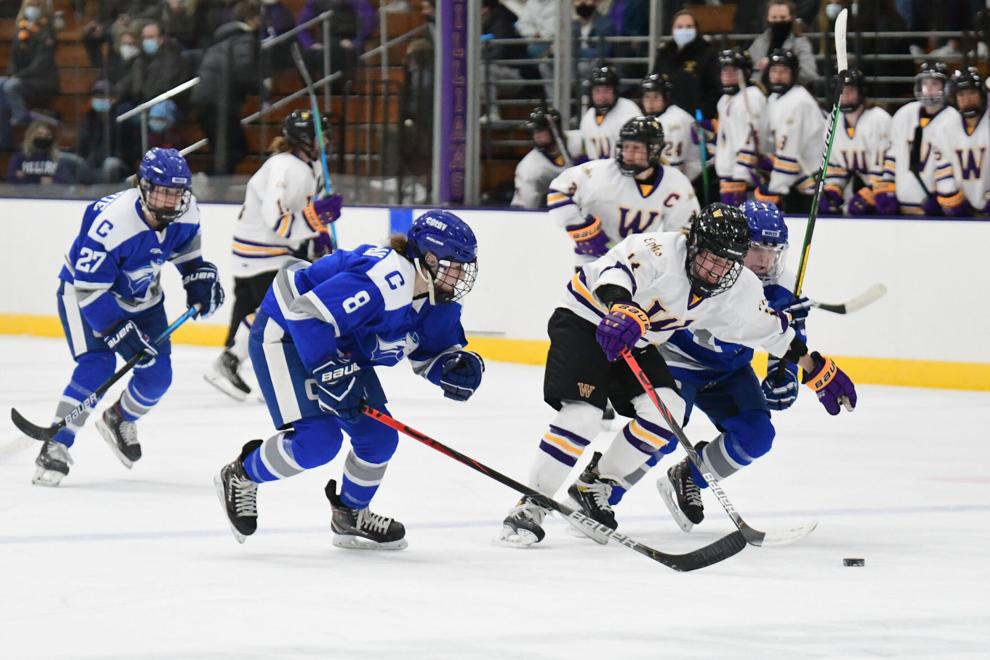 The Ephs outshot the Mules 40-31 in the game, but Colby goalie Nina Prunster stopped all 40 shots for the shutout victory.
"I think everyone was a little, just on edge, because it was our first game," Halloran said. "But everyone was excited and ready to go."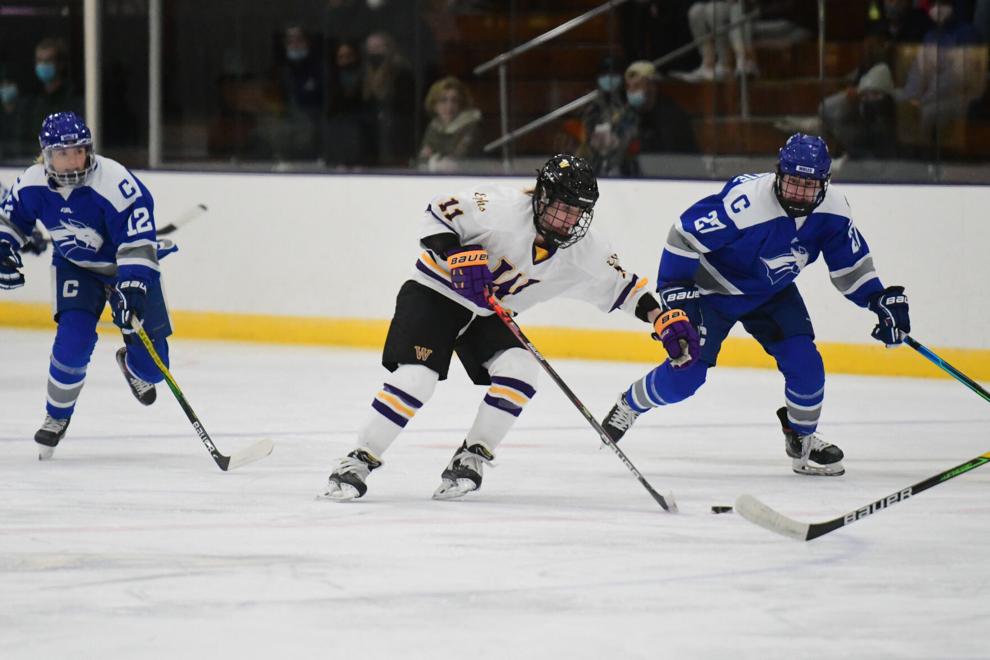 McKinley Karpa's first-period goal was all Colby needed in the season opener for both teams. Colby's Lexi Cafiero made it 2-0 midway through the third period and then scored an empty-net goal with 35 seconds left in the contest.
"I thought there were some really good things and some not so really good things, but that's what you would expect for not playing for 600 and some days," Eph head coach Meghan Gillis said.
The game-winning goal came at 4 minutes, 36 seconds of the first period. Karpa took a pass from Madi Aumann just outside the right face-off dot in front of the blue line. A Williams defender fell down, giving Karpa an open lane to the goal, and her shot beat Eph goalie Chloe Heiting low to her glove side. Heiting was more than solid, stopping 28 shots.
"It was a a couple of weird plays because I think the Colby [player] was actually going to shoot high and she whiffed on the puck," Gillis said. "Then it slid underneath [Heiting]. It was kind of like two weird things back-to-back. I thought we pushed back and played better in the second [period]. We had some more possession, had some chances and just didn't capitalize."
Probably the biggest issue came on the Williams power play. The Ephs had five power plays, including one minute of 5-on-3 in the second period. In the waning seconds of the 5-on-3, Brynn Puppe, Halloran and Maddie Tix all had good shots at the net, and Prunster stood tall on all three.
"The timing was a little bit off" during the power plays, Gillis said. "We weren't as crisp with the passing as we wanted to be, so I think even [Saturday] it's going to look better than it did tonight."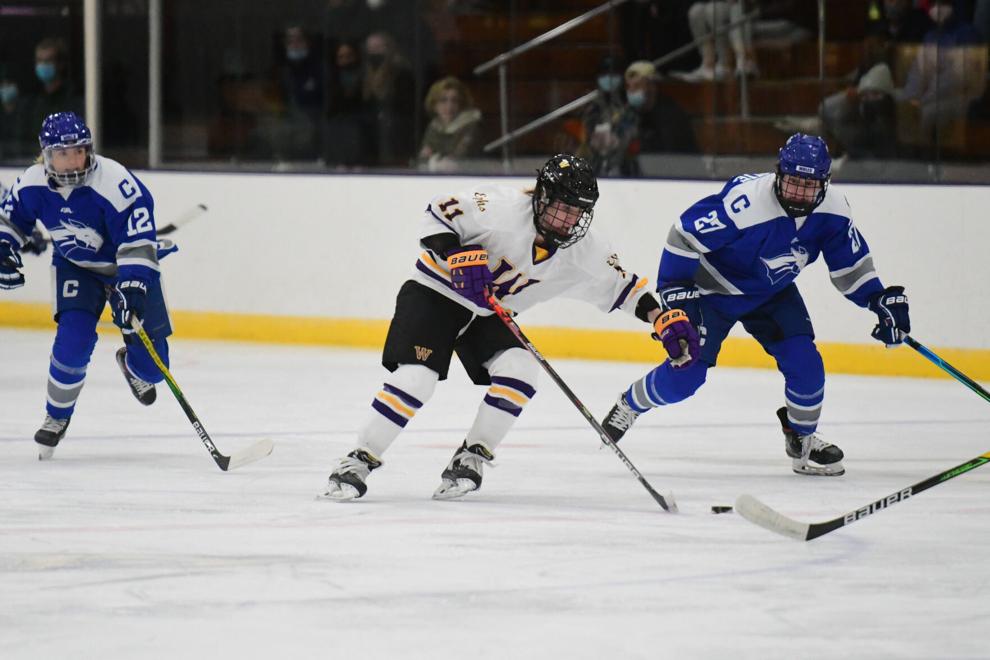 Even shorthanded in the third period, Williams had a good chance. Halloran, who had 14 shots on goal in the game, picked the pocket of Colby defender Anna Staton, skated down the right wing, but Prunster ate up Halloran's shot.
"I think we just need to shoot low on her," said Halloran. "She's pretty good up high. She's tall, so I think keeping it low and moving her, we'll get those tomorrow."
Williams and Colby will get back at it Saturday afternoon.
"Colby had played two exhibition games already and played games last year, so they have played a lot more hockey games than we have in the last two years," Gillis said. "I think for us, it's just great to get this under our belt.
"We out-chanced them, out-shot them, so there's lots of good stuff to build on for [Saturday]."
———
Colby 1 0 2 — 3
Williams 0 0 0 — 0
First Period
C — Karpa (Aumann), 4:36.
Penalties — C, Karpa (hooking), 12:22.
Second Period
Penalties — C, Senden (Holding), 12:10; C, Cafiero (Slashing), 13:17.
Third Period
C — Cafiero (Jiang), 13:49. C — Cafiero (Michaud-Nolan), 19:25 (EN).
Penalties — C, Senden (Tripping), 4:19; W, Zach (Interference), 10:25; C, Senden (Tripping), 15:35; W, Wallin (Hooking), 16:09.
Shots On Goal — Colby 12-8-11 31; Williams 11-16-13 40. Saves: Colby, Prunster 40. Williams, Heiting 28.