WILLIAMSTOWN — Members of Williams College's 1995 NCAA Division III championship team looked on as the Ephs took to the pitch at Cole Field for Saturday's game against Trinity.
There wasn't going to be a chance in heck that the 2021 Ephs were going to let their alumni down.
Photos: Williams College men's soccer vs. Trinity
On Sept. 25, the Williams men's soccer team beat Trinity 2-1 at Cole Field.
To purchase photos from this gallery, click here.
"It's super, super special to have them here. The Williams legacy is super-important to all the team," said Eph forward Nathan Song. "It was super nice to have them here watching us. They're great role models for us and we were glad to put on a performance."
Song broke a tie on a goal almost 10 minutes into the second half. The goal capped a two-goal comeback as the Ephs knocked off Trinity 2-1. Jake Saudek's goal in the final five minutes of the first half had tied the match.
"Having them here for our first NESCAC win of the year, it's big," Eph goalkeeper Ben Diffley said. "We want to keep it going from here."
Williams, now 4-2-1, had come into the game having lost to Tufts 1-0 and came from behind to battle Little Three rival Wesleyan to a 1-1 draw last Saturday. From here, Williams has only one more non-conference game, an Oct. 13 contest at home against Westfield State.
The victory marked the first NESCAC win for interim coach Steffen Siebert.
"It feels great," he said. "For us, it's not really that important if it's conference or non-conference, we're trying to win every game. I think that's one of the mottos that we have for the season. We want to play as hard and as organized in every game we play."
What made Siebert as happy as winning the game was the way his team responded. First, the way it responded from Wednesday's 1-0 loss at Springfield, the first time Williams had lost to Springfield since 1989. Then, when Trinity's Matthew Moran scored at 3:41, the Ephs could have been on their heels. The opposite occurred.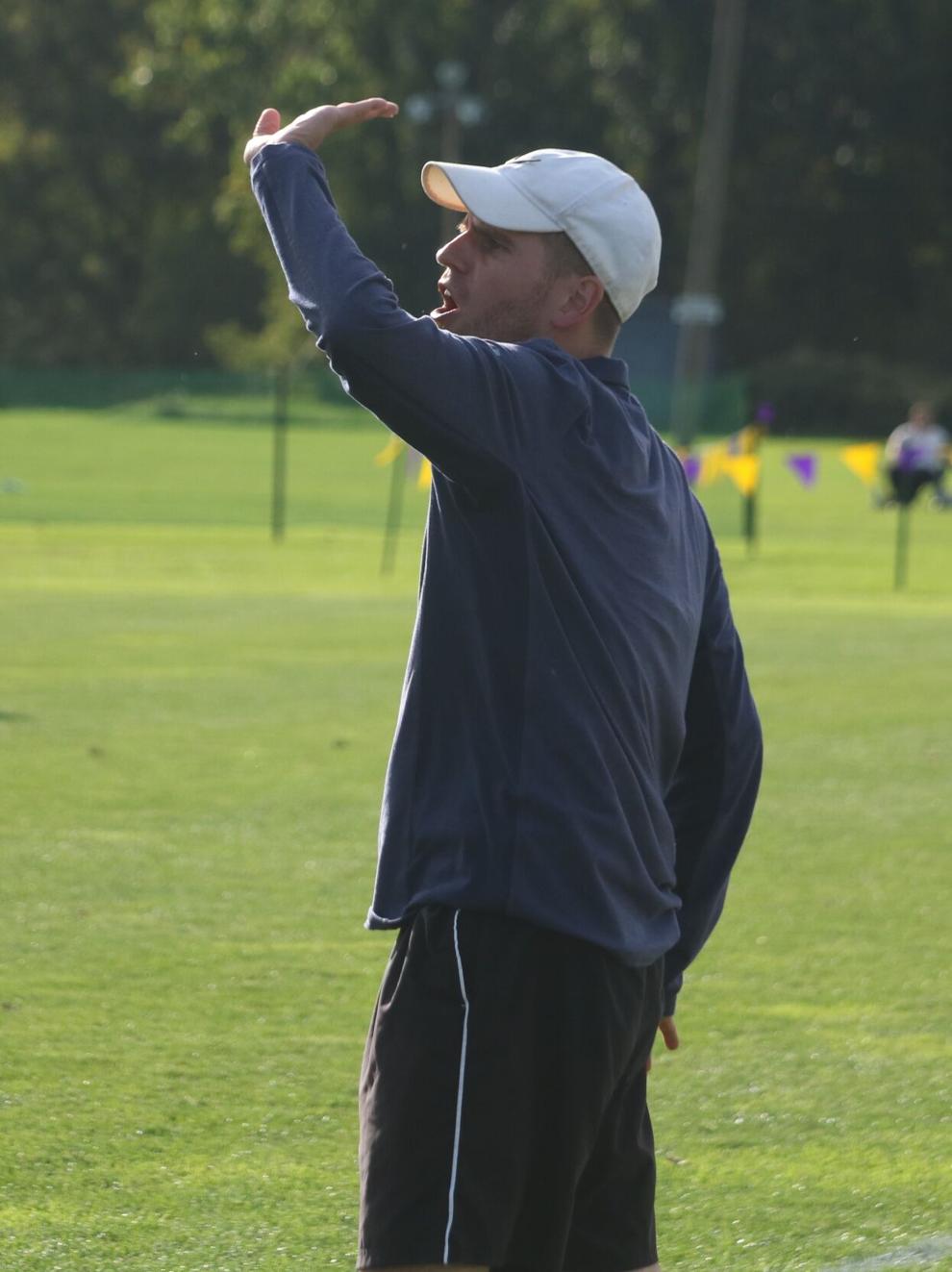 "It says a lot about our team. When adversity hits, how do you stick together?" Siebert said. "I think you saw that we had a loss earlier in the season and we came back strong the next day. That's a thing that's really important to us, how do we deal with adversity. In a long season, things will happen and not everything will go our way. How do we respond to that adversity, and I thought the guys did tremendous.
"Coming off a loss and getting scored on in the first [four] minutes, a lot of teams they now sink and we rose to the occasion."
Dylan Keleman set up Saudek, who settled the ball and drove it into the bottom right corner. Justin Adams had started the play with a dandy service that curled into the box from the left side. The 1-1 score was how the first half ended.
It did not take Williams long to untie the match. The Ephs came out flying with Song and Henry Osborn forcing Trinity goalkeeper Bernardo Simoes to make early saves.
Then, after a foul against the Bantams, Song and Nick Boardman combined on what proved to be the game-winning goal.
"To be honest, it's kind of a blur," said Song, when asked about the goal. "My teammate Nick Boardman had a nice combination through the middle. He played me back and the goalie started coming out. I shot it early and it found the back of the net. It was a good feeling."
It was the team-leading fourth goal of the season for the junior from Old Tappan, N.J. Song is now tied for second in goals in NESCAC.
While the Ephs took the lead, the Bantams couldn't get any real chances on goal until the final couple of minutes. In the 85th minute, Diffley made a nice save on a header by James Donaldson, and then saved a shot by Peter Brosnan with just over a minute to play.
"I think this team is really resilient," Diffley said. "We've been down early before and it's our job to come back and win the game."