The mission of the Massachusetts Environmental Police (MEP) is to protect the environment and natural resources of the Commonwealth of Massachusetts through enforcement, education and public outreach. Environmental police officers (EPO) serve and protect our natural landscapes and resources by guarding against vandalism and littering. They also protect visitors to natural parks and nature reserves, patrolling their jurisdiction and performing search and rescues. It is the primary enforcement agency of Massachusetts's boating and recreation vehicle laws and regulations and is responsible for registering boats, off-highway vehicles and snowmobiles in the state.
Statewide in 2021, MEP had 34,132 calls. Some of them were simply license or compliance inspections such as: freshwater fishing inspections (1,411), Fish & Wildlife permits (17), hunting (1,295), trapping (3), all-terrain vehicles (ATV) safety (64), non-powered boating (247), boat safety (1,386), snowmobile safety (173), and pheasant hunting (150).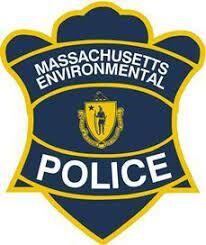 Some calls were the result of complaints dealing with: freshwater fishing (220), hunter harassment (79), hunting (1,497), trapping (108), ATVs (1,712) non-powered boating (10), motorboating (173), snowmobiling (94), DCR Rules (78), disturbances (61), and personal water crafting (PWC) (100).
Quite a few violations were cited: Freshwater fishing violations (342), hunting (443), trapping (17), ATV (777), non-powered boating (133), motorboat (552), snowmobile (60), wetlands (29), DCR Rules (272), personal watercraft PWC (203) and pheasant hunter inspections (5).
They provided assistance to DFW 614 times and to DCR 1,962 times.
They responded to four hunting accidents with one fatality. The fatality was the result of a hunter falling out of a tree stand. There was no data available as to the causes of the other three accidents. There were no hunting accidents which involved alcohol.
They responded to 77 ATV accidents with two fatalities. There were four alcohol-related ATV accidents with no fatalities.
There were 16 non-powered boat accidents with two fatalities. None of those accidents were OUI related. They responded to 106 motorboat accidents with five fatalities. Two of those accidents were considered OUI related.
There were 54 search and rescue (SAR) land accidents with five fatalities and 94 SARs with 13 fatalities.
They responded to 11 snowmobile accidents with one fatality. None of them were considered OUI. There were 15 PWC accidents with no fatalities.
They responded to nine animal cruelty calls, 91 nuisance calls, eight assaults, 367 bear, 214 coyote, 317 deer, 107 endangered species and exotic wildlife calls. They responded to two fish kills and 252 injured wildlife calls. They had 52 moose and 270 raptor calls and 184 road-killed deer. They had 21 non-venomous snake calls and 22 venomous snake calls. They responded to 24 ATV thefts.
Thanks to the MEP and F&W Board Member Steve Sears for providing this info to us.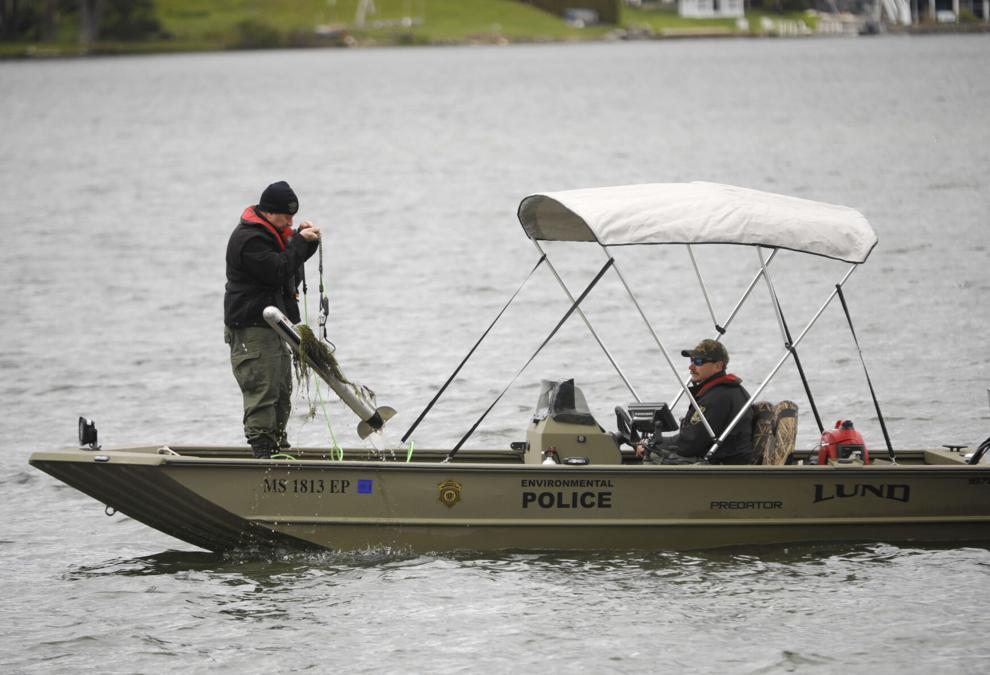 Many of us had no idea of the scope of MEP coverage and, if anything, it is expanding. So far this year, in addition to the normal bear, fox, freshwater license violations, etc. calls, they responded to a seal, a dolphin, piranha and diamondback terrapin calls. They assisted in the location of an explosive device (which they found). They responded to lobster and shellfish issues, and checked out a seafood truck. They were called in on illegal snare traps which were trapping/killing dogs and cats, to a coyote chasing an individual, a hunting incident with damage to property and a bald eagle found with pellets in it.
They apprehended individuals who were deer jacking. (One was caught at night shooting a crossbow at a deer decoy thinking that it was real. That led to the arrest of individuals who illegally shot five deer, some involved the crossing of state lines. Some 60 charges ended up being leveled against them).
This is unbelievable! So, what can be done about the violations and lawbreakers?
Well, passage of Massachusetts Bills H 904 / S 587 filed by State Representatives Lori Ehrlich and Ann-Margaret Ferrante and Sen. Michael Moore should deter some lawbreakers. The bills would enter Massachusetts into the Interstate Wildlife Violator Compact, a network that seeks to reduce wildlife poaching through information sharing across state lines and reciprocal recognition of license suspensions and revocations for fishing, hunting, and trapping. The legislation, co-sponsored by Berkshire State Representatives Tricia Farley-Bouvier and Paul Mark, would update the Commonwealth's outdated penalties for illegal hunting, some of which have not been updated in a century and currently amount to little more than a slap on the wrist.
"Membership protects wildlife, supports law-abiding hunters and anglers, and provides the MEP additional resources to combat poachers and other wildlife criminals." said Christopher Borgatti, a member of the New England Chapter of Backcountry Hunters and Anglers.
Also, it's no secret that the MEP is understaffed. The last information that I received (November, 2021) listed full staff at 130, however; there were only 87 officers. An attempt was made to verify the number of EPOs statewide but no concrete numbers have been made available yet. In the Berkshires, according to MEP's Captain Amati, six different officers have parts of Berkshire County. Three of those are filled and there are three openings. The hope is to fill the vacant positions on an as-needed basis, but the problem is everywhere in the state is "as needed."
Here in Western Massachusetts, a new EPO, Jonathan Kolis, has been recently hired and trained and will be assigned in the Colrain/Hawley area. That still leaves our area short three officers. As one EPO put it, every year MassWildlife adds acreage, builds more boat ramps, etc., but EPO numbers don't grow to compensate for that.
Frequently we hear that the EPOs are never where or when you need them or take too long responding to calls. They urge you to report the violations anyway. (The dispatch phone number is 1-800-632-8075 available 24/7 or you can also report violations on the MEP Facebook page (facebook.com/MAEnvironmentalPolice) or through e-mail (mass.gov/ole). Even if they can't respond, they keep track of all the calls which in turn allows them to focus on certain areas that deserve future increased attention.
So, before you go off on our EPOs, you might want to consider the above. Quite frankly, I think it is remarkable that they are able to handle the vast numbers and variety of calls that they do. Not to mention that they sometimes place their own safety on the line enforcing the regulations. We owe them many thanks for that.
New Hiking Trails Open in Worthington
Three miles of hiking trails in Worthington are now officially open to the public, thanks to a partnership between Hilltown Land Trust and MassWildlife.
Hilltown Land Trust's Conwell property is comprised of 70 acres of forestland in Worthington along Route 112, and includes a small pond, the top of Eagle Nest Ridge, and a 1/2-mile of frontage along the Little River.
"We are excited to be able to share this property with the public," said Sally Loomis, executive director of Hilltown Land Trust. "It was difficult to find the right spot for cars so people could access the trails, and we are grateful to be able to share a space with our partner MassWildlife."
The parking area is on adjacent MassWildlife land and will also serve for people accessing their Hiram H. Fox Wildlife Management Area.
A wildlife tracking study conducted by The Nature Conservancy determined that the Conwell property is an active wildlife crossing for mink, red fox, and other species moving between the Jackson Brook area to the east and the Department of Fish and Game's Hiram Fox WMA to the west.
The land was donated to the land trust in 2017 by former owners Cynthia and Peter Cook. Volunteers helped Hilltown Land Trust create a trail spur that connects the trail system on the land to the new parking lot.
"Volunteers were crucial in getting these trails open to the public," said Audrey Boraski, Hilltown Land Trust's Land Stewardship Coordinator and TerraCorps-AmeriCorps service member. "From constructing and installing the kiosk, to building and blazing the trails, to helping hang signs to orient visitors, they helped make this a place where people can enjoy going for a hike!"