Massachusetts Attorney General Maura Healey, the U.S. Environmental Protection Agency (EPA) and the Baker-Polito Administration announced recently that Barnhardt Manufacturing Company, a North-Carolina-based cotton bleaching company, has agreed to pay nearly $1.5 million to settle allegations that it spilled dozens of gallons of concentrated sulfuric acid from its facility in Colrain, Massachusetts into the North River, killing more than 270,000 fish, including thousands of state-listed rare species. Colrain is located in nearby Franklin County.
"The sulfuric acid spill caused by this company was devastating for the Colrain community and left long-lasting damage to the North River," AG Healey said. "(The) settlements will hold Barnhardt accountable for harming this rich ecosystem and will provide significant funding to restore nearby natural resources and fisheries."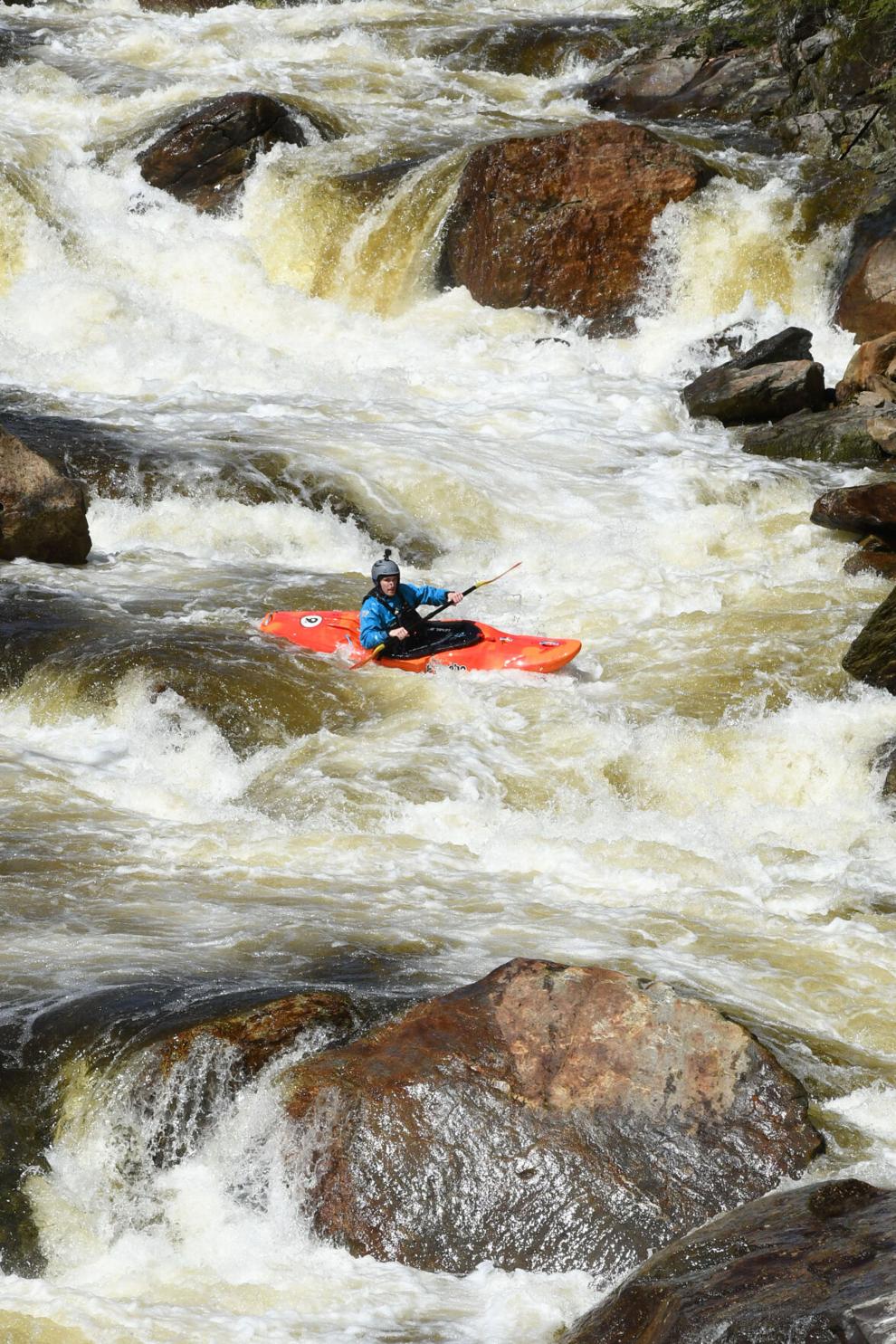 Between approximately 53 and 60 gallons of concentrated sulfuric acid were allegedly sprayed out of an outdoor, above-ground storage tank at Barnhardt's Colrain facility directly onto the ground. The AG's office alleges that Barnhardt knew the storage tank had a leak and neglected to repair it. Dozens of gallons of acid allegedly flowed into a nearby brook and down a 3-mile stretch of the North River, a pristine river and popular recreational fishery that feeds into the Deerfield River. Apparently, the acid dissolved nearly everything in its path, killing more than 270,000 fish and damaging more than 14 acres of protected wetland resource areas and over 12 acres of designated habitat of two state-listed rare species — the Longnose Sucker fish and the Ocellated Darner dragonfly.
Barnhardt also allegedly discharged wastewater from its facility in excess of permitted limits on numerous occasions, improperly operated and maintained its wastewater treatment facility, and mismanaged hazardous waste oil. The EPA's administrative settlement alleges, among other things, that the company failed to maintain its sulfuric acid tank in violation of the General Duty Clause of the Clean Air Act, which requires users of extremely hazardous substances to take steps to prevent and mitigate accidental releases.
Under the terms of the settlement with the AG's Office, Barnhardt is required to comply with state regulations to protect water quality and natural resources at and around its facility and undertake additional training, planning, and operations to prevent future releases. Barnhardt will also pay up to $500,000 in penalties, including $200,000 to the Commonwealth's Natural Heritage and Endangered Species Fund. Barnhardt will also fund the replacement and/or enhancement of one or more culverts located in the Deerfield River watershed in Colrain, at a cost of $300,000. Additionally, Barnhardt will pay the state more than $360,000 to fund environmental restoration projects in the Colrain area, to compensate for the harm to natural resources and fisheries, and to reimburse the costs of assessing natural resource damages.
The EPA's settlement requires a civil penalty payment of approximately $305,000 to the U.S. Treasury and work to ensure that chemical hazards at the plant are identified and addressed.
"This appalling situation was entirely preventable, and we trust that the settlement and improvements at the facility will prevent similar events in the future while helping to restore these local fisheries and natural resources." said Mass. Energy and Environmental Affairs Secretary Kathleen Theoharides.
Department of Fish & Game Commissioner Ron Amidon thanked the Deerfield River Chapter of Trout Unlimited, local anglers, and the many fishing guides who serve as 'eyes and ears' on the river and first reported the fish kill that led to this action.
"We are very pleased that the Attorney General's Office negotiated a settlement that provides $292,000 to the Division of Fisheries and Wildlife for fisheries and rare species restoration, and $300,000 to the Town of Colrain for culvert improvements that will further benefit cold water fish and native wildlife," he said. "We look forward to working with the local partners on efforts that will benefit trout and other wildlife in the North River and greater Deerfield River watershed."
"EPA's case complements the Commonwealth's by addressing the root cause of the spill," said EPA Acting Regional Administrator Deb Szaro. "It's critical that companies handling hazardous chemicals identify hazards and ensure that their facilities are designed and maintained safely. Carefully following the Clean Air Act's chemical accident prevention provisions helps prevent releases from occurring in the first place."
Ice thickness
Around this time of year, when ice is starting to form on our lakes, the urge to get out and do some ice fishing or skating is strong. Patience, my friends, patience. We shouldn't think about going out onto the ice until there is at least 4 inches of new, strong ice. The MassWildlife web site (mass.gov/service-details/ice-strength-and-safety) lists everything you need to know about ice thickness and strength.
Rarely discussed, but equally dangerous are the mud flats which are exposed when the lakes are severely lowered in the fall. Walking in some exposed shallow coves and mud flats could cause you to sink in the mud so deeply that is nearly impossible to pull yourself out.
In a recent Berkshire County League of Sportsmen meeting, local angler Dan Miraglia related how he was fortunate enough to be nearby to pull someone out of the mud using sticks and branches a couple of years back. He believes that the woman would never have gotten out on her own. Her boots are still stuck in the mud there
He strongly suggests that municipalities should post warning signs advising the public to stay out of them. At this time of year they may be frozen a little on the surface, but once you break through and sink into the mud, you are in trouble.
Certified gun safety course
Pete's Gun Shop in Adams is holding a one-day all-inclusive, live fire class on Sunday, Jan. 16, 2022, at the Cheshire Rod & Gun Club at 8:30 a.m. It is an NRA and Massachusetts State Police Certified License-To-Carry (LTC) Safety Course. It consists of classroom instruction followed by live firing.
It is a hands-on live fire class where you spend time at the range and get to shoot. You are also given an NRA Basic Pistol Safety Textbook which is included in the class cost.
It will qualify Mass. residents and non-residents alike for the state's LTC or FID Card. You will receive a $10 gift certificate to Pete's Gun Shop in appreciation for taking the course. The cost is $100 and covers use of the range, firearms, ammo, safety gear, class materials, certificates, and the NRA Safety Textbook.
Interested parties should pre-register by calling or stopping in at Pete's Gun Shop at 413-743-0780, ASAP, as space is limited and it fills up very quickly. A non-refundable deposit is required to reserve your seat at the time of registration. They do accept credit cards in person or by phone.
Bunnies want your used Christmas trees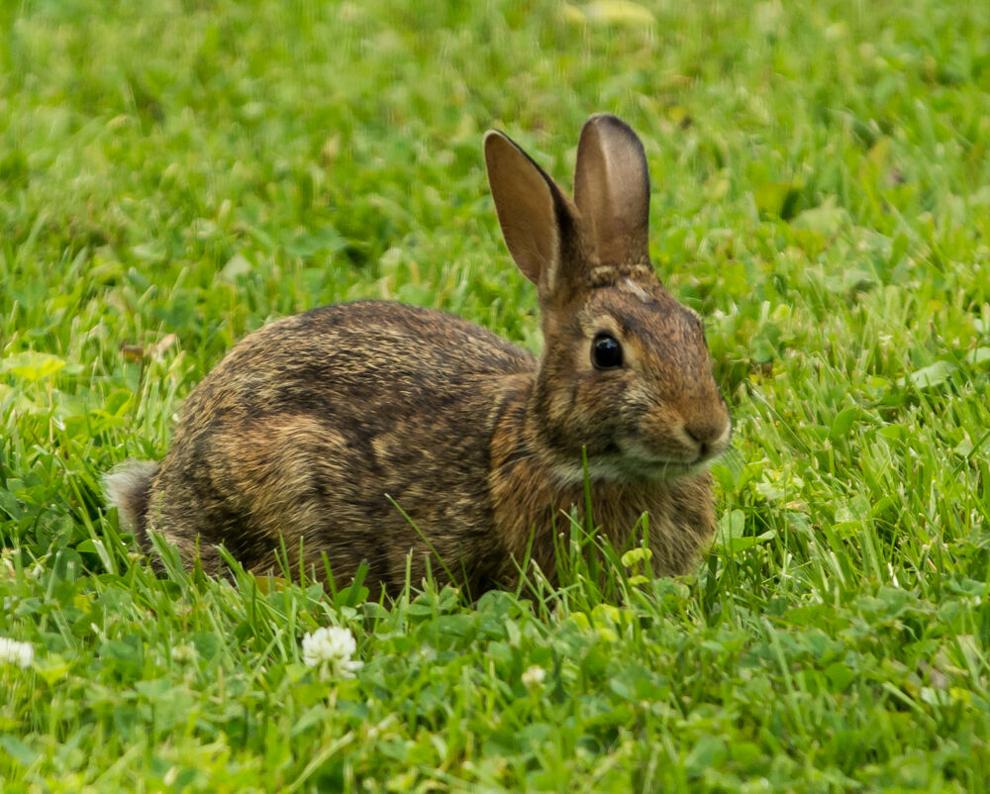 The Berkshire Beagle Club will once again be accepting used and unsold Christmas trees at its club at 380 Sleepy Hollow Road, Richmond. There should be an A-frame sign by the drop spot. In case it's not there just put them to the right of the driveway as you pull in. The bunnies nibble on the branches and use them to provide cover from predator raptors. Please make sure to remove all tinsel, angle hair and other decorations and ornaments. The bunnies have a tendency to eat them and can die from their ingestion. And please, no plastic or metal trees.
Merry Christmas, happy holidays and be safe!