Massachusetts sportsmen and women are heading into the woods for the fall 2021 hunting season.
The Early Canada Goose hunting season (statewide) began last Wednesday and runs through Sept. 24. For Early Canada Goose season only, hunting hours are half-an-hour before sunrise to half-an-hour after sunset. The daily bag limit is 15 and the possession limit is 45. The reason for this early season and the large numbers of geese allowed to be taken is to reduce the large local resident population that is befouling our lawns and beaches. The regular goose hunting season in the Berkshires opens on Oct.11 and runs through Nov. 13.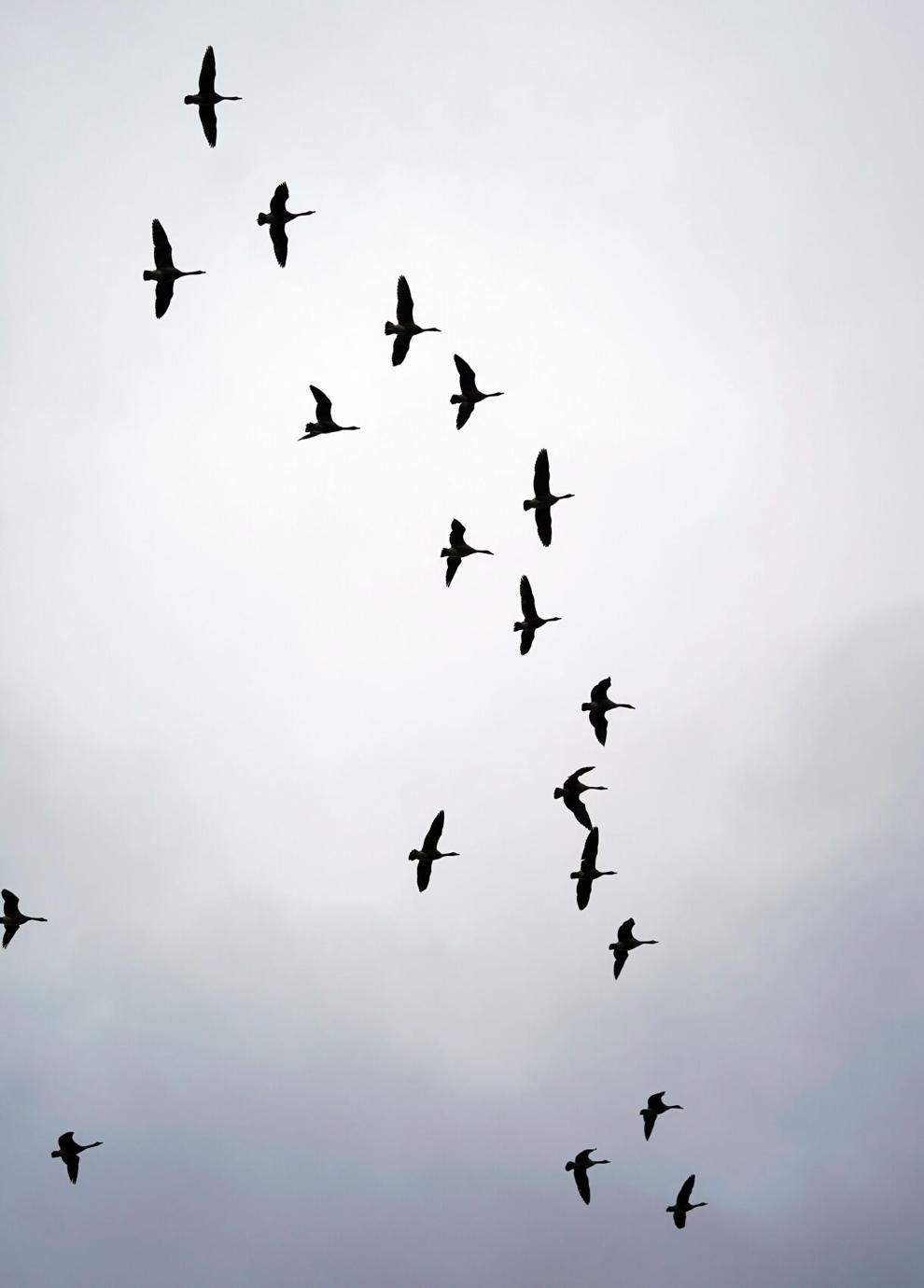 Waterfowl hunters aged 12–14 do not need stamps (or a license), but waterfowl hunters aged 15 or older must possess a Massachusetts waterfowl stamp which may be obtained online at mass.gov/massfishhunt or wherever hunting licenses are sold. Waterfowl hunters aged 16 and older are also required to possess a federal waterfowl stamp. Both stamps are valid from Jan. 1 through Dec. 31.
Federal eDuck stamps may be obtained online at mass.gov/massfishhunt or wherever MA hunting licenses are sold. They are temporary stamps expiring 45 days from the date of purchase. Before the eDuck expires, a physical federal duck stamp will be sent to customers via US mail. Upon receipt, it must be signed across the face in ink and carried while waterfowl hunting. If a physical duck stamp does not arrive after a few weeks, contact Amplex at duckstamp@amplex.com or 800-852-4897. Physical federal waterfowl stamps are also available at all National Wildlife Refuges and select post offices
Waterfowl stamps are required for most hunters who hunt any ducks (including sea ducks), geese, and brant. Two statewide Active Military & Veteran Waterfowl Hunt season dates (Sept. 25 and Oct. 9, 2021), concurrent with the Youth Waterfowl Hunt days, are open for waterfowl hunting by veterans and current members of the Armed Forces on active duty, including members of the National Guard and Reserve on active duty (other than for training). The term "veteran," is defined, per section 101 of title 38, United States Code, as a person who served in the active military, naval, or air service, and who was discharged or released therefrom under conditions other than dishonorable. Proof of eligibility is required and must be carried on person while hunting. All regular season waterfowl regulations and bag limits apply
The early Black Bear hunting season opens statewide on Sept. 7 and runs through Sept. 25, 2021
There are no blaze orange requirements during this season. Hunting implements allowed during this season are rifles, revolvers, muzzleloaders and archery equipment. Be sure to check the regulation abstracts dealing with caliber size, draw weights, etc. Shotguns are not allowed during this season. If you are a Massachusetts resident bear hunter, you must have a hunting or sporting license and a bear permit. If you are a non-resident, you must have a big game license and a bear permit. Hunting hours begin half-an-hour before sunrise and end half-an-hour after sunset.
It is illegal to use dogs for bear hunting and to bait bear. This includes the use of lure, scents or any other substance as a bear attractant.
Successful hunters are asked to submit a tooth and hair sample to MassWildlife. Teeth are used to determine a bear's age, and hairs are used to study bear genetics. You can learn how to collect and submit them by clicking onto the MassWildlife web page.
It is unlawful for hunters to intentionally or knowingly leave a wounded or dead game animal in the field or the forest without making a reasonable effort to retrieve and use it. Each retrieved animal shall be retained or transferred to another until processed or used for food, pelt, feathers, or taxidermy. This does not apply to animals unfit for consumption or use—animals and their parts that are damaged, destroyed, decayed, rotting, diseased, or infected.
No hunting is allowed on Sundays.
Land Acquisitions
According to Massachusetts DFW Western District Supervisor Andrew Madden, MassWildlife and the Department of Fish and Game once again had an excellent year for land conservation in the Western District.
"Land Protection is one of the most important conservation actions and ensures that wildlife habitats and public access to wildlife lands will be protected in perpetuity. All the MassWildlife Western District acquisitions are open to passive recreation including hunting, fishing and trapping. Land protection in the Western District is a multi-person effort led by Land Agent Peter Milanesi," said Madden.
Maps of MassWildlife lands are best viewed on the land viewer at mass.gov/how-to/masswildlife-lands-viewer.
The following is a list of Western District lands protected in Massachusetts Fiscal Year 2021 (July 1, 2020-June 30, 2021). Some have already been mentioned in prior columns:
· Worthington — 1-acre gift parcel along the Little River in Worthington.
· Windsor — 13-acre gift abutting the Chalet Wildlife Management Area (WMA). The property contains part of the Tyler Brook wetlands and expands the portion of Chalet WMA accessible from North Street.
· Lanesborough — 159-acre gift of Wildlife Conservation Easement (WCE) in cooperation with Berkshire Natural Resources Council (BNRC). The area known as Widow White Peak WCE includes steep hillsides and the high point of Potter Mountain. It can be accessed from Silver Street.
· Williamstown — 6-acre gift adding on to Misery Mountain WMA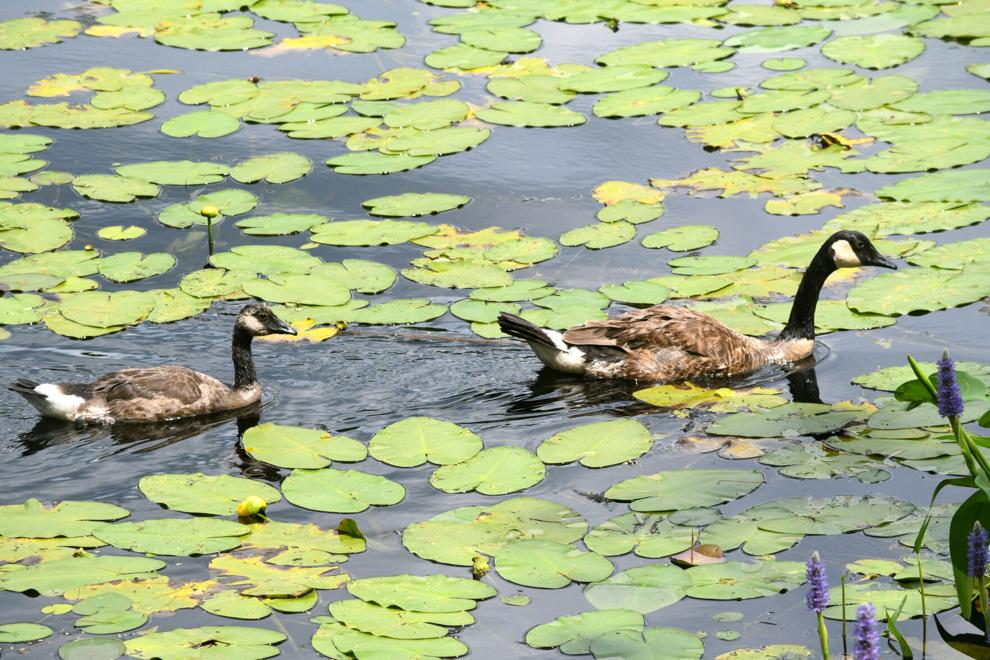 · Dalton — 9-acre gift of WCE in partnership with BNRC. The parcel abuts existing BNRC land with a MassWildlife Conservation Easement. Addition of this parcel improves access the existing protected property.
· West Stockbridge — Two parcels totaling 44 acres between the Williams River and Route 41 abutting the Maple Hill WMA. Parking is unavailable at this time.
· Otis — 55 acres abutting the Long Mountain WMA. This property includes road frontage on Giles and Stebbins Road and improves access to the WMA.
· West Stockbridge — 260 acres of WCE with BNRC at the northern end of Tom Ball Mountain.
· Rowe — 39 acres abutting the Maxwell Brook WMA. This property expands on the existing WMA and abuts town conservation land.
· Peru — 130 acres abutting the Peru WMA. This property is a combination hardwood and spruce forest with road frontage on August Smith Road, East Windsor Road and Frary Road.
· Egremont — Two parcels totaling 114 acres near the Karner Brook (Jug End Fen WMA) section of Egremont. The property includes the well-known Smiley Pond (a/k/a Mill Pond) which is visible from the intersection of Route 23/Route 41 and Mount Washington Road. The pond is an important stopover for migratory waterfowl and is home to several sensitive habitats.
· Great Barrington — 360 acres of WCE in cooperation with BNRC. The property encompasses much of the western shore of Round Pond and the eastern slopes of Tom Ball Mountain. Access to the area is limited by lack of parking, but improvements are being developed.
Fishing Derby
All good things must end. The Berkshire Hatchery Foundation in Hartsville-New Marlborough is scheduled to have its last Youth Fishing Derby of this year next Saturday, Sept. 11, from 9 to 10:30 a.m. at its Lower Pond at the Berkshire National Fish Hatchery, 240 Hatchery Road, Hartsville, Mass. Children aged 13-and-under must be accompanied by an adult. The following of any State guidelines regarding social distancing, face masks etc., is required.
Please, be more considerate
Recently, I received an email from a full-time resident on Goose Pond in Tyringham who has lived there since 1972. (I am keeping his name anonymous). Over the past few years, he claims the bass fishermen routinely cast their lures and hooks near the docks. Last fall when he went to take out his dock, he noticed something shiny on the anchor rope. It was a huge hook and spinner stuck in the rope. If he had reached down to pull up the anchor, the hook would have become embedded in his hand. Most recently, he found a hook and rubber worm stuck on the tie-down point on his boat.
"It is very disrespectful to all of us who live on the lake," he wrote. He asked me to put this blurb into the column and to remind/ask these anglers to be more considerate. (Not only on Goose Pond, but on all lakes).
Happy Labor Day.