At the Feb. 16 meeting of the Massachusetts Fish & Wildlife Board (F&W), Donald Graves, chairman of the Massachusetts Sportsmen's Council's Bear/Deer Damage Committee, verbally followed up a written initiative/proposal from the MSC that was submitted to the F&W Board dealing with farmers' crop damages caused by bear and deer.
The MSC is the umbrella organization for hundreds of sportsmen's clubs statewide. The Mass Farm Bureau passed the resolution in 2018 and asked the sportsmen to follow up as they thought they would do a better job. The Farm Bureau devised the electronic damage report which was submitted to Don.
Before getting to his proposal, here's a little background on Don and the problems experienced by the farmers. He is a CPA who specializes in taxes. He has several farmers as clients who have been experiencing year after year serious losses due to crop damages caused by bears and deer. We're talking damages in the hundreds of thousands here.
According to Don, this matter has been brought to the attention of Mass DFW with the hopes of getting relief by allowing the farmers the ability to obtain special tags to harvest the nuisance deer and bears. He even submitted a drone video as evidence showing the damages. Through Don, the farmers also sought support from the various county leagues of sportsmen including the Berkshire County League of Sportsmen.
Based upon data provided by farmers, the MSC prepared a three-year spreadsheet that indicated that the losses total were over $1.1 million. Don gives an update to the MSC every month, but no action has been taken by the DFW thus far. He fears that the farmers might take some kind of legal action………..they are talking about it.
The biggest damage reports were out of Deighton, MA where Oakdale Farms, a 6-generation farm, saw damages amounting to 60% of their gross income. According to Don, the losses are not inflated, but substantiated, based upon hard facts, such as the average bushel yields of corn per acre, income received per ton for the corn, etc.
Don points to the Ioka Farm in Hancock. It has land in NY and MA; however, they get damage permits only in NY. In the last two years, they harvested a bear and 3 deer in NY, all in September.
Cranberries are another large crop in Massachusetts ($60 million a year) that deer also like. One grower stated that when the berries get red, it is not unusual to see a half dozen deer in his fields. According to a UMASS study, a deer eats 2 to 4 barrels of cranberries per season. (A barrel of berries that goes into juice and cranberry sauce sells for about $32, whereas the cost of fresh cranberries is $62). Don estimates that the total loss sustained by all of the farmers to be about $5 million.
With that background, Don followed up on the MSC proposal to the Board:
Black Bear
The season should start on Aug. 15 each year to reduce corn damage to farmers' crops and end Dec. 31.
Hunters should be able to buy 2 tags and could be used in any open season day.
Farmers and landowners would be able to apply for Bear Management Assistance Permits (BMAP) tags that they could issue to hunters or use themselves. These tags could be used in any open bear season.
Deer
Landowners with 40 acres or more of land would qualify for a landowners permit (it is now 300 acres). Landowners with damage could apply for up to 2 tags.
Farmers and landowners could apply for Deer Management Assistance Permits (DMAP) tags to be used on their own land based on damage to be used in any open season. (Similar to New York)
The archery season would start 15 days earlier in both eastern and western zones.
The allocation of antlerless permits would be increased and preference points established for hunters that have not been issued a tag. Zones 4N, 4S and 2 have had hunters receiving only 1 or 2 tags in 50 years. Landowners owning 40 acres or more would be given preference in allocation permits.
Deer shot out of season by farmers could be kept by the farmer and reported by Jan. 15 of the following year in writing to the Director of DFW.
Board Chairman Joe Larson said he appreciated very much the information and it will be very helpful. He believes that the issue is something that needs to be looked at in detail. He appointed a working group of Board members who will work with the DFW staff to examine the information that the MSC submitted while keeping an eye on the existing rules and regulations. The working group will be made up of Board members Bonnie Booth who represents agriculture on the board (She will be the Chair), Steve Sears, representing the Western District and Bob Durand representing the Central District.
"You can be assured," said Chairman Larson, "that we have put the highest priority on this and we will be moving forward."
Trout stocking trucks are rolling in Western Mass.
As of last Wednesday, the following local waters were stocked with rainbow trout: West Branch of the Farmington River in Otis, Sandisfield and Tolland, Deerfield River in Buckland, Charlemont and Florida; the Westfield River Main Stem, East and West Branches in Huntington, Montgomery, Russell, Chesterfield, Cummington, Savoy, Windsor, Becket and Middlefield; Laurel Lake, Onota Lake, Stockbridge Bowl, Lake Buel, Richmond Pond, Pontoosuc Lake and Windsor Pond in Windsor.
Youth fishing derbies returning to the Berkshire Natural Fish Hatchery
The Friends of the Berkshire National Fish Hatchery in conjunction with the U.S. Fish & Wildlife Service will be sponsoring fishing derbies on the second Saturday of each month from April through September. They will be held at the lower pond of the Berkshire National Fish Hatchery, 240 Hatchery Road, New Marlborough from 9:00 a.m. to 10:30 a.m. for children 13 and under. They must be accompanied by an adult. The first derby will take place on April 9.
Gun Class
On April 24 at 9:00 a.m., Dan Peck Mass, State Police and NRA certified instructor, will hold a certification class for residents and nonresidents at the Greylock Community Club, 548 State Rd., North Adams. Cost is $100. If interested, call Dan at 413-663-4986 for registration.
United States Practical Shooting Association
The Lee Sportsmen's Association (LSA) is preparing for this season's USPSA Steel Challenge. The first USPSA match is on April 3 at 10:00 a.m. and the Steel Challenge is on April 10 at 12:00 p.m. The USPSA Special Classifier Match is on April 24 at 12:00 p.m. (6 stages).
Upcoming season matches are on the practiscore, Area 7 calendar and the LSA's home page. The cost for this year's matches remains the same as last year. Sign up for matches is on practiscore.com. The NRA Special Tournament form and the complete schedule are there.
Watch out for amphibians
For smaller Massachusetts natives, like amphibians, spring rains signal it's time to emerge from winter retreats and migrate to breeding sites. Unfortunately, many of them will be run over while crossing roads to reach their destination pools. They can be difficult to see, as they are generally small-bodied and move under the cover of darkness.
How you can help: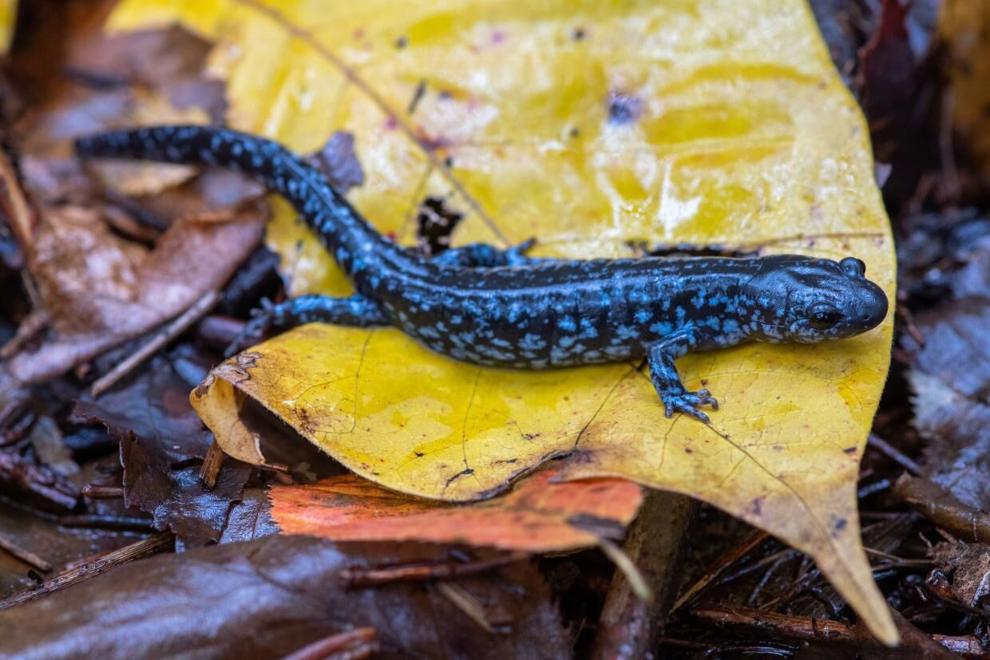 Drive cautiously and carefully.
Whenever possible over the next two months, consider not driving on rainy nights when air temperatures are 40°F or higher.
Travel on larger highways rather than small, wooded roads if possible.
If observing amphibian migrations, consider arriving at your destination prior to sunset, and then conduct your monitoring on foot.
If assisting amphibians across roadways or handling them for other reasons, be sure your hands are free of lotions, bug repellent, or other chemicals.
Report high levels of amphibian activity or mortality to the Linking Landscapes for Massachusetts Wildlife initiative, which compiles data to reduce wildlife-vehicle collisions on problem roadways.
If you encounter any of our state-listed rare amphibian species (eastern spadefoot, blue-spotted salamander, Jefferson salamander, and marbled salamander), please take a clear photograph of the animal, carefully record the location, and submit an observation report to MassWildlife's Natural Heritage and Endangered Species Program.
Go the extra mile to help preserve amphibian habitat by certifying vernal pools on your property.