Over 160 people attended the Silvio O. Conte Awards Banquet at the Cheshire Rod & Gun Club last Saturday night to honor the Berkshire County League of Sportsmen (BCLS) 2019 award winners. Past BCLS President Mark Jester did his usual yeoman's job as emcee.
As listed in my column on Jan. 12, 2020, five people were selected to receive awards. Then came COVID-19 and there was no Conte Banquet in that year, nor in 2021. After it was decided to finally hold the Conte Banquet this year, I reminded everyone by listing the five recipients and their accomplishments in the column of Feb. 26.
Before the awards ceremony, Massachusetts Fish & Game Commissioner Ron Amidon gave a very interesting talk which space does not allow me to relate at this time. I will circle back to that talk in a future column.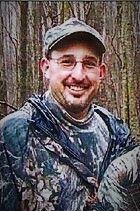 The late Chris Puntin, formerly of Pittsfield, received the Sportsman of the Year Award posthumously.
Unfortunately, Chris lost his life in a hunting accident in 2020 while helping out at the Youth Turkey Hunt Day. He was the local chairman of the National Wild Turkey Federation (NWTF) and served on the Massachusetts State Board. For many years he was a mentor for the youth turkey hunts and was a key organizer at the NWTF fundraisers.
In honoring Puntin, Joe Judd, Mass. Chapter NWTF Board Member and Sports Columnist for the Greenfield Recorder, made it abundantly clear that not only do the local sportsmen suffer a great loss with Joe's passing, but the State as well.
"We [the Board] knew early on that Chris was special and we saw it from the very beginning," he said. "He loved young people and lit up just watching a youth learning to use a turkey call for the first time. He had the skill to help them in a way that what they learned from him they would retain, and if they didn't, Chris would give more. We knew that he was the guy that was going to lead us in that area in the future. We are very proud to have known him and worked with him and we are all happy to be here tonight to thank him."
The plaque was accepted by Chris' son Nick.
Meredyth Babcock of Becket received the Outstanding Achievement Award.
Meredyth is the Volunteer and Projects Coordinator for the Wild and Scenic (W/S) Westfield River Committee. As Coordinator, she partners with communities, municipal officials, conservation organizations and Federal and State agencies to manage the Westfield River and maintain the health of the entire watershed for nearby and downstream communities.
She is also helping out with the Highlands Foot Passage and is slowly working toward improving the East Branch Trail.
The Becket-Washington School did five years of a Stream Explorer Program where for six weeks Meredyth came after school and basically walked the river, called the "Walking the River Roads." They also did "Teen River Clean" where the W/S Committee hired teenagers to go to areas where they had seen garbage and they cleaned it up. The Committee didn't pay them but rather granted scholarships for helping out.
Stephanie Dupont of Pittsfield received the Sportsmen's Appreciation Award.
Since joining the Lee Sportsmen's Association (LSA) in 2015, Stephanie and her husband Eric have made sure that their children have been pre-eminent members of the Air2Spare Jr. Air Pistol Team as well as the youth shotgun and archery programs.
She made sure that they also participated in the LSA's fishing derbies, clean-up days, fund raisers and hunts. Stephanie has become a vital part of the day-to-day operations of the club as a Board Member, member of the Fundraising Committee, a member of the Youth Programs Committee and grant writer. She is assistant coach of the High Caliber 22 Bullseye Pistol Team, started the Summers Ladies Night Fun Shoot Program, and wrote a bi-weekly column for the Berkshire Record.
Donald E. Girard of Adams received the Lifetime Achievement Award.
Don, who has been a scoutmaster of Boy Scout Troop No. 38 in Adams, has been instrumental in leading the youth in appreciation and preservation of our environment. With the involvement of several assistant leaders Don saw the advancement of over 75 youths to Eagle Scout. The troop planted numerous trees on Pfizer property and Florida Mountain property to enhance and preserve the forest, and planted Christmas trees as a sustainable fundraising project for the Troop. They also cleared and maintained many hiking trails including land abutting Windsor Lake in North Adams and Camp Holy Cross in Goshen. Don taught gun safety and marksmanship at the Cheshire Rod & Gun Club and at summer camps at Goshen and also helped out in the Cub Scout fishing derbies.
Gregg Armstrong, of North Adams, received the John Zuber Award.
Gregg has been a member of the East Mountain Sportsmen's Club (EMSC) for over 50 years and an avid sportsman for over 60 years. He is part of the EMSC youth mentoring program and has been a Mass Hunter Education Instructor for over 30 years. For over 25 years as a member of the EMSC he was instrumental in helping them put on the first youth pheasant hunt in MA. He was a Boy Scout leader, an avid diver and a Navy vet.
Trout stocking
The following waters, which were subject to change, were scheduled to be stocked last week: Green River (South) in Alford and Egremont; Upper Clesson Brook in Ashfield and Buckland; South River in Ashfield; Swift River in Ashfield, Cummington and Goshen; West Branch of the Westfield River in Becket, Middlefield, Chester and Huntington; Deerfield River in Florida, Buckland and Charlemont; Yokum Brook in Becket, Chickley River in Hawley and Charlemont; Pelham Brook in Charlemont; West Branch Brook in Worthington and Chesterfield; Mill Brook in Cummington and Plainfield; Westfield Brook in Windsor and Cummington; Stones Brook in Goshen; Housatonic River (C&R) in Lee and Stockbridge; Factory Brook in Middlefield; Dunbar Brook in Monroe; Depot Brook in Washington; Bronson Brook in Worthington; Greenwater Pond in Becket; North Pond in Florida; Garfield Lake in Monterey; York Lake in New Marlborough; Otis Reservoir in Otis and Tolland; Big Pond in Otis and Pelham Lake in Rowe.
Initial Swift River study complete
The Swift River, located about 30 minutes from Springfield and 45 minutes from Worcester, is one of the most unique and popular trout fishing destinations in Massachusetts. Many anglers fish these cold, clear waters year-round thanks to the constant outflow from Quabbin Reservoir. The Swift tailwater is home to many wild brook trout which can grow to trophy size. In addition, anglers target stocked rainbow trout and stocked brown trout, which can sometimes reach massive size as holdovers from previous stocking seasons. For all its popularity, the dynamics of this exceptional fishery have not been well-studied or understood. But that's changing. After several years of observation, monitoring, and preliminary investigation, MassWildlife fisheries biologists have completed the first phase of research to learn about this unique stretch of river.
Based on feedback from anglers, the abundance of stocked trout in the river was not always meeting expectations relative to the quantity of trout being stocked there. In March 2021, MassWildlife launched a "mark-recapture" study to track the survival and movement of stocked trout over time. They were marked with small elastomer marks (tiny, permanent, hardened dye, similar to a tattoo) near their eye, with a color that corresponded to the month of their stocking. Adipose fins were clipped on fish stocked above Route 9; fins were left intact on trout stocked downstream. Each stocking group was surveyed with electrofishing gear one week, one month, and three months after stocking. The number and location of each marked fish was recorded.
The study was completed early this year and the results and future plans will be discussed by DFW Aquatic Biologists Brian Keleher and Adam Kautza at the May 5 meeting of the Berkshire County League of Sportsmen at the Lee Sportsmen's Association at 565 Fairview St, Lee. Starting at 7 p.m., this discussion should be of special interest to local anglers. The public is invited to sit in on the presentation and to meet our Berkshire County League delegates, our District Fish & Game Board member Stephen Sears, DFW Western District Supervisor Andrew Madden and of course our guest speakers.