In the spring of 2020, the Berkshire County League of Sportsmen (BCLS) named individuals who would be receiving awards at its upcoming Silvio O. Conte Memorial "Sportsman of the Year" awards dinner. April 25 of that year was the date selected for the dinner, but then came COVID-19. Because of that, there were no awards dinners for the years 2020 and 2021.
This year, because many restrictions have been lifted, the League chose April 23 to have the dinner. The award winners will be those people chosen in 2020. To refresh everyone's memory, I am reprinting the Jan. 12, 2020 column article listing the 2019 winners.
Chris Puntin
The late Chris Puntin, formerly of Pittsfield, will receive the 2019 Sportsman of the Year Award posthumously.
Unfortunately, Chris lost his life in a hunting accident in 2019 while helping out at the Youth Turkey Hunt. He was an avid hunter and fisherman. He was the local chairman of the National Wild Turkey Federation (NWTF) and served on its State Board. For many years he was a mentor for the youth hunts and was a key organizer at the NWTF fund raisers. He helped in trout stockings and was a member of the Snow Seekers (tending snow mobile trails on October Mountain). He helped on the "Buddy Walks" by driving the tractor for its hayrides in Dalton (The Buddy Walk® was established in 1995 by the National Down Syndrome Society to celebrate Down Syndrome Awareness) and he volunteered as its "grill person."
To quote words from Andrew Madden, DFW Western District Supervisor, "Chris was well-known to us. He was very active with the NWTF, a Paraplegic Deer Hunt volunteer for MassWildlife, and a good friend to the Agency and the District."
Meredyth Babcock
Meredyth Babcock of Becket will receive the 2019 Outstanding Achievement Award.
Meredyth is the Volunteer and Projects Coordinator for the Wild and Scenic (W/S) Westfield River Committee. As Coordinator, she partners with communities, municipal officials, conservation organizations and Federal and State agencies to manage the Westfield River and maintain the health of the entire watershed for nearby and downstream communities.
She is also helping out with the Highlands Foot Passage and is slowly working toward improving the East Branch Trail.
The W&S Committee engages layers of community members by targeting outreach efforts, messages and activities through a combination of mailings, outreach materials, workshops, hikes, public programs and Stream Team trainings. The goal of these efforts is to provide effective tools and share expertise to encourage long-term protection, restoration and conservation of the Westfield River and its resources. In addition, they offer grants, technical assistance, and river project reviews to help landowners, communities and organizations promote river stewardship.
The Becket-Washington School did five years of a Stream Explorer Program, where for six weeks Meredyth went after school hours and basically walked the river, called the "Walking the River Roads." They also did "Teen River Clean" where the W&S Committee hired teenagers to go to areas where they had seen garbage and they cleaned it up. The Committee didn't pay them, but rather granted scholarships for helping out.
Stephanie Dupont
Stephanie Dupont of Pittsfield will receive the 2019 Sportsmen's Appreciation Award
Stephanie moved to the Berkshires with her husband Eric and three children in the fall of 2014 and joined the Lee Sportsmen's Association (LSA) in 2015. Since joining LSA, Stephanie and Eric have made sure that their children have been pre-eminent members of the Air2Spare Jr. air pistol team as well as the youth shotgun and archery programs. They have also participated in the LSA's fishing derbies, clean-up days, fundraisers and hunts. Stephanie has become a vital part of the day-to-day operations of the club as a Board Member, member of the Fundraising Committee, a member of the Youth Programs Committee and grant writer. She is also in charge of the day-to-day operations and communications of the club. She is assistant coach of the High Caliber 22 Bullseye Pistol Team, started the Summers Ladies Night Fun Shoot Program, and wrote a bi-weekly column for the Berkshire Record. Working with youth in fundraising, she is instrumental in the continued success and growth of the LSA.
Donald E. Girard
Donald E. Girard of Adams will receive the 2019 Lifetime Achievement Award.
Don has been a scoutmaster of Boy Scout Troop No. 38 in Adams. He has been instrumental in leading the youth in appreciation and preservation of our environment. With the involvement of several assistant leaders, Don saw the advancement of over 75 youths to Eagle Scout. They attained rank by earning badges for community projects such as reclaiming "Hail to the Sunrise" on the Mohawk Trail, beautifying the Adams Memorial Military Park, Appalachian Trail, and the building of a bridge over water hazards, Throughout Don's tenure of leader/instructor, many of the Troop's youth gained an appreciation of the great outdoors. The troop planted numerous trees on Pfizer property and Florida Mountain property to enhance and preserve the forest, and planted Christmas trees as a sustainable fundraising project for the Troop. The youth of the Troop also cleared and maintained many hiking trails including land abutting Windsor Lake in North Adams and Camp Holy Cross in Goshen. He taught gun safety and marksmanship at the Cheshire Rod & Gun Club and at summer camps at Goshen. He also helped out in the Cub Scout fishing derbies.
Gregg Armstrong
Gregg Armstrong of North Adams, will receive the 2019 John Zuber Award.
Gregg has been a member of the East Mountain Sportsmen's Club (EMSC) for over 50 years and an avid sportsman for over 60 years. He is part of the EMSC youth mentoring program and has been a Mass Hunter Education Instructor for over 30 years. For over 25 years as a member of the EMSC he was instrumental in helping them put on the first Youth Pheasant Hunt in Massachusetts. With anything that had to do with youth programs, he was always the first to step up. He was a Boy Scout leader, an avid diver and a Navy vet. He also loved being out with his bird dogs.
The above awards will be presented at the BCLS Silvio O. Conte Memorial Awards Dinner at the Cheshire Rod and Gun Club, 310 Curran Road, Cheshire on Saturday evening, April 23. The social hour begins at 4:30 with dinner at 6 p.m. Tickets, which cost $40, can be obtained from any BCLS delegate. If you need help in contacting a delegate, please contact me at the address or phone number listed.
Ice fishing derby winners
Congratulations to the following winners at the recent Cheshire Rod & Gun Club Ice Fishing Derby which was held on Cheshire Lake last weekend: The adult winner was Asher Hotson of Lenox with a 16-pound, 8-ounce, 43-inch northern pike. As a reward, he went home with an Eskimo Quickfish 3-Person Ice Shelter and an 8-inch K-Drill Ice Auger.
The youth winners were: Danny Collins with a 3-pound, 11-ounce bass, Nate Mallett with a 2-pound, 15-ounce bass and Traylen Deblois with a 1.15-pound bass.
Congratulations to all!
Bald Eagles are everywhere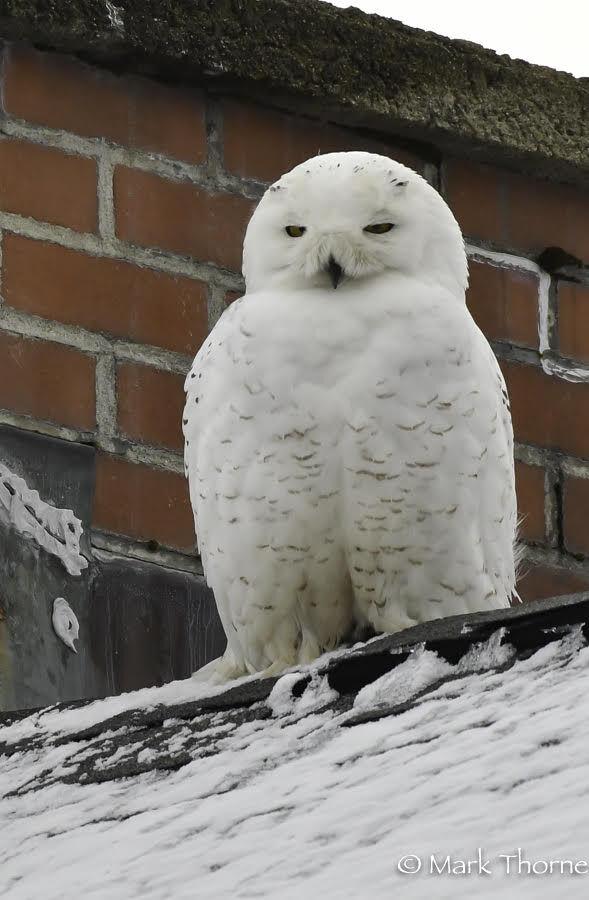 Just about every ice fisherman that I've spoken with this winter has seen bald eagles on the lakes they fished. If you want to see one, follow these guidelines from MassWildlife:
Eagles are drawn to open waters. As many lakes and ponds freeze, there are fewer areas of open waters which may make eagles easier to find.
Eagles often gather below dams, if water is being released.
If you see an eagle once, visit that site again. Eagles tend to return to the same section of shoreline or even the same tree throughout the season and year after year.
Look for large nests in big trees. Massachusetts is home to over 70 nesting pairs. If you do spot a nest, keep your distance and observe from afar.
If you do see an eagle, watching with binoculars from inside your vehicle is a great way to observe the birds without disturbing them and you'll stay warm.
Rabbit, fox seasons ending
The cottontail rabbit, snowshoe hare and fox hunting seasons end on Monday, Feb. 28. Now the bald eagles and that famous snowy owl that has been hanging around the Berkshires this winter can have all of the bunnies to themselves.