When the Boston Red Sox and Houston Astros took the field Friday night for the start of their American League Championship Series, Rick Murphy kind of had to pull for both teams.
Not anymore.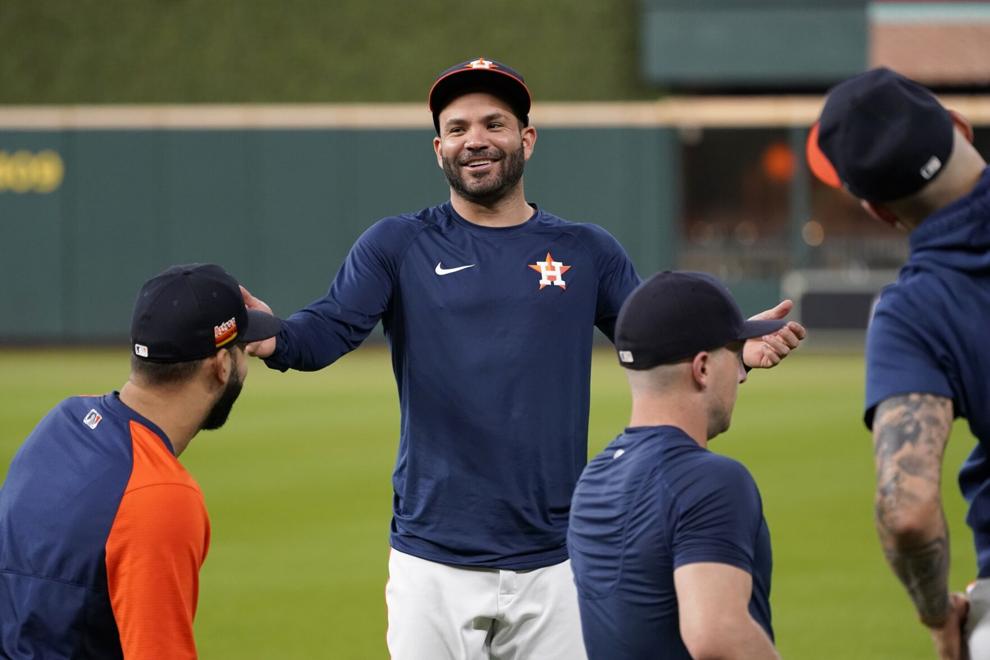 "Now, I can say this because we're in the Frontier League," Rick Murphy said. "I can go back to my roots and root for the Red Sox, because we don't have an affiliation with the Astros."
Pittsfield's Murphy is the president of the Tri-City ValleyCats, who were a Houston Astros farm club in the New York-Penn League until this season. Murphy was also the long-time general manager of the Pittsfield Mets and Astros, before the team left Wahconah Park for Joe Bruno Stadium in Troy, N.Y.
"It's nice that when you see these former ValleyCats players in the American League Championship Series or on the big stage, so to speak, it's gratifying to know that their baseball careers, their journeys to the big leagues came through Tri-City," Murphy said.
Both the Red Sox and Astros have players on their rosters who spent at least part of one season playing for the ValleyCats. Two key Red Sox players, designated hitter J.D. Martinez and infielder/outfielder Enrique Hernandez followed each other into the New York-Penn League. Martinez played in 2009 while Hernandez played on the 2010 ValleyCats team that won a New York-Penn League title.
Hernandez, who has been one of the Red Sox players on center stage in the playoffs, hit .280 in 2010 for Tri-City. Of his 69 hits, 22 of them were for extra bases.
My friend Evan Valenti, who broadcast the ValleyCats back in 2010, has often called Hernandez one of his favorites from that time.
"Everybody loved [Hernandez] when he was here," Murphy said, when I reached him in his office at Joe Bruno Stadium. "He was one of the younger guys on our roster. I want to say he was 18 years old when he played here in Tri-City."
True. Hernandez did not turn 19 until Aug. 24, 2010.
"He was a shortstop for us. Obviously, he didn't demonstrate a lot of power back then, because he was just learning the professional game," Murphy said. "He's a guy that you root for. He's got that personality. He's a likeable guy. You followed his career when he was out with the Dodgers and you rooted for him. You didn't get to see him a lot because he was playing on the West Coast.
"Now, he's back and he signs with the Red Sox. Growing up in Western Mass., you're either a Red Sox fan or a Yankee fan. I grew up a Red Sox fan, so it's even more satisfying to see the success he's having with the Red Sox."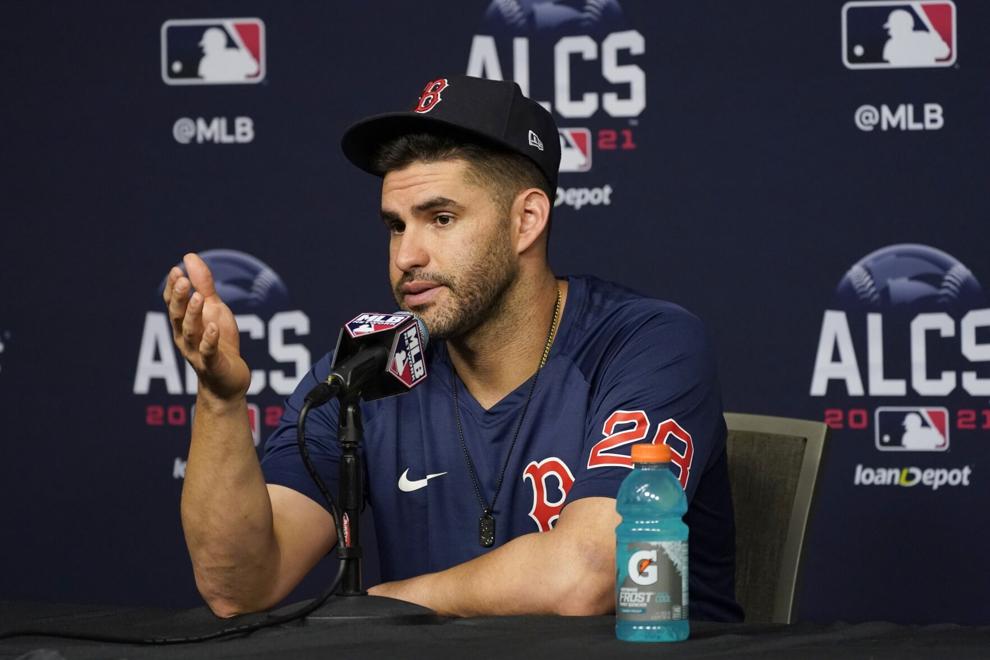 Hernandez has been a sparkplug for the Red Sox, particularly in the postseason.
Houston's Jose Altuve has been, to use the old quote from Reggie Jackson, the straw that stirs the drink for the Astros.
Altuve was a teammate of Martinez with the 2009 ValleyCats. Altuve hit only .250 that year, but he made only two errors in 92 infield chances for the ValleyCats.
"He was a guy, he may have only hit .250 with us, but the next year he started to put some significant numbers up and produce on the field," Murphy said.
Altuve was 17 years old when he signed with the Astros, was 19 when he played in Troy, and 21 when he made his debut in Houston in 2011.
"I think it was two years after he left here, he was in the big leagues," Murphy said. "For Jose, to get to the big leagues in that time was uncommon."
And even when Altuve reached Minute Maid Park, his stardom might not have been foretold.
"I think Jose was one of those players, when he got to the big leagues, I don't know if initially Houston had him as a long-term second baseman," Murphy said. "He was a guy that, as they were building out their roster, was producing and you give him an opportunity. When he got on the field, you couldn't get him off the field because he had put the numbers up year in and year out.
"Obviously, the rest is history."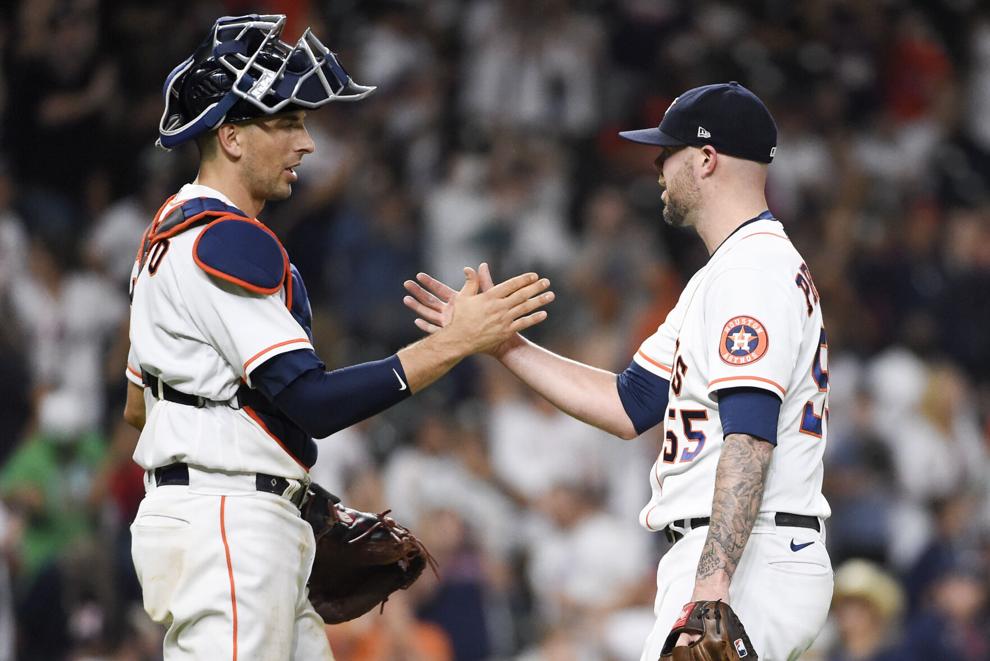 And probably the one alum who is kind of forgotten when it comes to the Tri-City alumni is Houston catcher Jason Castro. Castro was a first-round pick in 2008 out of Stanford, got his start with Houston and went to Minnesota, the Angels and San Diego before returning to Houston.
"He was highly touted, came here, and was a guy that defensively was graded very high. Offensively, they thought he could be a decent big-league hitter," Murphy said of the scouting report on Castro, who hit .275 in 2008 for the ValleyCats. He caught 8 of 20 base stealers and made only four errors in 224 chances that year.
And while Rick Murphy is pulling for the team he grew up rooting for, he said he wouldn't mind seeing certain members of the Houston Astros have great ALCS results — but not if it beats the Sox.
"I do want to see our former players perform well," Murphy said. "I think it's going to be a great series and may the best team win, obviously.
"It's nice to see the Red Sox firing on all cylinders. They've got good chemistry and they have guys that know their roles and are performing."