The lights above Berkshire Community College's Gene Dellea Turf Field shined on more than just 48 minutes of football on Friday night.
Intermission between Taconic and Wahconah marked the last time a player would ever suit up in that Green and Gold No. 78 jersey.
That number belongs to Kevin Harrington, a member of the Taconic High School Class of 2000, who unexpectedly passed away in November of 2019. He was a captain on both the football and wrestling teams while in high school.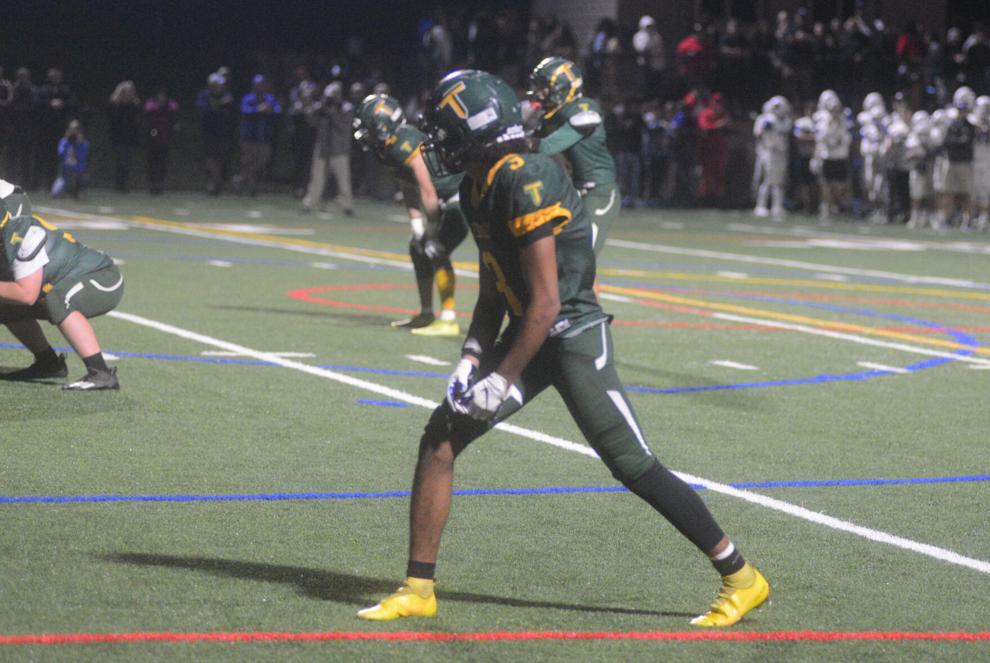 Harrington's roots remained Green and Gold after graduation, working 13 years as a Special Education teacher at Taconic. In addition, he coached Taconic and CYC football, Babe Ruth baseball, CYC basketball, Taconic and Pittsfield High wrestling, and Taconic softball.
"He was a rock for a lot of young men and women who came through Taconic," Pittsfield Public Schools Athletic Director Jim Abel said following Friday's ceremony. "The fact that he gave back to his community, it's really unique and that is part of why we miss him as a friend, coach and colleague."
Harrington's parents, Kevin Sr. and Sue, along with his brother, Joe, were on the field for the ceremony. Harrington, the first wrestler at Taconic to reach 100 wins, finished his high school career with a record of 100-19 and Sue entered the field wearing Harrington's varsity jacket.
Taconic Principal Matt Bishop, football coach Jermaine Sistrunk and athletic trainer Gilles LaFramboise all joined Harrington's family on the field for the celebration.
"I met coach Harrington while I was coaching basketball," said Sistrunk, who also grew up in Pittsfield. "He would always come by with some spirited words for the teams.
"I am so happy we could retire that number for the great guy he is."
Harrington's impact on the community broke the borders of Pittsfield as a member of the Monday Morning Quarterback Club and as a DARE camp counselor.
While the ceremony took place on Taconic's 20-yard line, Wahconah football stood at attention across their 20, listening and learning of Harrington's 20-plus year legacy in the area.
"I knew Harrington and I think the kids have to hear these stories of someone who is so positive in the community," said Gary Campbell Jr., coach of the Warriors. "We get so much of the negative nowadays and Kevin Harrington was a positive — he will be sorely missed and our kids can't hear his story enough."
Harrington's story and legacy will continue to grow. This year's Taconic Football Golf Tournament will feature the first-annual presentation of a scholarship in Harrington's name to a graduating senior at the high school.
"With everything we've experienced in recent years, for both teams to be here to celebrate the life of an individual who made contributions to both the Pittsfield and Dalton community, having these students demonstrating that respect for an individual and their family means a lot," Abel said.
Green and Gold — much more than a jersey.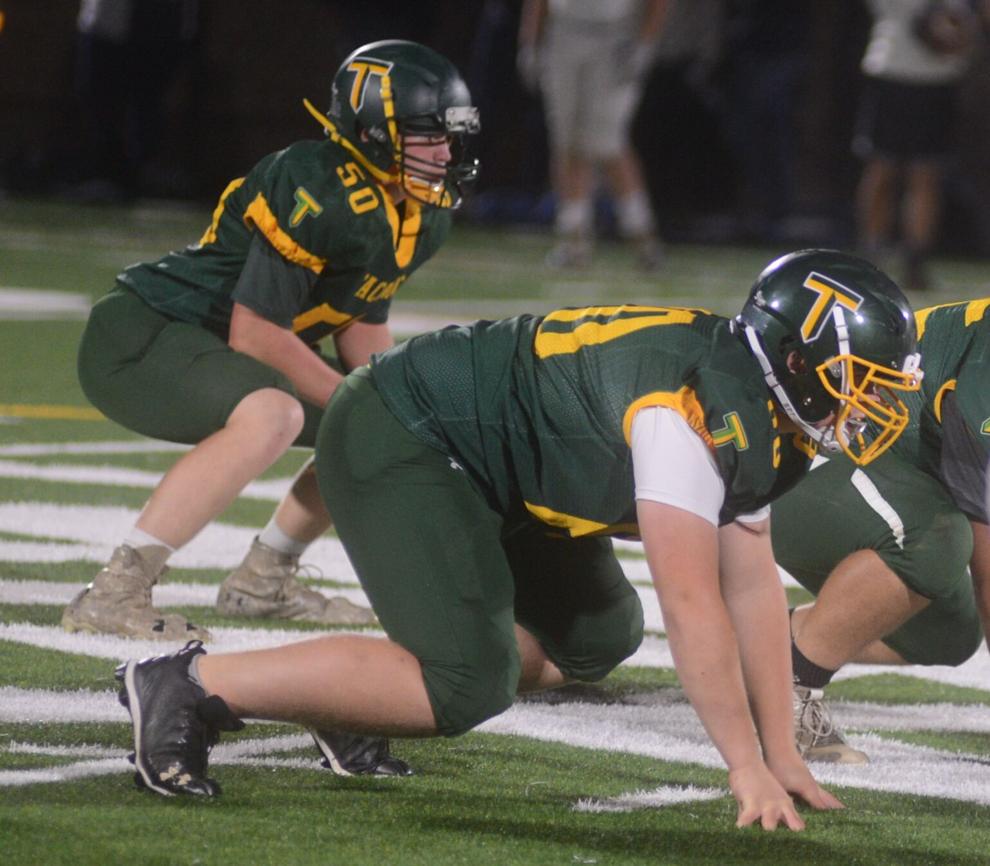 The Pittsfield School Committee voted to remove Taconic's mascot in Aug. 2020 and the school needed to create new jerseys. For the football team, a large T on the side with and a patch that reads "United We Stand" became the norm.
Friday night's game was the first time Taconic wore the new jerseys, which were inspired by another team wearing Green and Gold.
"When we were designing the new uniforms we were lucky enough to look and see all these different things we could do," Sistrunk said. "My fiancé, as one of my biggest supporters, she is looking over my shoulder telling me to click here and click there.
"Oddly enough, she is a Packers fan and next thing you know, these new uniforms are a tribute to those Packers and to her."
His fiancé, Lisa, unexpectedly passed away on Sept. 3.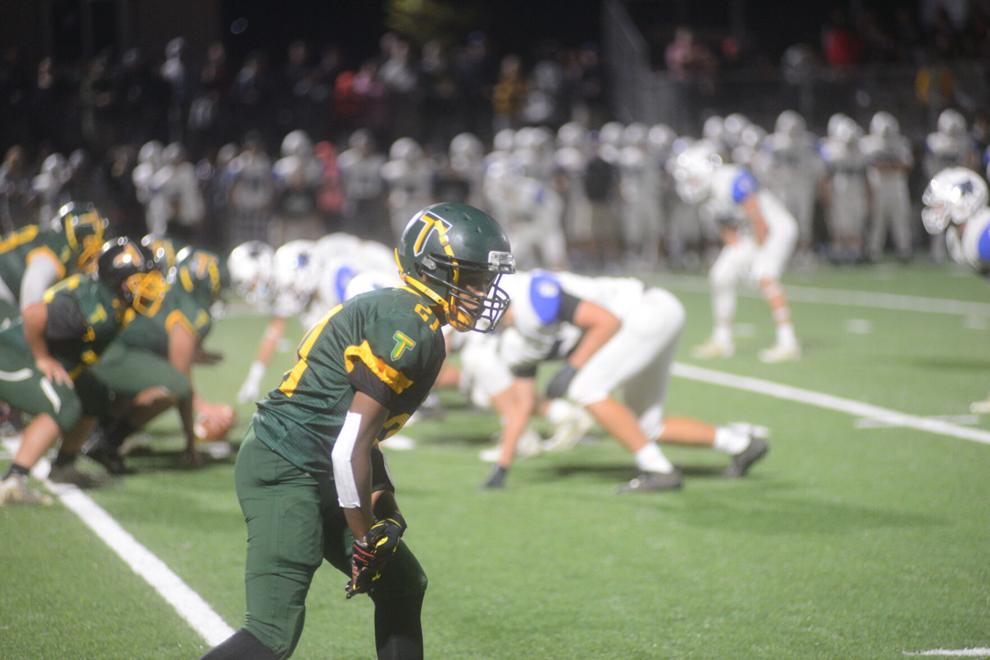 "These kids couldn't wait to put on these uniforms on behalf of her," Sistrunk said. "It's an emotional day and these uniforms look great."
Sistrunk's team showed up to the service wearing those Green and Gold jerseys.
"Honestly, that is the biggest reason I am still out here right now and OK with everything," Sistrunk said. "It is my team, them showing up to the service. The parents, community and coaches have all reached out.
"That support has been huge and it has allowed me to continue forward again."
As a graduate of Taconic himself, Sistrunk has worked toward becoming the coach for the football team for some time. Additionally, his fiancé grew up cheering on the Warriors in Dalton and Sistrunk knew someone would not be happy if he wasn't on that sideline.
"Knowing my love," Sistrunk said with a smile, "there is no way she wouldn't want me out here doing what I am doing right now."