I had never before visited Springside Park in Pittsfield, an oversight since it is such a well-loved and well-used setting for such a variety of activities. Regarding its trails, I believe the choice is between serving the neighbors and habitues who can easily find their way on their proscribed routes or coming up with a trail system that also invites the uninitiated.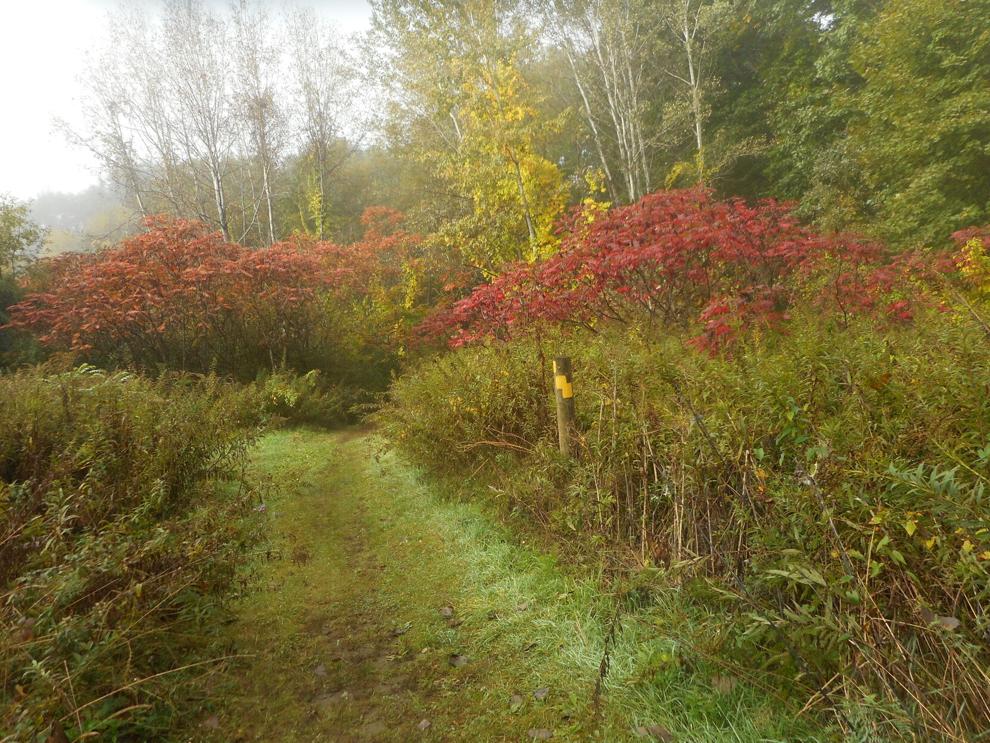 I started out at the playground on Springside Avenue one foggy morning, deciding to follow the most heavily-traveled route. Thus I hopped on the orange blazes even as they switched from trail segment to trail segment through the fields and woods.
Soon I passed by a second playground, with a baseball field, and extensive fields that were being brush hogged. An audio surprise was the announcement of class change from the invisible Reid Middle School.
Still following the most worn routes, I passed into the hardwood forest again, now on a blue-blazed route. Then red. Then yellow. Then right at a 'T' marked, as many of the blazes are, on a post. The sumac in this area was stunning.
My route continued through a wet area. These changes in habitat add to the interest. Then, suddenly I came out at the kiosk on Broadview Terrace, for a walk of something less than 1 mile with little elevation gain.
I backtracked most of the way on the return, but when I came to the experimental Chestnut tree plantation, I switched to the main driveway, taking my first look at Springside House and coming out on North Street. A few blocks on sidewalk returned me to my starting point.
My impressions begin by noting that it would be handy for visitors if the online trail map were color-coded, as are the maps in the kiosks, so that colors of the trails on the map corresponded with their blazes. Those blazes, by the way, were fresh and frequent. Clearly people care about the trails.
My second impression was the trash near the Springside Avenue, which I hope was picked up the next day, advertised on flyers as a Springside Park cleanup. The trash was pretty well limited to the trailheads.
There are too many trails. Not only is this confusing for the uninformed walker, it makes it difficult for the wildlife to establish themselves. The problem is common where neighbors have taken ownership of a park, often cutting their own trails. If you try to block off one, it turns out to be someone's favorite.
I was disappointed that the 2016 Master Plan, although it spoke of improving trails and signage, didn't take up improving the trail system. Closing duplicate, parallel and other unneeded trails would improve everyone's experience. Just looking at the trail map could make a walker dizzy.
At present the different color trails form loops which, in the absence of signs, doesn't tell you which way to turn when you come upon one. The history of the park in the Master Plan suggests that the park has from time to time been underutilized and even considered dangerous. A clear trail pattern would help.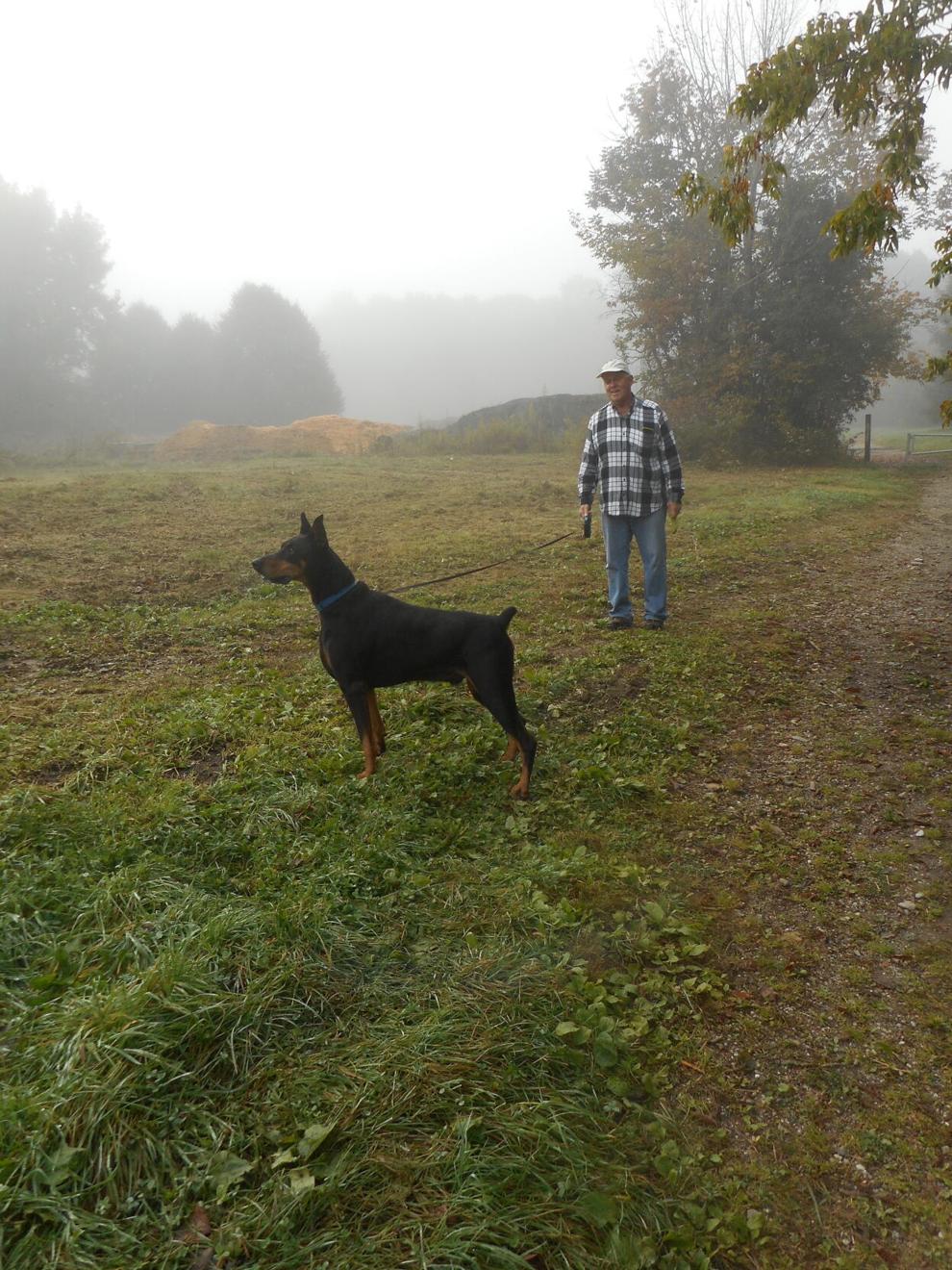 Here is a suggestion. Two trails (different colors) would come together to form a long loop, running say from Springside Avenue to the most distant point, with a reduced number of side trails blazed different colors. Those side trails would head toward other trailheads and points of interest. Probably no new trails would be needed: just a matter of marking.
Bike riders have suggested adding a bike skills park, raising concerns among those who favor the natural setting. The total number of trails may be more of a threat than having some already developed areas set aside for biking.
Take or leave my advice. I've already said I don't know the park well. Springside trails seem to work well to serve dog walkers and other regulars. A trail system easier to grasp might serve a broader group, if the city so chooses.
Happy trails to you.