We had this great British professor back in high school who taught physics, Mr. Clements. He had an oft-mimicked accent and ran the lone classroom in the building with a Smartboard.
I also remember two distinct things from his course. The first was this awesome see-saw looking thing he called Physics Phor Phun, where two students would sit on opposite ends of a long contraption that would then spin like a carousel. The goal would be to toss a tennis ball back and forth while measuring centripetal force. Or at least I think that was the lesson?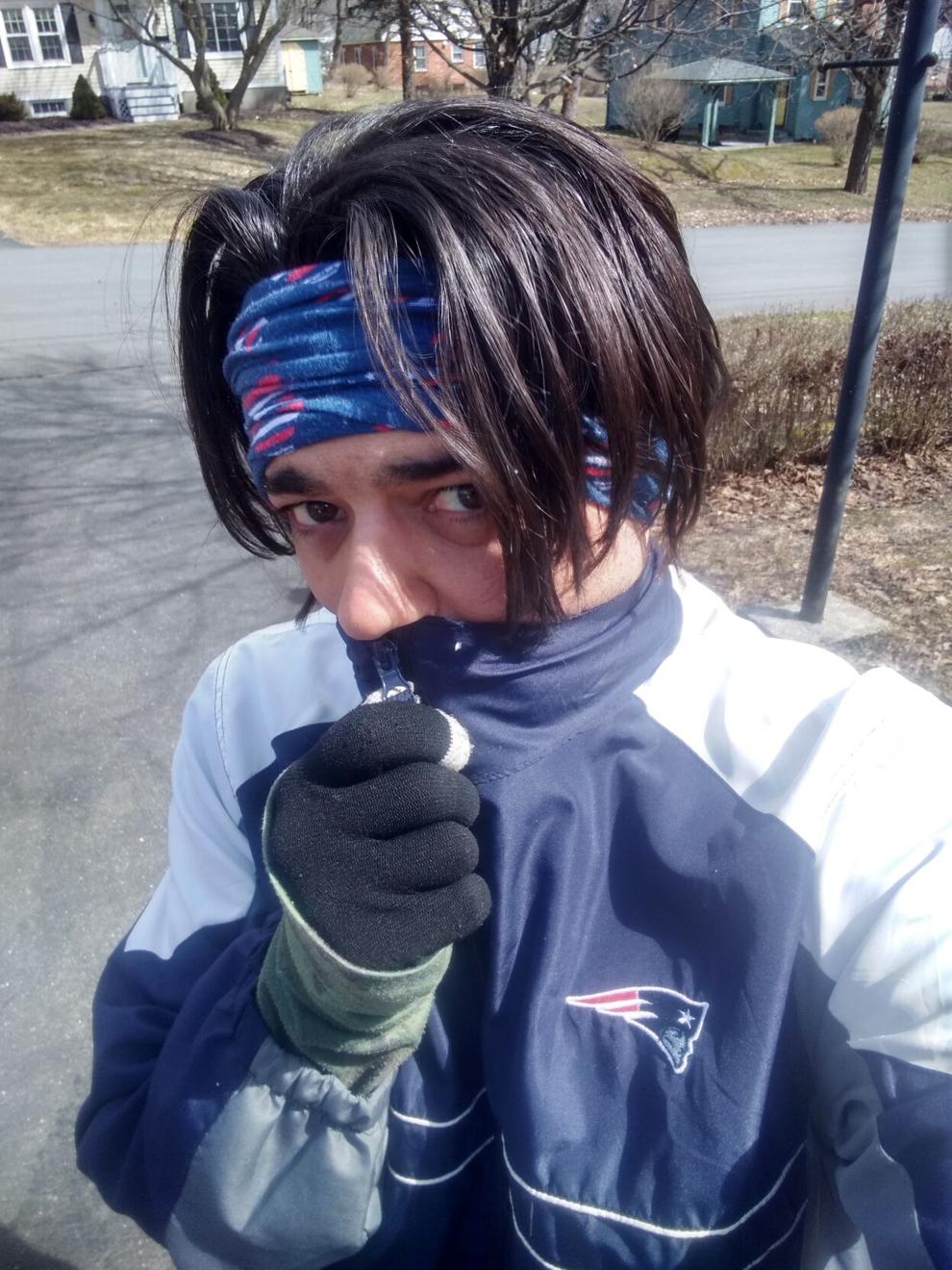 The other I'm sure of, because it's come up far more often throughout life and not in just the physical plain.
p=mv
Simple enough that even a sports communication major has retained it through his 33rd birthday.
The equation for momentum is a key right now to get my training going for the Steel Rail Half Marathon. Given that last week I focused on life balance, the next step here is momentum and motivation.
Not to get too bogged down in Mr. Clements' lesson plans here, but as Isaac Newton once coined, "an object will not change its motion unless a force acts on it."
When it comes to race training or even plain old exercise, the first step is often the hardest. The key is to only make that first step once. As I mentioned last week, I was able to get a good run in on Thursday thanks to a mother-in-law visit, but Friday was a full baby/travel day for me as we got out of town for the weekend right at the end of the school day. Because of that, I made sure that Saturday morning I woke up early in the hotel room, threw on my running shoes and jogged 3 1/2 miles to and along the beach.
Sunday I swapped places to let my wife get a run in and then spent much of the day visiting with family, swinging and sliding with little kids and tasting some of Portland's fine breweries. The biggest challenge then was Monday. Going two straight days at this point without pounding some pavement is a recipe for disaster come May 22 on the Ashuwillticook. Of course, Mother Nature cares little for my training and delivered back-to-back days with temperatures in the teens.
That's where motivation had to take over to ensure momentum didn't stagnate.
Motivation at this point can come from really anywhere. Maybe you've got one of the great coaches at Berkshire Running Center pushing you along. Maybe you're like my dad and uncle who are locked in a battle to see who can get to size 34 pants first. Maybe you're gunning for beach season or a late-spring wedding you've already got an outfit picked out for.
Maybe, just maybe, you're rocking an angry 13-month-old back to sleep at 4 a.m. in a La-Z-Boy, scrolling social media and seeing the various Instagram models with their perfect squat form and thinking 'What do you think, you're bettah than me?'
So, Monday afternoon I got dressed like I was about to go shred some corduroy at Jiminy Peak and cranked out 2 miles around the neighborhood amidst a couple of frigid snow squalls.
If you're in dire need of some motivation, maybe this quote from Jennifer Bell, a county local who just completed her 102nd marathon and whose story of traversing 26.2 miles in all 50 United States you'll be reading in these pages over the coming days, will get you to lace them up and break a sweat.
"Some races it's the weather that can be challenging, or it's the course, or maybe if your body isn't feeling in the best shape," she told me earlier this week. "I think the thing I like best about a marathon is that there is always that challenge, and it's just finding it within yourself to overcome those challenges.
"There's nobody out there. It's just you against yourself, trying to do the best that you can. How hard you're willing to work to get to your goals."
I used that inspiring line myself and kept the momentum rolling. Tuesday, in slightly warmer temperatures, I was able to tack on 4 1/4 miles up some hills at a dreadfully slow pace.
But, we'll worry about velocity later on, I'm just trying to keep this mass moving.