Mornings these days have become almost scarily routine in my house.
The toddler wakes me up around 7:30 or 8 a.m., he goes in the play pen for a few minutes while I take the dog out. Then — since he steadfastly will not eat anything that is not fruit, I whip up oatmeal with blueberries or crack open a banana which he'll house in a minute flat. Then it's time for toys and books, and we'll sneaker-up and hit the backyard to wander and try to eat sticks and dig sand holes in the horseshoe pits until naptime.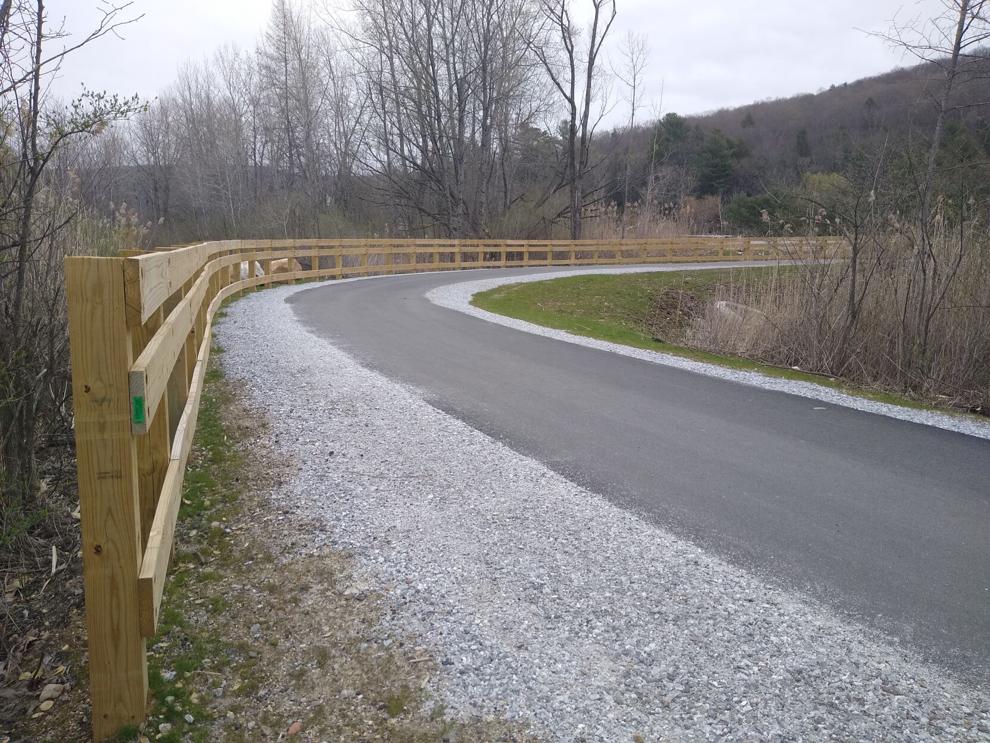 Tuesday we had a plan, though. After weeks of hemming and hawing about the running stroller, we were getting out there on the rail trail, come hell or poopy diaper.
So, we switched it up with some protein-packed scrambled eggs for breakfast, left the dog to snooze on the couch and piled into my car to head to the Ashuwillticook's new trail head on Crane Avenue.
With less than a month till the Steel Rail Half Marathon on May 22, I wanted to get a taste of what the rail trail's extension looked like. The course this year is inverted from years past, and will start in Adams and finish in Pittsfield at Crane Ave. With the added 1 1/2 miles of trail from the Berkshire Mall intersection to Crane, there is no longer a need to circle the mall twice before diving onto the Ashuwillticook.
It will add a couple different wrinkles to the day, with obviously the start and finish lines and post-race party switching locations. Also, the extension doesn't exactly follow the prior races' theme of flat and straight. The inverted course actually means runners will net out at climbing 245 feet, per the SteelRailRaces.com website. Then there is the matter of working around the jail and Unistress property to get back on the straightaway along Unkamet Brook behind the Allendale Pines Community to Crane.
After runners reach the mall, the trail crosses that intersection and makes a hard left and then a quick right to get out alongside Cheshire Road. Two more driveways follow before some newly-planted trees line you into a slightly-more-gradual right and then left. From there it's about a mile straight out to the finish line at Crane.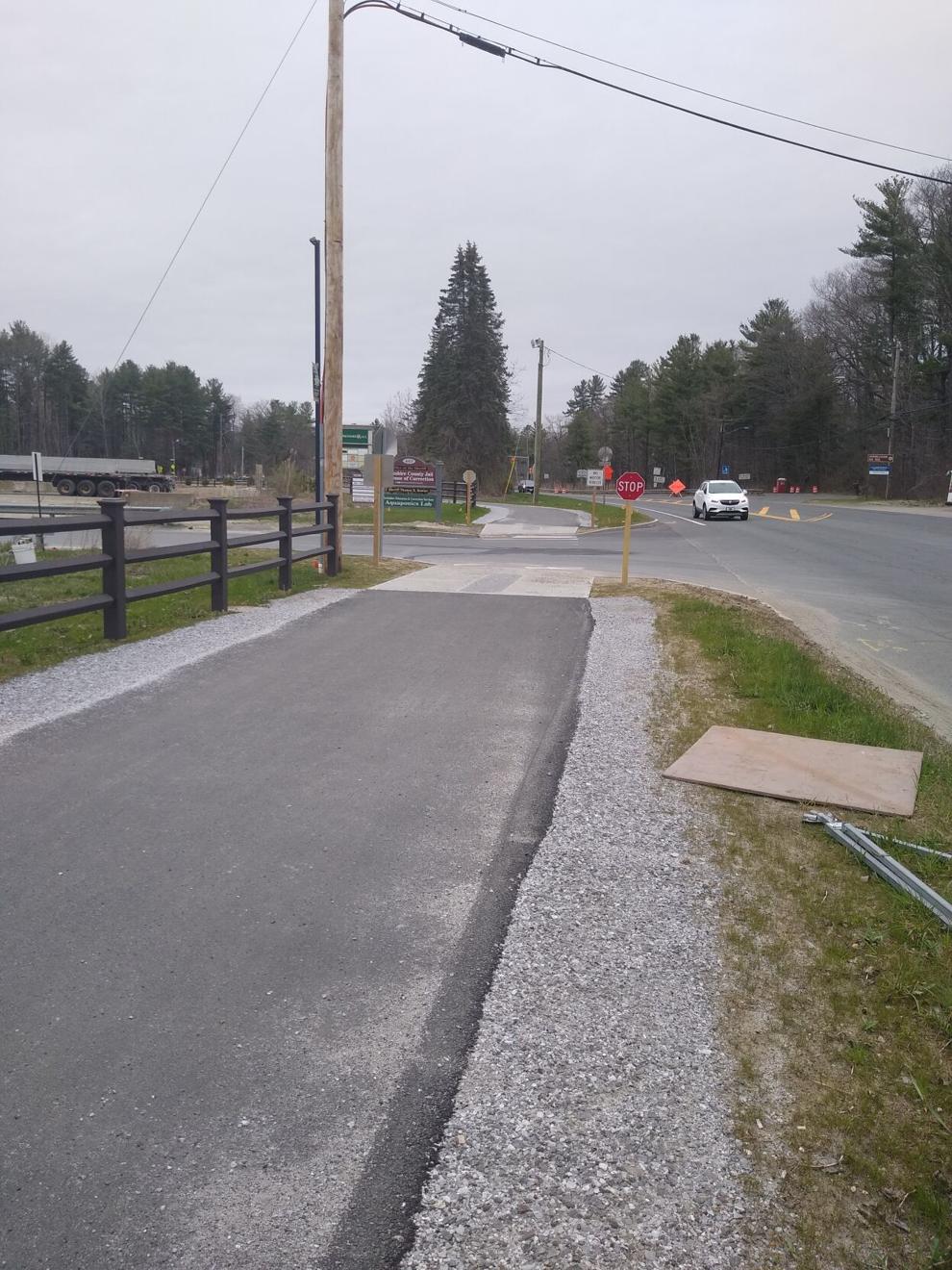 There's a ribbon cutting ceremony scheduled for Saturday, May 7, at 10 a.m. at the Crane Avenue crossing to celebrate the extension's completion.
Those turns should be an adventure 12 miles into the half marathon, but look to be wide enough to keep from any real incident. A few years back at the Smuttynose Rockfest Half Marathon on Hampton Beach, there was a hairpin turn in the neighborhoods portion that totally sapped my pace and killed my final time.
Speaking of which, the quest to go under 1 hour, 45 minutes continues to be a bit of two strides forward, one stride back. With COVID-19 in my rearview, I've got my breath back and was able to log a few longer runs late last week and into the weekend. Cross-training is never a bad idea, though I'm not sure Hal Higdon would advise my snowboarding trip to Killington on Sunday where my quads were screaming as I battled spring bumps at the beast all day.
Between the Nordic Goddess CBD treatment and my aversion to the running stroller, Monday wound up being a rest day.
I've got it in my head so much that in the middle of every run or walk with the kid in the stroller, he's going to get impatient, bored, hungry or just plain-old grumpy and start hollering. Which makes my brain take the leap that everyone around is judging the ill-equipped dad who couldn't pass pre-calculus and clearly didn't dress his child warm enough. A couple months ago, when maybe I pushed back naptime a bit too far to get a walk in around the block, E started screaming and we came across an older woman out shoveling. I 100-percent got my Karen-guard up, but instead of speed-dialing child protective services, she just smiled and said, "Nothing you can do but keep going. You're doing fine."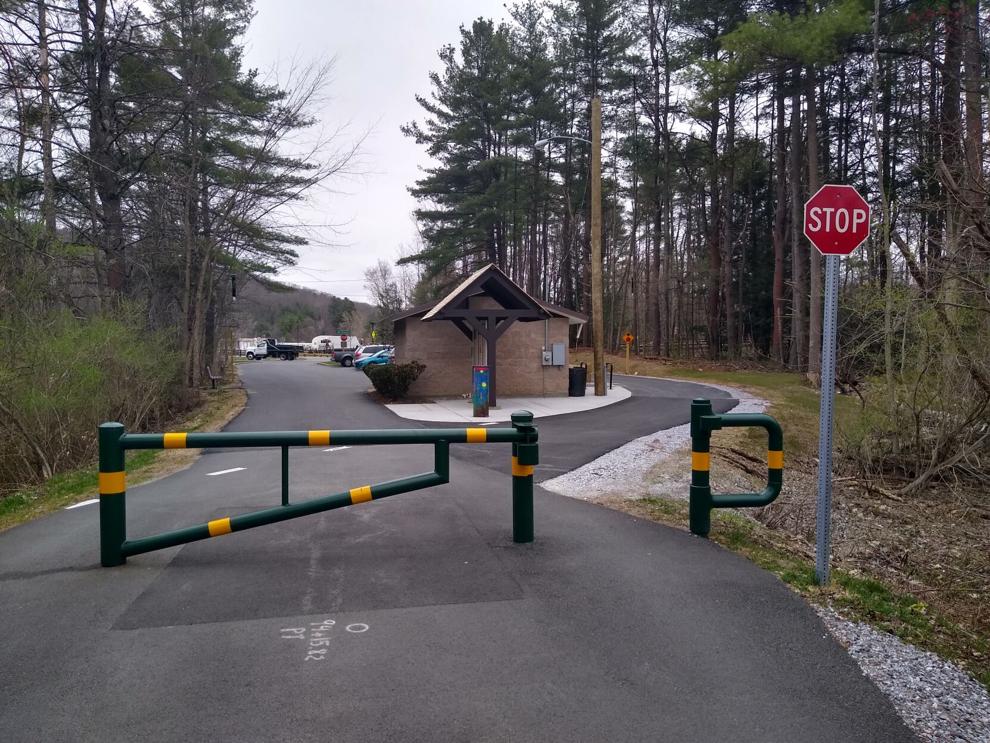 So, on the Ashuwillticook today, E was enjoying himself for the most part, the 9-minute-mile wind in his grill. He had a moment or two of verbal unease, but it was nothing a teething cracker couldn't quell.
But, two steps forward, one back. While I tried to get both dinner and this column started tonight, someone refused to play quietly by himself and stood at the gates of the playpen screaming and crying endlessly. So, as soon as the wife got home from the gym, I leapt in my own car and hollered my own string of obscenities at the dashboard, before driving to the ice cream store for a 20-minute breather.
E and I will be back at it tomorrow. Hey, nothing I can do but keep going. I have it on good authority that we're doing fine.