For those of us who cover and watch sports, the games are a time to celebrate what the athletes are accomplishing. Sometimes, however, we have to take a step back to mourn.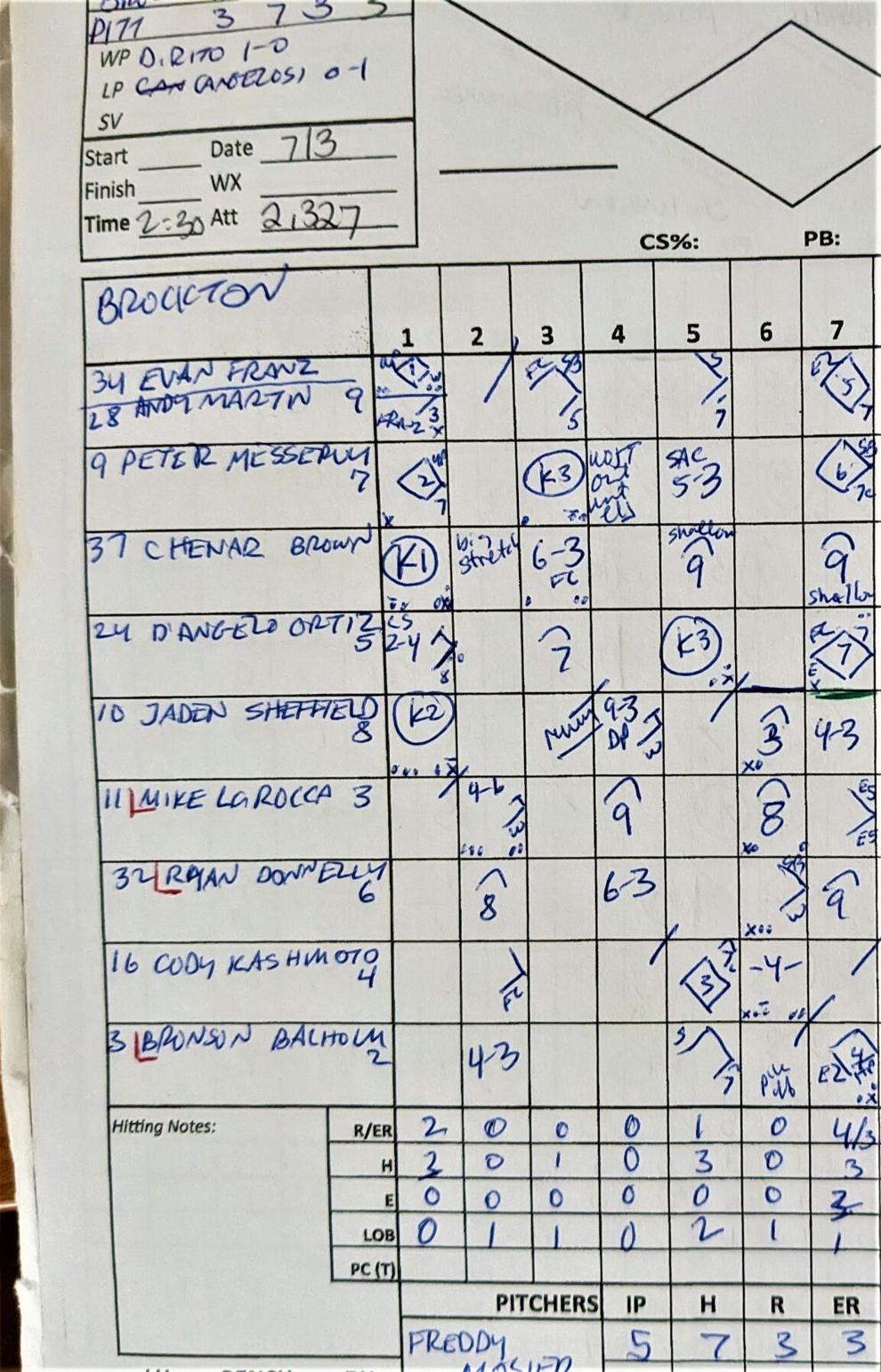 Evan Franz, who became the only Futures League player to retire with a perfect 1.000 batting average, died last week.
Franz was 17 when he signed a one-day contract with the Brockton Rox and led off a July 3 game against the Pittsfield Suns with a single.
"Anytime you get to make an impact on someone's life, whether it's just a small one or something big, it's always a great feeling," Brockton outfielder Gary Sheffield Jr. said to me at the time. "Evan's a great kid, so it's great to just be able to give him a good experience on the baseball field, which is to be able to play a kid's game and be out with the boys and just do the things that we love.
"To be able to make an impact like this, it's just bigger than me."
Franz died Monday. He was 18.
Evan's father John told me his son was diagnosed with Glioblastoma Multiforme, a rare form of brain cancer back in 2019. John Franz said that his son was pitching in a game and said he was having trouble seeing. He had issues with headaches and his parents took Evan to his family physician, who recommended he go to St. Peter's Hospital in Albany, where he was diagnosed with GBM. Evan had been battling the disease ever since.
Evan's battle touched the hearts of athletes and adults from Brockton to Albany, and beyond.
The Siena College men's basketball team's Twitter feed had the following message: "Our Siena family is completely heartbroken by the loss of our honorary team member Evan Franz. Evan exemplified all we strive to be, and his courageous battle with brain cancer was an inspiration to us all. We love you, Evan."
Evan Franz signed with the Rox because the 2022 team had the children of Sheffield, David Ortiz, Pedro Martinez, Manny Ramirez and Keith Foulke on the roster. Evan was a longtime baseball fan, and quickly became the No. 1 fan of the Futures League team.
"Even though he struggled each and every day battling a rare form of brain cancer," the Rox wrote, "nothing could deter Evan from living life to its fullest. He was filled with so much passion, love and determination."
Win, lose or draw, most days at the ballpark are good ones. There was, however, no better day at a ballpark in Berkshire County than July 3 at Wahconah Park.
I can vividly recall talking with Evan and recall how his face lit up when I asked him about getting to sign the contract, being introduced on the field and singling off of Pittsfield starter Freddy Mosier. There were 2,327 fans in the park that afternoon, and each one of them rose as one to give Evan Franz a standing ovation.
"I just reached out to [Brockton] general manager Tom Tracy and said that Evan would love to at least have a chance to meet them. The next thing you know, jersey number, and they're going to sign him to a one-day contract. He had no idea, and they were going to let him be the first batter," John Franz told me. "I wasn't asking for anything above and beyond his coming over and meeting the former players' sons. His mom and I brought him over, and the only thing he thinks he was getting was a jersey."
When the game was over, Ortiz, Martinez and Sheffield were no more popular with the fans than Evan Franz was. There were photos snapped by fans of the players and Evan. By the time the Rox were ready to board their bus for the ride home, Evan had everyone's phone number and they all had his.
So, while Evan Franz may be gone, that day will always be remembered.
May his memory be a blessing.
———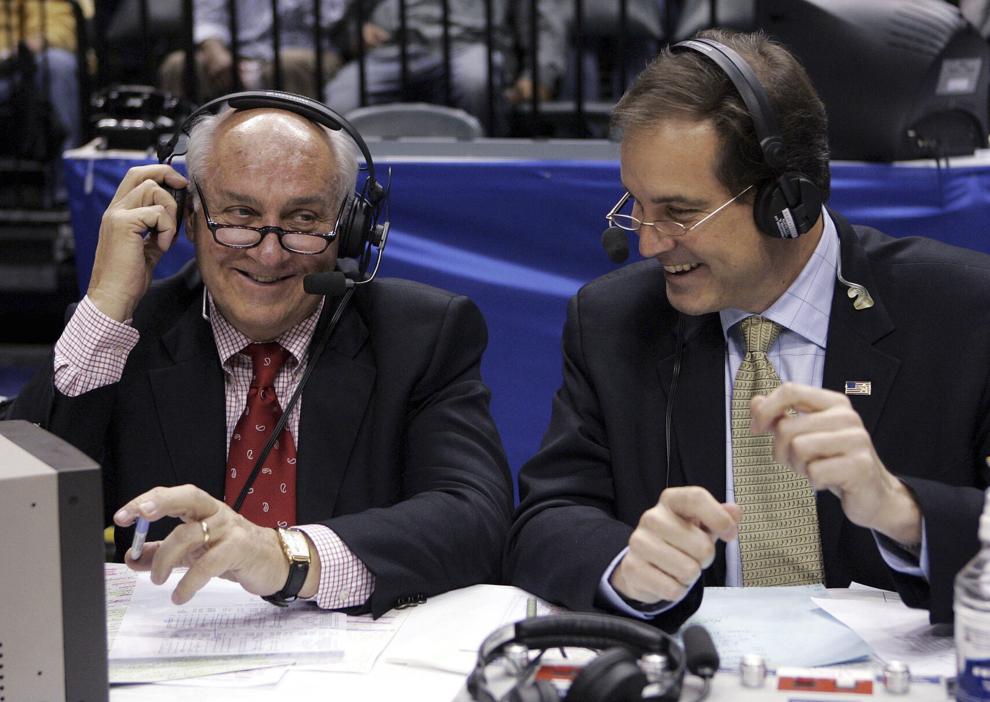 Thursday night, word came across my social media that broadcasting legend Billy Packer had died. He was 82.
For generations of college basketball fans, Dick Vitale was not the voice of the sport, Billy Packer was.
The only great three-person broadcast booth in modern broadcasting history belonged to NBC and CBS when Packer and former Marquette coach Al McGuire joined play-by-play caller Dick Enberg doing college basketball.
McGuire was the heat, Packer was the light and Enberg was the smooth traffic cop. There was never, in my opinion, a better broadcasting team handling college basketball.
Once college basketball was a much more regional sport. Instead of UConn flying to play Gonzaga or Villanova taking on UCLA in December, teams in the East played predominantly an Eastern schedule, as teams in the South did. That also meant there were few network broadcasts, and ESPN did not yet command the scene.
For those of us in the Northeast, that meant watching the TVS game on Saturday afternoon with Marv Albert and Bucky Waters. If Marv and Bucky were in Providence, Pittsburgh or Queens, it was a big Eastern game.
Raycom Sports had an ACC package similar, and if you got it, you knew the Saturday game was important if Packer and Jim Thacker were on the call.
You wanted to know about North Carolina, North Carolina State, Duke, South Carolina? Thacker and Packer were the guys.
With NBC and CBS, Packer was never bigger than the game. As a former Wake Forest point guard and one-time assistant coach, he saw the game through both lenses. We, the viewers, were all the better for it.
There are a ton of good analysts out there today, but they all have to stand in the shadow of Billy Packer.