WILLIAMSTOWN — Many of the seniors on the current Williams College football team came back to play one more year for many reasons.
Those players, who lost their original senior seasons when NESCAC shut down last year due to the COVID-19 pandemic, wanted one more season together with their friends and wanted to close out their careers as Williams head coach Mark Raymond's first-ever recruiting class.
Since football is a game of wins and losses, ultimately those seniors came back to finish their careers with a flourish. They'll have a chance to go 9-0 for the first time in Williams history if the Ephs can beat Little Three rivl Amherst Saturday afternoon. It would also be Williams' first Little Three championship since 2010.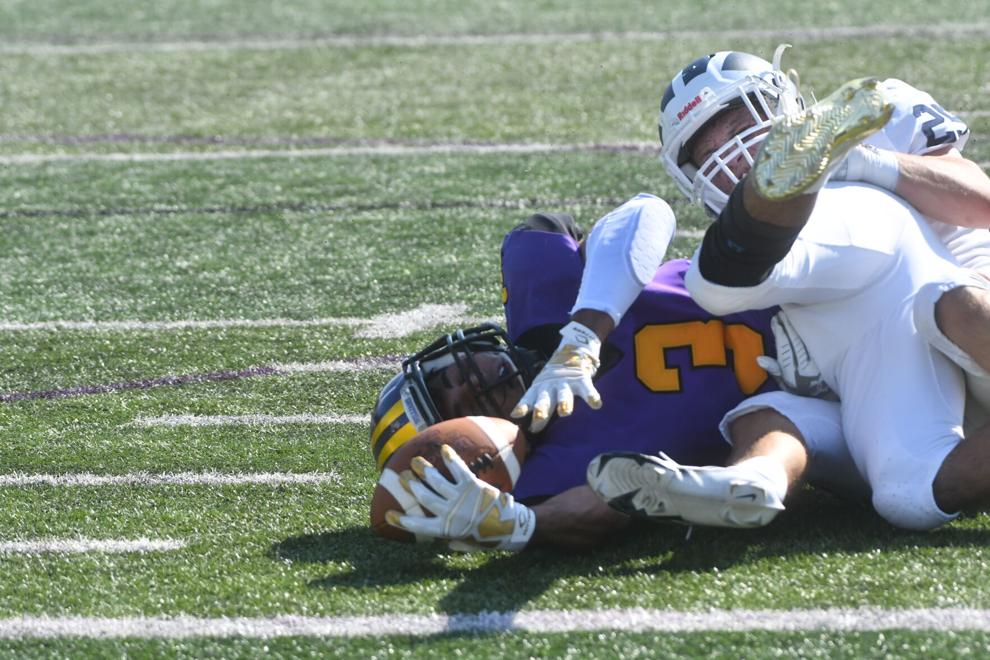 "It's what we came here for initially," senior wide receiver Frank Stola said prior to practice on Tuesday. "It's also what we came back for. Everything's been going great. It's really happening, finally, everything we've worked for."
Kickoff for the game is set for noon at Pratt Field in Amherst. The game will only be available for viewing on the Northeast Sports Network. There will be links to the broadcast on the Williams and Amherst football sites.
Williams comes into the game with an 8-0 record, coming off a 25-0 win over Little Three rival Wesleyan last week. The Mammoths, meanwhile, enter the fray with a 5-3 mark and are trying to rebound from a 49-7 loss to Trinity in the penultimate week of the NESCAC season.
A win would clinch the NESCAC championship for Williams. If the Ephs lose and Trinity beats Wesleyan, Williams and Trinity would both be 8-1. While Williams beat Trinity, there is no tiebreaker provision, so the teams would share the NESCAC title. If both teams lose, Williams would still win the NESCAC title.
The Williams-Amherst football rivalry began in 1884, and Williams holds a 73-56-5 advantage. The Ephs have won two of the last three games in the series, including the 33-9 victory at Farley-Lamb Field back in 2019. The last time Williams won in Amherst was on the old Pratt Field, in a 31-16 victory that gave Williams its seventh 8-0 season.
But since NESCAC started keeping standings and awarding football championships in 2000, there have been 14 perfect seasons. Trinity has a league-best six, with Amherst at four, Williams at three and Middlebury has one. Middlebury's was, however, the first 9-0 season since the teams began playing a full league schedule back in 2017.
Williams had four of its seven perfect seasons prior to NESCAC handing out conference hardware, having been perfect in 1989, 1990, 1994 and 1998.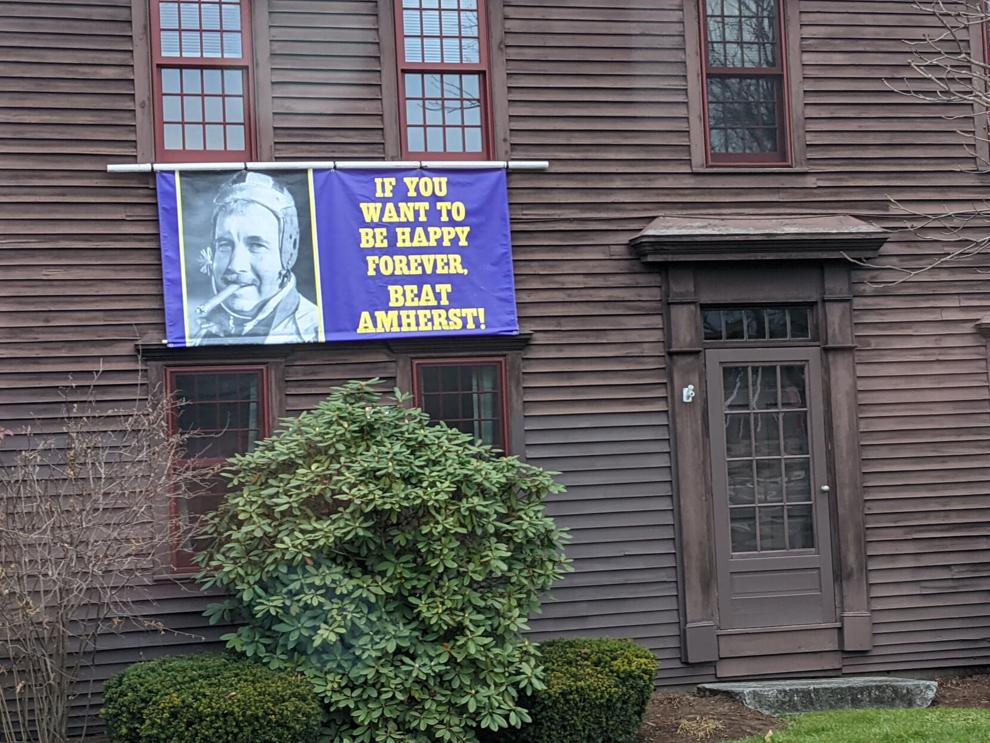 Hall of Fame coach Dick Farley's Ephs went 8-0 in 2001 to win the NESCAC title, Mike Whalen won the title with a perfect season in 2006, while Aaron Kelton's 2010 team ran the table to win the title.
While history is a huge part of "The Biggest Little Game in America," none of that history will impact what happens on the Pratt Field turf on Saturday.
"We've been doing this a long time and there have been some great teams. The 2010 team was really good and the 2006 team that Wales [former head coach Mike Whalen] was really good. They've had some outstanding teams. But this is as good as any team they've had," Amherst coach E.J. Mills said. "It's a complete team — offense, defense, kicking game. [Williams quarterback Bobby] Maimaron, he better be done after this game. They're playing great. We're upbeat. Strange things have happened in this game. I've been a part of it. We're excited to play.
"We're playing for a Little Three championship, which still means a lot around here."
What will have an impact on the result is how well both teams play. Raymond said he's happy with where Williams is, because the team has improved every week, and is playing its best overall football right now.
"For this date, for sure. Hopefully that trend continues for Saturday," Raymond said. "These guys have incrementally gotten better and endured some injuries and things like that, and we haven't missed a step.
"They've done a great job."
Over the past six games, the Williams starting defense has been close to perfect. When the starting 11 is on the field, Williams has surrendered only 13 points, a number that includes one touchdown, over those six games.
The Ephs have done that with an ever-shifting personnel group. Linebacker Jarrett Wesner, injured against Middlebury, made his return on Saturday and had seven tackles. The Ephs had lost starting defensive back Josh Wax earlier in the season while DB Drew Michalek was injured in practice last week and is out. Defensive lineman Ian Devine, a NESCAC Defensive Player of the Year candidate, suffered a leg injury on Wesleyan's ninth offensive play of the game Saturday, and will not play against Amherst.
The Mammoths have seemed to settle on sophomore Brad Breckenridge at quarterback. A lot of pressure has been put on the native of Corpus Christi, Texas, as Amherst is seventh in NESCAC in rushing offense which has translated to 10th in passing.
Numbers aside, Raymond and his staff have sent the message out to be more than wary of the Mammoths.
"Amherst, they are who they are. They're going to be well prepared, tough. They're good on defense, which they always are. They're going to run the football and they make you earn everything," Raymond said. "It's going to be another tough matchup for us."
For his part, Mills said he is happy with how his team has bounced back from the Trinity game.
"You get your butt kicked and you can't dwell on it because we've got rivalry week," Mills said. "Williams, you know, is an outstanding team. You know what they did to Trinity. It's a new day. It's a new game. Our kids have been great. You get a little devastated on the day of [the Trinity loss], and then Sunday is their day off. Monday, at that point, we have one game to go. It's our seniors' last game, we're playing for a Little Three championship. You have to put it behind you. We've done a great job with that."
One week after wrapping up their football careers in Williamstown, the seniors will get one more chance to play football.
"I really hadn't thought about it that much to be honest," Stola said, when asked about that. "It's been such a normal part of the last four or five years of my life. I haven't really processed the fact that I played the last one here on our home field either."