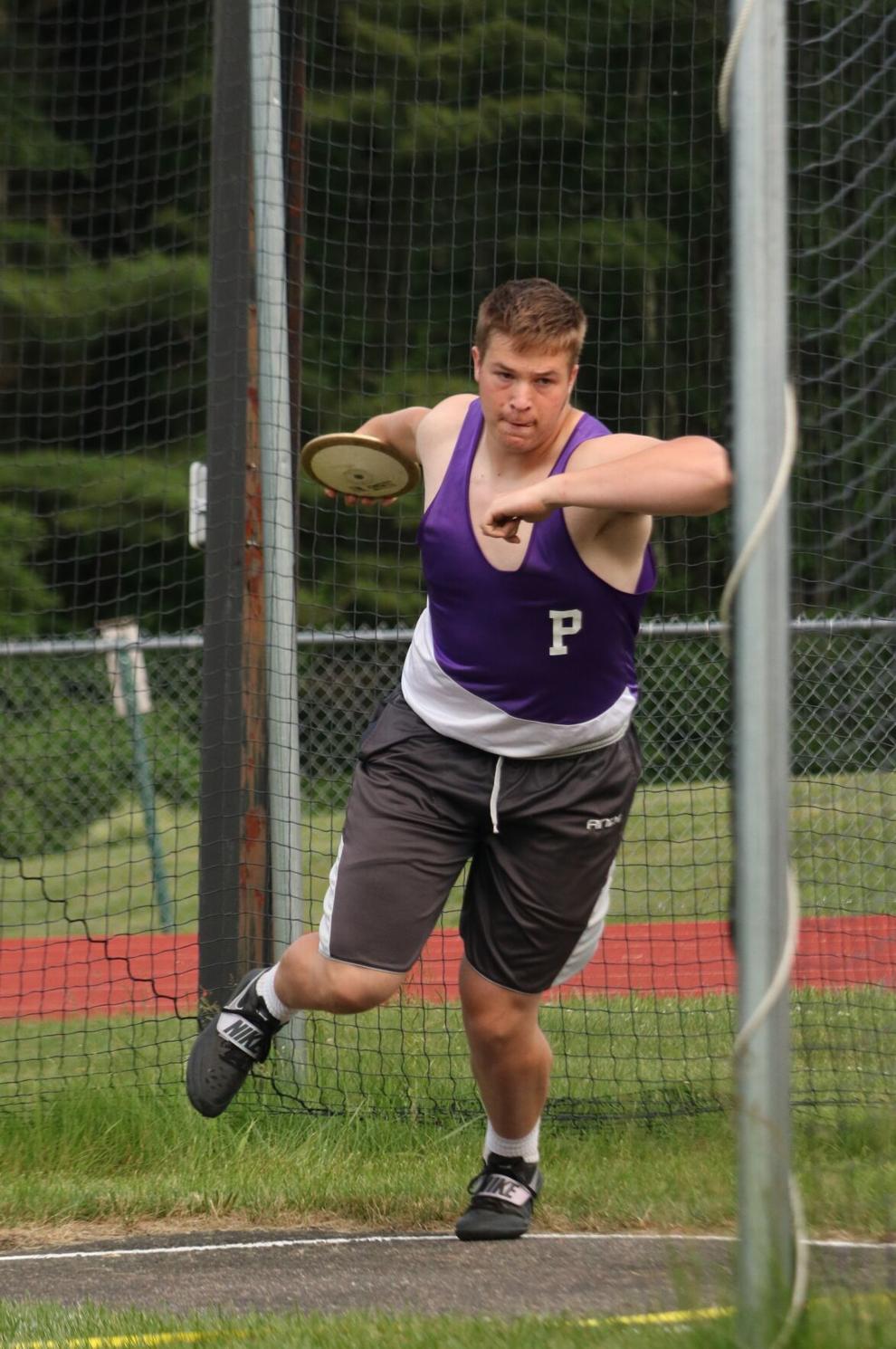 After an abbreviated spring season allowed Berkshire County student-athletes their first chance to get on a track in two years, a bunch of the area's top competitors finished up their campaigns at the MIAA sectional and state meets.
With those championship performances came some of the top times and distances of the season. The final Berkshire County Track and Field Honor Roll of the 2021 season featured 18 new or improved first-place marks.On the boys side, 10 of the 17 events saw new or improved leaders with the three postseason meets, including that of 100-meter dash champion Emmanuel Nda with a 10.80 mark. He also owned the 200 locally.
Lenox's Ely Carroll, Ted Yee and Dennis Love all overtook teammates to finish atop in the 400, 1 mile and 2 mile. Yee knocked seven seconds off his previous best, while Love shaved about 15 seconds.
Mount Greylock's Quinn McDermott leapt from third to first in the 800. As did Wahconah's Brody Calvert, who added a foot to his long jump distance to win the County. Monument Mountain's 4x400 relay team took 10 seconds off its previous mark and overtook Lenox in the event.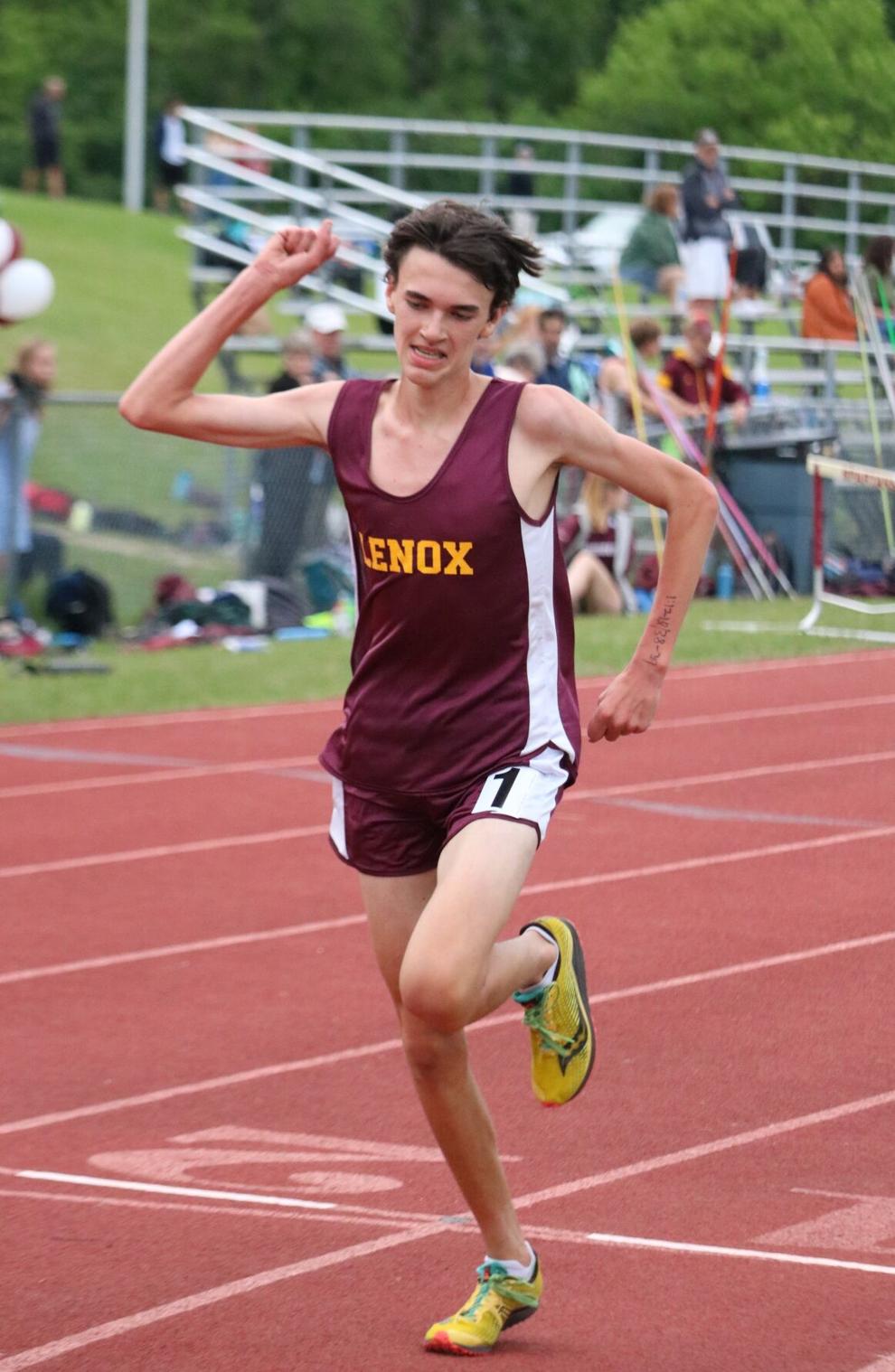 Pittsfield's Lucas Benoit and Sincere Moorer improved their positions atop the 110 hurdles and triple jump. Moorer, in his first season of track, soared an extra almost three feet to jump 44-even, almost five feet beyond his closest local competitor.
A final General, Kieran Coscia, broke a tie atop the discus standings with Ryan Goss, extending his best by seven feet to take the honor roll lead. Coscia also finished with the top shot put throw and third-best javelin.
———
100 — 1. Emmanuel Nda (P) 10.80; 2. Jack Catelotti (MG) 11.66; 3. (tie) KieranSantos (MM) and Quinn Redpath (MM) 11.72; 5. Sean Harrigan (T) 11.78
200 — 1. Emmanuel Nda (P) 22.32; 2. Jack Catelotti (MG) 23.37; 3. Kieran Santos (MM) 23.65; 4. Quinn Redpath (MM) 24.03; 5. Sean Harrigan (T) 24.05
400 — 1. Ely Carroll (LX) 52.50; 2. Andre Collins (LX) 53.05; 3. Brodie Calvert (W) 53.82; 4. Cedric Lemaire (MG) 53.87; 5. Jack Catelotti (MG) 54.39
800 — 1. Quinn McDermott (MG) 2:03.74; 2. Anthony Telladira (P) 2:04.63; 3. Ely Carroll (LX) 2:05.54; 4. Gavin Santos (MM) 2:08.83; 5. David Scholz (HV) 2:10.30
1 Mile — 1. Ted Yee (LX) 4:40.91; 2. Harry Touloukian (LX) 4:44.19; 3. Colin Young (LX) 4:47.91; 4. Justin Levesque (HV) 4:55.20; 5. Charlie McWeeny (MG) 4:57.60
2 Mile — 1. Dennis Love (LX) 10:18.38; 2. Colin Young (LX) 10:32.50; 3. Justin Levesque (HV) 10:35.13; 4. Ted Yee (LX) 10:41.19; 5. Jack Archey (P) 10:50.32
110 Hurdles — 1. Lucas Benoit (P) 17.28; 2. Travis Hoose (T) 17.40; 3. Brennan Andersen (W) 17.51; 4. Josh Meaney (T) 17.75; 5. Quinn Redpath (MM) 18.20
400 Hurdles — 1. Brennan Andersen (W) 1:01.72; 2. Quinn Redpath (MM) 1:04.00; 3. Nick Alibozek (HV) 1:05.78; 4. Vincent Welch (MG) 1:06.01; 5. Owen McNeil (T) 1:06.45
4x100 Relay — 1. Pittsfield 45.59; 2. Monument Mountain 46.98; 3. Taconic 47.28; 4. Mount Greylock 47.90; 5. Wahconah 49.26
4x400 Relay — 1. Monument Mountain 3:29.61; 2. Lenox 3:32.21; 3. Mount Greylock 3:43.67; 4. Wahconah 3:46.80; 5. Pittsfield 3:53.69
4x800 Relay — 1. Lenox 8:45.19; 2. Pittsfield 8:48.05; 3. Mount Greylock 9:26.07; 4. Hoosac Valley 9:51.89; 5. Taconic 10:02.67
High Jump — 1. Kieran Santos (MM) 6-01; 2. Eddie Boyko (MM) 5-10; 3. (tie) Sincere Moorer (P), Christian Pringle (P) and Sean Harrigan (T) 5-08
Long Jump — 1. Brodie Calvert (W) 20-05.25; 2. Kieran Santos (MM) 20-04; 3. Frank Boua (T) 19-10; 4. Eddie Boyko (MM) 18-11.25; 5. Noah Kelly (W) 18-06
Triple Jump — 1. Sincere Moorer (P) 44-00; 2. Sean Harrigan (T) 39-03.75; 3. Adriel Benko (MG) 37-11; 4. Brodie Calvert (W) 37-07.75; 5. Lucien Firth (MM) 37-07.5
Shot Put — 1. Kieran Coscia (P) 48-02; 2. Connor Hayford (P) 47-00; 3. Ryan Goss (HV) 41-03; 4. Alex Perenick (W) 39-01; 5. Frank Boua (T) 37-09
Discus — 1. Kieran Coscia (P) 140-08; 2. Ryan Goss (MG)133-07; 3. Connor Hayford (P) 114-02; 4. Dan Warren (MG) 114-01; 5. Ian McGrath (T) 104-08
Javelin — 1. Connor Hayford (P) 197-03; 2. Andre Collins (LX) 151-09; 3. Kieran Coscia (P) 140-11; 4. Zack Hubbard (HV) 138-07; 5. Jenner Kittle (MG) 125-05