It's way too early in the 2022 Major League Baseball season for Chris Conroy to say he's been "everywhere."
But a quick look at his early-season itinerary could have him singing that Johnny Cash classic soon.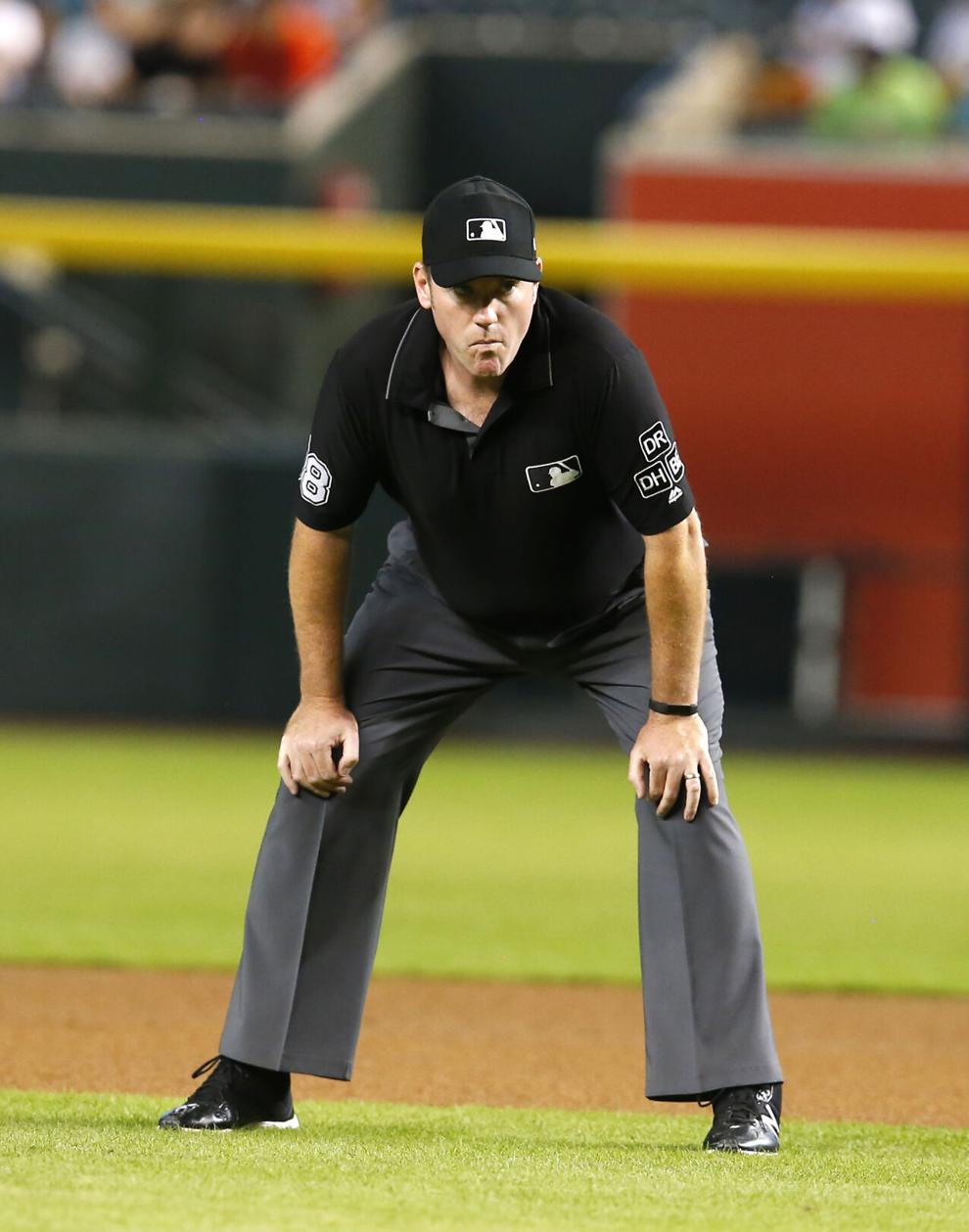 "I am in Minneapolis," Conroy said, when reached earlier in the week. "We started the season with a little wrap-around series. We head to St. Louis for two games, and Denver for the weekend. Then I come home for a half-week off."
Major League Baseball tends to change up its umpiring crews every season, so the foursome Conroy is part of is different than it has been.
Ron Kulpa is the crew chief, and will work with Conroy, Marty Foster and Carlos Torres. Kulpa and Conroy worked the 2022 World Series together.
"Kulpa is my crew chief, and we worked together back in 2016 and 2017, with [crew chief] Jerry Meals," Conroy said, when reached in Minneapolis. "He's probably my best friend in the game. We have just been hoping for a chance to get back together and work together again. When they named him a crew chief, he said 'I'm going to do everything I can to try to get you on my crew.' I said 'If you can make it happen, that would be great.' He made it happen.
"I'm excited. We're off to a good start, a couple of games in, and it's going to be a fun year."
Conroy said it will be the first time working on a crew with Foster, a 22-year veteran. It will also be the first time on a crew with five-year veteran Torres. But Conroy and Torres have been together before.
"I work with Carlos during spring training. We work in the same area," Conroy said. "I've never been on a crew with Marty. I worked with him a little bit here and there when I was bouncing up and down between Triple A and the big leagues, and I would fill in here and there. Never, since I was hired fulltime [June, 2013], we've never been on the same crew. I know them both and they're great guys, great crew guys."
So what kind of adjustments do umpires have to make with new crews? Conroy says it's not as difficult as it might be in other sports.
"I don't think there is much of a challenge. As far as on the field, everybody works in a very similar fashion. The system is what the system is," Conroy said, "and we're all able to adapt pretty easily to each other. There aren't too many challenges on the field. Off the field ... it's nice when you have a crew that likes to hang out a little bit, do some lunch or do some dinner and that just helps to make the time go by.
"This is that kind of crew."
Conroy spent his spring training on the east coast of Florida. Players and, by extension, umpires had shortened spring trainings with fewer preseason games. The challenge for players getting ready for the regular season was far tougher than that for the umpires.
The Williamstown native said that if he had his way, the shorter spring would be a way to go.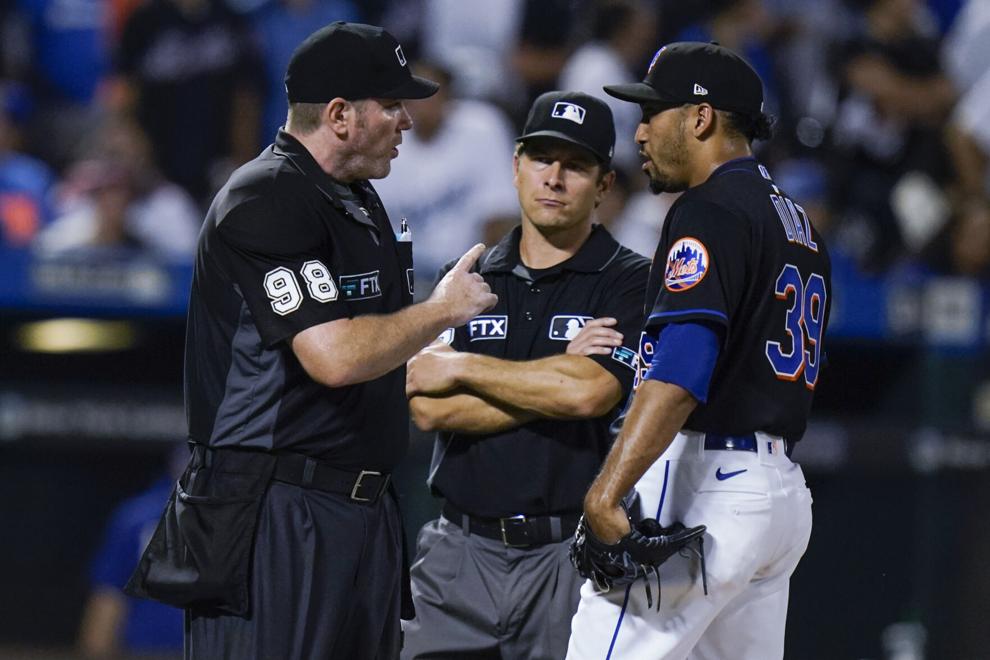 "A lot of us had conversations where, honestly, the length of the spring was perfect for us," he said. "I know it needs to be what it typically is, mostly for the pitchers to get them stretched out and ready. Honestly, I think I worked 11 games in the spring and that was fine. I worked three [home] plate jobs, a handful of base jobs, and that was just right for me. I think everybody felt the same way.
"That felt like the right amount of time to get your body back to being out there on the field, moving around, get your eyes and instincts calibrated a little bit, and let's get going for real."
The biggest change for umpire crews on the field for 2022 is the use of microphones to announce to the crowd decisions on replay.
Replay came to Major League Baseball in 2008, on home run and fan interference calls. The rules were expanded in 2014, to the current system.
Reviews take place at the Replay Command Center inside the MLB Advanced Media headquarters in New York, and the reviews are done by umpiring crews on a rotating basis. All calls need to be made within two minutes.
In the past, the crew chief would hand signal decisions. Now, Major League Baseball joins the National Football League, the National Basketball Association and the National Hockey League in the use of on-field or in-arena announcements. The officials in the NBA are on mics, but the referees do tell the public address announcers their decisions.
"Everybody has the microphone on them, but the crew chief is the only one who is patched into the public address system," Conroy said. "When he flips his on, his mike and whoever the No. 2 man, theirs are the only ones set to come over the PA if they open up their mic. Whereas mine and Carlos are not set. We have the ability to communicate, to press a button if there's a challenge to communicate with the crew chief and the Replay Center. But the three man and the four man are not patched into the PA system.
"The crew chief is always patched and so is the two man."
Conroy will be making a return to Boston for the first time since April, 2018. His crew is scheduled to work the weekend of May 6-8 when the Chicago White Sox visit Fenway Park. That includes the only 11:30 a.m. Sunday start of the season for the Red Sox.
"That's my only trip there this year. We had a second one that we were supposed to do later in the year, but [MLB] had to redo the schedules a little bit when they came back from the lockout with all the extra doubleheaders and being able to make sure crews could get to certain places," he said. "So we had to swap out a Boston series later in the year, so I only get one trip."
Conroy said that he won't be going to Milwaukee and thinks that Cleveland might not be on the itinerary for the summer season.
"I think we'll hit every other place," he said.