It is championship weekend in Division III college basketball.
Conference tournament champions and so-called, at-large teams will find out on Monday where, and if, they will get the opportunity to play for an NCAA championship.
Two schools with Berkshire County players are 40 minutes away from having their names placed in their respective 64-team tournament brackets.
Former Mount Everett three-sport standout Gwendolyn Carpenter and her Framingham State University teammates — a roster that includes Sheffield's Sarah Sullivan — will play for their second MASCAC title in as many seasons on Saturday afternoon. Sullivan played high school basketball at Williston Northampton after transferring from Monument Mountain.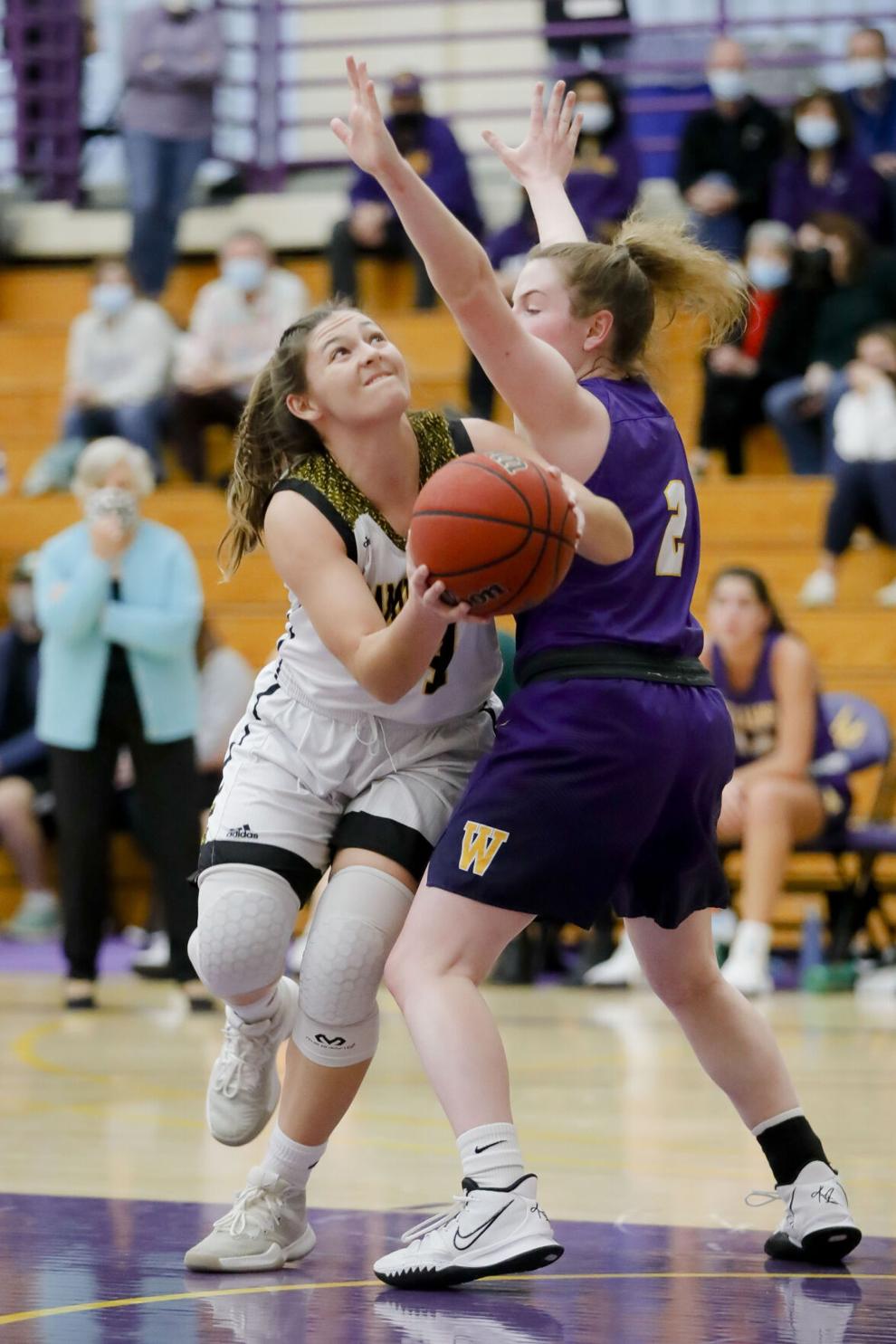 The Rams, who won the regular-season and conference tournament back in 2020, will have the chance to do the double once again if they can beat Bridgewater State in Saturday's 1 p.m. championship game in Framingham. There was no MASCAC season in 2020-21 due to the COVID-19 pandemic.
Framingham advanced as Carpenter had a career night for the top seeds in the MASCAC Tournament. She scored 22 points, had five rebounds and eight assists in Framingham's 81-73 win over fourth-seeded Worcester State in Thursday's semifinal. The 22 points were a career-high and the 13th time she scored in double figures this season. Carpenter shot 5 of 9 from the floor, was a perfect 4 for 4 from 3-point range, and was 8 for 12 from the foul line.
It was a rare night for Framingham, because the scorebook has five starters playing 40 minutes. Carpenter was one of three Rams to score 20 points, as Flannery O'Connor had 21 points and 16 rebounds, while Kathy Haidul had 20 points and 11 boards.
The game was tied 2-2 when Carpenter assisted on a 3-point shot by Camille Desrochers. That put Framingham ahead for keeps.
The Lancers from Worcester hung for a while and trailed 17-13 after one quarter. But Framingham used a 14-4 run to open the second quarter and never looked back. Framingham led by as many as 20 points in the game.
It's 13 straight wins for 21-3 Framingham, who now play No. 2 seed Bridgewater in the title game.
The Bears kept the MASCAC title game from being a Berkshire-on-Berkshire crime day by beating No. 3 Westfield State 84-71 on Thursday. Westfield has former Hoosac player Alie Mendel and former Pittsfield players Jordyn Lummus and Isabella Aitken on the roster.
Bridgewater had six players score in double figures Thursday night, led by Sydney Bradbury's 18 points and 10 rebounds.
The Bears used a 15-3 run late in the first quarter to take a lead, and led 49-25 at halftime.
Melissa Gray led Westfield with 14 points. Lummus had one point and three rebounds in 17 minutes. Mendel did not score in 15 minutes, but had three boards and four assists. Aitken played one minute.
Bridgewater has won 10 straight games and is 20-7.
This is an all-or-nothing game. MASCAC teams historically have not received at-large bids to the NCAA Tournament, so it's win and get in.
———
It is far more likely, almost expected that Pittsfield residents Isaac Percy and Mike Eurquhart will be playing in the NCAA men's tournament no matter what happens on Saturday.
Their UMass-Dartmouth team is ranked 24th in the most recent D3hoops.com national Top 25. That gives a snapshot of where they are nationally but has nothing to do with the NCAA Tournament. The important fact is that in Region II, the Corsairs are No. 2 behind WPI.
The top seeds in the Little East Conference Tournament, UMass-Dartmouth advanced to Saturday's championship game against third-seeded Keene State for the automatic berth in the tournament. Tip-off is set for 2 p.m.
In the quarterfinals, UMD beat eighth-seeded Southern Maine 81-75. In that game, Eurquhart had five points in 11 minutes, while Percy had three points in seven minutes.
The Corsairs beat No. 4 Plymouth State 98-86 in the semifinals. Percy had a solid game with eight points on 3-of-6 shooting. Eurquhart had no points and two boards in 10 minutes.
Keene beat sixth-seeded Rhode Island College 73-70, and then knocked off No. 2 Eastern Connecticut 79-56.
UMass-Dartmouth is playing in the Little East title game for the 17th time and the third consecutive year. It is also the fourth time UMD and Keene State have met in a championship game. UMass won in 2021 during a COVID-19 shortened season without an NCAA Tournament. Keene last won the conference tournament title in 2016.
The last time UMass-Dartmouth made it to the NCAA Tournament was the 2008-09 season, when the Corsairs beat Rhode Island College to win the conference tournament championship. At the NCAA's, UMD beat Baruch College and WPI in Worcester, before losing in the Round of 16 to DeSales.