The last time we put together a complete boys basketball preview, it ran Dec. 14, 2019, more than two years ago. I traveled Berkshire County with no regard for germs or viruses, talking to coaches and players in 11 different gyms to put it together. I even designed a graphic with silhouettes of two key players from each team. I know it's been a while, because of those 22 student-athletes I photographed, only Hoosac Valley's Shaun Kastner and Mount Everett's Ben Monteleone are on county rosters this winter.
Last winter's hodgepodge of games is a hard thing to draw from on this season's preview. Some teams played 20 games, but did so against just a handful of different opponents. Others managed just a game or two, while McCann Tech never took the floor.
As a quick recap, Hoosac Valley went 16-2, the top mark of the season. Wahconah played a full 20 games and finished 12-8. Winning percentage-wise, Monument Mountain (14-4), Drury (8-4) and Taconic (6-3) finished ahead of the Warriors. Lenox split four games over the season's final week to go 2-2. Pittsfield went 2-6, Mount Everett was 4-14, Lee 2-11 and Mount Greylock 2-17. That's the order we'll use here.
Four teams have different coaches entering the new season. Bob Thistle returns after taking last year off at Greylock, while Scott Sibley also returns to the sidelines at Lenox after stepping away following the 2017-18 season. The new coaches on the block are Mitch Scace, who steps into the head role with Pittsfield High, and Zach Kelley who takes over for Lee.
Also worth noting with the boys hoop coaches is Bill Robinson, whose first season back at Hoosac came amidst COVID last winter. Robinson was the Hurricanes coach previously until 2016.
In an effort to wrap my own head around the coming season, I went through my memories of the past two years and came up with a preseason All-Berkshire team that should give fans an idea about who to look for in The Eagle pages this winter. Obviously, there are going to be a lot of new faces coming for those postseason All-Berkshire spots, and The Eagle is excited to see what they can do, so let's get to it.
Hoosac Valley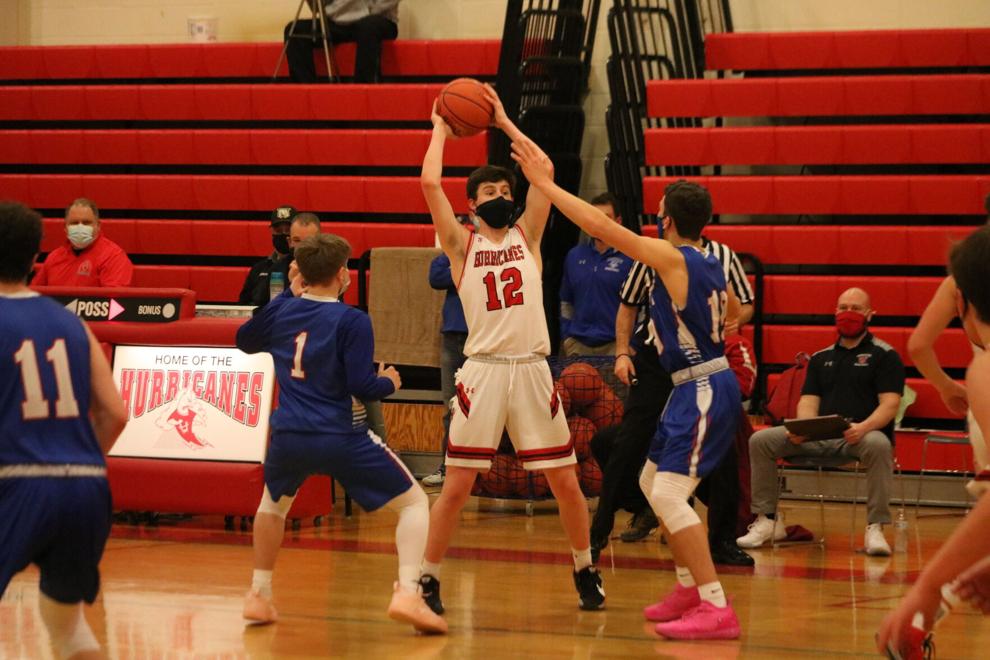 The Hurricanes had a better year than most last season, and appear to return a better crop than most as well. That includes the No. 2 returning scorer in the area in senior guard Carson Meczywor. Meczywor averaged 15.8 points over 18 games. He's a slasher with a strong handle and a nose for the net who made a living at the rim and the foul line last year. Meczywor has big-game potential and went over 20 points five times, but with who is coming up around him, less might be more in terms of his usage rate.
In addition to Shaun Kastner in the middle and fellow senior Caleb Harrington on the wing, the Hurricanes bring back burgeoning sophomores Frank Field and Joe McGovern. McGovern, a long-armed and confident general, looked to be handling the point quite a bit in preseason play, which moves Meczywor to a dangerous position off the ball. Then there is Field, who averaged 11 points a game as a freshman and looks to be the complete package. Coming off a long football season, Field is in tremendous shape. If he's added muscle to an already pure stroke and top-notch basketball IQ, he'll be turning a lot of heads in Western Mass. as one of the top players in the Bi-County East.
Hoosac did graduate starting big man Lucas Levesque, meaning Kastner will be looked to quite a bit more, particularly on the defensive interior. Also gone is veteran 3-and-D wing Logan Davis, who transferred. Newcomer Mikey White impressed during stretches of preseason play as an athletic guard who can slash with the ball or off it.
Monument Mountain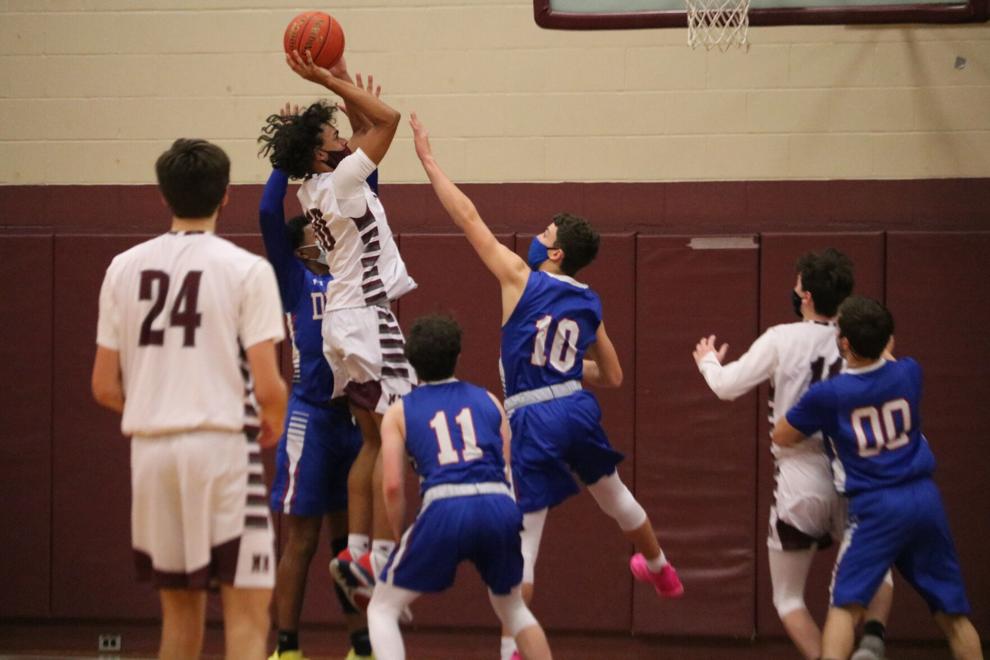 The Spartans return all but two players from last winter's successful run. The issue is, those two are pretty hefty holes to fill. Kieran Santos was the team's lone senior, while Berkshire School transfer Connor Hanavan was the team's top scorer and an electric 3-point shooter. That's nearly 20 points per game coach Randy Koldys' program will need to find, but Monument Mountain is constantly churning out quality ballers. This winter shouldn't be any different.
Monument will be led by senior captains Eddie Boyko and Caden Gidarakos, a pair of heady veterans with diverse skill sets. Boyko is one of the best athletes in the county, with a big, strong body, and as Koldys says, the attitude to go all out, all the time. Gidarakos is a multi-year starter at shooting guard who averaged a hair under 10 points per game and canned 29 3-points in 18 contests, but he's been lighting up the perimeter since he was a sophomore. Gidarakos leads a crew of strong outside shooters, including fellow senior Marco Buffoni (14 3s) and junior Kyle Wellenkamp (28 3s).
In the wake of now D-I commit Dion Brown's departure at the start of last season, the Spartans saw a handful players run with the new opportunities. Two of them were now senior Kenzel Chandler-Ellerbee and sophomore Khalil Carlson. Ellerbee flashed a few times last winter as a superior athlete who can fill lanes in transition and hold down any assignment on the defensive end. Carlson is a true game-changer with tremendous open-court speed and finishing ability. He averaged over 11 points and 10 rebounds a night as a freshman, and also led the team in blocked shots. Koldys said the team is working on getting him to face the basket more with the ball to create offense both for himself and teammates.
Defense is going to be the name of the game for Monument, though. As Koldys said, the team has had some next-level offensive players the past few years that allowed them to simply outscore teams on certain nights. He's looking for his guys to buy in defensively this year.
Drury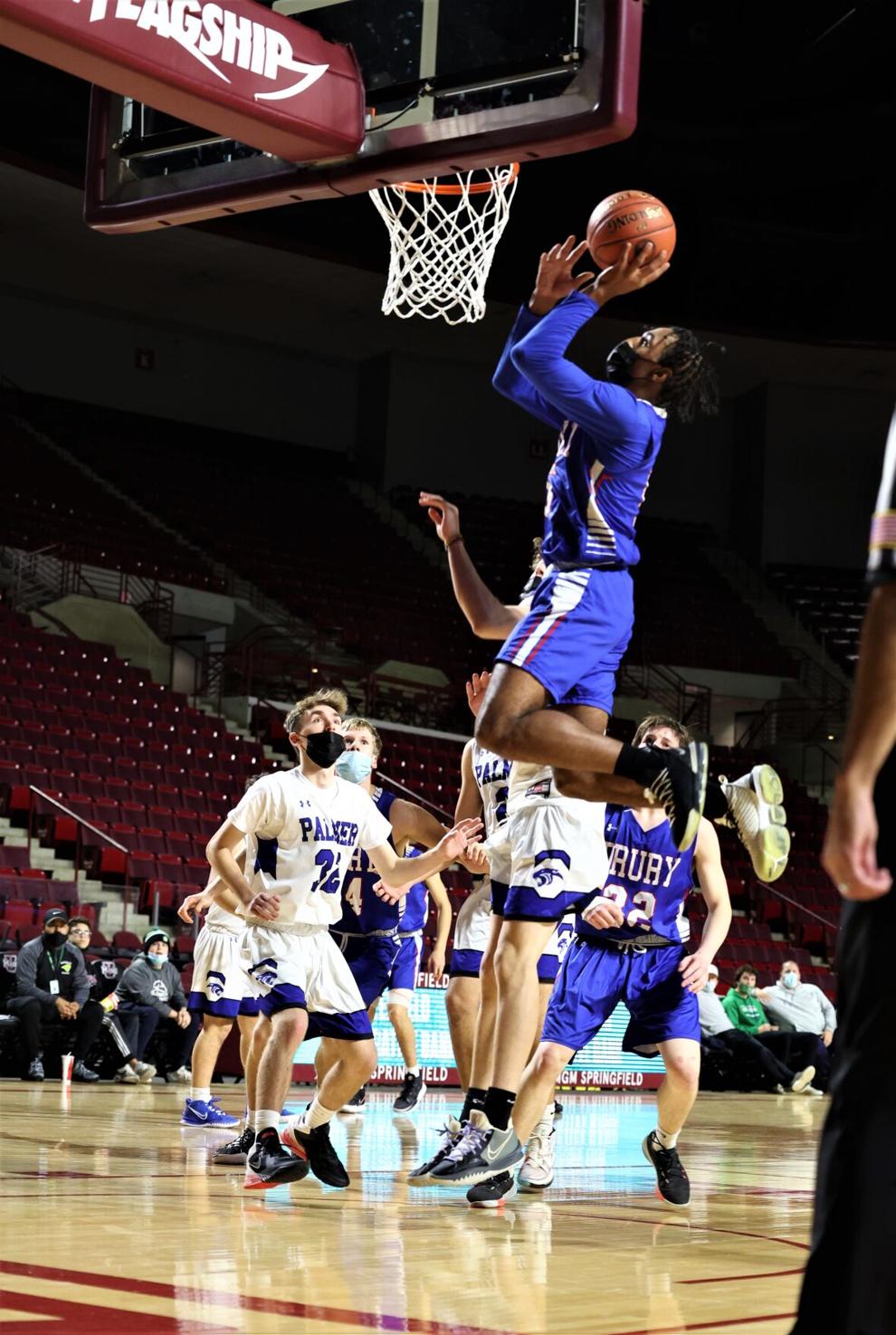 The Blue Devils were a bit hot-and-cold during the abbreviated campaign last winter, but there's a lot of continuity on the roster for coach Jack Racette. Drury won the 2019 Western Mass. Division IV title, a repeat championship for Racette's program.
In the title game two years ago, Drury scored 85 points, 70 of which came from seniors. The other 15, though, were the product of underclassmen Louis Guillotte and Tim Brazeau. Both Guillotte and Brazeau are back for their junior and senior seasons, respectively, and they've laid waste to opponents at both ends in the preseason. Members of a one-loss football team in the fall, they're in game shape from the get-go, and have the size and strength to bully opposing defenses. Guillotte averaged a hair under 13 points per game last year, and has a smooth handle that accompanies a bulldog mentality from the perimeter. Meanwhile, Brazeau was at 10.5 a night last winter, while also being a beast in the paint defensively.
Ben Moulton, another senior, played in that final but did not score. He did last winter though, 26 3-pointers and 148 points in 12 games. He's back as a long wing with a quality long-range game and improving penetration. Zachary Davignon can hit from outside, as can Hoosac transfer Logan Davis. Racette said Davis will add some toughness and quickness to the Blue Devils defense, and he won't be afraid to stick him on the opposition's top scorer. Davis can also motor in transition with speed to match Guillotte and point man Anthony Pettengill, another senior leader who can get hot from outside. Davis averaged 7.3 points per game with the Hurricanes last winter. Amont David is another steady veteran wing for a team poised to do damage in the Hampshire South.
Taconic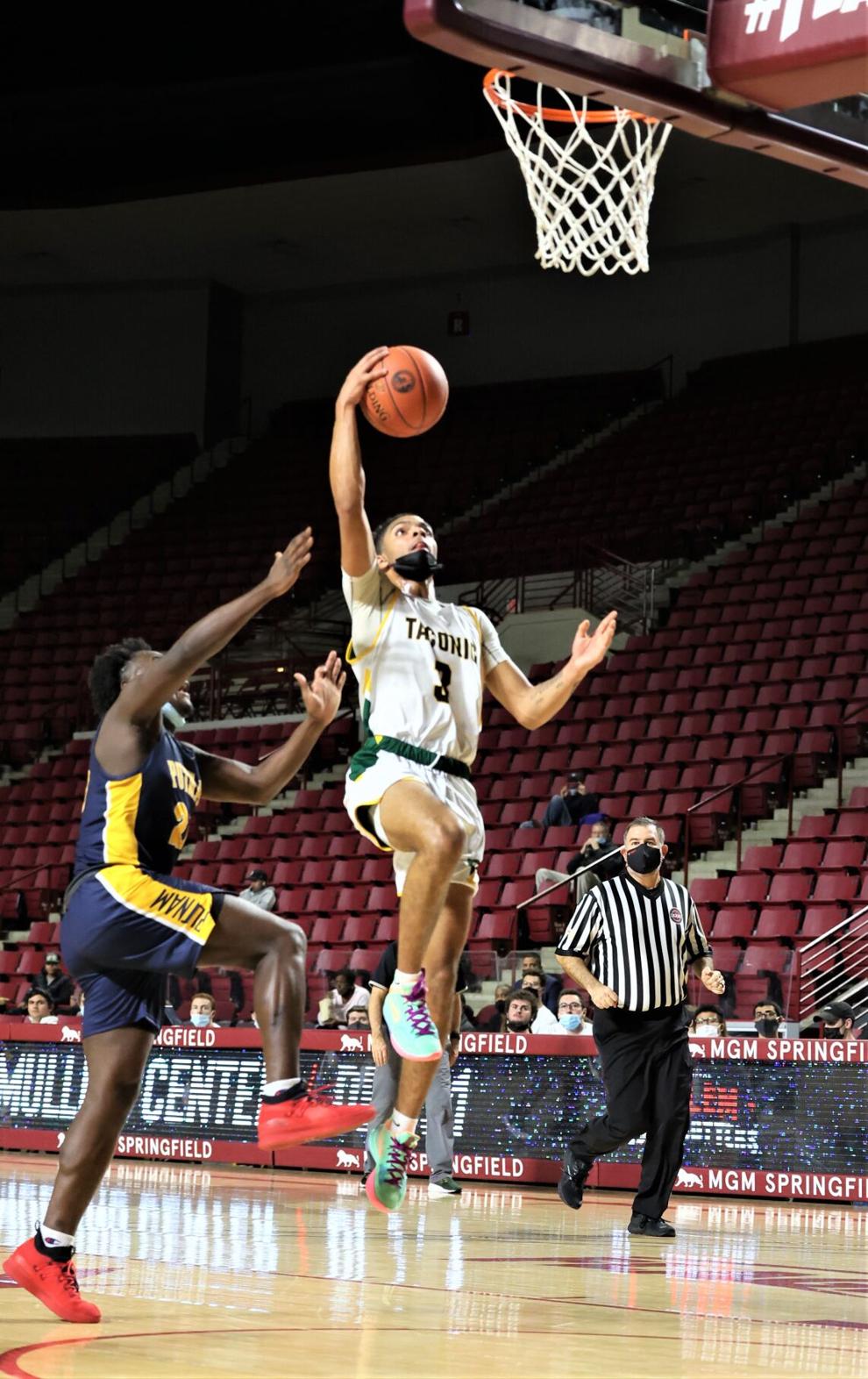 Head coach Bill Heaphy certainly scheduled his rebuilding year at the right time. After three consecutive sectional crowns and a state title, Taconic had a lot of holes to fill last winter. Even still, the Green and Gold won six of their nine games against Berkshire County foes. However, this winter, Taconic won't be facing the same slate. Heaphy's crew will battle rival Pittsfield twice and visit Wahconah, but will play its other 15 scheduled regular season games against exterior opponents. Taconic will play in the Suburban North this year, but looks ready to do so formidably after some preseason scrimmages.
Senior Sean Harrigan was the top scorer from Berkshire County last season with 17.8 points per game, and he's got the postseason mettle to run Heaphy's system after starting as a sophomore for the state champs. Harrigan is as dynamic a player as you'll find in Western Mass., and possibly beyond. He's got a strong handle, excellent mid-range game and the athleticism to get by or through any defenders he'll face at this level. He's unstoppable from 10-feet and in. Harrigan made eight 3s in nine games last season, but if he's added range to his jumper then opponents statewide will start to take notice. Taconic also returns steady seniors Sam Sherman and Frank Boua, who both played real reserve minutes on that 2019-20 team. Sherman is a competent outside shooting guard and a confident defender, who is also a Division I baseball commit. Boua might be the most physically imposing player in Western Mass., with the power to bully anyone in the paint and the vertical to put anyone on Taconic's schedule on a poster.
Taconic also returns Jayden McCartney, who flashed last winter as a scoring big with some creative finishes inside. Maimoudou Bamba similarly came on strong late last season offensively, and adds more size.
It's the newcomers that may push Heaphy's team over the top, though. In preseason, both Tayvon Sandifer and Makai Shepardson have impressed. Sandifer put on some serious size and strength over the last year or so, and once he gets some varsity experience and works on his finishing, will be a real force inside and out. Shepardson is going to fill the void left by transfer Davon Solomon as an athletic guard with a quick first step and a solid outside shot. He starred on the pitch this fall, and brings some of that creativity and speed to the hardwood now.
Wahconah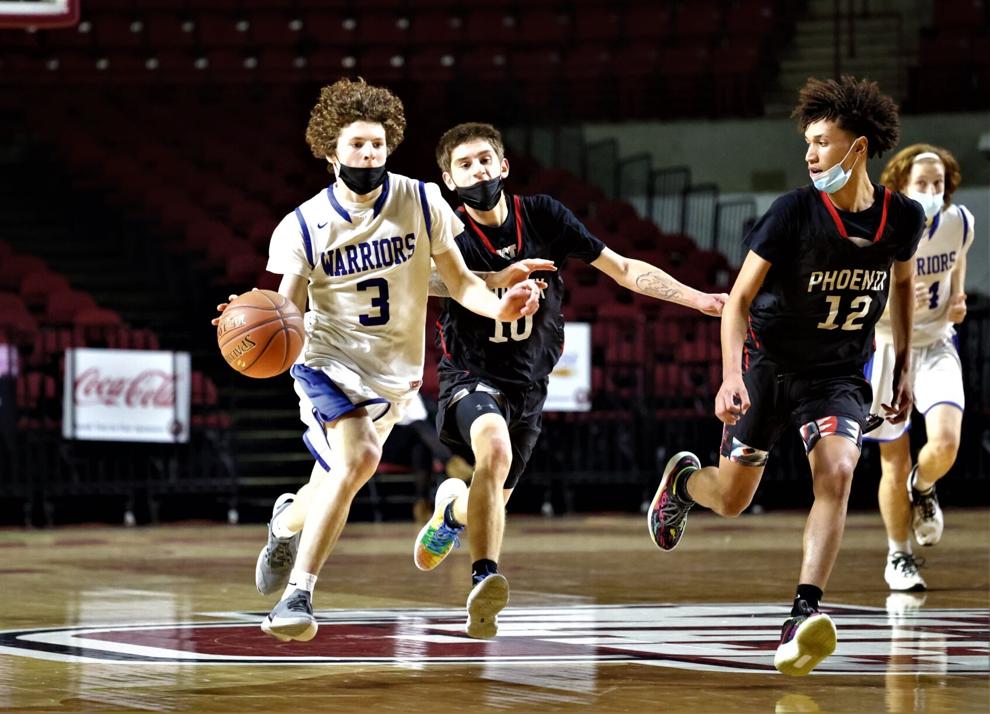 While a full slate of 20 games in 2020-21 figured to allow the Warriors to hit the ground running this winter, the football team provided a bit of an early obstacle. Half of coach Dustin Belcher's roster is shared with coach Gary Campbell for the fall season, and that season didn't come to a close until Dec. 1.
But, while those gridiron Warriors get their court legs under them in the early going, Wahconah has no shortage of talented basketball players to hold down the fort.
It'll start with junior guard Brody Calvert, who busted onto the scene last winter averaging 13.7 points per game. Among county returners, that's the No. 3 split. Calvert owns the best headfake in the Berkshires, and couples that with outrageous speed he's honed as an elite soccer attacker and the top long-jumper in the county.
The speed continues up and down Belcher's roster, and a large swath of those fast and long athletes have varsity experience from last year. Brady Payson, Lucas Pickard, Lucas Wildrick, Braedyn Melle, Luke DiCicco and the list seems to go on. Returning big man Ben Noyes is another key for Wahconah. Once he shakes off the hits he took at Gillette Stadium, Noyes is set to be one of the top interior players in the county. What he gives up in height, he makes up for with brute strength, solid footwork and a soft touch on the glass. At 8 points per game last season, he was the Warriors' second-leading scorer.
There are a couple of sophomore X factors who could push Wahconah to another level this winter.
The first is a champion golfer who can play like one of those football players in Pat McLaughlin. Another long wing, McLaughlin was forced to sit last season with an extended illness and knee injury. While he's sporting a knee brace, McLaughlin has looked smooth and like a legit scoring option opposite Calvert. He's got the speed and handle to run in transition with the rest of the team, but can also be relied upon more in the halfcourt to get his own shot.
The other potential game-changer is Jesse Chapman, who flashed periodically last winter, and looked electric in his preseason minutes.
Lenox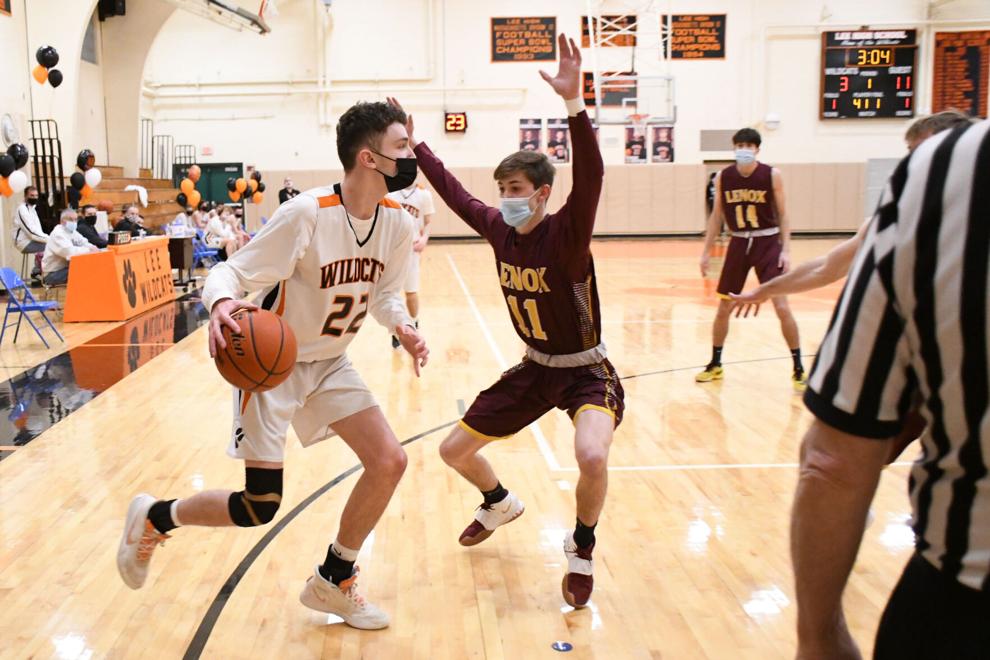 After spending some time on the JV sidelines during last year's short season, Scott Sibley slides up and back into his familiar role at the head of the Lenox varsity program. Sibley was head coach for the Millionaires for seven straight years before stepping away in 2018, so he's familiar with the school's athletes and said he shares a lot of philosophies with former coach Brian Cogswell.
That should allow for quick progression which is going to be important for a team that features a lot of new faces. After just a four-game, 15-day season last winter, Lenox graduated over 40 points per game in production. So, 2021-22 is going to be a work-in-progress to start, as Sibley finds out what he has in this reconstructed roster. One thing he can be sure of is veteran point guard Michael Ward, who returns for his senior season running the Millionaires show. He averaged nine points per game last season and ran the varsity point as a sophomore as well for a team that reached overtime of the Western Mass. semifinals. Ward is a long-armed, high-motor guard with a lightning-quick first step and real nice touch around the rim. He flashed a bit of an outside shot last year as well, and Sibley said his lone senior will be a big usage guy for Lenox to lean on.
The other scorer they'll look to appears to be Michael Butler, who knocked in five 3-pointers in the opener this weekend and scored 21 points.
The rest of the Millionaires are younger and with minimal varsity run. Brandon Armstrong and Emmett Shove were on the roster last season, but with only four games, minutes weren't plentiful to go around. Those three, along with Andy McCormack and Cliff Flynn are, however, good athletes who have stood out in other sports. That's where Sibley said his team will make its bones, going nine or 10 deep with interchangeable parts. He said it has taken some time for his guys to get their shots back with pretty much two years since real basketball was played on High Street, but they're settling in and he's excited to get back to work in the gym with them.
Pittsfield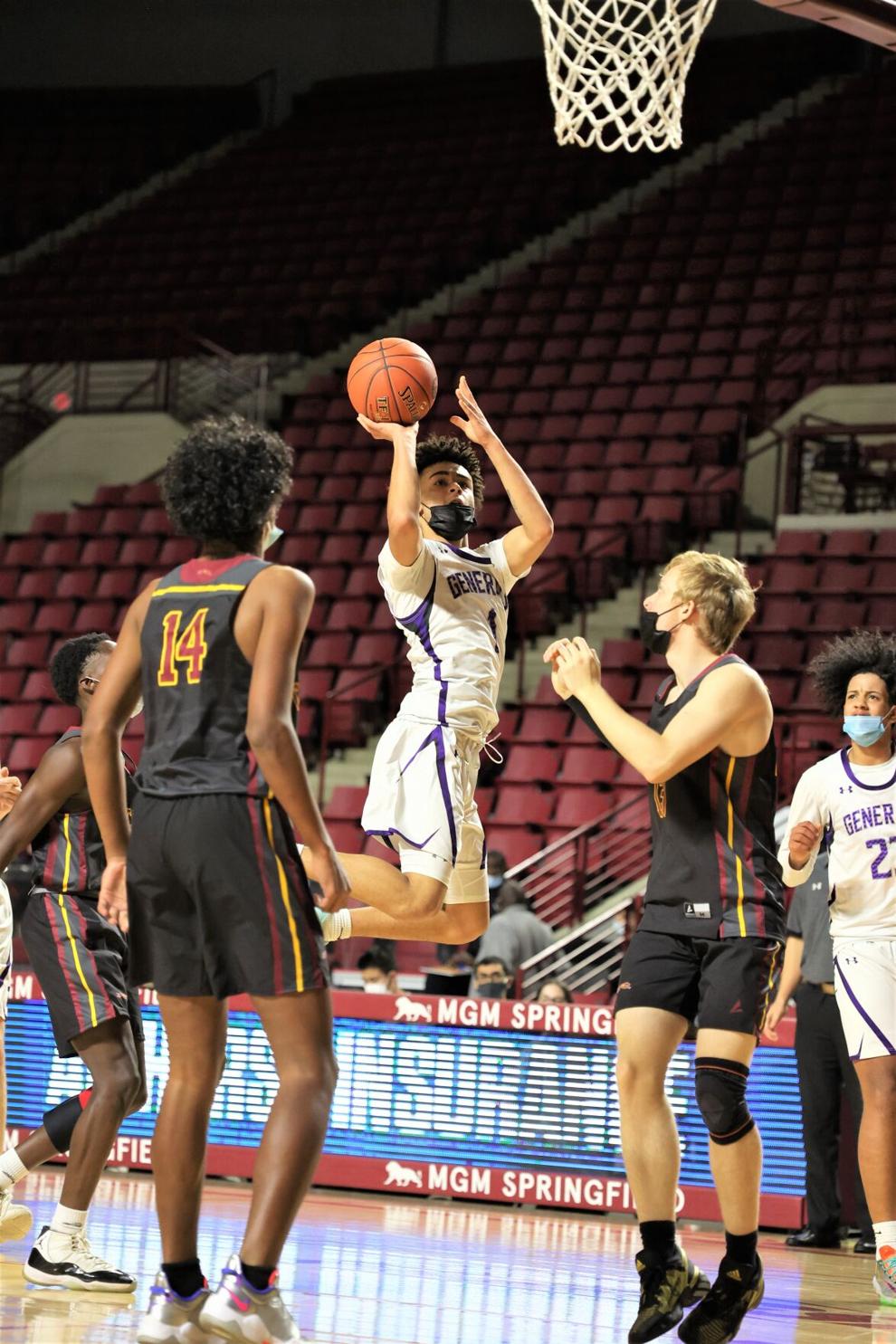 For Pittsfield High it looks to be all about the newcomers, from the top-down. The Generals saw double-digit seniors leave to graduation after last winter, including multi-year standout Sincere Moorer who averaged over 17 points per game. Also gone is head coach Brandon Mauer, who stepped aside over the offseason, clearing the way for former assistant Mitch Scace to move up the bench to the front seat.
Scace will have some varsity experience to lean on on the court, with senior captain Toby Gaulden-Wheeler raring to go after averaging over nine points per game last season. Wheeler is in his third year with significant varsity minutes, and he's got the veteran savvy to prove it. He's an athletic wing on the defensive end, and could be good for multiple 3-pointers a night this year. PHS will also benefit from Davon Solomon transferring in from Taconic, where he averaged just under eight points per game as a junior as a slashing off-guard with tremendous motor.
While varsity minutes were hard to come by last year, junior Carter Mungin does have some high-level hoop experience, and he looks ready to take on the world this winter in the paint. At 6-foot-6, Mungin brings a big, strong frame to the floor, with a pretty solid handle and some nifty post moves that were on display during preseason. PHS will have a lot of size with seniors Kenny Jackson and Chase Racine also clocking in well north of 6 feet and with the physicality to go with it. Offensively, senior Carmello Southard returns as the team's top 3-point shooter from a year ago with 13 makes in eight games.
Junior Keanu Arce-Jackson is a pure athlete coming off a strong football season, and could be a problem for defenses in the Suburban Leagues if and when he gets hot. Also keep an eye on sparkplug guard Dasean Brown, who lit up the scrimmages at Wahconah last weekend in transition and behind the arc.
Scace said he wants his team to bring energy and enthusiasm night in and and night out. The Generals have the horses to make a lot of noise this winter, so if the buy-in is there with a new-look staff and lineup, the Suburban North will take notice quickly.
Mount Everett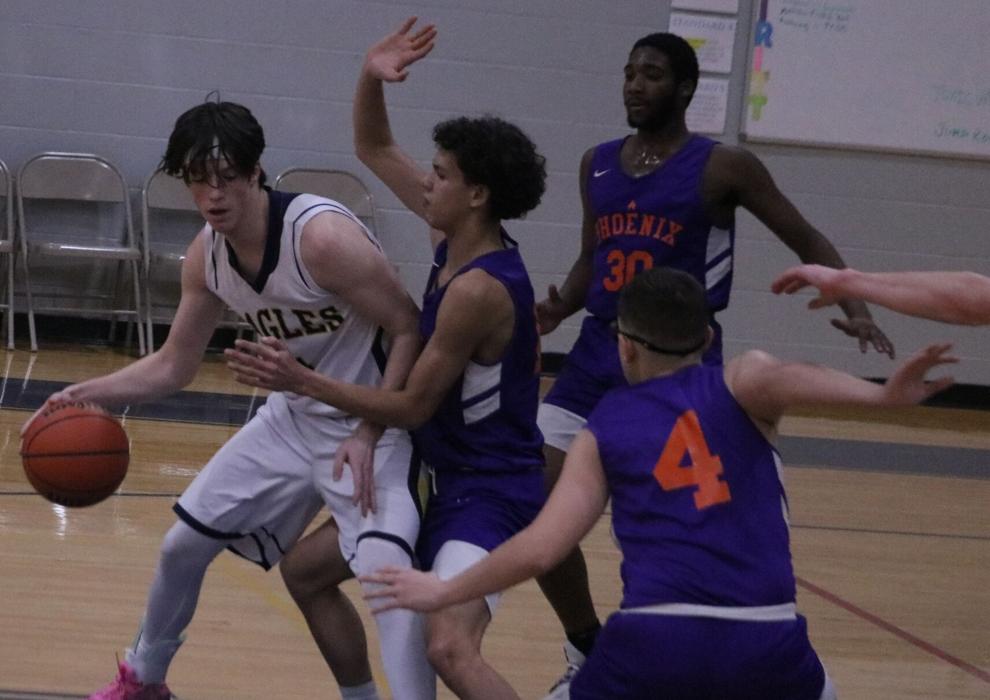 If continuity means anything, look out for the Mount Everett boys this winter.
The Eagles graduated two playmakers from last year, but return a crop of three-and four-year players looking to make some noise.
The senior pick-and-roll battery of point guard Ben Monteleone and longtime center Justin Foster anchor the squad, but classmates Reece Mullen and Anthony Rahilly bring some extra physicality and scoring punch to the lineup.
Monteleone has a veteran handle and solid trigger from deep, with the ability to pop a big game here and there. Foster has legitimate height and has been working against Berkshire bigs since he was a freshman, and Mullen, a football star in the fall, makes the paint a risky proposition for opposing penetrators. Juniors Jordi and Jason Peck, along with freshman Matt Lowe are going to give coach Jowe Warren some added athleticism.
In order to score with some of the stronger offenses in Western Mass., though, it's going to take a breakout season from sophomore Michael Ullrich. Ullrich was an eighth grader the last time there was a full basketball season, and all he did was knock in 19 3-pointers and score 145 points in 19 games. He's added a few inches to his frame and looked strong and swift in preseason play. Of course, then he backed it up with a 26-point eruption Friday night in the home opener. If Ullrich develops into an All-Western Mass. kind of wing, the Eagles will compete for the top of the Tri-County Leagues.
Lee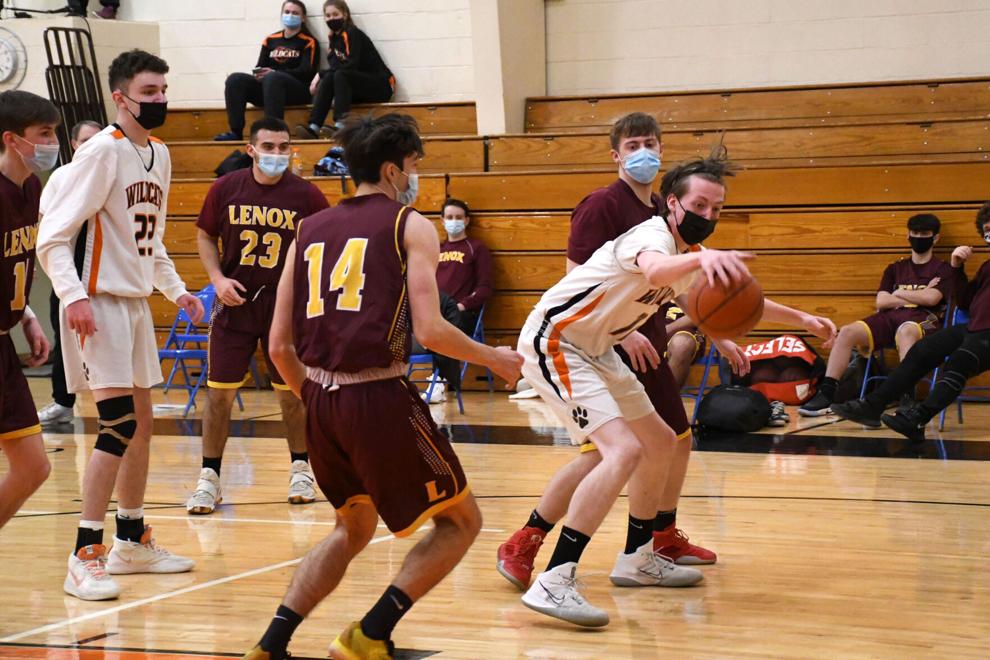 You can pretty much wipe clear everything you know about the Wildcats of last year. That team went 2-11 in the abbreviated season and then graduated top scorer Evan Heath, veteran big man Cam Redstone and a handful of others. Also gone is former head coach Eric Cardinal.
Lee is under new management this winter, and at the top is new coach Zach Kelley. Kelley is a 2012 Lee graduate who played some college ball after matriculating from the program he now heads up. He's got a couple other guys on his staff with collegiate experience, and says he's looking to bring the Wildcats into the analytical era. Kelley has been involved in basketball his whole life and spent some time on Cardinal's staff, but said things are going to change this year.
The younger coaching staff has set out some goals for Lee to be extremely well-conditioned, while also focused on the fundamentals and remaining disciplined enough to use them in pressure situations.
As for the players on the court, Lee will roster eight seniors, along with some talented youth coming up through the system. One of those seniors is point guard Tim Besaw, who was the No. 2 scorer on the Wildcats last year with over nine points per game. The veteran came on strong late last winter and dumped in 15 3-pointers over 13 games. With Heath gone, the ball should find Besaw quite a bit more and he's got the skillset to make the most of those opportunities.
Senior big man Evan Trombley should fill in the middle with big minutes as the player with the most varsity experience, where he'll be flanked by classmate Mason Mihlek, who popped a couple big games in 2020-21. The other seniors are all athletes who excelled in other sports: Josh Perrier, Hayden Siok, Alejandro Smith, Dylan Ely and Cam Tyer. Matt O'Brien was the top scorer Friday night, and he leads a junior class with some experience after Ben Cooper saw varsity minutes last year. Sophomore Tyler Bartini is coming off a strong football season and figures to provide Kelley with additional athleticism and some outside shooting.
Kelley sees a team that has a lot of interchangeable pieces that should be strong defensively right away. If that can sustain them through the early weeks, the Wildcats offense will start to shake out as individuals step up into new roles.
Mount Greylock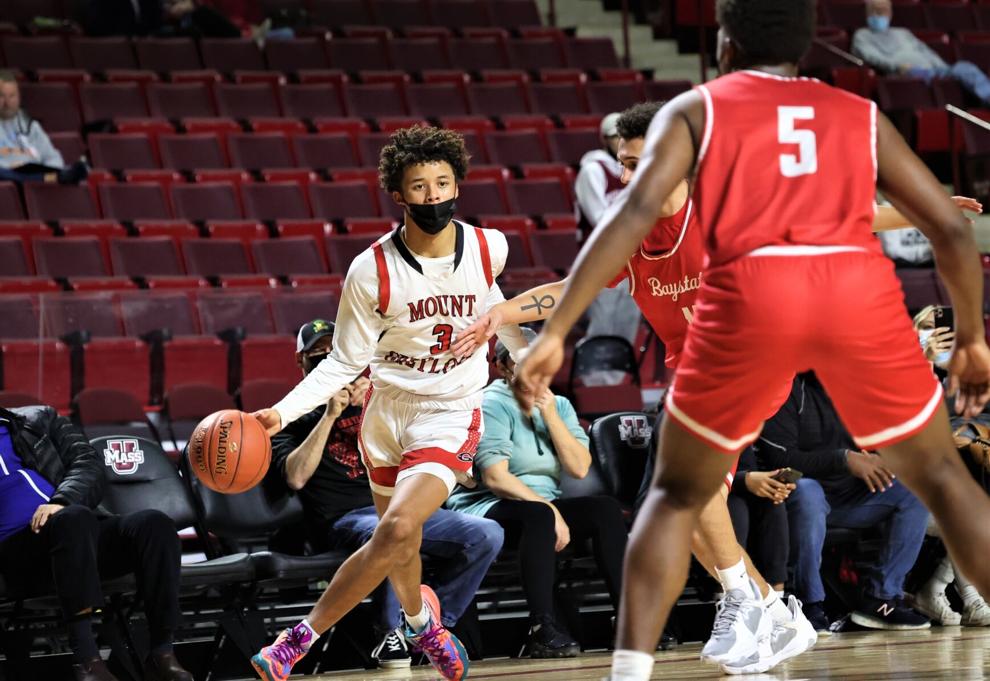 A young Mounties team under an interim coach only won two of its 18 games last season, but just the sheer fact that they played pretty much a full season should pay dividends this winter. Couple that with the return of head coach Bob Thistle, who spent last season away from the team but is back for his 10th year at the helm, and Mount Greylock could be a dangerous crew.
Greylock tested its mettle early at the Wahconah Hoop Jam and Bucky Bullet Jamboree, and the most noticeable thing on the floor was the size. The Mounties can put out some big interiors that should muck things up. There is skill with the size as well, with junior Seamus Barnes a capable post scorer with an improving mid-range jumper. Judge Martin and Thomas Martin provide added depth in the paint, while freshman Jackson Powell flashed some serious game as a rim-running wing last winter, with the potential to be a big-time inside-outside scorer. He and Elias Robinson are part of a promising freshmen class that are coming in in tip-top shape after a strong fall on the football field. Adam Sandifer and Jackson Shelsy are two more long-armed defenders. All that length will pair well with Thistle's returning deep threats in juniors Max McAlister and Chase Doyle. McAlister is a strong ball-handler at the point, while Doyle has good size for a wing and one of the quickest releases in the county. The 2020-21 Mounties weren't afraid to run and gun, and those two combined to knock down 59 3-pointers. Graduated senior Pablo Santos had 37 himself, but that just means more opportunities for a group that Thistle calls "very hungry, with a strong work ethic."
As for the coach himself, Thistle is looking forward to the day-in and day-out work that will come with crafting this growing unit. He wants the Mounties to take care of the ball offensively and completely cut out any opportunities for second-chance baskets at the other end.
McCann Tech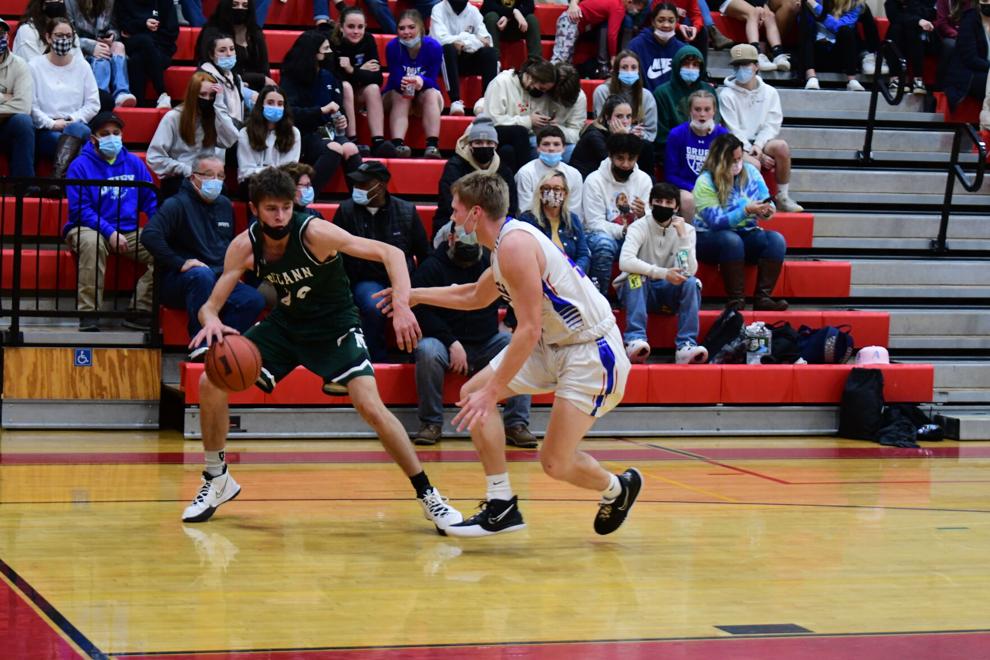 The Hornets are the toughest team to predict this season. McCann Tech opted not to compete in any sports last winter, meaning head coach Chris Bullett has almost an entirely new roster to try and mold into a competitive bunch in the Tri-County North.
The Hornets return one player with significant varsity experience, and as Owen Gagne goes, it could be a lot worse. Gagne was a sophomore the last time McCann suited up and showed a budding high-post game in sporadic minutes for a team that won nine games. He's shed that underclassmen body over the past two years and now looks more like a workhorse that Bullett can try and build around on the fly. Gagne is one of five seniors on the roster, and not the only one who has seen a varsity court. Cole Boisvert was a JV call-up two years ago, and is one of the more pure basketball players at McCann. Junior Colby Marko also saw some minutes for the 2019-20 team, and had a 10-point game in a win over Pathfinder.
Two other seniors, Jason Knapp and Landon Champney, a football and baseball standout, respectively, will give Bullett some toughness and athleticism, but the offense is going to be led by some new faces.
At the Franklin Tech Tip-Off tournament, the Hornets were competitive in a pair of tight losses. Sophomores Jacob Howland and Walter Mazza were the consistent scorers. Howland lit up the opener with five 3-pointers, while Mazza posted six points in each game.