PITTSFIELD— After weeks of anticipation following a rain postponement, the Berkshire County Umpires Association hosted its annual softball All-Star Game Monday night at Doyle Complex. Team Annand, coached by Monument Mountain's Scott Annand, defeated Team Belcher 5-3. Team Belcher was coached by Wahconah's Dustin Belcher. Team Annand got off to a strong start, led by Hoosac Valley's Madi Puppolo as she struck out two batters and hit a lead-off home run in the first inning. Puppolo was excellent on the mound as she pitched five scoreless innings, striking out eight and scattering three hits.
"I just came here with a leave-it-all-out-there-and-have-fun-today mentality, and I knew it was going to be my last time representing my high school, so I figured I better go out proud," Puppolo said. The Berkshire County Umpires Association handed out sportsmanship awards for each division before the game. Puppolo was honored as the North recipient. Drury left fielder Caroline Cellana was the South recipient. "It feels pretty cool because I just go out there and try to rep it proud and have fun, so I can enjoy my time while I have it,'' Puppolo said. "I'm so thankful for my teammates, my coaches, and the umpires that I've been playing with since I was eight years old, and I'm so thankful to receive this award," Cellana said. Mount Greylock's Kami Sweet started the game for Team Belcher and pitched three innings. She finished with five earned runs on seven hits and struck out three. The Team Annand offense came alive in the bottom of the second, scoring four runs. Mount Everett's Emma Goewey hit a single that plated Pittsfield's Lexi Sondrini. Pittsfield's Mia Alfonso capped off the inning with a three-run home run that brought around Monument Mountain's Elee Hull and Goewey. "I was swinging for base hits and I just saw it and made good contact, " Alfonso said.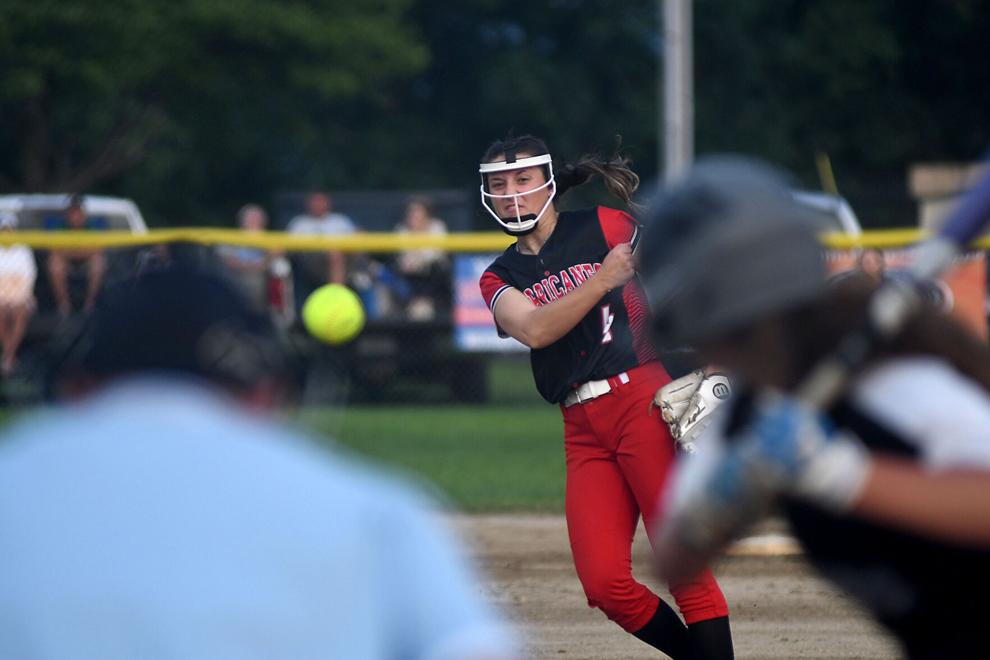 Sondrini added a hit, and Hoosac Valley's Rylie Bishop had two hits for Team Annand. Lee's Katelyn Clark pitched two innings and gave up six hits and three earned runs. She also had two strikeouts. Team Belcher fought back in the third inning as Wahconah's Kaylee O'Bryan hit a double that plated Lee's Kylie Joyce. Lee's Kamryn Renata then hit a single that plated Mount Greylock's Brodi Rosier. Team Belcher added one run in the fourth as Wahconah's Morgan Marauszwski hit a triple that scored Mount Greylock's Jordyn Codding. O'Bryan pitched three scoreless innings with two strikeouts and one hit. Codding finished with two hits and Drury's Brooke Bishop added a hit for Team Belcher.