Twenty-one of the best high school golfers in Berkshire County will compete Sunday in the annual Berkshire Classic.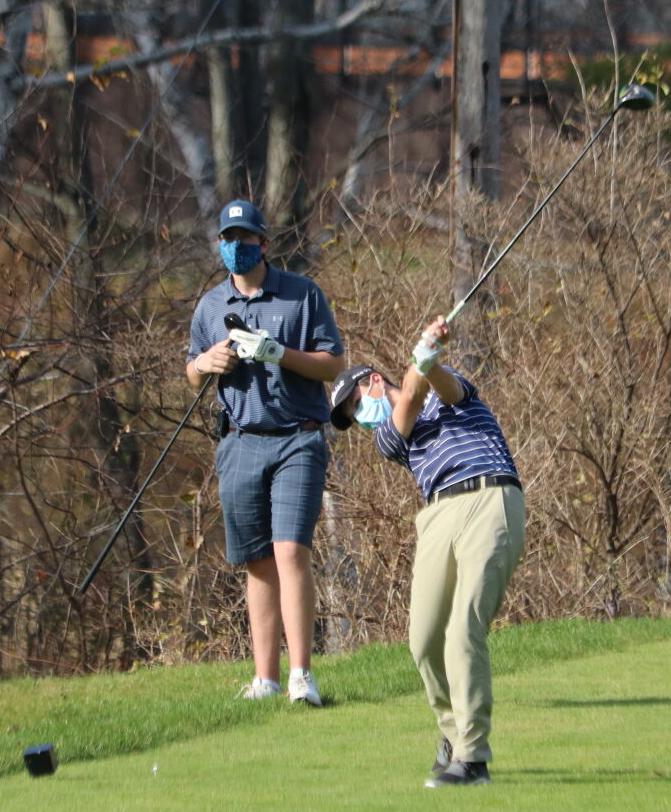 The tournament, traditionally held at Stockbridge Golf Club, is being played this year at Berkshire Hills Country Club in Pittsfield. It's the second time in three Classics that it will be contested away from Stockbridge. In 2018, the tournament was held at the Country Club of Pittsfield. Like in 2018, the tournament is being moved because of wet conditions at Stockbridge. The 2020 event was not played at all due to the pandemic.
The first group, made up of Taconic's Nate Murphy, Lenox's Max DiGrigoli and Wahconah's Pat McLaughlin, will tee off from the first hole of the 18-hole tournament at 1 p.m. The high school athletes will take to the course after the Berkshire Hills Two-Person Scramble tournament is completed.
When the event was last contested, back in 2019, McLaughlin and Hoosac Valley's Corben Craig were tied after shooting 81 on the challenging Stockbridge course. Craig beat McLaughlin in a one-hole playoff to claim the Classic title.
McLaughlin is the top finisher from 2019 who is back in the 2021 Classic. He is one of six golfers who competed in 2019.
DiGrigoli finished two strokes behind Craig and McLaughlin at 83 and was tied for fifth. The other returning golfers are Murphy, who shot 94, Lenox's Max Shepardson, who shot 90, along with two Mount Greylock golfers. Alex Axt shot 93, while Owen Petropulos shot 101.
While McLaughlin was runner-up in 2019, Lenox's DiGrigoli has been knocking on the door for a couple of years. DiGrigoli finished tied for fifth in both 2019 and back in 2018. Lenox's Cliff Flynn, who is playing Sunday, finished tied for seventh back in 2018.
While there will be a week's worth of high school matches next week, the Classic is a good tune-up for the Western Massachusetts tournaments, which are also 18 holes.
The Western Mass. Division II tournament will be held at Berkshire Hills on Monday, Oct. 18, with a 10 a.m. start. The Division III tournament will be held the next day, with a 9 a.m., start at Greenfield Country Club.
———
Berkshire Classic groupings
1. Nate Murphy, Taconic; Max DiGrigoli, Lenox; Pat McLaughlin, Wahconah.
2. Ben Haddad, Lenox, Owen Petropulos, Mount Greylock; Tim Kaley, Wahconah.
3. Brady Breitmaier, Wahconah; Alex Axt, Mount Greylock; Max Shepardson, Lenox.
4. Cayden Conry, Mount Greylock; Devan Patel, Lenox; Kevin Esko, Wahconah.
5. Cliff Flynn, Lenox; Cameron Turner, Mount Greylock; Sam McLaughlin, Wahconah.
6. Thomas Art, Mount Greylock, Noah Kirby, Lenox; Ian Cappiello, Hoosac Valley.
7. Dan Dingman, Mount Greylock; Nick Salinetti, Wahconah; Gregory Kay, Monument Mountain.