In the days leading up to the start of the college baseball season, Pittsfield's Drew DeMartino was one of many University of Hartford players ready to go.
"I'm just excited for it," DeMartino said.
DeMartino, a senior second baseman at Hartford, is playing regularly for a team that opened its season 3-1, by taking three of four games last weekend with America East Conference rival Binghamton. DeMartino was 2 for 11 with two runs scored and three runs batted in. He has walked four times and only struck out once.
The former Taconic High School product is one of three Berkshire County baseball players playing for head coach Justin Blood's Hawks. Joe Woronick, who played at Wahconah, is a sophomore catcher, while freshman pitcher Ryan LaPierre played at Pittsfield High School.
Through last weekend, Woronick had yet to get an at-bat for Hartford. LaPierre, a right-handed pitcher, did get in. He pitched 1 2/3 innings in the nightcap of the first doubleheader, a game Hartford lost 11-7. LaPierre gave up two runs on two hits, did not walk anyone and struck out two.
"I love it. It's awesome," DeMartino said of having old rivals on his roster. It's a roster that also includes Western Mass. rivals like Nick Dombkowski of West Springfield, Nathan Florence of Minnechaug, Devin Kellogg of Northampton and Dan Burnett of Southwick.
"We're teammates now," he said of Woronick and LaPierre. "They're cool guys. It's cool to have some guys from the same area on the team. I went from knowing nobody other than one kid, to having a couple of kids from the hometown."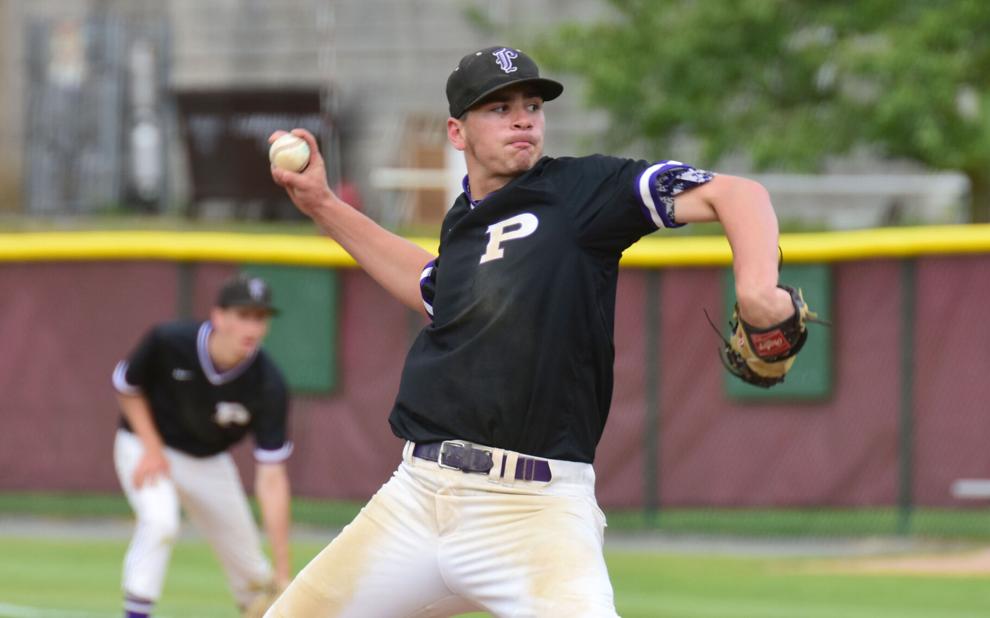 LaPierre said he's really enjoying the idea of having two other Berkshire County guys on the roster.
"It's really cool to just come together and be on the same team," said the freshman hurler. "Growing up, there's always this Taconic vs. PHS or PHS vs. Wahconah. It's cool to work with them to see how they go about doing their business."
LaPierre said it's been quite a transition from PHS to UHartford, but one he is navigating. The right hander was then asked if practices had begun to slow down.
"I've definitely acclimated more," he said. "In the fall, it was a lot to juggle school with baseball. There's a lot of academic advisors who help, so I've acclimated to it, and it has been easier this semester."
Results aside from that one loss, just getting back on the field made last Saturday a big day for him.
"I hadn't played a competitive game since last summer, so it was going to be really good to get back out on the field with my teammates," LaPierre said before last weekend's games.
How concerned was the freshman pitcher that there might not have been another season?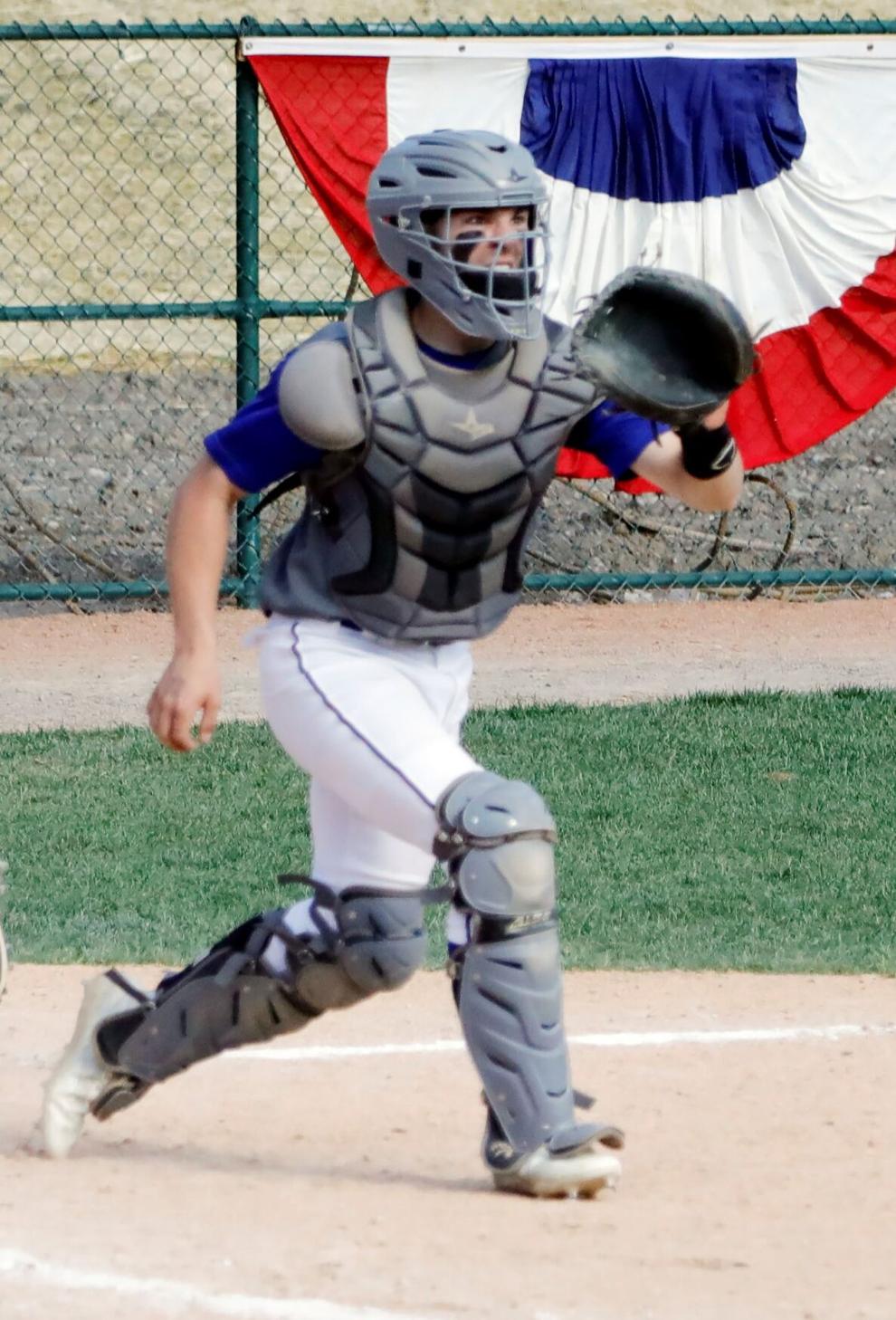 "I knew they were going to do everything that they could to ensure that we would have a season," he said. "There was some doubt going in that it would be different, and it still is different. We're still playing."
Woronick got through fall practice as a freshman at Hartford back in 2019, but was with DeMartino when the 2020 season was wiped by the pandemic. The former Wahconah Warriors catcher is still waiting for his first collegiate at-bat.
"We were all down. We weren't sure when we'd be able to play baseball again," Woronick said. "It's definitely good to get out there again and finally play some games."
Like most schools in the northeast that are playing baseball, Hartford is only playing within America East. That meant the Hawks would not have a trip like the one it had in 2019, where they played at California-Santa Barbara and Abilene Christian, before returning to New England.
"It's definitely a downer not to be able to go to Florida," he said. "As long as we're playing games, we're happy. We just want to get out on the field."
Hartford players are tested two times a week, and are masked up during practice. Players don't have to wear masks on the field, but do in the dugout.
Stony Brook is the preseason favorite in America East, according to the preseason coaches poll. Hartford and Binghamton were tied for second. Stony Brook had six of eight first-place votes, while Hartford and Binghamton had one first-place vote each. Stony Brook had 46 points to 41 each for Hartford and Binghamton.
America East is playing divisional baseball this year. Hartford, UMass Lowell, and UAlbany currently lead Division A with identical 3-1 records. Maine is the fourth team in the division, and the Black Bears are waiting to play their first game.
Division B has Stony Brook, UMBC, Binghamton and America East newcomer NJIT.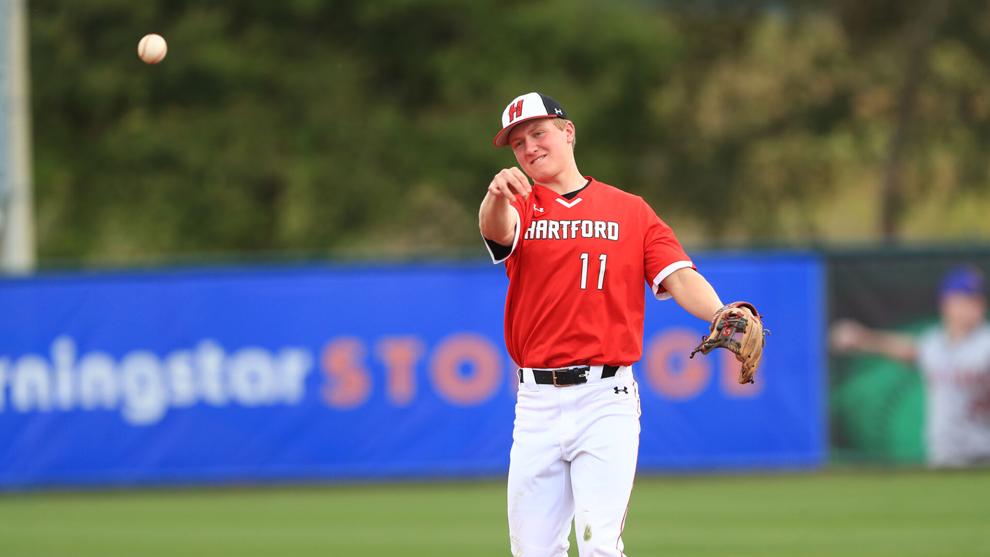 The top four teams will qualify for the America East Baseball Championship which is scheduled to be held by the highest seed May 27-30. The champion earns the league's automatic bid to the NCAA Championship.
"We have some good arms, and hopefully it can be a good year for us," DeMartino said. "I'd like to think we have very good weekend arms. We have great pitching in general. We have some guys who can step up at the plate.
"In general, it could be a good year, but it's just a matter of how we click as a team and how we play."