GREAT BARRINGTON — Had the Allied Senior Golf Championship been held on its original day, Bob Linn would not have been there.
When rain pushed the tournament back from July 12 to Wednesday, not only did Linn make it to Wyantenuck Country Club, but he won the event.
Linn birdied the final two holes of his round to shoot a 1-over-par 70, beating Andy Congdon and Curtis Foehl by one shot. Bill Yurko was two strokes behind the new champion, while Kurt Bartzsch of the home club shot 73 to round out the top five.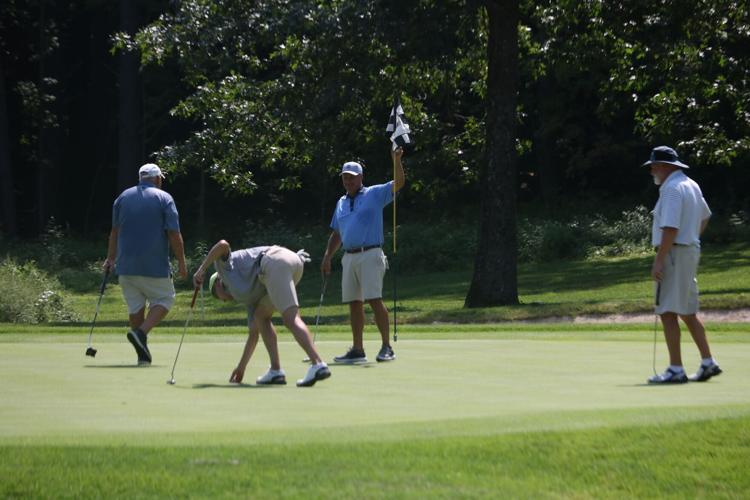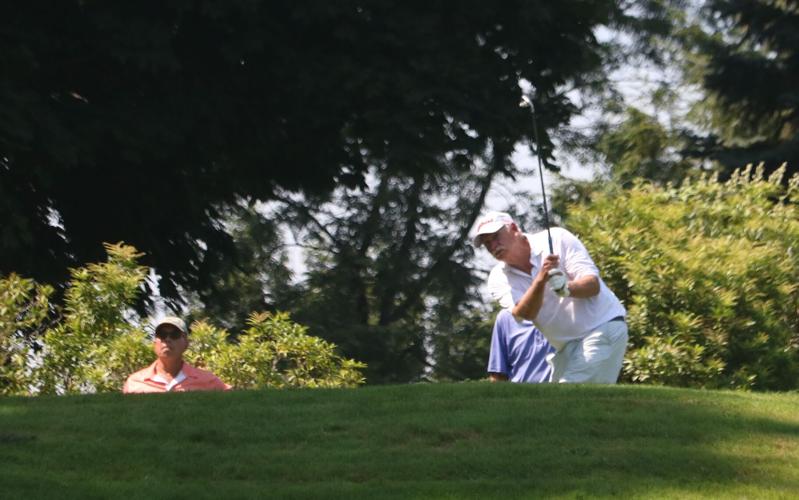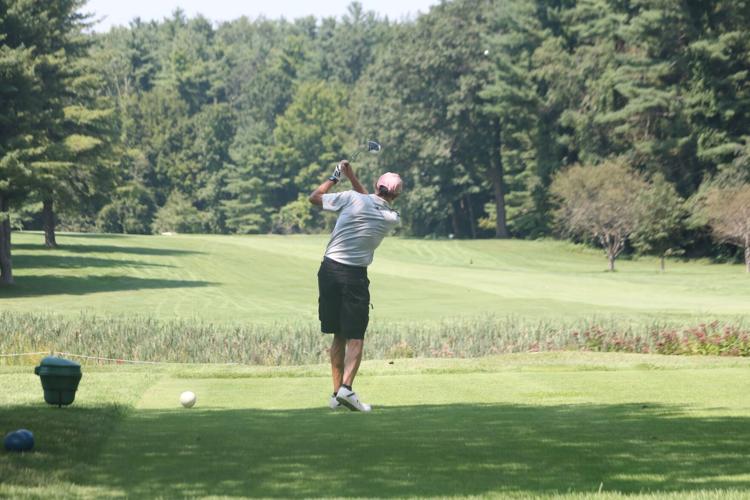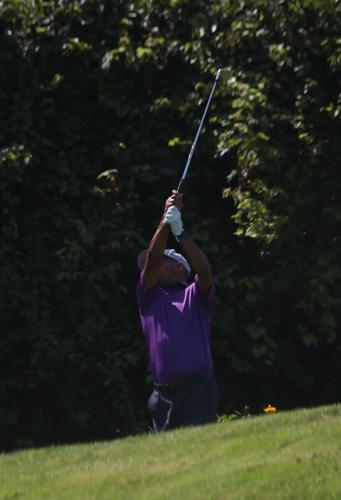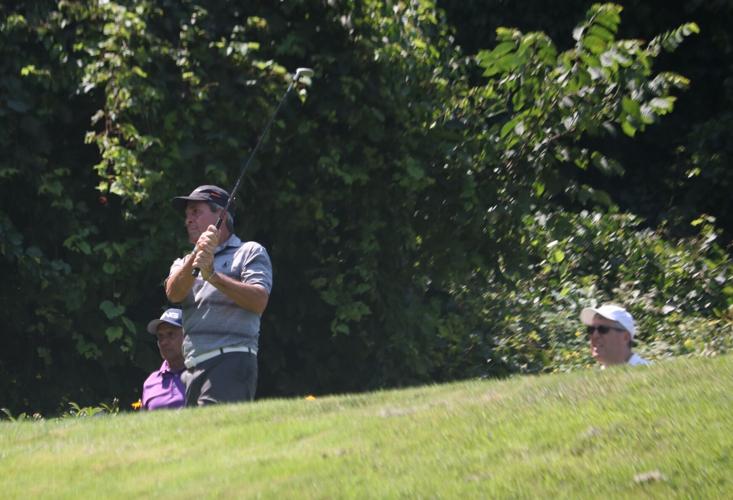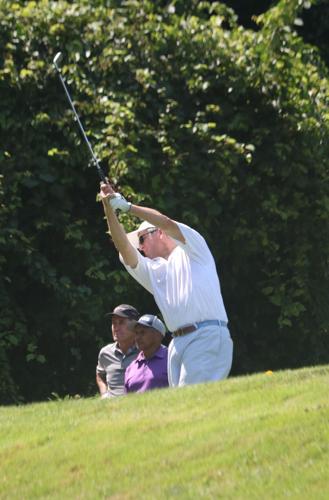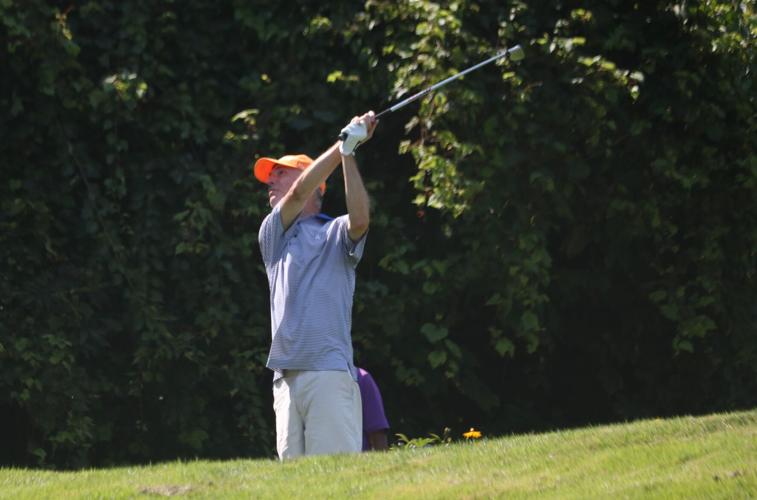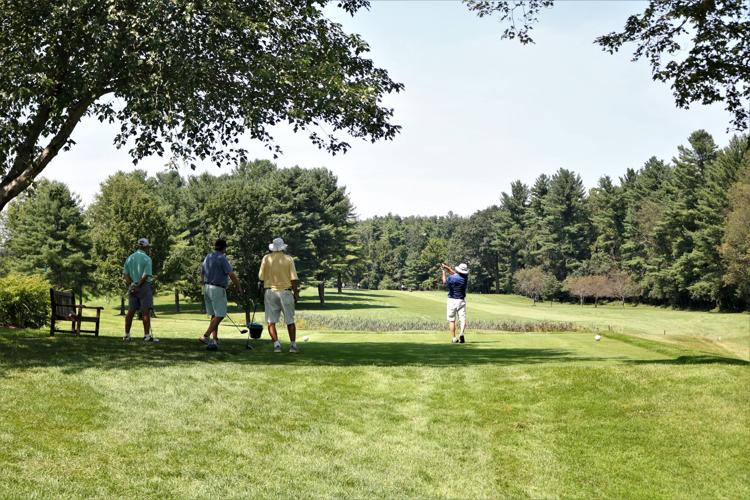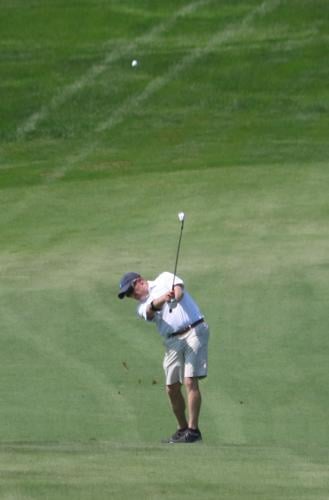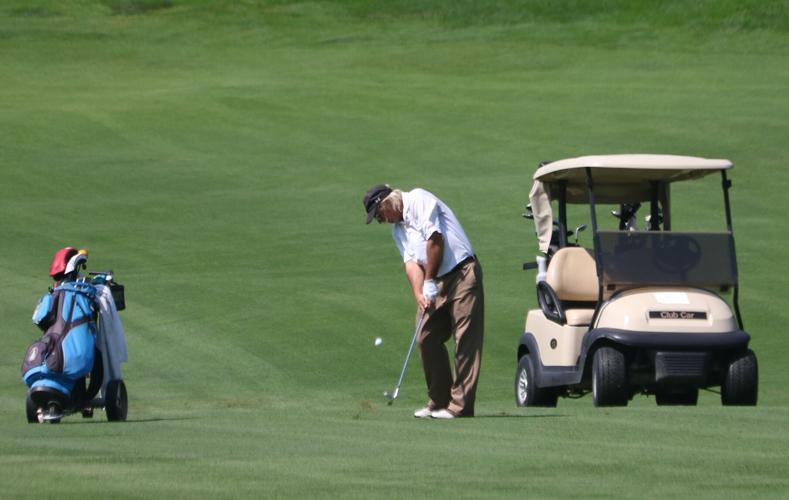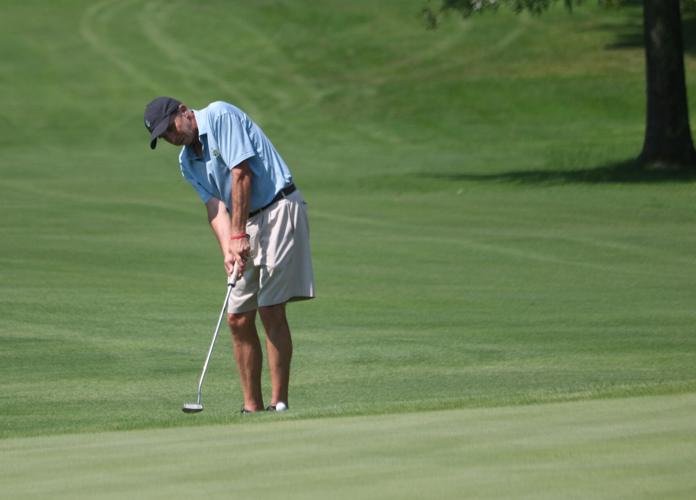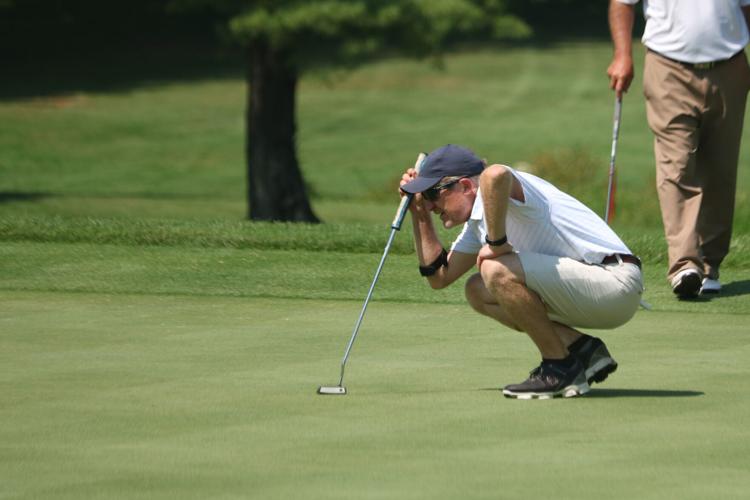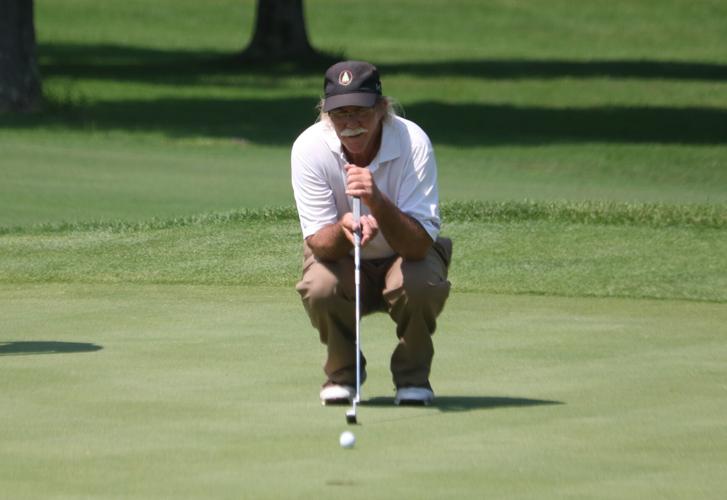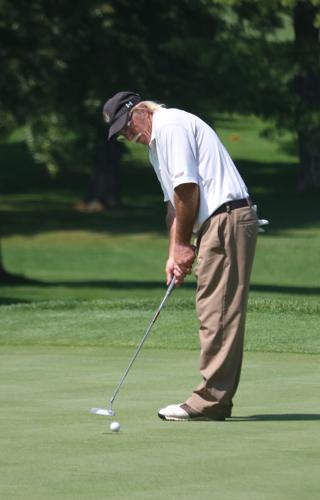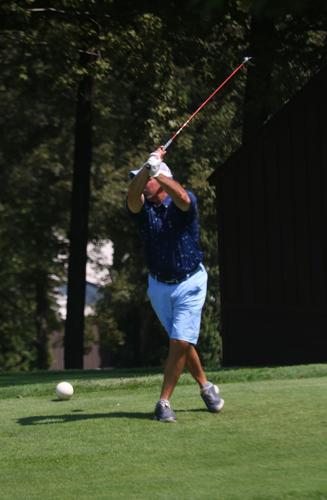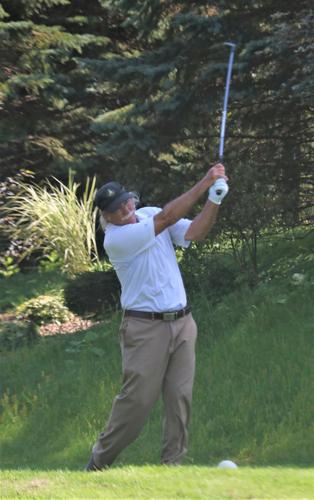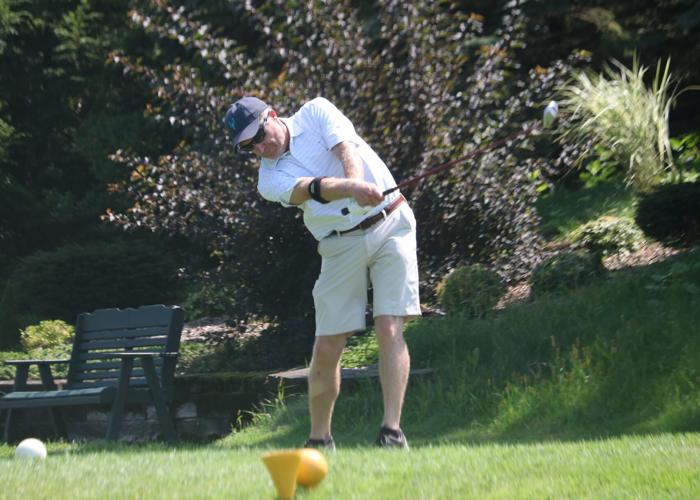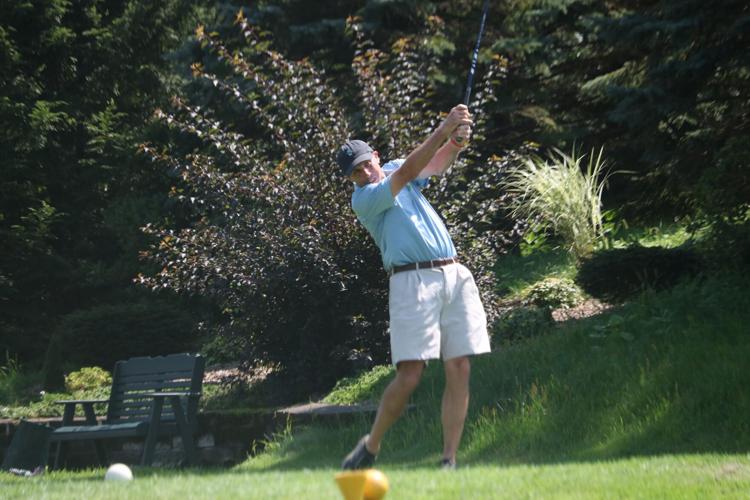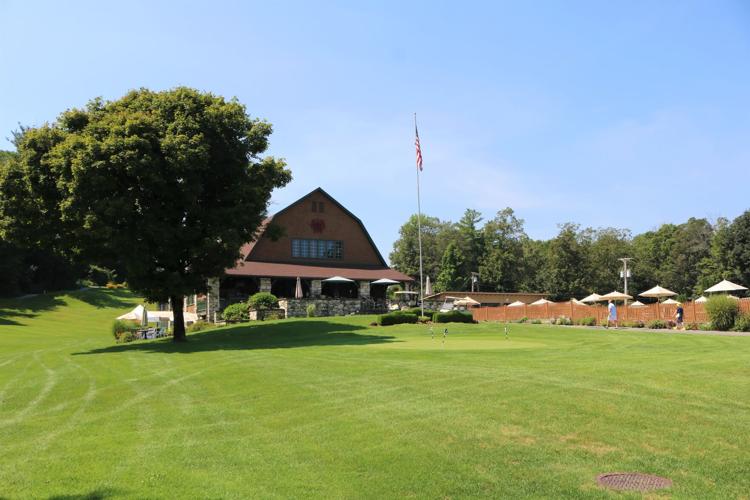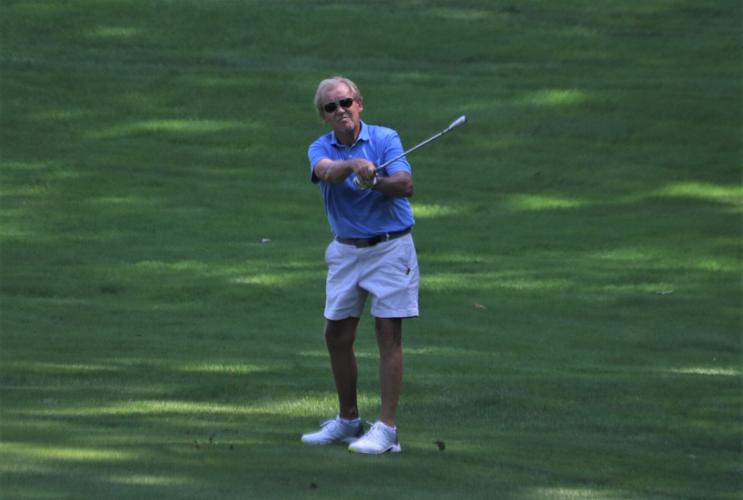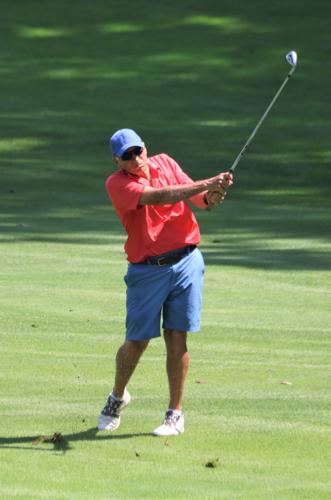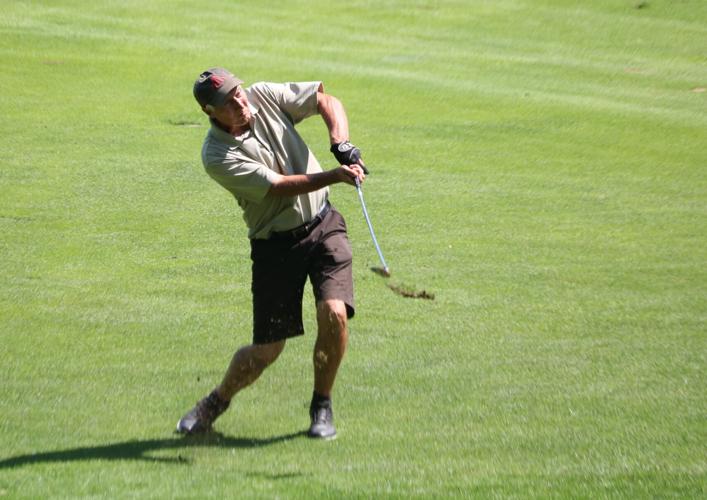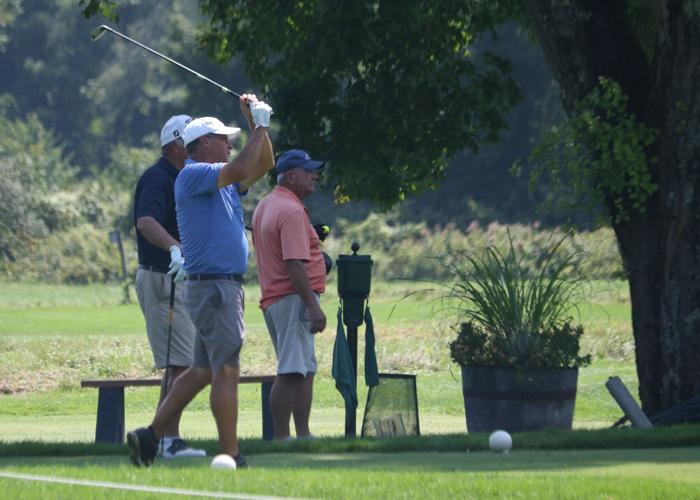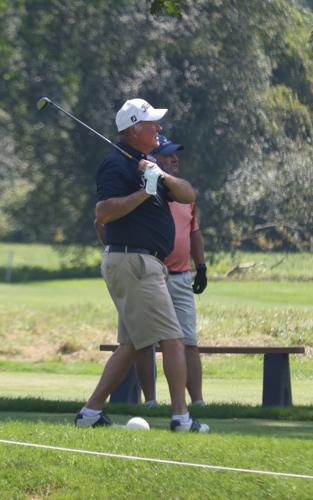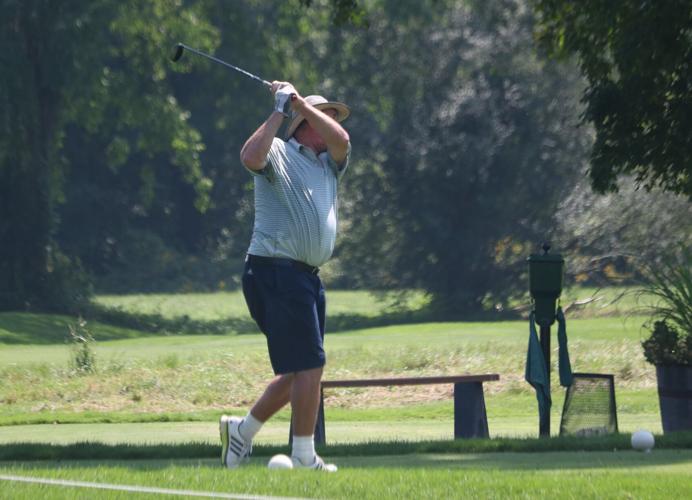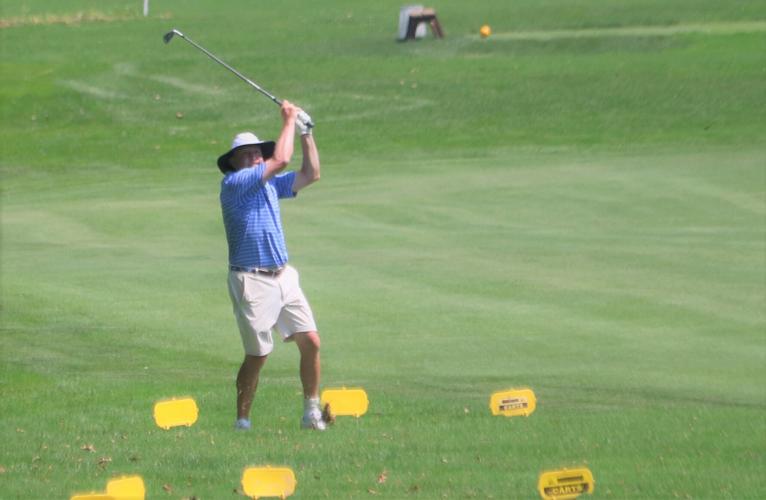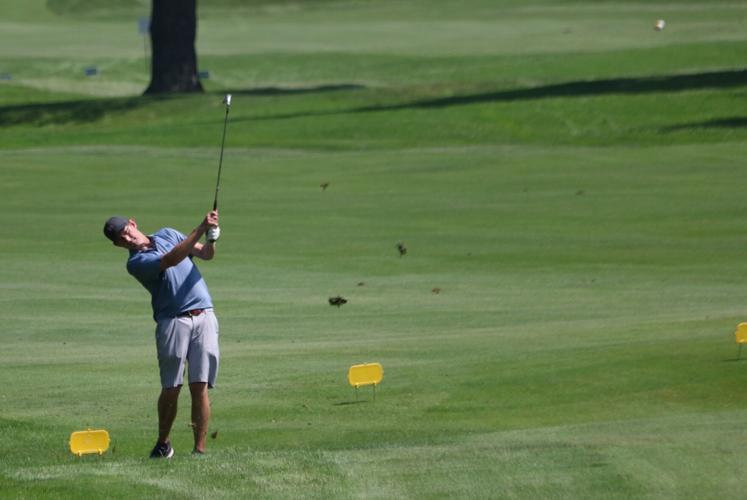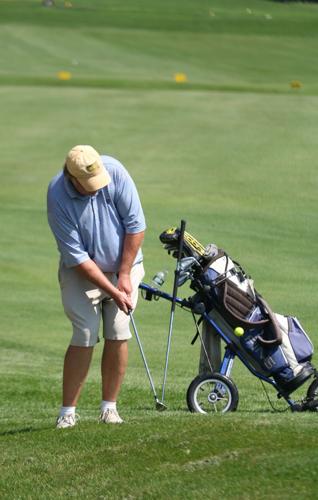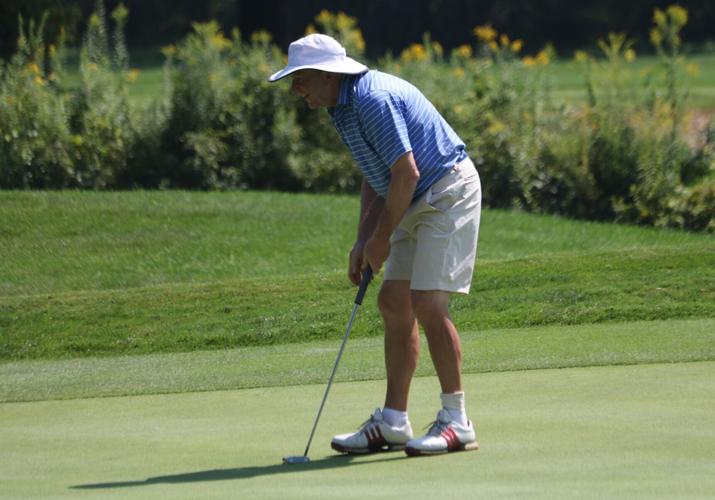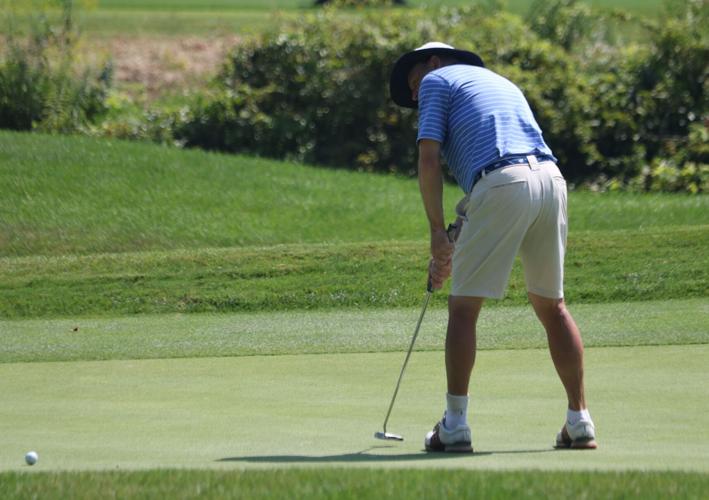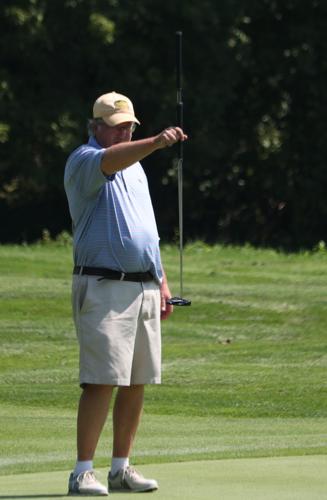 Allied Senior Championship golf tournament
Wyantenuck Country Club was host to the Allied Senior Golf Championship on Wednesday.
To purchase photos from this gallery, click here.
"I've had a few years where I've played in the Mass. Amateur and it was always the same Monday. It's always nice to win on this course too," said Linn, who finished second to Mark Chylinski back in 2019. "It's such a great venue. I wasn't going to give up, that's for sure."
Linn, who plays out of Berkshire Hills Country Club, had an opportunity to "give up," because of the way he started.
"It's always nice to get a win. It's always hard to get a win," Linn said. "After seven holes, I wouldn't have imagined that I was going to be in the winner's circle, that's for sure."
The tournament used a shotgun start, so Linn began his day on the par-4 12th hole. He parred the first two holes, and then went bogey, bogey, par, bogey over the next four holes. One of the bogeys came on the 15th hole, normally a par-4, but had been shortened to a 117-yard, par-3 hole due to recent inclement weather.
"I had a nice up-and-down on 13 from the right side of the green. Then I bogeyed the next two. I tried to drive the green on the uphill 17th, where they moved the tee," he said. "I found the ball. I was lucky to find it. It was behind a tree. I had to take an unplayable, so I made bogey there. The first seven holes, I was 3 over [par]."
Linn parred the 18th, the eighth hole of his trip around Wyantenuck, then parred Nos. 1 and No. 2, before making birdie on No. 3.
The bogey on the par-4 fourth hole was, in Linn's words "a good bogey," because he recovered from what he said was a bad tee shot.
Linn parred the next five holes, before wrapping up his round with a birdie on the par-4 10th hole and another birdie on the par-3 11th.
"About in the middle of my round, as soon as I got to the first tee, I started hitting it better," Linn said after his round. "I was a little off of my swing on the first seven holes. I'm not used to playing that early in the morning [9:30]. I put it together. I started hitting it pretty good, and when we got to the front side it was just a matter of making a few putts.
"I'll tell you what, these greens are fabulous. The last month, I got to play Brae Burn in a tournament, Charles River in a tournament, Wannamoisett [in Rhode Island]. Those are three really top courses, and those greens have nothing over these."
The two runners-up were in the same foursome that teed off from the first hole. It was an inauspicious start for Foehl, as the Taconic Golf Club member shot a seven on the par-4 first hole.
"In the past, I would have let that ruin my day," Foehl said. "I've started to play enough where, you know what, I'm going to have one bad hole. I just got it out of the way. On [the third hole] I made an [eagle] 2. It balanced it out. From there, I made three birdies on the back."
After the eagle, Foehl had three bogeys on the front nine, making the turn in 4-over 39. On the back nine, he birdied three of the first four holes and had only one bogey — on the par-4 17th — on the back nine.
"My putting was probably my strongest," he said. "I hit it solid for most of the day, after I got the jitters out after the first hole. I was pretty steady on the fairways and the greens."
Finishing in a tie for second at Wyantenuck brought a smile to Foehl's face when he was asked about it. He said the course holds a special place for he and his family. After all, it was where Foehl and his sister Mace Foehl-Hemphill won the 2017 Allied Mixed Scotch championship one day after a memorial service for their mother Linda.
"I love Wyantenuck. My sister and I won the Allied Mixed Scotch" Foehl said. "I have a good feeling about Wyantenuck, so I was hopeful."
Congdon, meanwhile, started his day par-birdie-par and then bogeyed the par-4 fifth hole. The Wyantenuck member also bogeyed the par-3 ninth hole and made the turn in 1-over-par 36. Congdon also bogeyed the par-4 11th.
"I knocked it to four feet" on the birdie, Congdon said, "and that was my last putt that I made. I didn't hit it that close all day long. I hit a lot of greens, but I had long putts for birdies. I just didn't have my game."
Congdon did play the last eight holes at even par, but again was unable to make any birdies to move up on Linn.
"When you're 30-plus feet away for birdies, on your home course and playing the white tees," Congdon said, "it's not very good golf."
In the Super Senior Division, Randolph Hawthorne of Stockbridge shot a 5-over-par 74 to earn a two-shot victory over Taconic's Mike Koperniak. Torrington's Dale Durk and Mark Gilligan of Berkshire Hills were tied for third, three strokes behind Hawthorne.
Hawthorne started from the 17th hole, and had a birdie, a bogey and three pars on his first five holes. Hawthorne ran into trouble with bogeys on the fourth, fifth and sixth holes.
Making the turn on the eighth hole, Hawthorne had four straight pars to steady the ship, and finished his day with three pars for the 5-over finish.
Koperniak, meanwhile, got started from the third hole and double-bogeyed the par-4 fourth hole. He also had a double on the par-5 eighth.
Koperniak upped his game down the stretch, making par on three of his final five holes, and making birdie on the par-3 second hole to complete his round.
———
Allied Senior Championship
Senior Division
1. Bob Linn, Berkshire Hills, 70; 2. (tie) Andy Congdon, Wyantenuck and Curtis Foehl, Taconic, 71; 4. Bill Yurko, Wahconah, 72; 5. (tie) Kurt Bartzsch, Wyantenuck, Ivan Lendl, Torrington, Ralph Dastoli, Berkshire Hills, Michael DelGrande Wyndhurst Manor, and Jason Morrissey, Taconic 74; 10. (tie). Matt Ortega, Stockbridge, Steve Owens, Taconic, Ed Sennett, Taconic, Geoffrey Tatro, Waubeeka, John Kelley, Taconic, Todd Shafer, Waubeeka, and Eric Reimer, Stockbridge, 76; 17. (tie) Chip Moore, Wahconah, Ted Boraski, Wahconah, Rob Nicholas, Torrington and Rich Rowe, Country Club of Pittsfield, 77.
Super Senior Division
1. Randolph Hawthorne, Stockbridge, 74; 2. Mike Koperniak, Taconic, 76; 3. (tie) Dale Durk, Torrington and Mark Gilligan, Berkshire Hills, 77; 5. Doug Reed, Worthington, 78; 6. Ed Locke, Greenock, 79; 7. (tie) James Burns, Torrington, Rai Tedesco, Torrington, Chris White, Stockbridge and Walt Pictrowski, Berkshire Hills 80.