Chad Shade has accepted every challenge head on. That's why the Pittsfield High School and Springfield College graduate is heading to the "Little Apple."
Shade, like every NCAA spring sport athlete, was given an extra season of eligibility after the COVID-19 pandemic wiped out last spring's schedule. Shade said he's going to take that extra year, earning a Master's Degree in Academic Advising while playing baseball at Division I Kansas State in Manhattan, Kansas.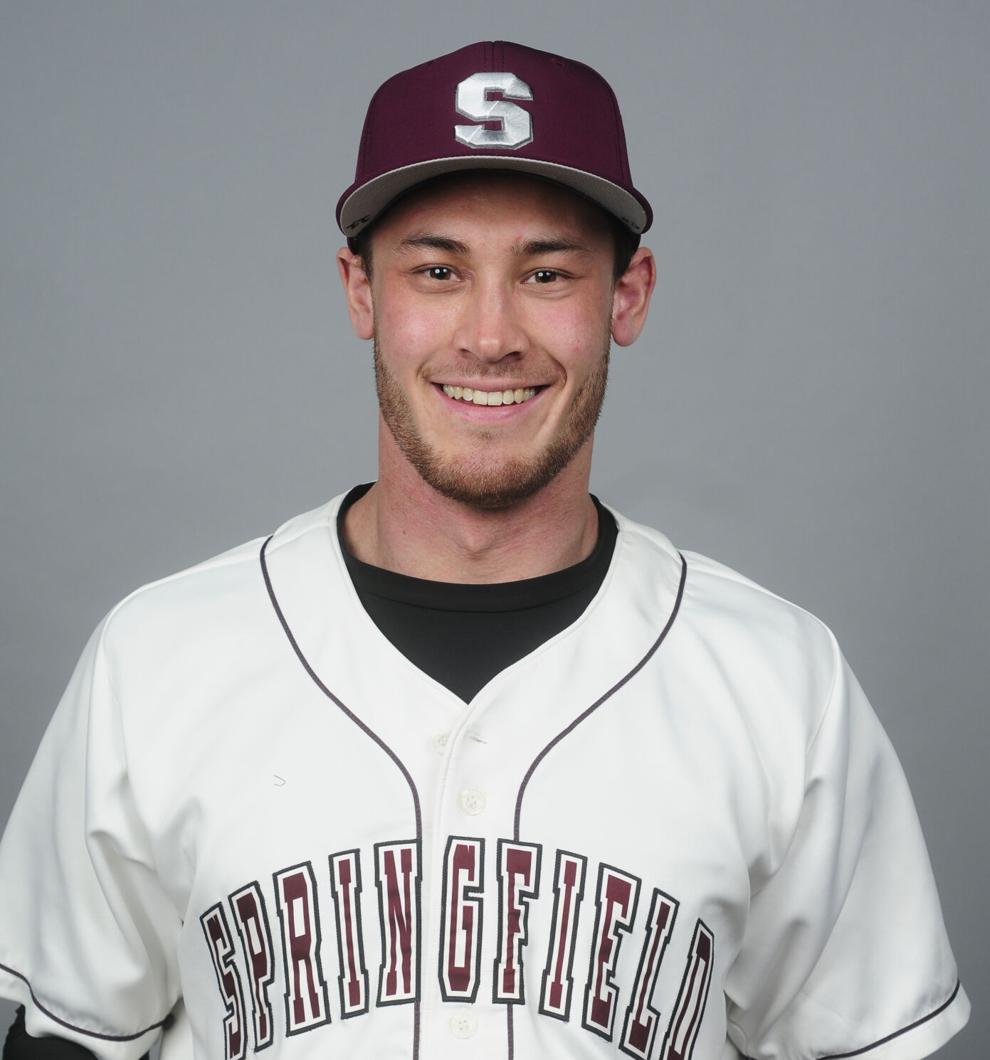 He could have spent that extra year playing for Mark Simeone at Springfield, where Shade was a senior captain at the outset of the 2020 season. While the chance to play D-I baseball was certainly enticing, Shade said the decision was a difficult one.
"Absolutely," he said. "When it kind of first came about, talking to [former Pittsfield Suns teammate Thomas Hughes] through the prior relationship, at first, I really didn't know if it was something I wanted to do. I had planned on going back to Springfield and finishing out my last year. With football being cancelled due to COVID and me taking the semester off, the uncertainty of things at the time just made me think about my future and what I wanted to do. Obviously, the toughest thing for me with this decision was leaving Springfield.
"I have a great opportunity and Coach [Pete] Hughes at Kansas State has given me an amazing opportunity and be a part of their program, but leaving the program that I have been a part of for the past four years was tough."
Shade was a two-sport standout at Springfield, playing quarterback on the football team and center field in baseball.
The now ex-Springfield athlete was a career .310 hitter and struck out only 50 times in 306 at-bats. He had six career home runs, 49 runs batted in and had 26 extra-base hits. Shade also had 46 stolen bases and was caught only five times. His best baseball season was in 2017-18, when Shade was named to the American Baseball Coaches Association/Rawlings Division III All-Region team. He was also All-Conference in the New England Women's and Men's Athletic Conference, batting .331, with a .413 on-base percentage and a .494 slugging percentage. He scored 49 runs that season, setting the single-season record at Springfield. His 32 stolen bags that season is the second-highest mark ever for a Pride player.
In football, he played 26 games, was 30 of 72 passing for 688 yards and nine touchdowns. He also ran the ball 325 times for 1,748 yards and 22 touchdowns. It was a broken leg suffered during football that kept him to playing seven games in the 2018-19 baseball season.
Pete Hughes is the head coach at Kansas State, and all three of his sons played for the Pittsfield Suns. The oldest, Thomas, is now a volunteer assistant at KSU. He was previously a volunteer assistant at Division I Morehead State. Hal is currently playing at Rice University, transferring there from LSU. Dom Hughes is on the roster at Kansas State.
And there is another connection at KSU. Graduate assistant coach Patrick Sullivan played at Georgia when Pete Hughes was an assistant there, and Sullivan also played with Shade and Thomas Hughes in Pittsfield.
"I was talking with [Thomas] about possibly talking to his dad about just coaching in general. One thing I want to get into after school is getting into coaching," Shade said. "Obviously, he's been in some very great places and has had a lot of success as a coach. It just turned into possibly going up there and playing my last year. I went through the process of looking into a grad program and actually doing this."
Shade said that the Kansas State head coach talked to him about possibly being a pinch-runner or defensive replacement for the Wildcats.
"Right now, he's in an interesting situation because there's no cap on the roster that they can have," Shade said. "Obviously, when I get up there, I'm going to compete to play. Obviously, there's no guarantees about that, right now looking to be in the role of a pinch-runner.
"I'm going to go up there and compete, try to play and contribute in any way I can to the team."