Kevin App and Pat Manning, along with their current Williams College basketball players, did not, due to the COVID-19 pandemic, have a 2020-21 season. That has not, however, meant that the Williams basketball coaching tree has slowed its bloom. Even in the winter, with a foot of snow on the ground, the tree has sprouted a new leaf or three.
Dave Paulsen, who played for Harry Sheehy at Williams and replaced Sheehy on the Ephs bench, is 5-3 at George Mason. The Patriots are 1-1 in the Atlantic 10 after knocking off UMass at the Mullins Center in Amherst in double overtime last week.
One of Paulsen's former assistants is William & Mary head coach Dane Fischer. Fischer's Tribe is 2-5. William & Mary opened the season with a loss to Old Dominion, before beating George Washington and Hampton. The Tribe opened Colonial Athletic Conference play this weekend, but was swept by Hofstra.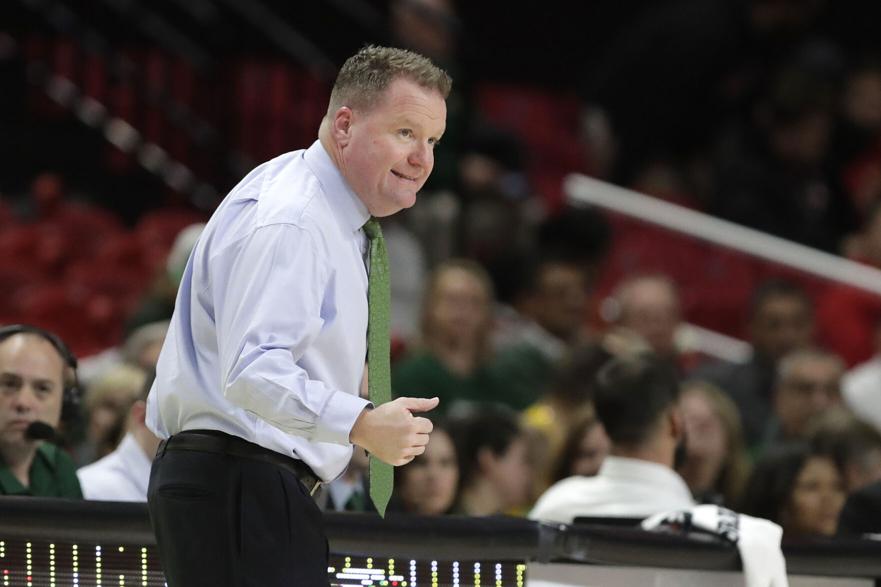 This is Fischer's second year at the helm in Williamsburg, Va., and his team went 21-11 last year, before losing to Elon in the Colonial Athletic Association's quarterfinal round. W&M is one of the few teams that have never made the NCAA Division I tournament. In fact, William & Mary is one of the four schools eligible for every NCAA tournament that has not made the field. The other teams, by the way, are Army, The Citadel, and St. Francis (N.Y.).
Fischer was on Paulsen's staff at Williams when the Ephs won the 2003 NCAA Division III championship. He also coached under Paulsen at Division I Bucknell and George Mason before taking the post at William & Mary.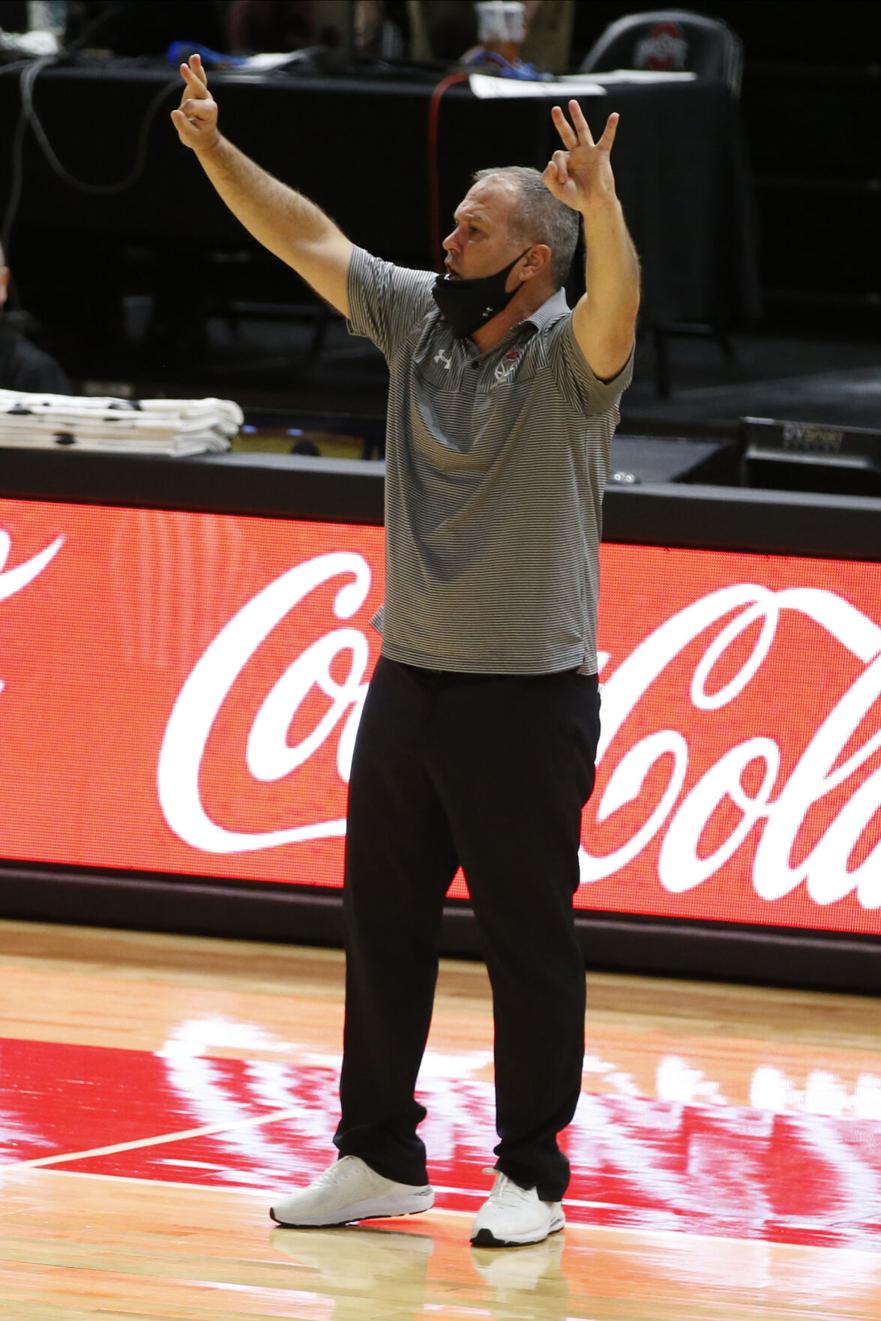 Another team that has yet to make the Division I tournament is Williams alumnus Pat Duquette's UMass Lowell team. Duquette's River Hawks won their opener against San Francisco, but lost three straight — to Illinois State, Ohio State and North Carolina State — before splitting a weekend series with Vermont. Lowell wasn't eligible for the D-I tournament until 2017-18. The River Hawks are 3-7 and 2-4 in the America East, coming out of the holiday break with a split from New Jersey Institute of Technology. Pittsfield's Bryce Daley had 11 points and six rebounds in a 74-60 win on Sunday.
Duquette played for Sheehy at Williams, graduating in 1993. Duquette's 92-93 Eph team was 23-4 and 12-2 against NESCAC teams, in an era before NESCAC became a playing conference. It turned out to be the last year before NESCAC teams were allowed to play in the NCAA Division III Tournament.
Justin Bradley, who was on the bench at Williams, from 2016-2018, is now the associate head coach and recruiting coordinator for David McLaughlin at Dartmouth.
Bradley was part of App's staff that went 46-15 in two seasons. The Ephs went to the 2017 NCAA Division III Final Four and also made the NCAAs in 2018.
Coincidentally, McLaughlin came to Dartmouth after three seasons as the associate head coach at Northeastern. He was hired at Northeastern after former Eph Duquette took the UMass Lowell job.
Dale Wellman, who was on Paulsen's final staff at Williams, will actually get to coach games at Nebraska Wesleyan this winter.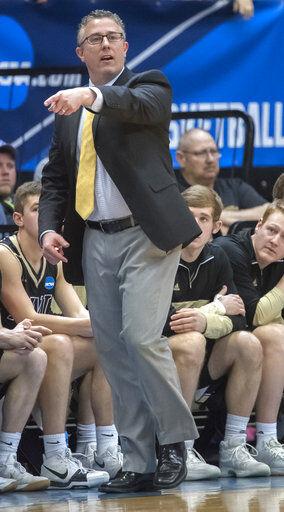 Wellman, who led Nebraska Wesleyan to the D-III national title in 2018, will get a chance to coach when the American Rivers Conference begins conference play on Jan. 16. Last year, Wellman's team was 25-4, losing to then 16th-ranked Washington-St. Louis in the NCAA Tournament's second round.
Wellman isn't the only branch of the Williams coaching tree that will have a truncated basketball season.
Nick Giard, who worked two seasons for Kevin App at Williams, will take the court for the second season at Kalamazoo College in January. Kalamazoo will open its season on Jan. 23 at Michigan Intercollegiate Athletic Association rival Adrian. Giard's team went 7-18 in his first season.
Another former Eph assistant, Brian Emerson, will see his team at Sewanee play only home games in 2021.
Emerson, who played for former Ephs coach Mike Maker and coached under App, guided Sewanee to a 12-14 record last year — Emerson's first year as head coach. He replaced Mick Hedgepeth, who had coached with Emerson on App's Williams staff before going to Sewanee as an assistant. Emerson was Hedgepeth's top assistant.
Hedgepeth, meanwhile, is in his second year as director of operations under Casey Alexander at Belmont. Belmont is Hedgepeth's alma mater. Belmont went 26-7 last year and won the Ohio Valley Conference title. This year, Belmont is 10-1, a record that includes a 77-67 win over Paulsen's George Mason Patriots. The Bears are already 4-0 in OVC play.
Another of Paulsen's former assistants, both at the Division III and Division I levels, will get a late start on his season.
Aaron Kelly, who worked with Wellman on Paulsen's final staff in Williamstown, will begin his second season as the head coach at Division III Catholic University. Catholic, Kelly's alma mater, won't play until the Landmark Conference begins scheduled competition on Feb. 5.
Maker guided Williams to back-to-back Final Fours in 2010 and 2011, including a berth in the 2010 championship game. Current Quinnipiac assistant Shaun Morris was an assistant on Maker's staff for both of those years. Quinnipiac, coached by Baker Dunleavy, is 2-2, but hasn't played since Dec. 6. The Bobcats begin MAAC play this coming weekend.
Another of the former assistants on the Maker branch is Derek Johnston at Division I Liberty. Johnston, who joined the Liberty staff in 2018, helped guide the Flames to an Atlantic Sun Conference title and would have had a berth in the NCAA D-I tournament, had there been one. The Flames are currently 9-4 and 1-1 in conference after a weekend split with Lipscomb.
Pat Doherty was an assistant with current Eph head coach App on Maker's first staff at Williams in the 2008-09 season. Doherty is the head coach at Division III Haverford College, and led the Fords to a 16-10 record a year ago. Haverford, like Williams, is not competing this season.
There is also a women's hoop branch stemming from Pat Manning's tenure in Williamstown.
Brian Wilson, who was a coaching intern for Manning and for Sheehy at Williams back in 2000, is a women's assistant at Division I Quinnipiac. He had spent the previous nine seasons as the women's head coach at NESCAC rival Connecticut College. Quinnipiac is 3-4 and the three-time defending MAAC Tournament champion. The Bobcats are 1-2 in MAAC play after losing to unbeaten Marist on Sunday.
Alexandra Dellas, who was on Manning's staff when the Ephs went to the Division III Final Four in 2013, is going into her fourth year at Hiram College, her alma mater. Hiram was 7-19 last year. The North Coast Athletic Conference school is not competing in league play this winter.
Samantha Crough, who worked for Manning from 2015-17, is an assistant at D-III Carnegie Mellon. The Endicott College graduate works for Jackie Hullah, who is a former coach at the Division I level and also worked as a coach in the former American Basketball League. CMU was 11-19 last season. CMU is a member of the University Athletic Association, which also canceled winter conference competition.
Editor's note: This story has been updated to include Dartmouth assistant coach Justin Bradley.