As a player and as an assistant coach in high school and college basketball, Meghan De los Reyes has taken on every challenge.
Now, one of the best players to ever wear a Wahconah girls basketball uniform is excited to tackle her first head coaching job.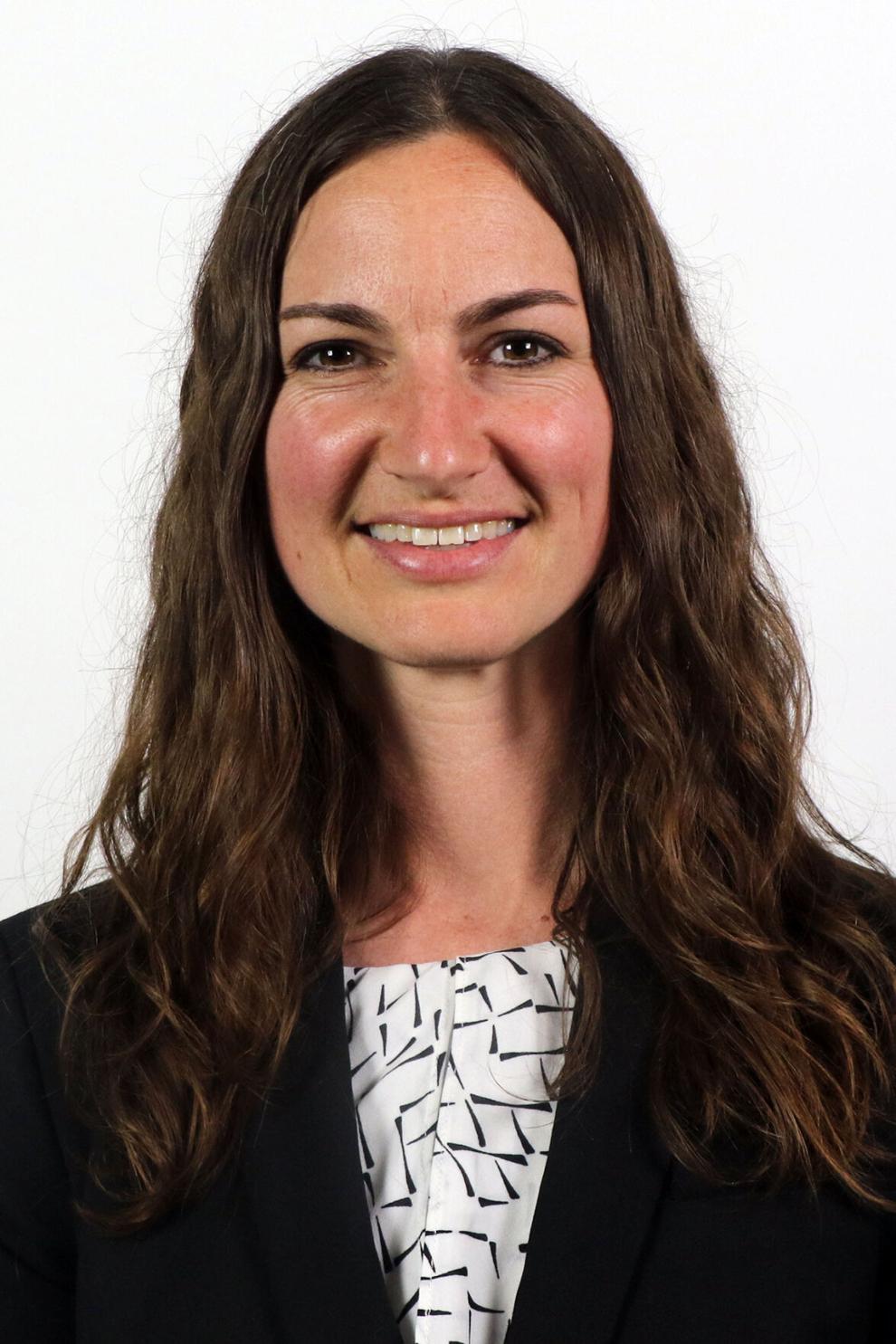 "It's been the greatest challenge of my life so far," she said. "There are so many aspects of the game and running a program that you are completely unaware of until you're sitting in he hot seat."
De los Reyes, the former Meghan Vaughan, is in her first season as the head women's coach at Division II Eastern New Mexico University. She was hired at the end of July after spending three seasons as the lead assistant at another Division II school, Chico State in California. De los Santos was once an assistant under Ron Wojcik at Hoosac Valley.
"What I love, and one of my favorite parts about coaching is, outside of the X's and O's and that stuff," she said in a phone interview with The Eagle, "I absolutely love the ability to build a culture and be able to establish the work ethic and discipline."
As a Warrior in high school, she scored 1,214 career points, which sits No. 33 all-time in Berkshire County. Her Wahconah record was surpassed last season by Maria Gamberoni (1,383).
Eastern New Mexico University is located in Portales, New Mexico, a community of about 17,000 people. It is 3 1/2 hours east of Albuquerque and almost two hours west of Lubbock, Texas.
De los Reyes, who played as a practice player at Division I Boston College and spent one year playing at Alaska-Anchorage, was a graduate assistant there before getting her varsity coaching start working for Wojcik at Hoosac Valley. From there, she went to the University of Southern Oregon and then to Chico State.
"The transition" at Eastern New Mexico, she said, "had to be quick because I got here in August. The team was already here, ready for school, and we had to hop right in."
The Greyhounds are 7-6 at the beginning of the week after back-to-back wins on Thursday and Saturday.
Eastern New Mexico is a member of the Lone Star Conference, a league with two of the top 10 teams in all of Division II. In addition to No. 6 Texas A&M-Commerce — which beat ENMU last week, Lubbock Christian is ranked fourth in the country. ENMU is 3-4 in conference play.
Her team is a mix of veterans and newcomers who arrived in Portales from New Mexico and six other states. Four of the players on the ENMU roster were Division I transfers, including 6-foot-3 post player Meme Amand, who started her career at Louisiana Tech.
"Every head coach is different with what kind of combination they want to do in terms of high school kids, Division I transfers," she said. "For me, I want a combination for sure. I love to have high school kids. I'm the type that I like to build on relationships. That's a really big thing for me. When you can have someone here for four years, they can really get to know you and the team, the rest of the coaching staff and the culture here, build on that and pass it along to the underclassmen."
While De los Reyes said a combination of players is a good thing, she said she'd like to have her foundation be high school recruits.
"There's really something to be said for getting the majority of high school students. Now, are they going to be ready to play at this level right away? Potentially not," De los Reyes said. "They may need maybe a year under their belts or two, to really get to the point skill-wise and the pace of the game is so much faster in college. That's why it takes so long to build and establish a program. By the time they're juniors and seniors, then they'll be completely ready. They'll know what to expect and they're disciplined and living the culture every day.
"That's my goal for us."
De los Reyes described her Greyhounds as a team with all the puzzle pieces. The key will be over the rest of January and February to put those pieces together and get on a roll.
"We haven't had a full roster since the conference opening weekend," she said.
De los Reyes has played for, and worked for a number of coaches — even going back to when Lou Allegrone helped her with her shot in Dalton.
"I would never realize it as a player, even as an assistant, but it wasn't until I was a head coach I didn't realize how much the coaches in my life have attributed to the coach I am," De los Reyes said. "Even what I say, word-for-word on the court and to my players, sometimes what comes out of my mouth is something I've heard before. I have been so fortunate to work for unbelievable head coaches, even playing for unbelievable head coaches.
"Every single coach that has been a part of my life has, in some way, impacted me to be the head coach I am today."