LEE — Four seniors and a freshman walked onto the court and delivered quite the punchline on Monday night.
The Wildcats went nuclear in the second quarter, outscoring Pope Francis 20-4 in the frame, before running away with the 61-32 victory.
Lee led 13-8 after the first quarter and wasted no time building out that lead. The second quarter started with Carina Brown knocking down a shot off an Emma Puleri assist.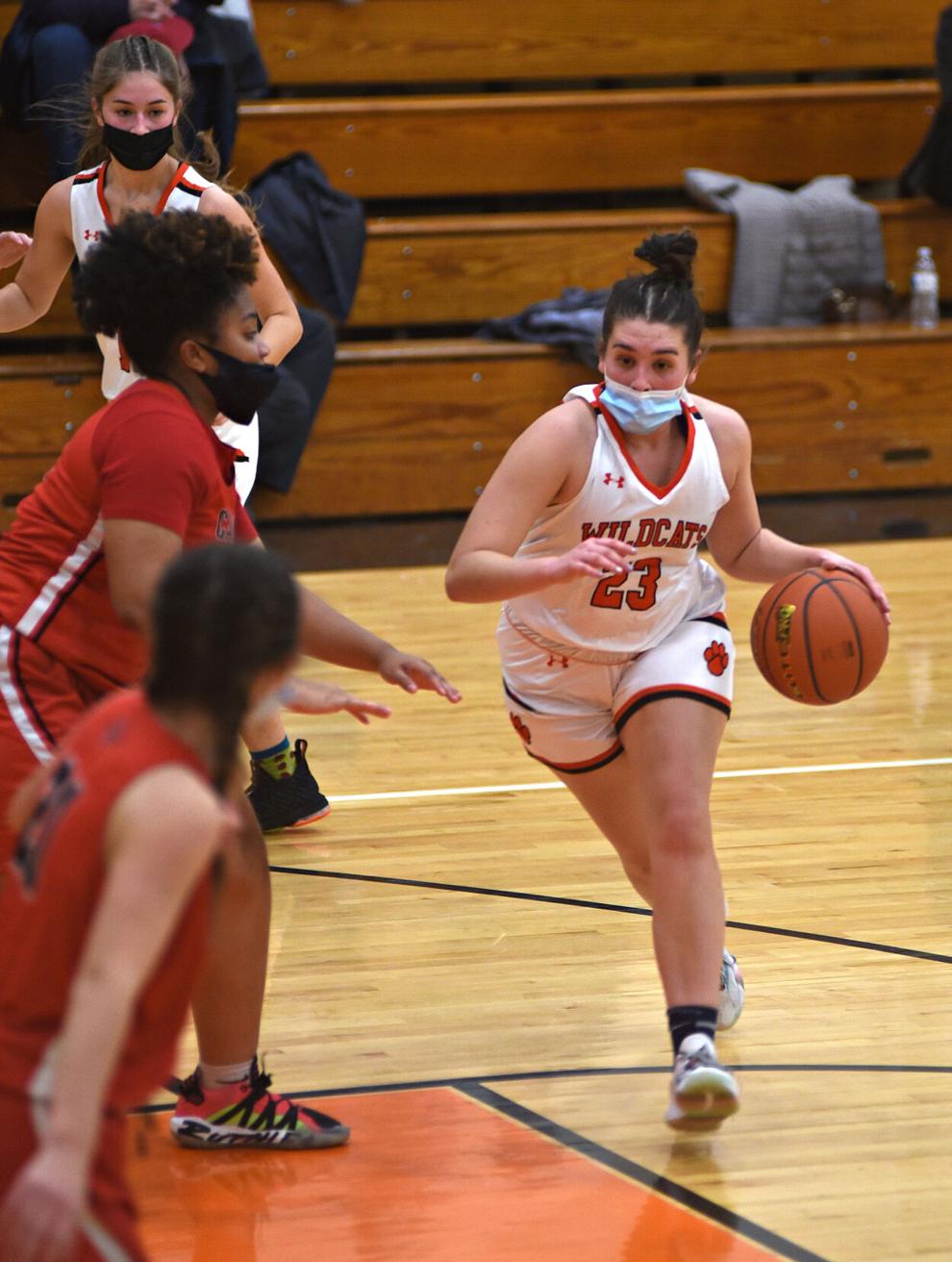 "I think our communication worked well and our drive to win showed," Brown said of the second quarter. "All of us can shoot and that makes it easier to set up shots for others."
Nineteen of Lee's 24 baskets on the night came off an assist, like Mia Puleri finding Emma Puleri for a 3-point shot, pushing the lead to 24-10 in the frame. Next time down the court, Brown found Mia Puleri for a 3-pointer of her own.
Mia Puleri is not only starting as a freshman, but she's also the only starter who isn't a senior. With that in mind, meshing with the seniors has been seamless, closing with 13 points, 11 rebounds and eight assists.
"When they play well together, they're a lot to handle," Lee coach Rick Puleri said. "All five positions can score. We had great balance tonight and they worked hard."
The Wildcats emerged from the second-quarter wreckage and went to the locker room after Ari Hall stole the final shot of the half from the Cardinals. Hall pushed the ball up to Mia Puleri, ending the 20-4 run with an open look at the rim.
Along with Hall, Bella Lovato added some energy off the bench with four points, four rebounds and two assists.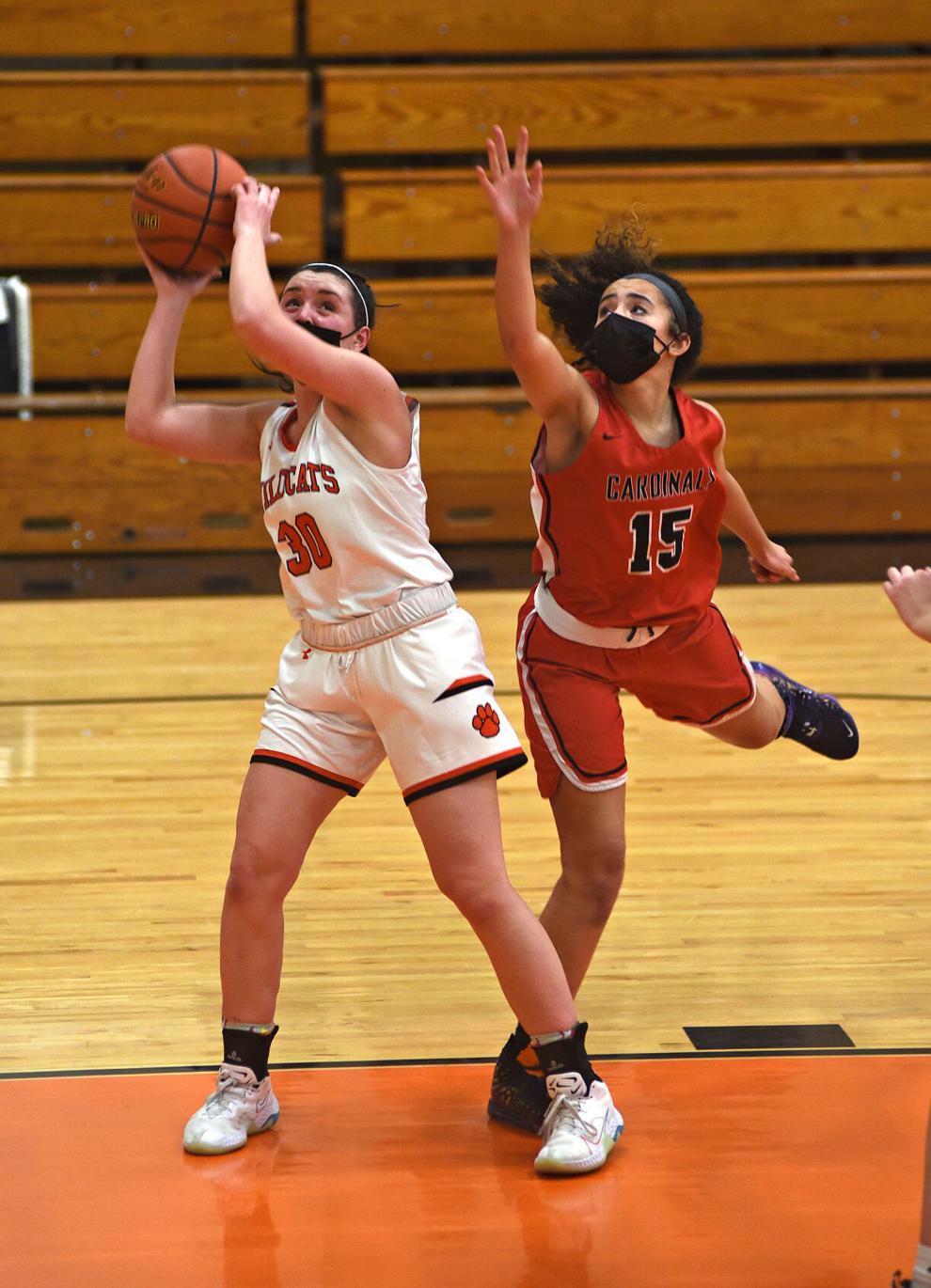 Emma Puleri finished with a game-high 16 points and scored at least two buckets in three of four quarters. The senior brought in nine boards and dished out two assists. Caroline Maloney scored seven points to go with four rebounds. Brianna Kelly scored six points, captured four rebounds and notched two assists while starting down low for Lee.
"They know each other's game, so it's nice to see them display it on the court," coach Puleri said. "All five starters can play any position, which is a nice luxury to have."
The win snapped a two-game slide for the Wildcats. Additionally, the win over Pope Francis makes Lee 3-0 in the Franklin West and 5-2 overall. The Cardinals drop to 4-6 and 2-3 in the Franklin West.
This isn't Lee's first time around the block and the Wildcats have identified their strengths as the midway point of the season approaches.
"We've been practicing defense a lot," Brown said. "We wanted to come out with a strong start on the defensive end, that is where we've been best at."
The Wildcats are in the rarely-seen home-and-home with the Cardinals as Lee's next game is Saturday at Pope Francis.
———
Pope 8 4 7 13 — 32
Lee 13 20 18 10 — 61
POPE FRANCIS (32)
Tremmel 2-0-4, Albano 1-0-3, Fitzgerald 0-0-0, Sims 1-0-2, Meadows 1-5-7, Marsh 0-0-0, Mason 3-0-7, Caulde 2-1-5, Wolf 2-0-4. Totals 12-6-32.
LEE (61)
Hall 0-1-1, S. Kelly 0-1-1, B. Kelly 2-2-6, Maloney 2-1-7, M. Puleri 6-0-13, E. Puleri 7-0-16, Lovato 1-2-4, Brown 6-0-13. Totals 24-7-61.
3-pointers — PF 2 (Albano, Marsh); L 6 (Maloney 2, E. Puleri 2, M. Puleri, Brown),