PITTSFIELD — Even after the ice cleared and stands emptied, Drury hockey coach Derek Durocher was still trying to wrap his head around what he just witnessed.
"That is the first time... playing or coaching," he said after Owen Taylor beat the buzzer with a final-second goal in a 3-2 win over the Warriors on Friday night. "I wasn't sure if I believed it or not."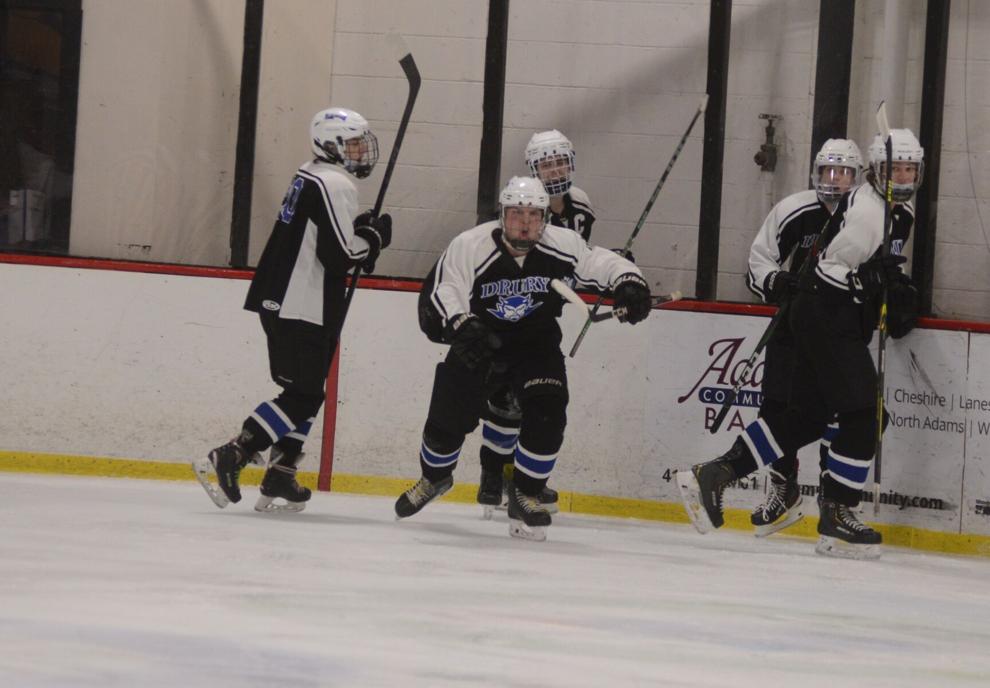 Wahconah had the lead for four minutes in the first period and Drury led for 42 seconds in the third period. The game was destined for overtime with the clock withering away.
"I was just standing in front of the net and the puck just popped out and I just buried it," Taylor said.
Jackson Molleur scored the game's first goal off Roshan Warriar's assist and Drury (3-4) tied the game two minutes later as Collin Booth set the table for Cam Taylor's goal.
"I actually thought the first period was pretty boring to watch and we watched Wahconah play for most of the period," Durocher said.
Wahconah's Geoff Pensivy and Jake Thomas pressured Drury's defense for most of the frame, but keeper Chase Vanderwoude and company held strong through the pressure.
"Chase worked for every bit of that win," Durocher said, "he was under fire for a lot of that hockey game."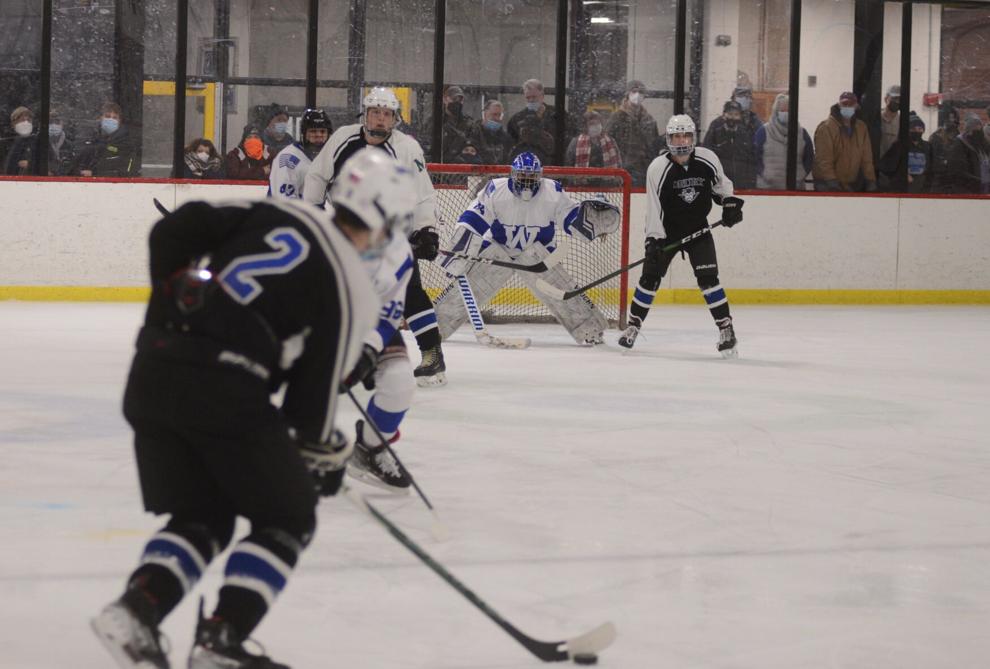 The Warriors (1-9) took 34 shots compared to 27 for Drury. Tyler Pettit was the defensive monkey wrench, thwarting Wahconah's offense whenever he could with his ability to stay in front of the puck. If he wasn't he was often moving Warriors out of position.
"We actually got more legs as the game went on," Durocher said. "A couple of our guys can skate and in a game like this, you're relying on a hop or bounce, so we went with some guys who could move."
One of those guys, David Delisle, scored on a powerplay as a hole opened with New York-like traffic blocking Antonio Scalise's vision in Wahconah's net. Not a minute later, Molleur gave Devin Lampron a shot and he delivered, pulling the game back into a tie.
The next six minutes were a clinic on how to keep the net clean as both Scalise and Vanderwoude were extinguishing fires.
Drury's Zack Lillie leaked past Wahconah's defense but a top-shelf snag stopped the play. Lampron was gliding down the ice with just over three minutes left and attacked Vanderwoude's glove side, just to be greeted by hydrophobic synthetic leather and nylon.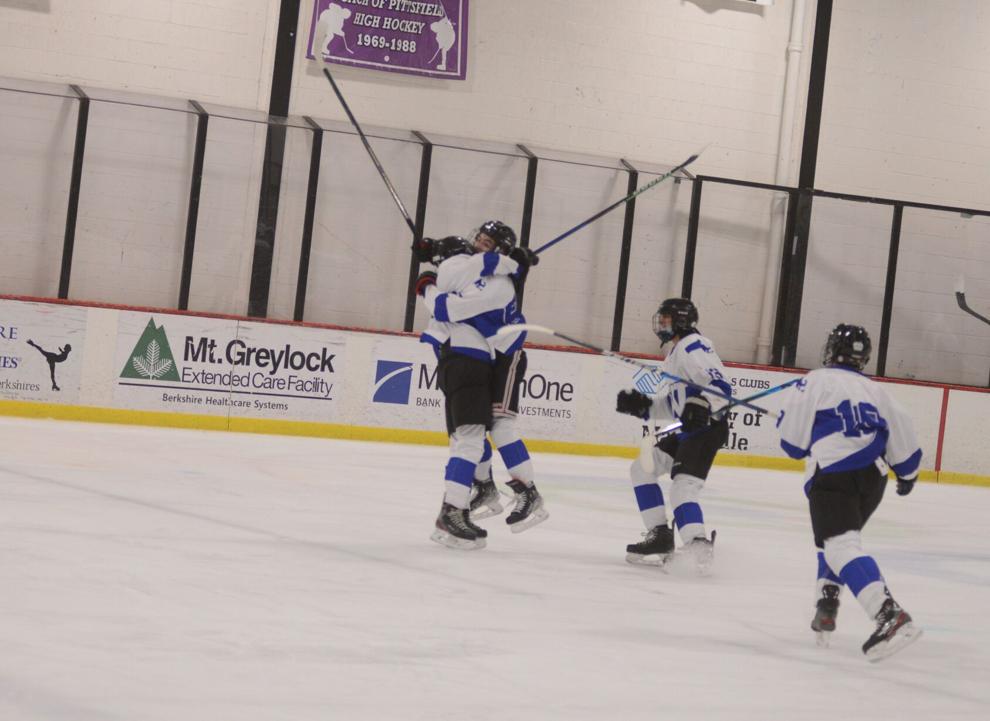 The score remained tied at 2-2 until Owen Taylor's last-second heroics.
"It was hyped, we were jumping around and spraying water bottles," he said of the locker room postgame. "[That shot] was an unbelievable opportunity.
"[A win like this] is a big confidence booster. We haven't beaten Wahconah in a while and I'm glad to be a part of it."
For Owen Taylor and the Blue Devils, the celebration started inside the locker room with John Denver's 'Take Me Home, Country Roads,' and will carry into the weekend.
"I have no idea," he said of plans to celebrate the win, "but it's going to be fun."
Drury has a few days to soak in the win and will be back on the ice when the calendar changes to February. The Blue Devils will host Mount Everett on Wednesday. Meanwhile, the Warriors are playing at Amherst on Feb. 5.
———
Drury 1 0 2 — 3
Wahconah 1 0 1 — 2
First Period
W — Molleur (Warriar), 10:12. D — C. Taylor (Booth), 14:34.
Third Period
D — D. Delisle (unassisted), 8:00. W — Lampron (Molleur), 8:42. D — O. Taylor (unassisted), 0:01.