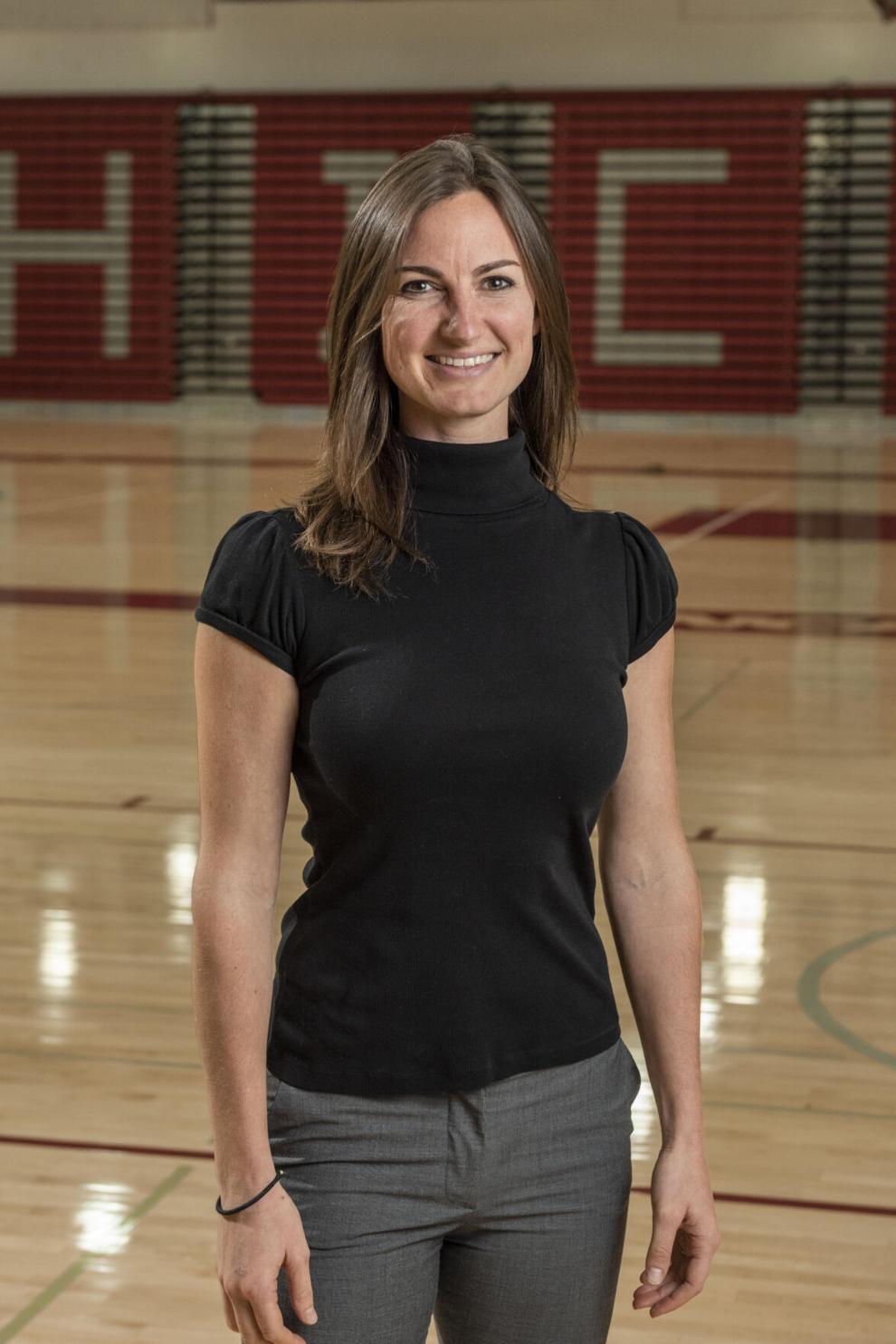 Meghan De los Reyes would have recently wrapped her third year as the top assistant to Brian Fogel at Chico State women's basketball, had the COVID-19 pandemic not forced the NCAA Division II California Collegiate Athletic Association to cancel all sports in the league for the 2020-21 school year.
"I was working with the wonderful Ron Wojcik at Hoosac Valley," de los Reyes said in an interview with The Eagle earlier this year. "Previous to that, I was working as a grad assistant at Alaska-Anchorage, where I played my college basketball and earned my Masters. I decided I wanted to get back into college coaching."
"We hadn't been in a room together since the day before spring break of 2020, which was in March. A few of them had been home already and we kind of gathered before the whole COVID announcement that everything was shutting down and said hey, you might want to take some stuff home with you. You might not otherwise be coming back from spring break," she said. "We have not seen our players in a group setting like that since March. Our announcement had to come over Zoom, which is how we've been communicating with our team.
"Honestly, we kind of knew it was coming."
While getting shut down for the season was expected, de los Reyes said it didn't make things any easier.
"Unfortunately, over Zoom, you just kind of see their sad faces and you can't give them a hug," she said. "They were really down about it."
The worst part about shutting down for the season?
"They see basketball on TV. They've been seeing football on TV. They see that it's happening. It just can't happen at our level," she said. "It's just not realistic."
Testing was an issue on the Chico campus. De los Reyes said that players and staff would have been tested three times a week had there been competition. The team travels in vans, and there is no way to social distance in them.
"There were too many hoops to go through," de los Reyes said. "We didn't want to put our kids' health in jeopardy."
Cal State-Chico was 18-11 in its last season back in 2019-20, going 14-8 in conference play. A member of the California Collegiate Athletic Association, the Panthers were upset by Cal State-East Bay 78-53 in the first round of the 2020 CCAA Tournament.
Brian Fogel is the head coach at Cal State-Chico, and was heading into his 13th season when the pandemic shut everything down. In the three years, de los Reyes has been on the Chico staff, the panthers have gone 47-35. The 18-11 record was quite the bounce-back from the previous season, where Cal State-Chico went 12-13.
"Last year, we were just coming into our own," de los Reyes said. "We were a young team. We only graduated one senior, two seniors the year before. We were working with freshmen and sophomores for two straight years. Last year, we were in the top four of our conference, earned a home game in the postseason. We did a lot better last year, and we were just gaining our momentum with these kids, who are now juniors and seniors. We actually were in the top 10 of the West Region preseason poll. We were really excited about that."