NORTH ADAMS — For the McCann Tech football seniors, Sunday afternoon was well worth the wait.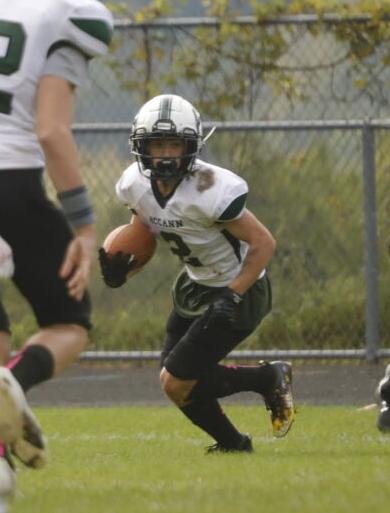 Playing for the first time since Oct. 9, the Hornets enjoyed an unseasonable warm Halloween-day victory over visiting Smith Vocational.
McCann Tech defeated the Vikings 16-14 on Senior Day, and the Class of 2022 showed out.
With the Hornets (1-5) in front 16-8, Smith Vocational scored the game's final touchdown. A 2-point conversion was needed to knot the match up, and McCann senior Jason Knapp would have none of that. Knapp broke up the attempt to secure the 2-point advantage and eventual win.
Fellow senior Seneca Bolte had two sacks and blocked a punt in the win.
David Delisle led the way for the Hornets, carrying the ball 23 times for 136 yards and two scores. He also capped both touchdowns with 2-point conversion runs.
"It was a hard fought defensive battle by both teams," wrote McCann Tech coach Tony Skiffington.