Another weekend of high school football is in the books and Berkshire County teams finished with a record of 6-1.
Additionally, local teams continue to put up numbers. Wahconah, Pittsfield and Lee all broke 40 points. The Generals are averaging 50 points over the last three games and the undefeated Warriors are just a hair under 40 points per game.
Jonah Smith, Patrick Rindfuss, Ryan Scott and Carson Meczywor have all reached double-digit touchdowns. Let's have a little fun with all the points that have been thrown around.
We're going to put Berkshire County's student-athletes under the fantasy football microscope. Each passing touchdown has a value of four points, rushing and receiving touchdowns are worth six points. Every 10 rushing and receiving yards are worth a point. 25 passing yards have a value of one point.
These rankings are not based on each player's stats punched into this formula. Instead, they add a layer of context to the rankings below.
In The Hunt: Players trending toward the top 5
Shaun Frank, Monument Mountain — The Spartans have featured their youthful tailback of late with at least 11 carries in each of the last three weeks. He scored his first touchdown against Smith Vocational this past weekend and that performance is on the heels of 177 yards against Athol just a week ago.
Caleb Harrington, Hoosac Valley — The volume isn't necessarily there for Harrington but we can't argue with the results. He earned 76 receiving yards on four receptions over the weekend and has a receiving touchdown in three of the last four weeks.
Tyler Bartini, Lee — Bartini can get involved in a variety of different ways. He has notched at least 10 carries in each of the last three games — three wins for the Wildcats. Additionally, Bartini's 107 yards on the ground this weekend were a career-high.
5. Ryan Scott, Wahconah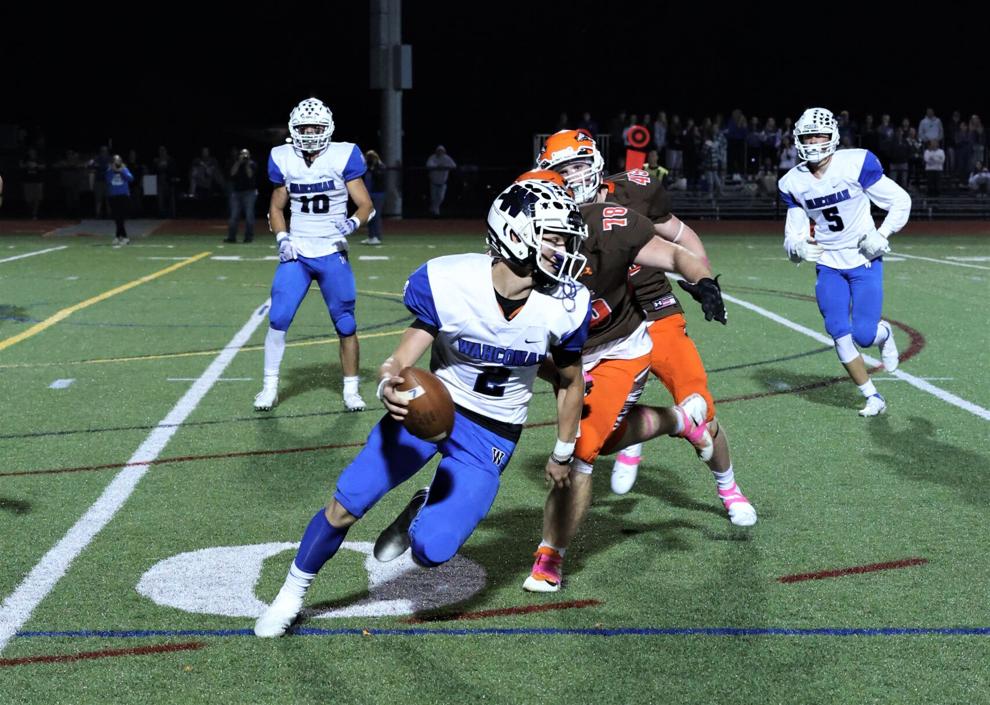 Consistency on offense and a powerful rushing attack are usually interchangeable when talking about Berkshire County teams putting up points, but Scott is breaking the mold this season. The senior has tossed at least two touchdown passes in four of five games this season, while remaining safe with the football. Scott's best performance featured three touchdowns against East Longmeadow just a week ago. The Warriors have a variety of capable receivers. Owen Salvatore has three touchdowns in the last two weeks. Scott is the perfect compliment for Wahconah's rushing attack, but more on that later.
4. Louis Guilotte, Drury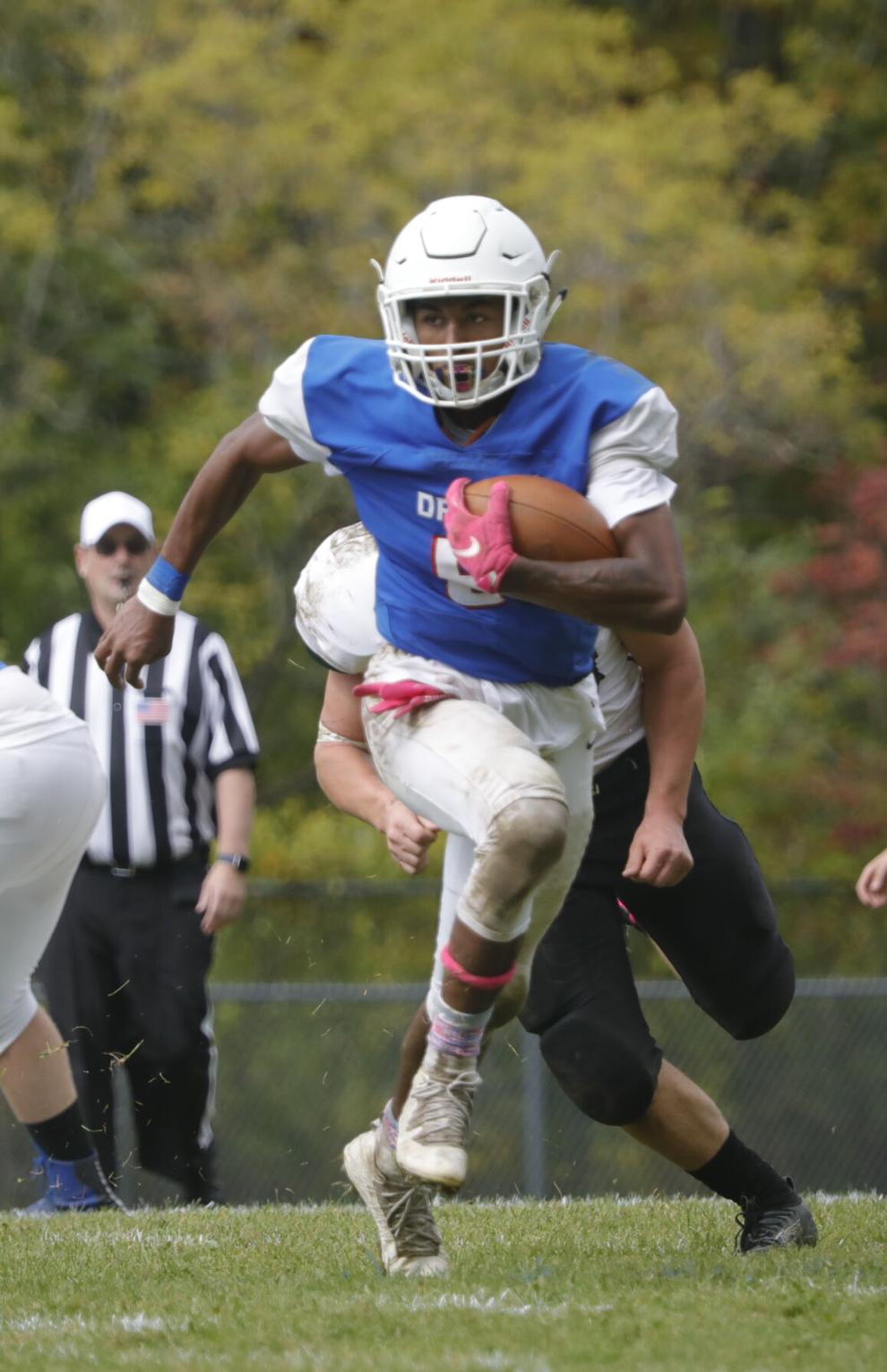 The Blue Devils have played just three games this season and Guilotte's rushing numbers still pop off the page. The junior has scored just two touchdowns on the ground but has rushed the rock 57 times for 577 yards. That consistency is hard to ignore and he is also a threat on special teams, returning a punt for a touchdown against McCann Tech. Guilotte's numbers look a bit unusual due to the three-game sample size but Drury is set up for success on the ground. It starts with the offensive line and ends with Guilotte's speed and vision, a large part of why the Blue Devils are a perfect 3-0.
3. Carson Meczywor, Hoosac Valley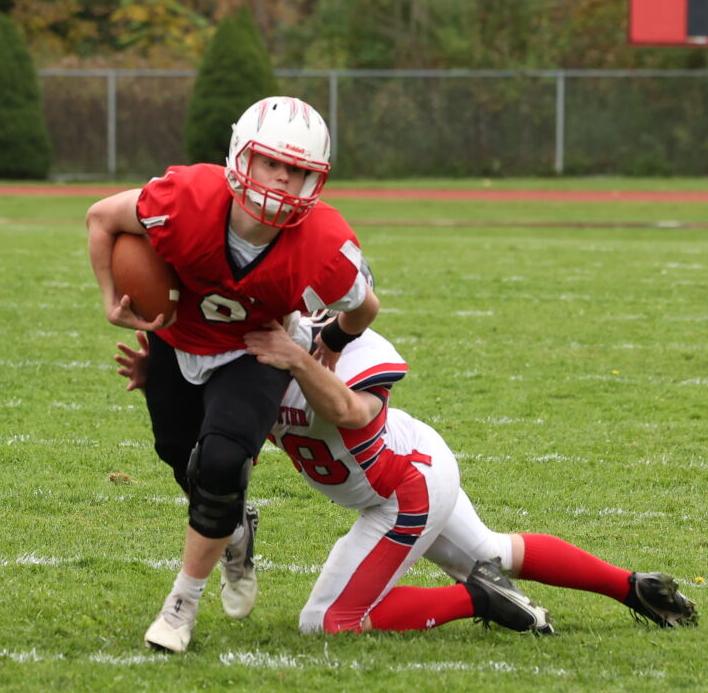 Hoosac Valley features arguably the county's best 1-2 punch at running back with Aaron Bush and Shaun Kastner Jr. Looking closer, though, nobody in Cheshire has a stronger nose for the end zone than Meczywor. The quarterback has at least 14 carries in each of the last two weeks and has four rushing touchdowns in that time. Hoosac's 14 points against Frontier was the lowest total on the year and Meczywor still had a hand in both touchdowns, throwing for the other. 12 touchdowns in five games is a hard trend to ignore, especially when considering the firepower on offense.
2. Jonah Smith, Wahconah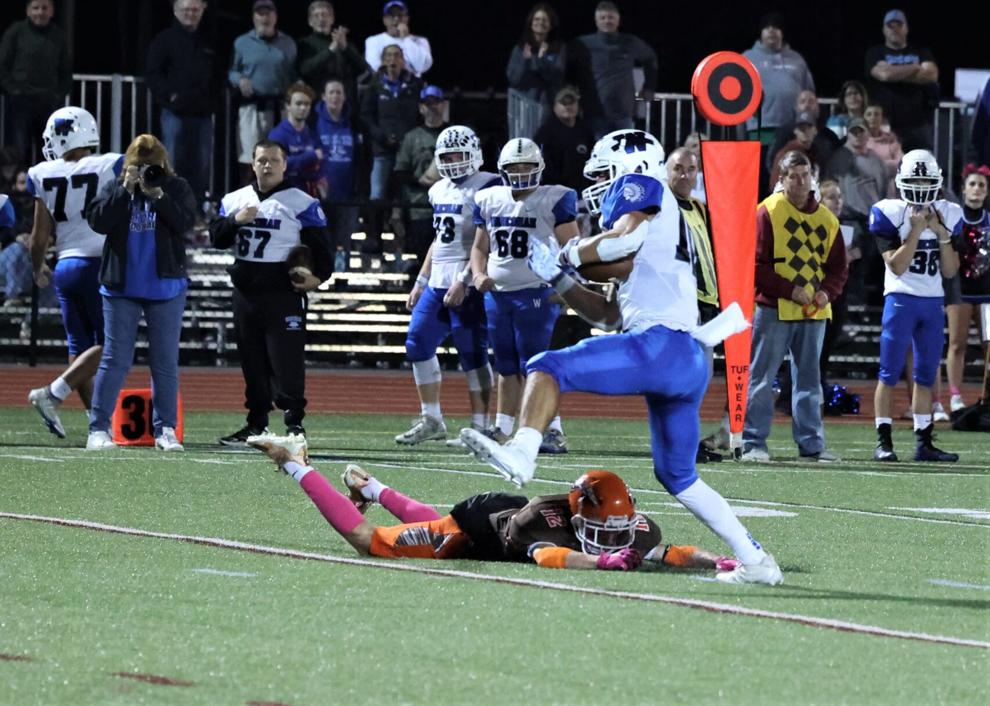 Berkshire County's top two players are more like 1A and 1B because there are no wrong answers when talking about these two. Smith's numbers through five games are truly hard to wrap your head around. The senior back has scored three touchdowns in each of the last two weeks. He has scored just one touchdown once, which happened in Week 1. Wahconah is undefeated and Smith's ability out of the backfield is being utilized to its fullest in Dalton. 89 carries through fives games is worth 903 yards and 12 touchdowns for Smith. Averaging a first down on every carry sounds unimaginable, but at 10 yards per carry, Smith is defying the odds this season.
1. Patrick Rindfuss, Pittsfield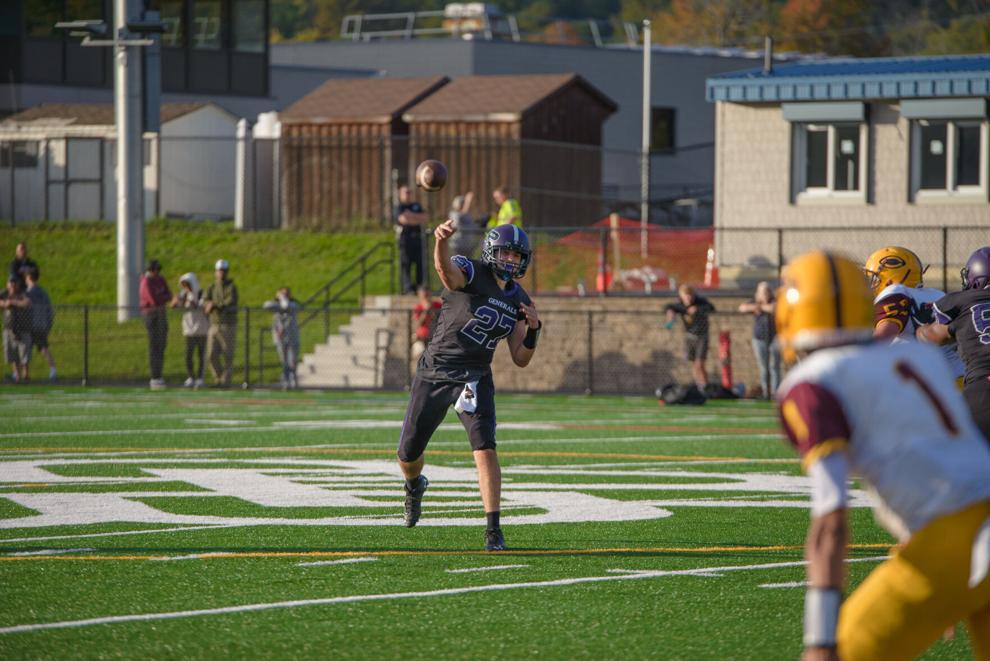 The Generals thrive through the air and on the ground. Pittsfield's offense starts and ends with its offensive line and Rindfuss, the only player in the county to reach four touchdowns in one game. In fact, four touchdowns is almost the norm for Rindfuss, who has reached that mark in three of four games this season. Rindfuss had his best passing game in Week 1, 320 yards and four passing touchdowns. He followed with two on the ground and two through the air in Week 2. He has notched at least 104 rushing yards and a touchdown in three of four games. With talented pass catchers in Louis Rhodes and Davon Solomon, who can both rack up YAC, Rindfuss is yet to finish a game without a passing touchdown. Rindfuss, with 16 touchdowns in four games, is leading the Generals to an average of 44 points per game.