Kevan Miller may have spent nearly as much time in hospitals in the last year as he did on the ice. But, the former Berkshire School standout says he's more than ready to hit the ice for the Boston Bruins.
Miller, who missed the 2019-20 season because of a broken knee cap and several surgeries to repair said injury, has a new one-year contract with the Bruins, and said he can't wait to get going.
"I'm excited to be back," Miller said, during a Zoom call with reporters earlier in the week. "Definitely feels good to be back on the ice playing again. I'm feeling 100 percent. Obviously, there's a little bit of an adjustment getting back, getting into drills, playing scrimmages and that sort of thing, but it's been a good couple of days.
"So far, so good, and I'm looking forward to Thursday."
Miller's Bruins will open their shortened NHL season on Thursday night with the start of a series at New Jersey. The B's and the Devils will play games Thursday and Saturday, before Boston heads to New York for a game against the Islanders.
Boston will open its home season on Thursday, Jan. 21, with the first of two home games against the Philadelphia Flyers. The Flyers will come to Boston for a Thursday-Saturday series.
The National Hockey League will play a 56-game schedule, which actually begins on Wednesday. The regular season will end on May 8, and a 16-team Stanley Cup Playoff will then commence.
The Tampa Bay Lightning are the reigning Stanley Cup Champions. The Bruins are looking to try and win their first Cup since 2011.
The Santa Clarita, Calif., native, played four years for Dan Driscoll at Berkshire School, before going to the University of Vermont. Back in October, Driscoll said he was ecstatic with the new contract Miller got.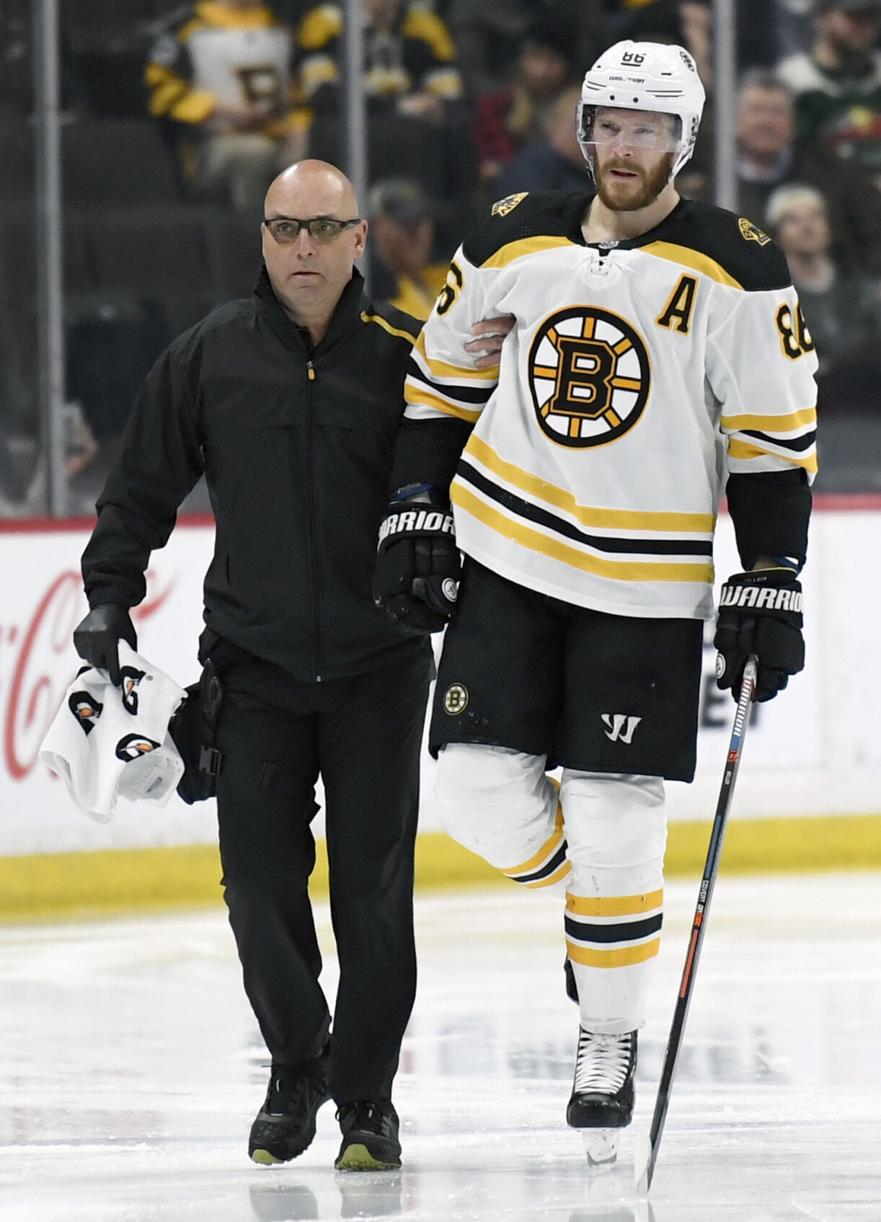 "What an example of perseverance and just dedication," Driscoll said to The Eagle at the time. "To go through what he's gone through and to see him get rewarded with this contract, it's just a great example to a lot of kids to stick with it — to really stick with it."
Miller signed as an undrafted free agent with the Bruins after the 2011 college season. He came up to Boston during 2013, and has been in the Bruin lineup ever since.
With Zdeno Chara having signed with the Washington Capitals in the offseason as a free agent, Miller becomes the "elder statesman" of the Boston blue line corps.
"I'm not going to take it for granted," Miller said. "Every day is a gift to be out there playing"
He is 33 and, with John Moore, the only Bruins defensemen 30 or older. Once Miller was the mentee. Now, he's the mentor.
"It's something that I've done in the past or [the coaching staff] has asked me to do in the past," he said. "I think that's not just me, but any older guy on the team. It's part of your responsibility. I do have to make sure my game is going, but it's something that helps me, even more. It's something I have no problem taking on, and appreciate that the coaching staff and players trust me to do that. It's a natural progression of a job as you get older. I'm the old guy on D now."
Miller's comeback will be complete when he dresses for the opener. The defenseman said that all the work he had done before camp is paying dividends.
"When I came back, I had been skating for a long time before coming back and I made sure I tested it, so when I came back I would be ready to jump right in doing drills and contribute," Miller said. "Those hurdles had been jumped over and crossed before I got here. For me personally, the biggest thing was getting back in drills and competing.
"That was probably the biggest hurdle for me, but there was a lot of work that led up to this."
Miller has had a lot of help from Bruins head trainer Don DelNegro, a North Adams native, and the rest of the team's medical staff. That has helped him get ready to have number 86 out on the ice.
"After four procedures, there's some scar tissue," he said. "That's just kind of the nature of things. It was the same thing with my shoulder or anybody's injury. It takes some time for that to get back to 100 percent normal. Obviously, it's going to be a little bit different than my left knee. It's something that's very manageable. I'm super thankful for all the support from the training staff, the coaches and the players.
"I get here a little earlier and I stay here a little later. It's part of the process."
Bruins to retire O'Ree's No. 22BOSTON — Willie O'Ree, who broke the NHL's color barrier, is set have his jersey retired by the Boston Bruins.
O'Ree will have his No. 22 jersey honored prior to the Bruins' Feb. 18 game against the New Jersey Devils, the team announced Tuesday.
He became the league's first Black player when he suited up for Boston on Jan. 18, 1958, against the Montreal Canadiens, despite being legally blind in one eye. O'Ree played two seasons from the Bruins, retiring from professional hockey in 1979.
O'Ree, 85, becomes the 12th player in team history to have a sweater hung in the TD Garden rafters.