PITTSFIELD — When the Taconic boys basketball team hits the court inside the Tsongas Center on Saturday, the Thunder will be seeking their first state hoop title.
For Taconic coach Bill Heaphy, it'll be a sense of deja vu and not because the Thunder have been a recent final-game regular.
It's because in 2001, Heaphy was an assistant coach on the last Pittsfield-based high school to win a state championship.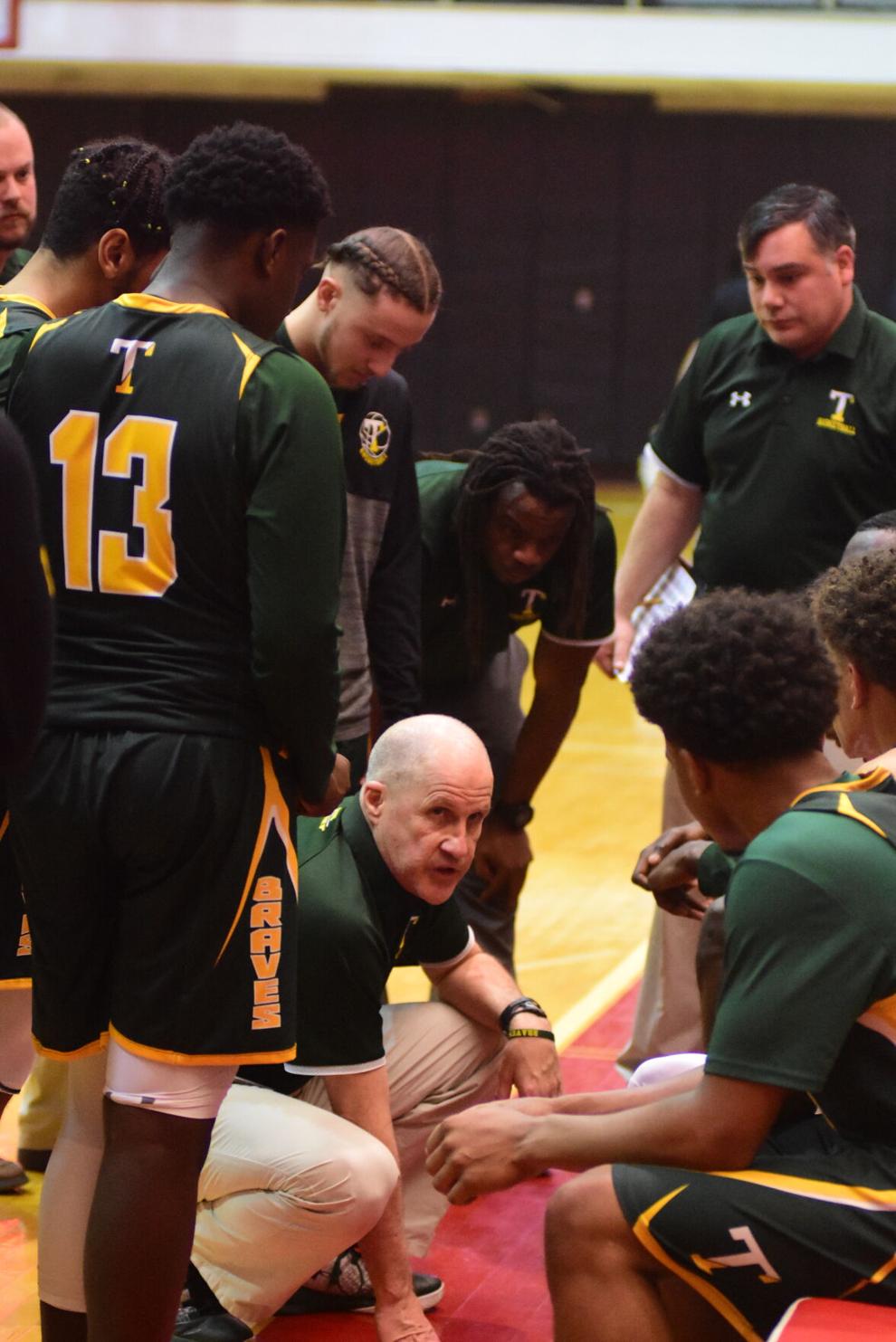 "Just how long ago it was and how old I am," Heaphy said, when asked for the first thing he remembers about that game. "That's a long time ago."
It was a 63-56 win for St. Joseph over Lynn Technical. Sean Stevens had 17 points and Derek Biss added 14 for the Crusaders.
The win marked the first time a Pittsfield team had won a boys' state championship since St. Joe did it back in 1988, beating Eastern Massachusetts power Cohasset.
Heaphy's Taconic team will take on undefeated David Prouty Saturday afternoon in the MIAA Division V championship game. The game will be played at the Tsongas Center in Lowell, and it will be the first time either team will have won a state title on the basketball court.
Taconic does have a state championship, a shared one from the COVID-19 pandemic-shortened 2020 season. Taconic was due to play Whitman-Hanson for the Division II crown, but the pandemic shut down sports and the Green and Gold did not have a chance to play for the outright title.
The two previous seasons, Taconic had dropped state title games to Tech Boston.
In the 2000-01 season, Heaphy was an assistant to Bill DiNicola at the former high school on Maplewood Ave. St. Joe had five senior starters and nine seniors on the championship team. As Heaphy recalls, the seeds for the state championship were planted when they were sophomores.
"We talked to those kids then. Their whole thought was about getting a state championship," he said.
Heaphy said he did not remember a particular "a ha" moment, or one where he would say the light went on and the coaches knew they were going to accomplish their goal.
"I remember kind of, not breezing through the county, but really playing well. Just looking beyond us in the county and saying who's going to beat us," he said. "We ended up playing Sutton in the semis. They were undefeated."
Which leads to a pair of coincidences. St. Joseph beat Sutton 59-49 in that semifinal. The Sammies, who lost to the Thunder in the Elite Eight game on Valentine Road last week, were 24-0 when they lost to the Crusaders.
"When they were down by 12, they could have said this is a 24-0 team from [Central] Mass. and folded up," DiNicola said at the time. "They just chipped away and kept coming."
David Prouty, who will play Taconic in this year's state final, is also 24-0.
"I just think we always felt we had a shot," Heaphy said. "We were anxious to see how we would do."
It isn't something that Heaphy brings up a lot.
"A lot of these guys aren't really interested in any of that," said Heaphy. "A couple of guys have asked 'Have you ever been to the state championship before Coach?' They know about the COVID year. I've told them a little bit about St. Joe back then.
"We haven't really talked about the whole experience of it. When you get to this point, everybody's good and you need a little luck along the way. The ball needs to bounce your way."