Ahead of the 2021-22 hoop season, The Eagle published preview capsules for each team. It was the first time in two years I had the opportunity and time to think about the field from that perspective.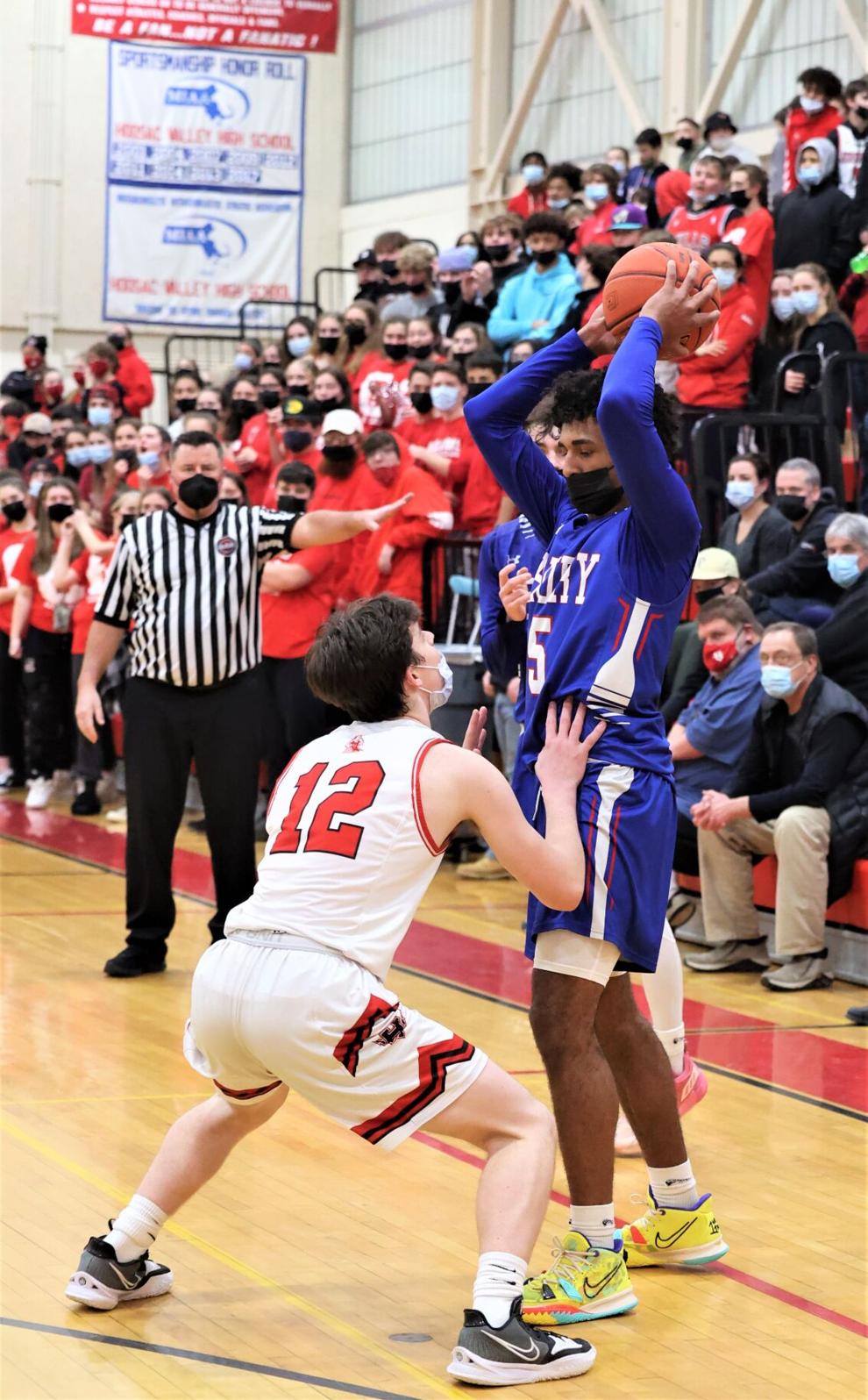 I wrote in that preview that the last time I wrote capsules, I accompanied it with a silhouette collage of two prospective stars from each team. The only two who remained in Berkshire County basketball this past season were Hoosac Valley's Shaun Kastner and Mount Everett's Ben Monteleone, both current seniors.
It was the wild west of unknown after the previous winter's mixed bag of games.
Ultimately, with four top-four seeds, it was a bit disappointing that no boys teams made it to the Tsongas Center last weekend for the state championship games. However, the season as a whole was far from a disappointment. Of the 11 teams on my beat, 10 made the inaugural MIAA State Tournaments. Only Lee, which still managed six wins under a first-year coach, missed out.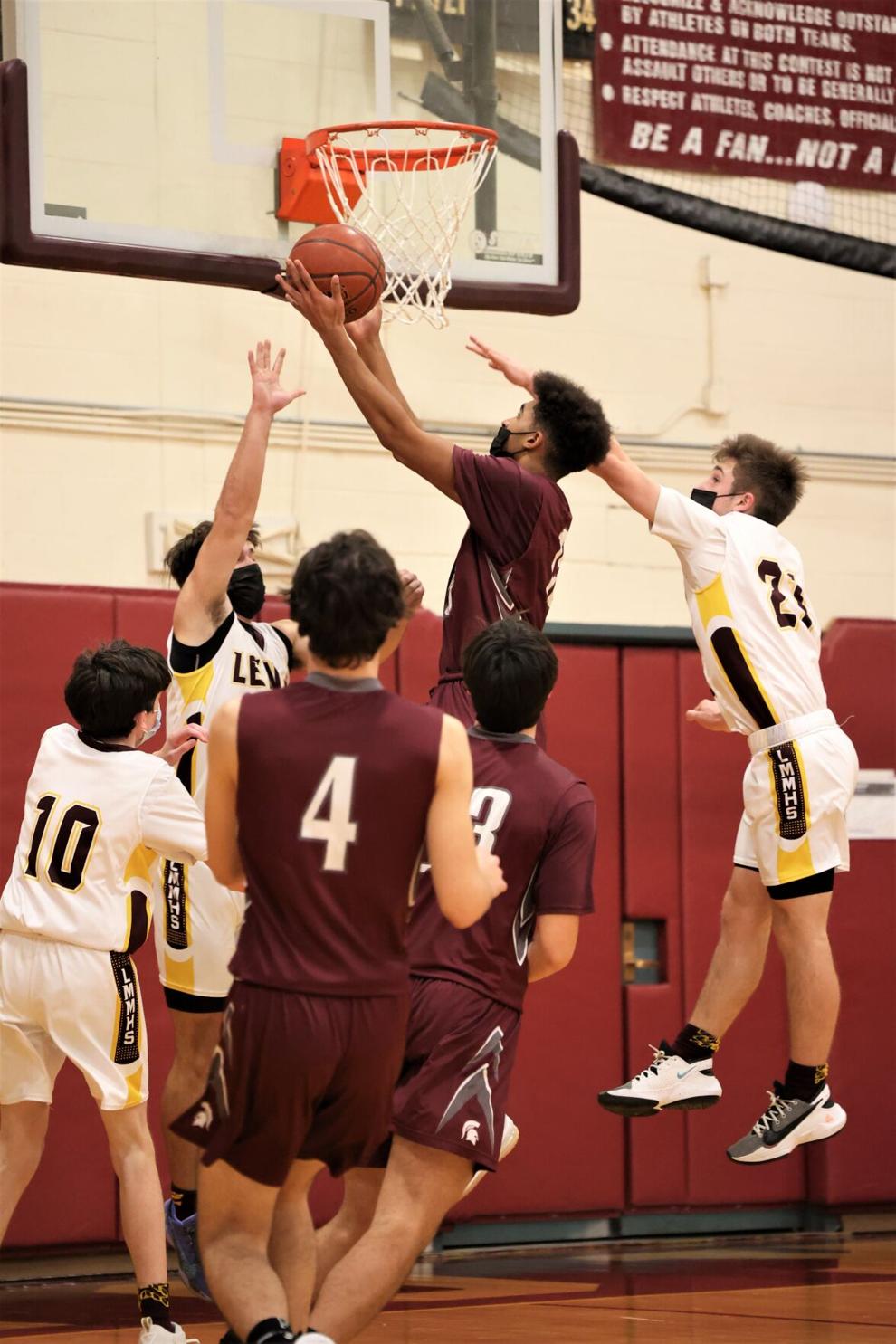 We had two PVIAC Western Massachusetts champions in Taconic and Hoosac Valley, plus a third finalist in Drury. Then both Taconic and Wahconah reached the Final Four round of their respective state brackets.
Before the season, the Berkshire League was dissolved and county teams were scattered among five different leagues. Local teams took home crowns in four of those new divisions. Taconic was 7-1 and won the Suburban North, while Drury went 10-2 to take the Hampshire South, McCann Tech won the Tri-County North with an 8-1 mark, and finally nobody could touch Mount Greylock in the Hampshire North, where coach Bob Thistle's return boosted the Mounties to a perfect 10-0 mark.
There were 13, 30-point performances by local players. Wahconah's Brody Calvert and Drury's Louis Guillotte had three a piece, Drury's Ben Moulton and Hoosac Valley's Carson Meczywor had two each, while McCann's Jacob Howland, Monument's Khalil Carlson and Hoosac's Frank Field also caught fire for a night. Guillotte's 39 spot in a win over Lenox was the high-water mark, and by no surprise Calvert and he were the top two scorers this season overall.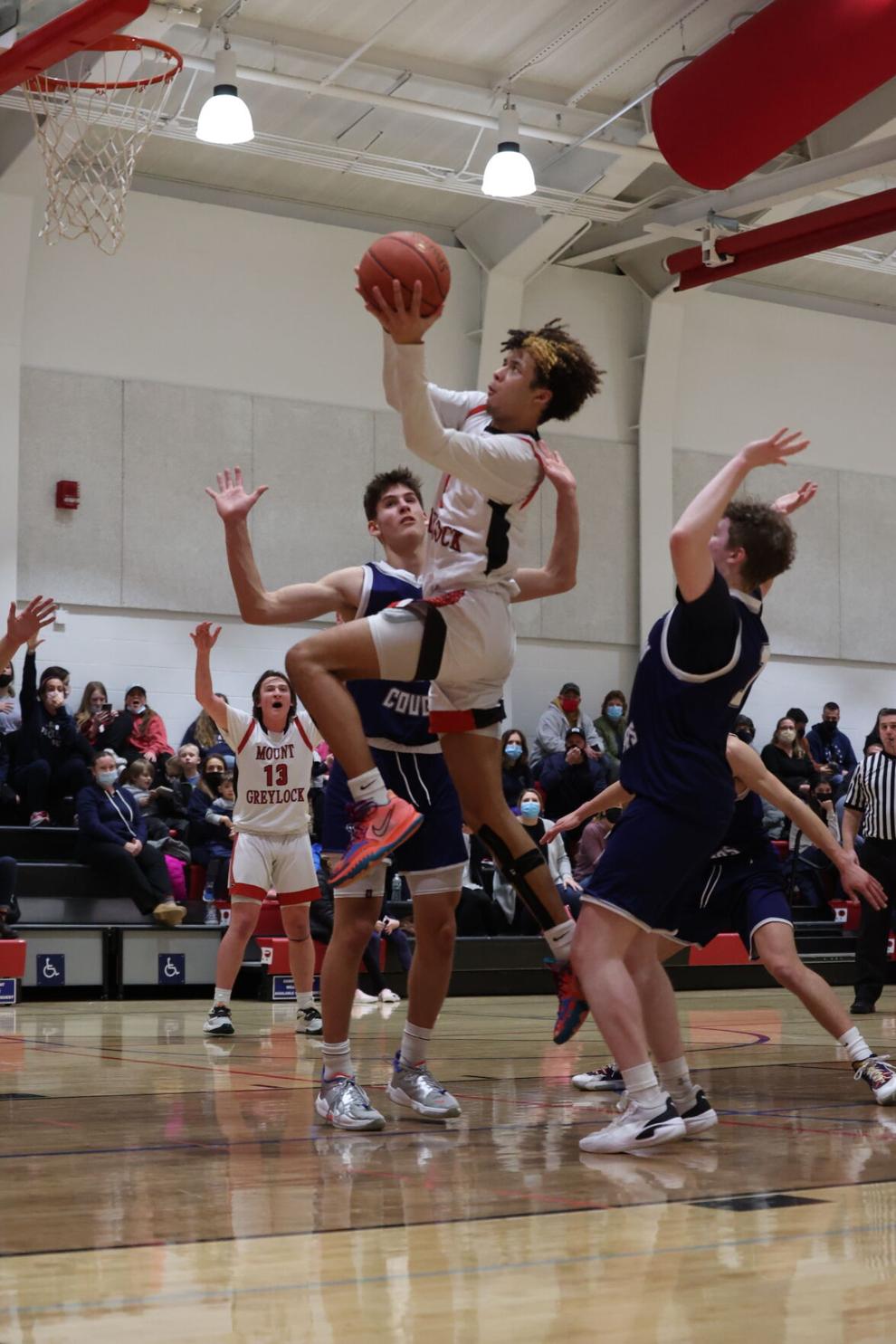 Despite the difficulties of scheduling full seasons the past two winters, we still saw a player etch his name on a banner when Carson Meczywor hung his name in the Hoosac Valley rafters as a 1,000-point scorer. Meczywor finished a stellar career with the Hurricanes by amassing 1,013 points. In the Western Mass. championship game, he posted 23 points as the Hurricanes lifted the trophy over top-seeded Baystate Academy.
While researching and planning out our preview package for the year, I created three Preseason All-Berkshire Teams. Meczywor was a First Team lock before the year and followed through as a lock on the postseason All-Eagle First Team.
Not to toot my own horn, but four of the five preseason picks on the First Team were locks in our view on the All-Eagle First Team.
Meczywor is joined by juniors Guillotte and Calvert, and the recently-named Western Mass. Player of the Year Sean Harrigan, a Taconic senior.
Calvert averaged 22.8 points per game, almost a bucket more than Guillotte, who was second with 20.9. Meczywor averaged 20.1 and Harrigan 16.7.
Calvert was the model of consistency, playing all 24 of Wahconah's games and never being held to single digits. He was held under 20 just six times and scored more than 20 in all six of the Warriors' playoff games.
Guillotte developed into a true terror with the ball in his hands. He scored 16 points in a huge road win at Hoosac Valley and in the Western Mass. title loss to Paulo Friere still hung 27 points.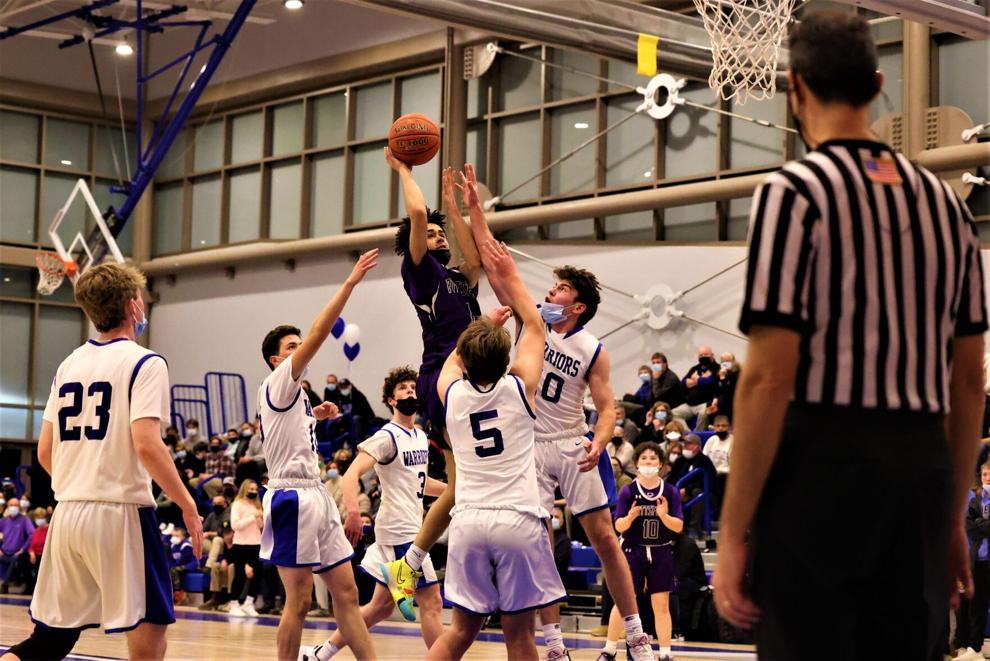 Harrigan was the undeniable MVP of the county. After Taconic lost its opener, coach Bill Heaphy's squad reeled off 11 straight wins, only losing when an injury forced Harrigan to miss a pair of contests. Taconic dropped both those, and then closed the season 9-2 with him back driving the car. In the Western Mass. championship win, he scored eight of his team's final 10 points in a 46-43 victory over Springfield ICS. Other Harrigan highlights included Taconic's slim Berkshire slate. In two regular season wins over rival Pittsfield High, the veteran guard brought it with 24 and 20 points, and he also hung 26 in a tough road win at Wahconah, which was 7-1 at the time.
The fifth All-Eagle spot was a definite conversation, but ultimately the answer is Monument Mountain sophomore Khalil Carlson.
Coming off a bit of a breakout campaign during the abbreviated 2020-21 season, Carlson hit the ground running for his follow-up year. He scored 27 points in a huge with over Drury on opening night. Nine days later he snapped off a run of 22, 33 and 20 points in three more wins for the Spartans. Like Calvert, he was only held to single digits once — seven points, ironically in a win over Wahconah. Carlson banged bodies in the paint and didn't miss a single outing during Monument's 21-game season, averaging 18 points a night.
That bumped Drury big man Tim Brazeau to lead the Second Team with Blue Devils teammate Ben Moulton. Brazeau missed a few games in the middle of the season but had a very strong close to his senior year in driving Drury into the Elite Eight. He averaged 11.4 points per game and made driving on Drury one of the toughest things to do in Western Mass. basketball. Moulton, meanwhile was a fast-riser as a senior, showcasing an improved handle and outside stroke. He averaged 16.3 points and poured in 48 3-pointers.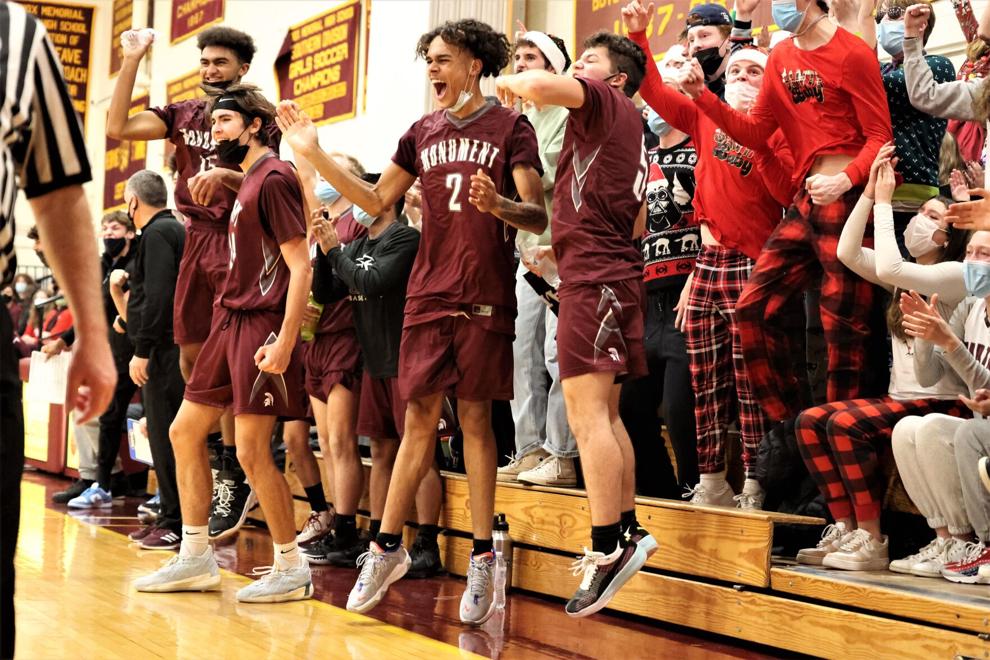 Also surprising on the Second Team were two previously unfamiliar names in Wahconah's Pat McLaughlin and Taconic's Tayvon Sandifer. Those two scored a combined two points in 2020-21, but this winter McLaughlin emerged as a dynamic running mate to Calvert and averaged 16.1 points as a sophomore wing. Sandifer also proved to be invaluable as the Thunder's primary or secondary option offensively, averaging 14.8 points and becoming one of the area's biggest transition threats. He also had a big moment in the Western Mass title win, hitting three 3-pointers in the third quarter and finishing with a team-high 16 points.
The final spot on the Second Team belongs to Hoosac Valley's Frank Field, who may have provided me with my favorite moment of the year. On Feb. 7 in a tie game at home, he shook two Wahconah defenders before sinking a corner 3-pointer at the buzzer. He averaged 16.9 points per game, but suffered an injury before the state tournament began. Getting to have Wahconah, Hoosac and Monument in the same league was a real treat all year.
On the Third Team, we have two Generals in senior Toby Gaulden-Wheeler and junior Carter Mungin. They are joined by Monument Mountain senior Kenzel Chandler-Ellerbee, and juniors Chase Doyle from Mount Greylock and Michael Butler from Lenox.
Gaulden-Wheeler (12ppg) was the senior captain who finally piloted Pittsfield back to the postseason and scored a team-high 17 points in a state tournament win. Mungin (11.2) improved throughout the season in his true varsity debut and certainly put the area on notice for next winter with 25 points in a 69-68 loss to Taconic late in the year.
Chandler-Ellerbee developed into a real emotional and vocal leader and lock-down defender for coach Randy Koldys' Spartans. Doyle led a turnaround campaign for Greylock, which went from two wins to 16 with him averaging 13.3 points, before he was unfortunately injured in the state tournament. Butler stepped up big in 2021-22 and did it in a hurry with star senior Michael Ward out for the first half of the season. Butler averaged 13.9 points and hit 47 triples, while clearing 20 points seven times.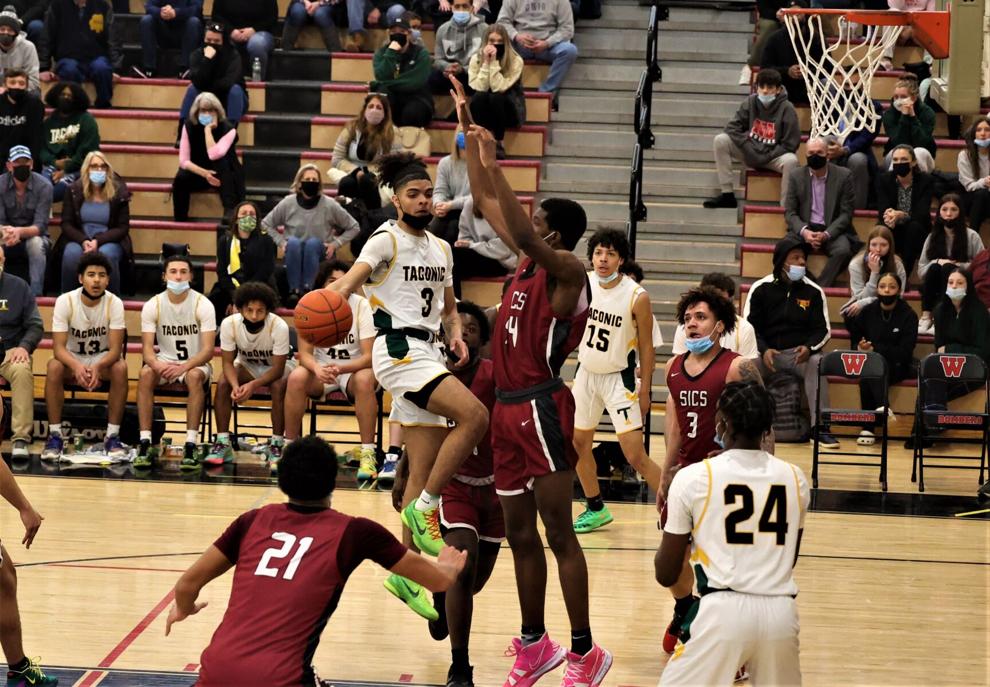 There are countless names that deserve recognition for the outstanding season Berkshire County put together. Newcomers Nick Brindle of PHS and Jacob Howland of McCann Tech dueled for the 3-point crown all season. Brindle hit an astounding 62, to Howland's 56. Ben Monteleone, Michael Ullrich and Mount Everett soared back into the postseason, Alejandro Smith averaged double digits for Lee, and Kyle Wellenkamp, Michael Ward, Sam Sherman, Ben Noyes, Mo Bamba and Max McAlister were other names on the list for potential All-Berkshire spots.
It was a pleasure to be back in gyms again, and we'll see you all next season.