GREAT BARRINGTON — The Price Chopper parking lot was humming Sunday morning, and it had nothing to do with the week's sale paper.
Contestants gathered bright and early at the Barrington Plaza before the 45th Josh Billings RunAground began at 9:30 a.m.
(tncms-inline)1439563063129255940[0](/tncms-inline)
"I start my pre-race checklist the night before," said Brian Rabuse, who is participating in his 25th consecutive race. "I pack everything the night before, and I find I can sleep better since I can just wake up and worry about getting a coffee and making it here on time."
The Josh was virtual in 2020, because of the COVID-19 pandemic, but Rabuse still loaded a toolbox, race bag, pump, drinks and extra wheels into his vehicle as he continued the tradition of racing.
"I haven't seen a lot of these people because of the lockdown," Rabuse said. "Last year, I did it on the course and it was lonely, but I think the year feels incomplete without doing it."
For those who might run into race-day issues, Berkshire Bike & Board had a pop-up tent and was ready to help.
"Last-minute tuning, flat tires, any last tweaks people may want to make," said Nic Piretti, who was working his first Josh with Berkshire Bike & Board. "We follow around for mechanical miscues on the course and, hopefully, it is a quiet day out there.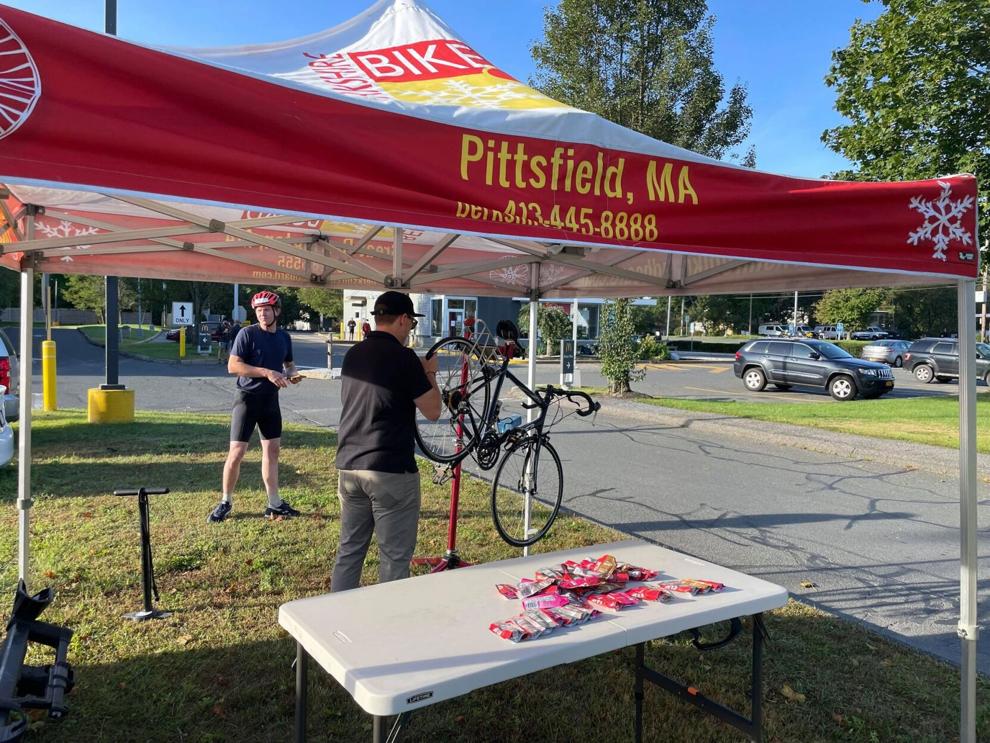 "It is great seeing the local biking community and how much it has grown over the years."
As race director Patty Spector scanned up and down the aisles packed with cars and bikes, she couldn't help but feel the energy throughout the lot.
"Everyone is looking to get back to some normalcy, and this is the right direction for a lot of people," Spector said. "It feels good to see the enthusiasm for being outside and training.
"You need a goal to work toward, which is great for health and conditioning. The Josh gives people a goal."
For Duncan Brown, Eric White, Bruce Grinnell and Vic Laport, they were looking to become the first group of 80-year-olds to complete the race.
"I've been in the 70-and-older group three times," said White, who was participating in the race for the 25th time, "but I kept getting older and older. I told myself, 'Wait a minute, there has never been an 80-and-over group.'
"I scratched my head and started asking who I know that is over 80. ... I have a couple of friends who are only 78, so, they're not old enough."
Brown didn't think twice when asked to join the team.
"I don't think I will get 25 of these in, like Eric," he said, jokingly, "but I am very excited about this one. Being from Berkshire County, I know it is a great balance of fun and competitiveness each fall."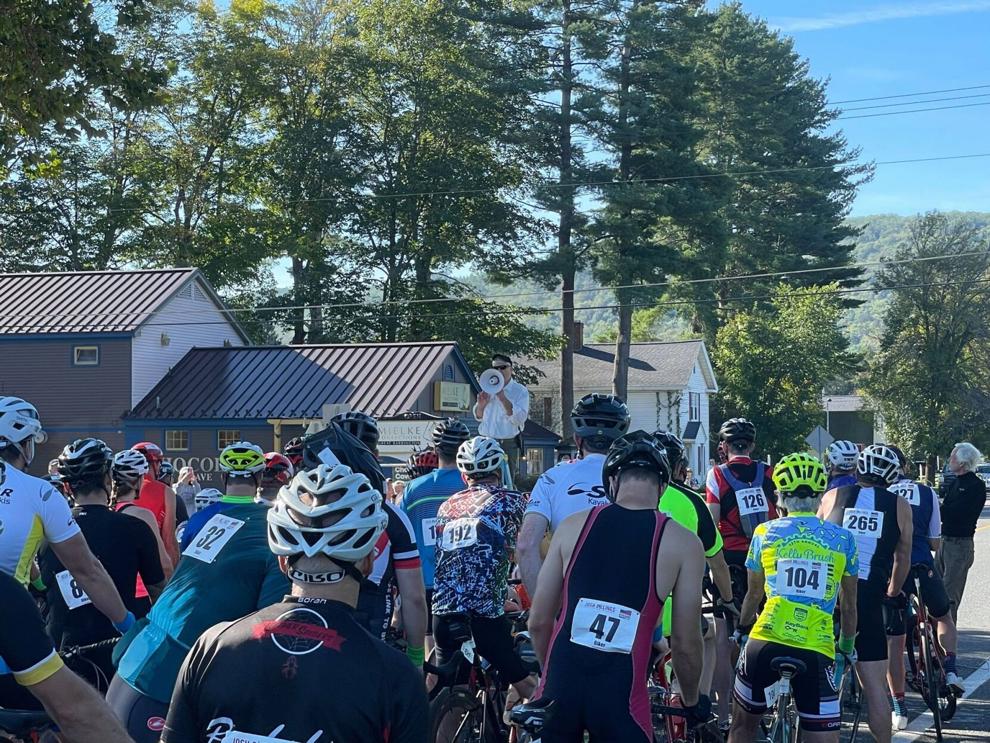 According to White, the team will live up to its name — Grumpy Old Men — no matter the race's outcome.
"I complain more and more in my running group in the morning," White said, jokingly. "I've been running with them for over 20 years at 6 a.m. and we keep getting grumpier and grumpier."
The bikers began at Price Chopper and the paddlers tackled the Stockbridge Bowl, Finally, the runners began at Camp Mah-Kee-Nac and ended at Tanglewood.
(tncms-inline)1439582969950244864[1](/tncms-inline)
It was in 1997 when Rabuse taught at Reid Middle School and was approached about making a team.
"I was hooked," he said. "I did not see it being a 25-year commitment, but I am in it now and look forward to it every year."