PITTSFIELD — Keith Foulke is a Red Sox World Series hero. Almost two decades later, he's still treated that way.
"I blend in for a little while, then I buy a few and a few free ones show up," said Foulke.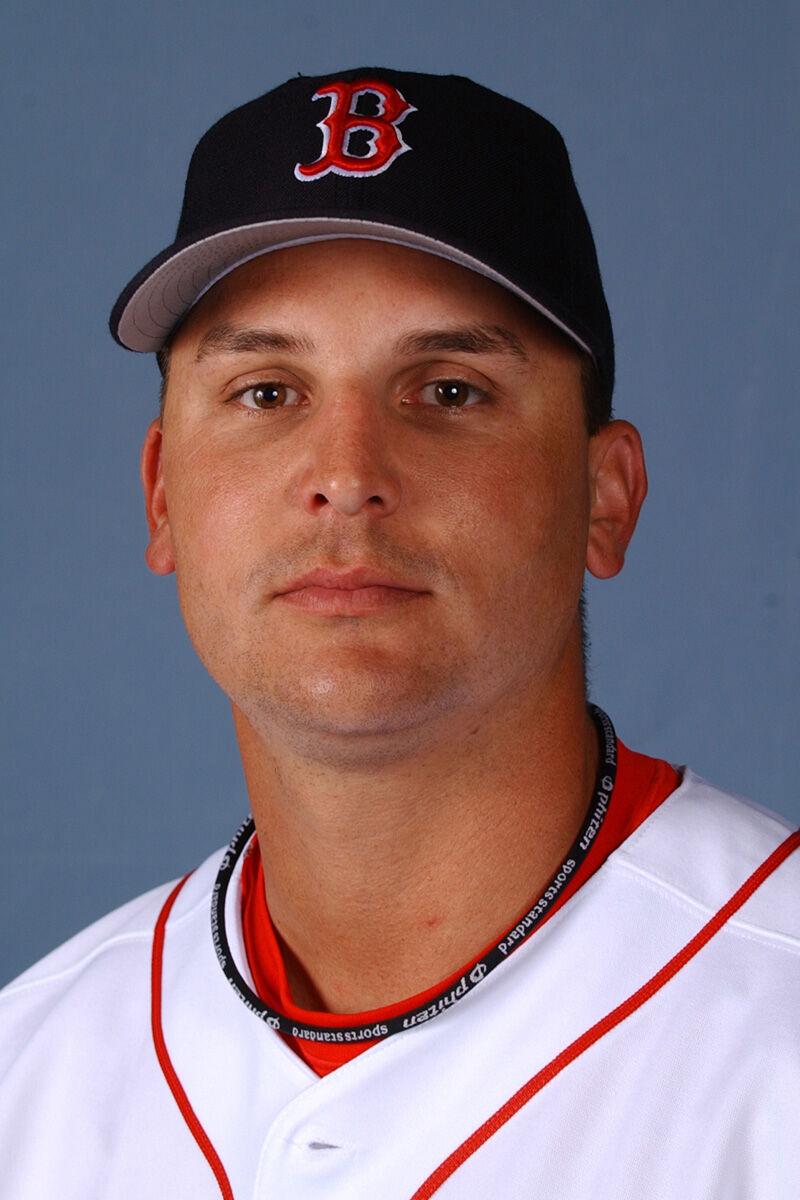 Foulke fielded Edgar Renteria's ground ball. When he flipped the ball to Doug Mientkiewicz at first for the final out, the Red Sox reliever got his name etched into the Boston Baseball history book.
Or as Red Sox Hall of Fame broadcaster Joe Castiglione said: "A 1-0 pitch. Here it is. Swing and a ground ball, stabbed by Foulke. He has it. He underhands it to first — and the Boston Red Sox are the World Champions. For the first time in 86 years, the Red Sox have won baseball's World Championship.
"Can you believe it?"
Foulke was at Wahconah Park last Saturday night, watching the Brockton Rox beat the Pittsfield Suns 6-2. It was not any kind of a promotion, as Foulke's son Kade is a member of the Rox's Red Sox alumni club. The sons of David Ortiz, Pedro Martinez and Manny Ramirez — all of whom were either on the field or in the dugout at Busch Stadium on Oct. 27, 2004 — are members of the Rox.
"It's one of those things that even though I'm coming here to watch my son and some of the other college leagues. It's fun to come visit these towns," Foulke said. "This is what baseball is all about. You get a bunch of amateurs out here, playing the game that they love. I get to sit around, relax, watch the game, talk to fans. It's all New England, so there's always a close connection."
Foulke spent part of his Saturday talking with Suns fans and posing for photos. Being a World Series Champion does that for a player.
The right hander spent 11 years in the Major Leagues. Six of those years were spent with the Chicago White Sox, as the White Sox acquired him as part of a multi-player deal with the San Francisco Giants. Foulke was traded to Oakland after the 2002 season.
Foulke elected to enter free agency after the 2003 season, and signed on with the Theo Epstein-Terry Francona Red Sox for the 2004 season. He played in Boston for three years, before signing with Cleveland in 2007, and then went back to Oakland for the 2008 campaign.
A reliever throughout his big league career, Foulke had 42 saves with the White Sox in 2001 and 43 saves with the A's in 2003. He recorded 32 saves with Boston in 2004, and picked up the biggest of his career when he faced four batters in the 3-0, Game 4 win over St. Louis to end the "Curse."
This is why Foulke said that fans still think of him as a member of the band of "Idiots" that won it all in 2004.
"Oh, 100 percent," he said, in an interview with The Eagle while he was in the Wahconah Park beer garden last Saturday. "Even though I only had one good year here, it's one of those things where it was a pretty good year to have."
On Fox television, Joe Buck described the final out this way: "Back to Foulke. Red Sox fans have longed to hear it. The Boston Red Sox are World Champions."
"When people bring it up, it's always about the stories. Usually it's about them and where their family was. It's that personal connection," he said. "We were all a part of that ground ball, but when we talk to people here in Western Mass., or anywhere, it's always, they want to tell me where they were when it happened."
As of last weekend, Kade Foulke had six relief appearances covering 6 2/3 innings for Brockton. He pitched 1 1/3 innings against the Suns in a June 17 game in Brockton. Foulke gave up a run on three hits, one walk and he struck out two. Anton Lazits' ground-rule double drove in the ninth-inning run, which was an insurance tally in a 9-7 win by the Suns.
"It's nerve-wracking," Keith Foulke said, when asked about watching Kade take the mound with the Rox, something he didn't have to do on Saturday night.
The former Sox reliever did say it's more challenging now than when his son was younger.
"He didn't play a whole lot of Little League. He really didn't start playing until during his sophomore year in high school," he said.
Keith Foulke isn't an official pitching coach with the Rox, but when the team is in Brockton, the former Boston reliever will work with his son and the other members of the Rox pitching staff.
"It's one of those things. I'm hard on him. I tell him my opinion. It's one of those things, he understands that," Foulke said. "We have a saying in the family that when it comes to the field stuff, it's business. When we step outside the fence line, it's family and love. I make sure I ride him and I tell him what I think. His work ethic is tremendous.
"As a father, I don't think I could ask for anything more."