PITTSFIELD — The Millionaires punished the Mustangs with nine goals in a nearly perfect first quarter on Wednesday night.
Lenox boys lacrosse controlled the action from start to finish at Berkshire Community College, winning its fourth straight game with a 17-4 dismantling of Monson.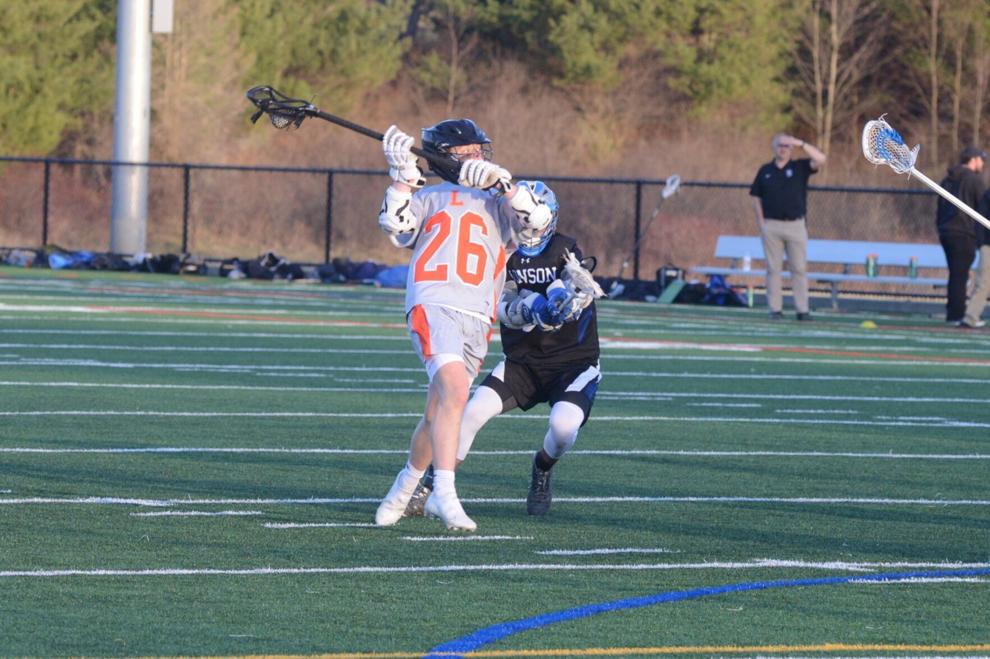 Lenox has now scored at least 14 goals in each game this season and it started with Eddie Boyko setting the tone on the faceoff.
"It's really all about speed to get that clamp [on the ball]," Boyko said after scoring three times and dishing two assists. "After that, they'd go for my body instead of the ball, so I could just scoop it."
The Millionaires started with three goals in the first two minutes and Boyko made it 4-0 with a rocket that nailed the back of the opposing net. On the following faceoff, Boyko took command of the ball and went right back to attacking the visitors and their zone defense.
"Playing against a zone, it's all about quick passes and misdirection," Boyko said. "[We needed to] make them move one way and then go the other."
Donny Bowler was a major beneficiary of Monson's zone defense, lining up out wide next to the goal before crashing into the open space in front of the net. Boyko found Bowler and made the score 6-0 with just over three minutes left in the opening frame.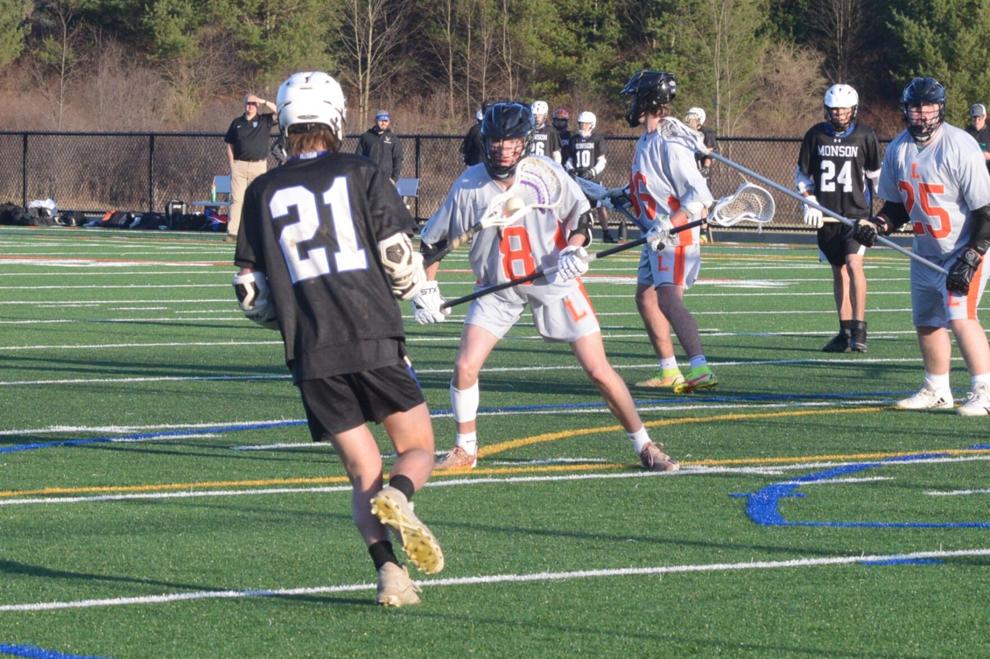 Frederick Eustis made the most of his money with eight goals for the Millionaires and Ian Mack dished a team-high four assists. Eustis pushed Lenox's lead to 14-2 late in the third quarter with a spin move off a defender before leaping into the air and firing a bouncing ball past Monson's keeper and into the back of the net.
Luke Gamberoni and Ethan Fairfield each scored while Paul Naventi, Gamberoni and Bowler each registered an assist in the outing.
The Millionaires controlled the ball for most of the day, which made life easier for keeper Jeffrey Larmon, who had a pair of saves against the Mustangs. In fact, Monson was held shotless for the first seven-plus minutes of the contest.
Lenox's season began with a 15-4 win at Granby on April 5 and the Millionaires have remained consistent, winning each of their four contests by an average of 15-3.
"I think we're all talented and get along well," Boyko said of the co-op's quick-developing chemistry. "There really isn't much disconnect with this group."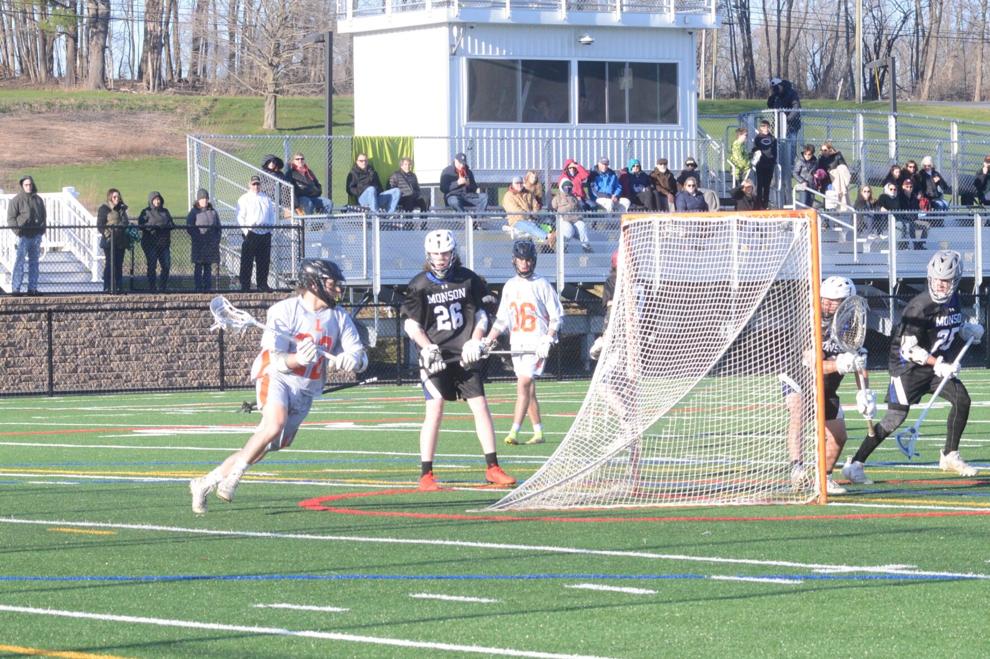 It'll be a quick turnaround with the Hornets ready and waiting for a Berkshire County battle later today. Action between Lenox and McCann Tech is slated to get going at 4 p.m. on the school's football field in North Adams.
———
Monson 0 2 0 2 — 4
Lenox 9 3 3 2 — 17
Goals — L: Eustis 8, Bowler 4, Boyko 3, Fairfield, Gamberoni.
Assists — L: Mack 4, Boyko 2, Naventi, Bowler, Gamberoni.