SPRINGFIELD — It is said that when two teams play twice in the regular season and once in the postseason, it is hard for one team to win three straight times.
When Lenox's Solia Herndon-Schmid scored a goal in the second minute of the Western Massachusetts Class D girls soccer championship game against Monson, players and fans in maroon and gold might have thought about that.
Instead, it was a stampede by the Monson Mustangs, who scored seven straight goals and the top-seeded team in Class D beat the No. 2 team 7-2, marking a sweep of three games between the two schools.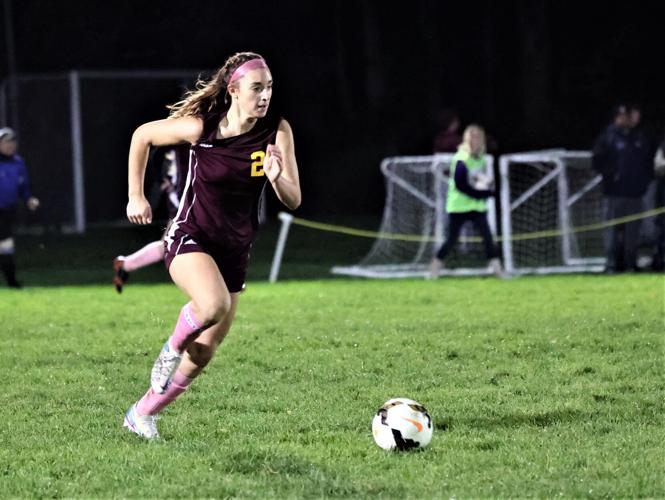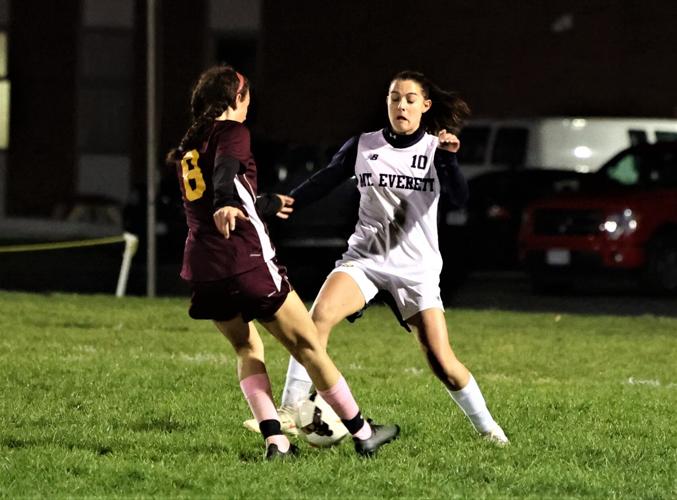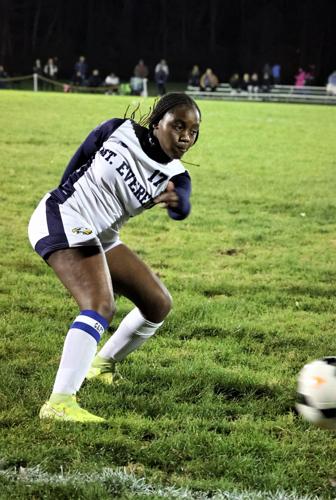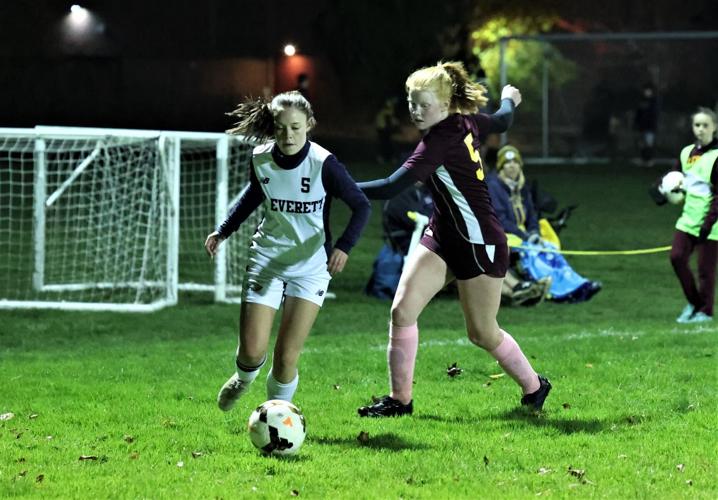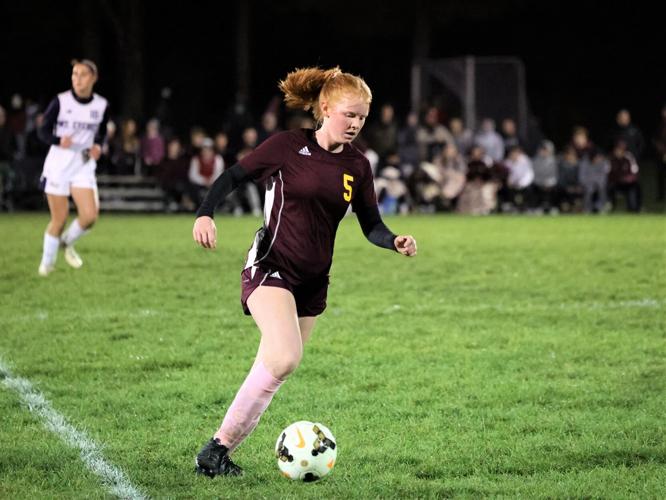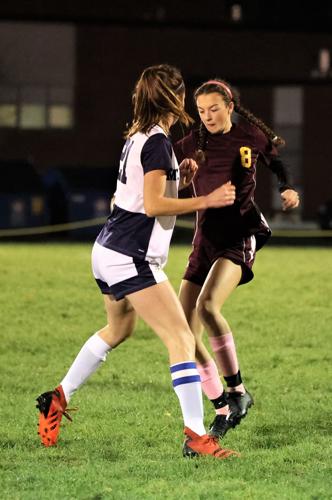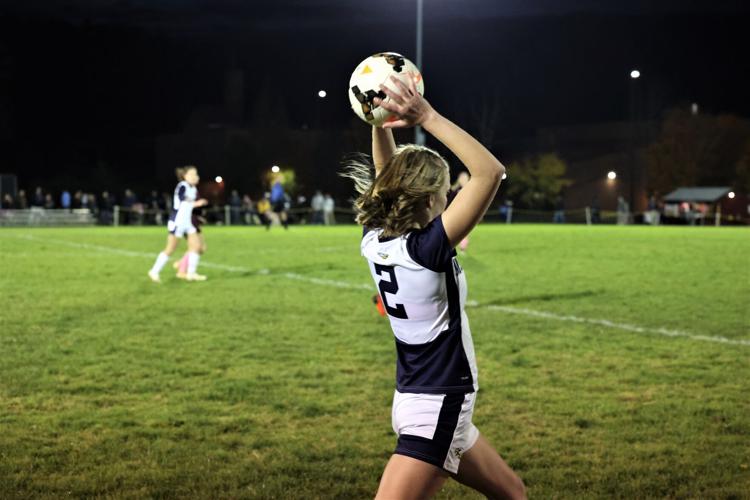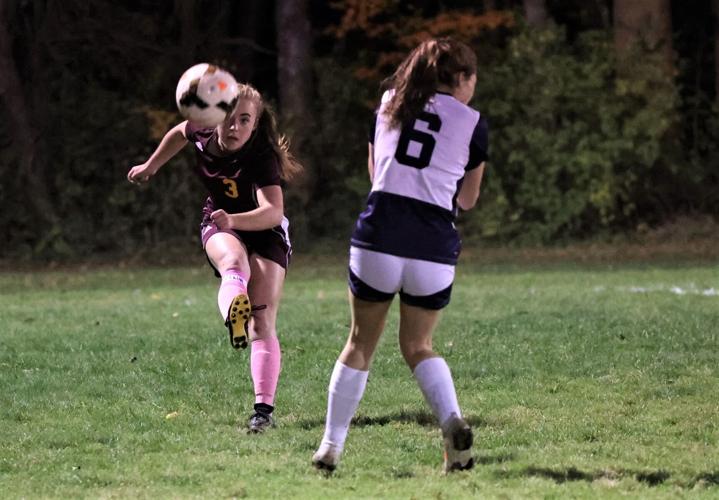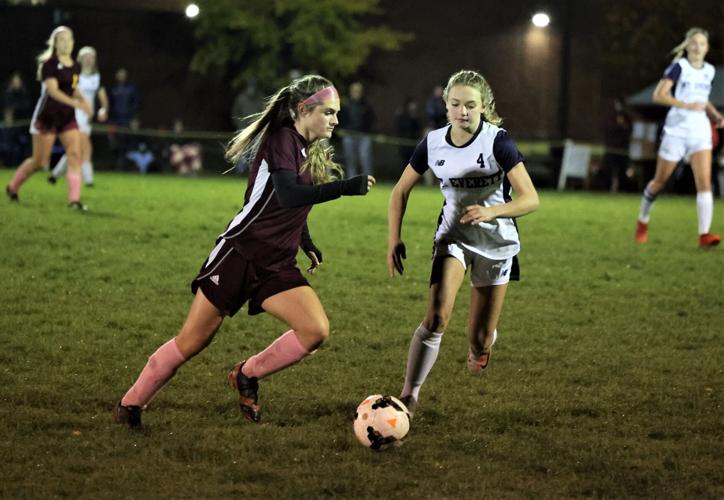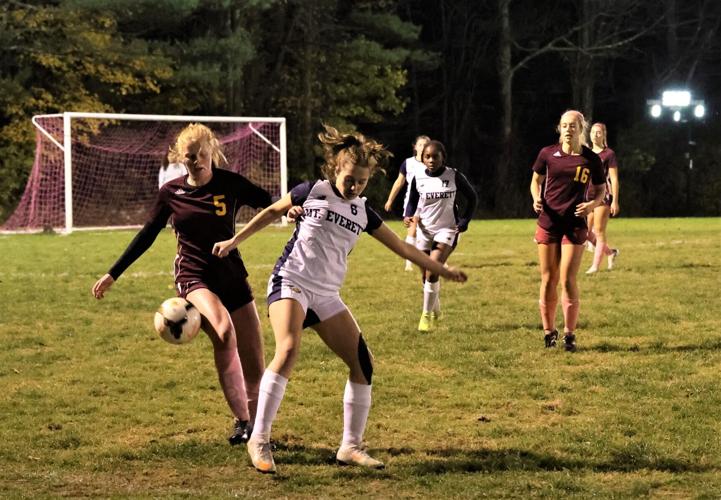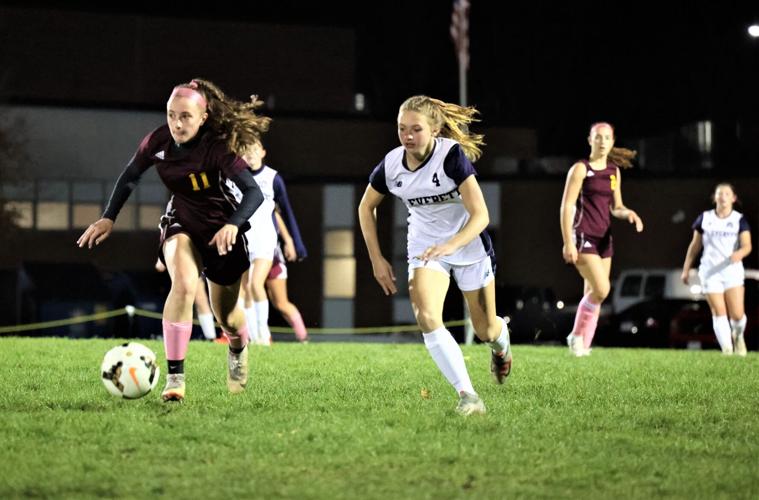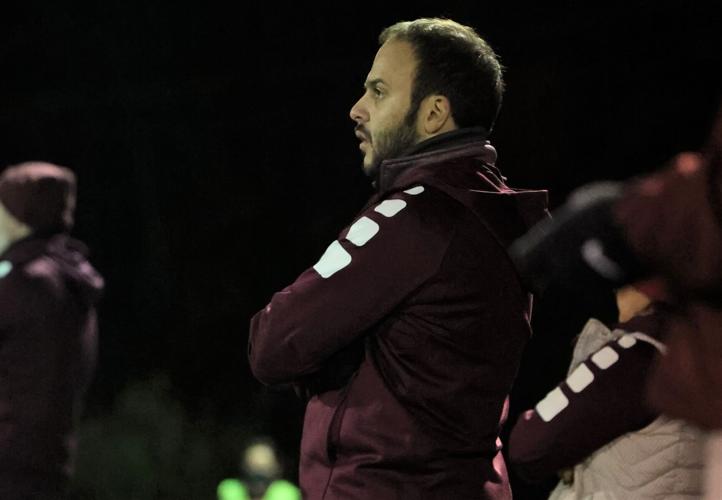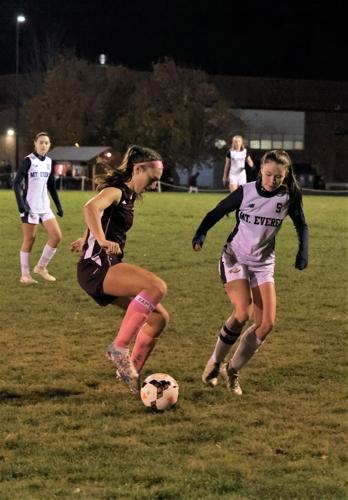 Photos: Lenox beats Mount Everett in Western Mass. Class D semifinal
On Wednesday in Lenox, the Lenox girls soccer team defeated Mount Everett 2-0 in the Western Massachusetts Class D tournament semifinals.
To purchase photos from this gallery, click here.
"Without a doubt. I'm definitely proud" of the road to Pope Francis, Lenox coach Brian Seminara said. "It's a little unfortunate that we were paired up with Monson, but the one and the two seed in Western Mass. Happy with that."
The Millionaires had been the reigning Western Massachusetts Division IV champions, while in 2019, Monson had made it to the Division III semifinals.
Lenox and Monson, both members of the PVIAC's Central Division, had played each other twice. Monson won the first game 6-0, and the second 4-2.
The way this contest started, one wondered if there would be a difference. That's because the Millionaires struck first. Herndon-Schmid's low shot from the right side eluded Monson goalkeeper Emily Provost to the far post just 1 minute and 42 seconds into the contest. Before everyone was settled in, the Millionaires were up 1-0.
"First of all, we were pretty hyped up on adrenaline," Herndon-Schmid said after the game. "We got to put one in early. Allie [Lamm] was in a perfect position. It went from Jenny [Collins] straight to Allie. There was a gap in the middle and I was running to the gap. Allie hit it one time straight to the gap, and I shot it one time off my right foot."
For this goal, Herndon-Schmid explained, it was practice makes perfect.
"It was actually exactly like we always do this little drill before we start the game, where we have balls at the 18 and Coach rolls it out and then we hit it," she said. "It was the exact same shots that I was making in that drill."
Lenox's lead lasted just about two minutes, when Monson's Emmy Finnegan tied the contest. She took a pass from Tennessee Murphy from the left wing, and one-touched the ball past Lenox starting goalkeeper Aliza Munch.
After Finnegan's goal, it seemed like the Mustangs got rolling. Waves of blue tore down the artificial surface at Pope Francis, with either the Lenox backline or Munch having to come up big. Not even a time out taken by Seminara with 22:18 left in the half seemed to slow down the stampede.
"Obviously, we started with a three back and one of our usual defenders man-marking [Tennessee Murphy] because we knew coming in that she has speed. [Lenox defender] Savannah Reber has a lot of speed too," Lenox's Molly Knight said. "It started with her man-marking, but there were a lot of gaps in the middle. Just trying to fill those and make sure everyone stays on their marks was a really big thing in preventing them from scoring.
"It was a couple of mental errors that just had them scoring in the first half."
Midway through the first half, Seminara switched keepers. Ella Hall, who had been nursing a hand injury, came in while Munch took off her goalie jersey and put on her No. 10. Seminara used her to try and slow down the Mustangs from a midfield spot.
Hannah Murphy broke the tie with 10 minutes to play, scoring on a shot to the right-wing post. The Mustangs added two more goals by Tennessee Murphy in the half, taking a 4-1 lead at halftime. The Mustangs took 20 shots at the Lenox cage in the opening 40 minutes, with Munch making six saves and Hall two.
"We had seen Lenox twice this year and we have an awful lot of respect for A, the way they play and B, the way [Seminara] coaches. He does a great job," Monson coach Eric Degnan said. "The early goal was a big way for them to come out. I told my girls at halftime I was really proud of them the way they responded to that. It wasn't just the goal, but the next couple of minutes it was all Lenox. I think once we just settled in a little bit, started to possess the ball a little bit and finally getting over the hump and getting forward. Then we started getting back into the things we're accustomed to doing."
When the dust settled, the Millionaires got the runner-up trophy while the Mustangs take home the top prize.
A little later this week, the MIAA will release the seeds for the first state tournament. Both Lenox and Monson are in Division V, and according to the PVIAC seeding of this tournament, Monson would be No. 1 in the state and Lenox No. 7.
"We get to start new," said Herndon-Schmid. "It's the state tournament. It's time to really put the pedal to the metal and win some games."
The Lenox coach said he's also ready for the state tournament, because everyone is 0-0.
"We're kind of looking forward to what I'll call a normal tournament," Seminara said, "of win-or-go-home. It doesn't matter if it's 3-0, 2-0, we just need a 1-0 win."
———
Lenox 1 1 — 2
Monson 4 3 — 7
First Half
L — Solia Herndon Schmid (Allie Lamm), 1:42. M — Emmy Finnegan (Tennessee Murphy), 3:30. M — Hannah Murphy (unassisted), 29:50. M — T. Murphy (Miranda Sandoval), 32:32. M — T. Murphy (Finnegan), 38:10.
Second Half
M — H. Murphy (Sandoval), 42:44. M — Kendall Bodak (unassisted), 61:40. M — Alana Ellis (unassisted), 71:56. L — Medeja Rudzinskaite (unassisted). 81:14.
Shots — Lenox 6, Monson 37. Saves — Lenox: Aliza Munch 6, Ella Hall 7. Monson: Emily Provost 3.