NORTHBRIDGE — A state championship was claimed at Shining Rock Golf Club on Tuesday, but the course was the day's real winner.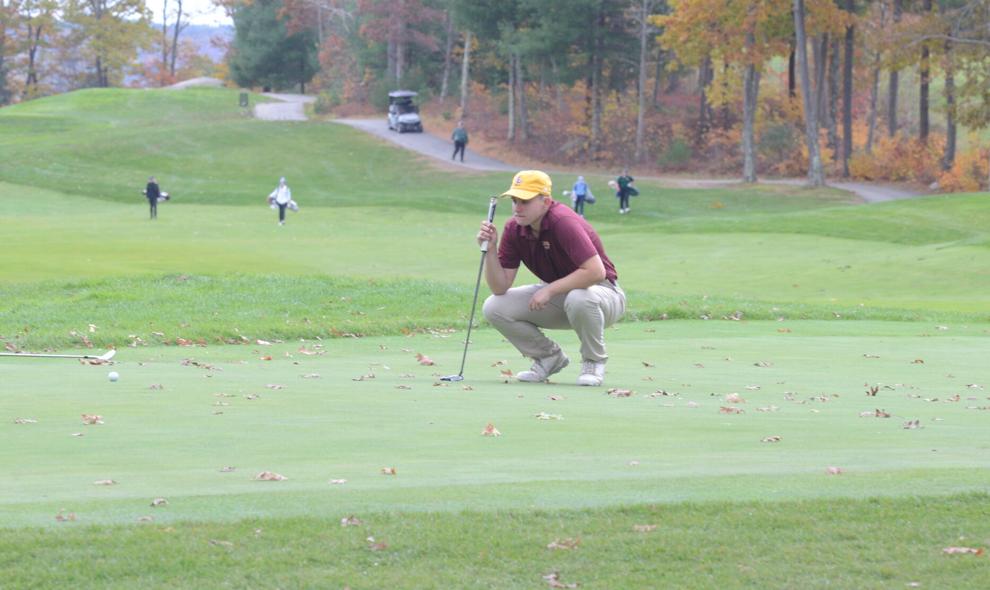 Dover-Sherborn earned the Massachusetts Division III state title and Mashpee's Colin Spencer shot a 2-under 70, the day's best score by 11 strokes, at a course made for someone who can grind away for 18 holes, according to Lenox's Max DiGrigoli.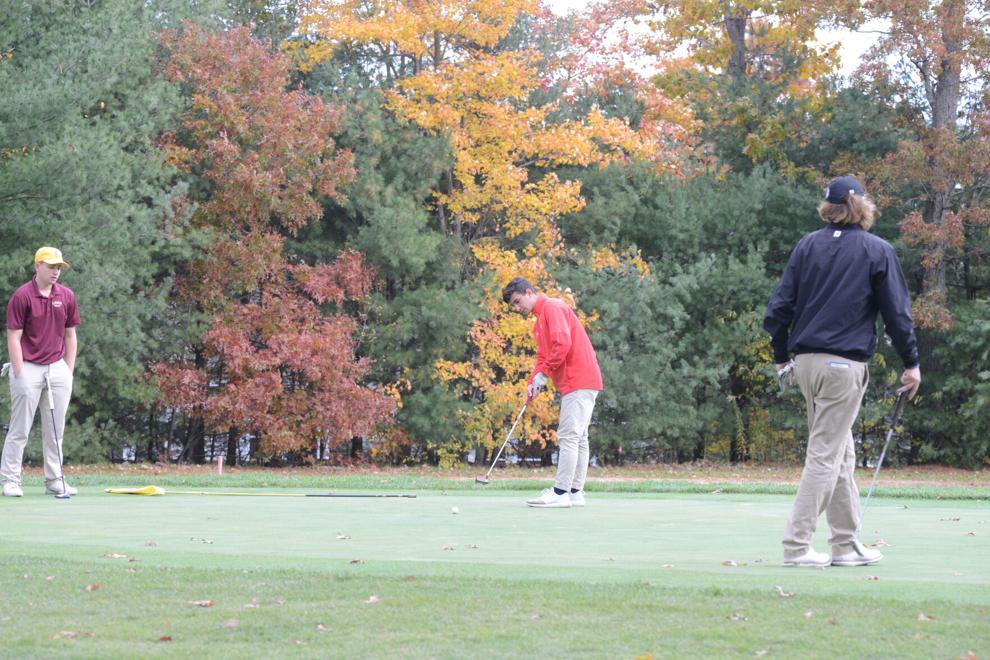 "The difficulty in this course comes on the tee shot because it's hard to keep the ball in play the entire time," the Lenox senior said. "I shot an 82, I'm not thrilled by any means, but only lost one ball. This is a course for someone who can just grind, just keep grinding, even when the going gets tough… keep going."
DiGrigoli shot the third-lowest score of the tournament and finished in a three-way tie for fourth place. The Lenox standout kicked it into gear with a 38 on the back nine, the day's second-best score on the back outside of Spencer's 34.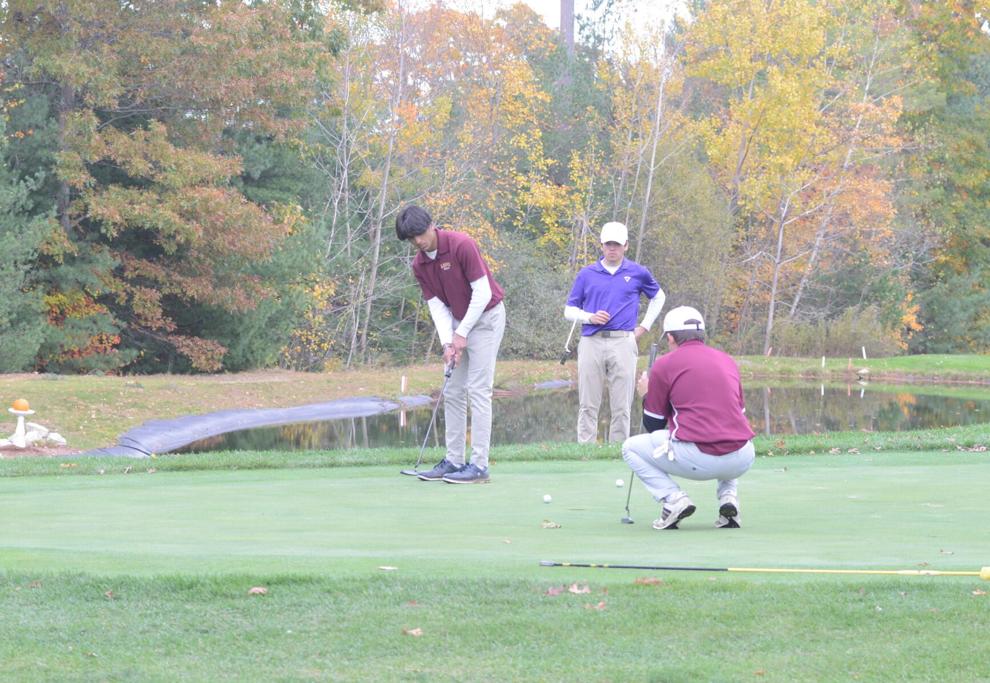 For Mount Greylock's Ben Dingman, only one word came to mind when arriving in Northbridge for his practice round.
"Wow," Dingman said of his initial reaction. "You can tell it's a modern course on the side of a mountain, they had fun [creating it].
"It's one of those courses where you have to be on [top of your game]. You have to keep the ball in play and it's hard to hold the ball on the greens [due to the speed]."
Owen Petropulos closed as Mount Greylock's top golfer with an 88 after shooting a 43 on the front nine. Lenox's Devan Patel was one shot behind Petropulos with an 89.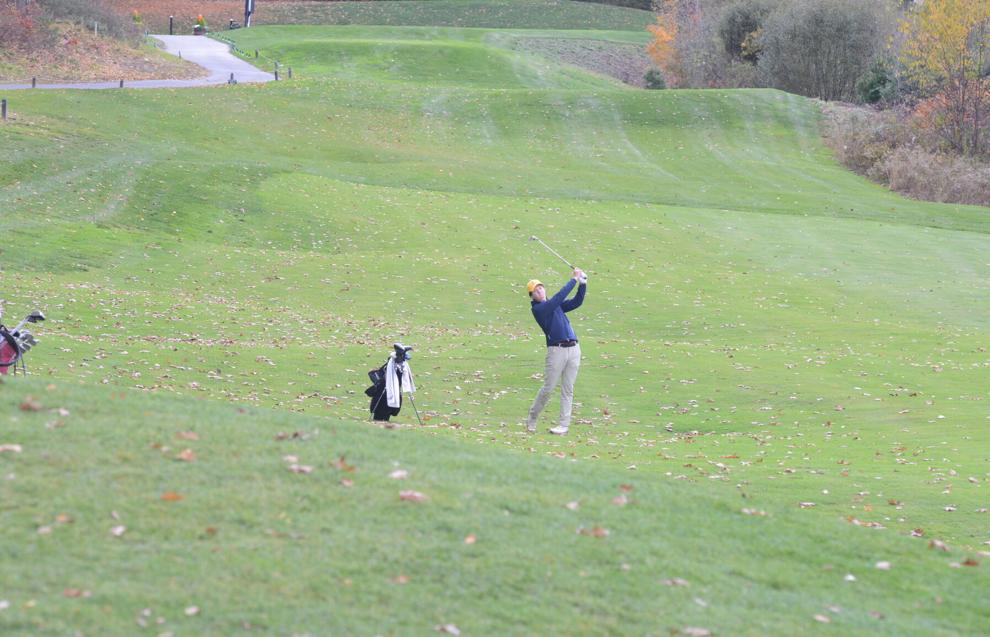 Lenox, with two golfers working near the top of the rankings, closed the day with a team score of 353 — one stroke behind Sandwich for third place.
"That is terrific," Lenox coach Dick Salinetti said while learning about the fourth-place finish. "They're a really tight group that likes and supports each other — a great group of kids."
The close calls didn't end with the Millionaires swinging for a podium spot. Dover-Sherborn and Weston each finished with a team total of 344, which meant a fifth golfer's score was needed to decide a winner.
Mount Greylock closed with a team score of 382 and Dingman views Tuesday's opportunity as a great experience for the group of Williamstown golfers competing in D-III for the first time.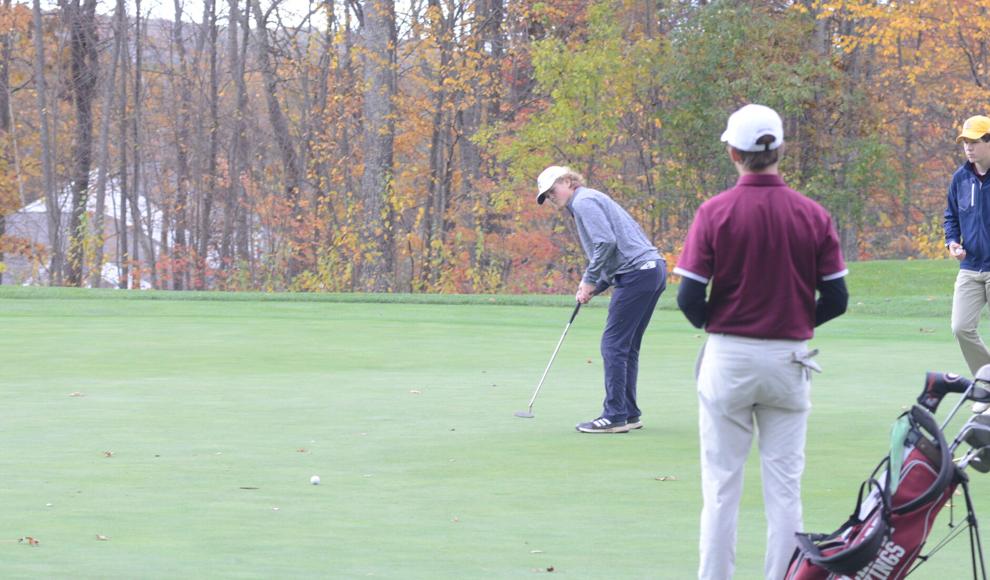 "It's Greylock's first state championship in a while and it feels good to be out here," Dingman said. "Getting to compete at this level where we all work really hard — it's a great learning experience."
Mount Greylock last reached the state tournament was 2008, finishing second to Belchertown in the Western Mass. Division II championship.
For Lenox, the state tournament appearance comes after reaching the Western Mass. mountaintop with a win at the Country Club of Greenfield two weeks ago. The team's success, however, doesn't start with a club in hand.
"This team is the most fun of any I've been on," DiGrigoli said. "I ski race and play baseball and this team is absolutely incredible. We have a great time every time we go out on the course and there aren't a lot of teams that can say that.
"I would say the reason why we are successful and can play relatively good golf is because we can relax when it matters."
That mentality is why a Western Mass. championship returned to Lenox and why yellow and maroon hats were scattered throughout Shining Rock on Tuesday.
"Last night we hung out and played ping pong," DiGrigoli said of preparing for the championship. "We were all nervous, but we were able to unwind and relax before — I think that matters a lot of us."
——— TEAM RESULTS — 1. Dover-Sherborn 344; 2. Weston 344; 3. Sandwich 352, 4. Lenox 353, 5. Gloucester 364, 6. Ayer 366, 7. Martha's Vineyard 367, 8. Ware 367, 9. Mashpee 371, 10. Rockport 378, 11. Mount Greylock 382, 12. Hopedale 384. TOP 10 FINISHERS — 1.Colin Spencer, Mashpee 70; 2. (tie) Thomas Hurley, Sandwich and Zach Pelzar, Weston, 81; 4. (tie) Tim Hill, Dover-Sherborn and JP Noone, Weston and Max DiGrigoli, 82; 7. (tie) Caden Capaldo, Joseph Case and Mason Dumas, Monson and Ethan Beauchemin, Palmer, 83.