High school athletes in Berkshire County are one step closer to playing interscholastic sports this winter. That next step, however, could be a giant leap.
The Massachusetts Interscholastic Athletic Association's Board of Directors, in a near-unanimous vote, approved pushing the start of winter sports practice from Nov. 30 to Dec. 14. The Board also approved a series of modifications for winter sports.
"I think it gives us a chance" to play, Monument Mountain athletic director Karl Zigmand said. "The modifications that I've seen are reasonable enough so it's still going to look like the sports that we want to play. It's still so up in the air. I have to get approval from my school committee and if any school goes remote it all goes up in smoke. It could change at any point.
"Right now, we've got a chance and if Monument Mountain stays hybrid and we get the okay, it could be good."
There will be modifications for basketball, hockey, swimming, Alpine and Nordic skiing. Wrestling, which according to recommendations published earlier in the month by the Massachusetts Executive Office of Energy and Environmental Affairs, was considered a high risk sport and there could not be competitions in that sport. The Board voted to move wrestling to the spring sports season.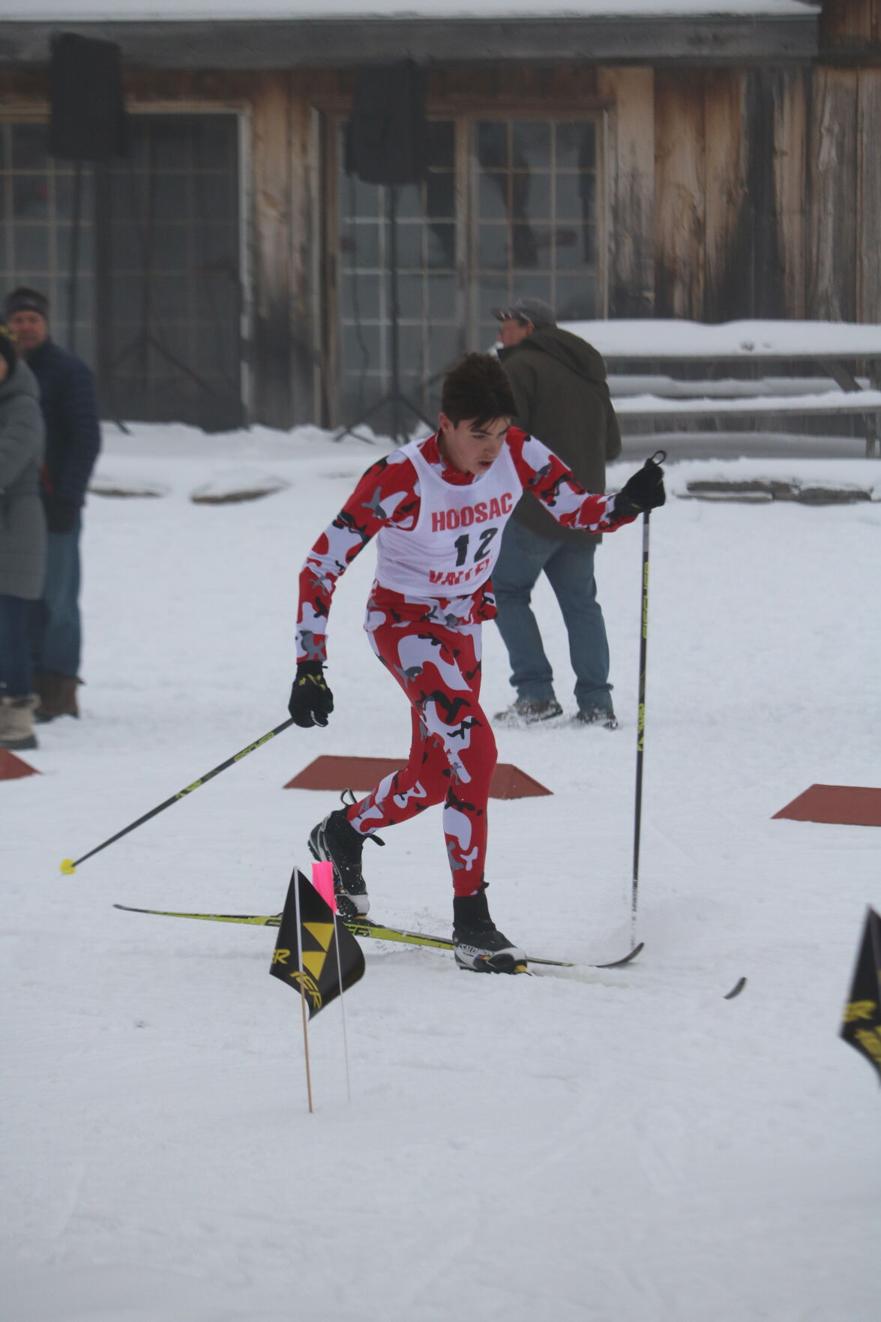 Wahconah athletic director Jared Shannon is a member of the MIAA's COVID-19 Task Force, which helped shepherd the winter sports modifications. The fact that the board voted in favor of every recommendation, he said, was a good thing.
"I think we should be very happy that we have the opportunity to play sports, that's for sure," Shannon said, when reached by The Eagle after the Board of Directors meeting ended. "I think it gives every school an opportunity to make a decision about what they can offer and how they can offer it."
The Board of Directors approval was the final step in a process that began on Nov. 6, when the EEA published a series of guidelines for sports and recreation. In those guidelines, sports like basketball and hockey — which were deemed "higher risk" sports — could practice and play. Lower risk sports like swimming and skiing, could compete in events and in championships. Wrestling was permitted to only practice.
Once the EEA's guidelines were published, the MIAA's various sports committees set out to develop modifications for their sports to be contested safely. Those recommendations went before the Sports Medicine Committee and then went to the COVID-19 Task Force before being presented to the Board of Directors.
"We've had a lot of work being done by [the sport] committees, by the Sports Medicine Committee and the COVID Task Force, as well as the staff at the MIAA, working tirelessly over the past few weeks to put together these modifications and recommendations we'll take action on today," Jeffrey Granatino, the superintendent of the Marshfield Public Schools and chairman of the MIAA Board of Directors, said before the Board began to take action on the proposals.
"Without the work of these dedicated ADs, principals, superintendents, school committees and health professionals, since we've received guidelines from the Governor's Office of Energy and Environmental Affairs earlier this month," Granatino continued, "we would not be in the position to be considering how to make winter sports work in the middle of this pandemic."
The original date to begin winter practice was the traditional Monday after Thanksgiving. In this case, that date would be Monday, Nov. 30. The COVID-19 Task Force had recommended a start date of Dec. 10.
"To say that we are going to try to be as safe as we can, in moving it back with the recommendation being the 10th," Granatino said. "I, personally, if someone brought a motion forward to put it back to the 14th, that's something the Board should and could consider. Just to be, again, setting the example of trying to adhere to the safest standards as possible for our students, their coaches and the fans."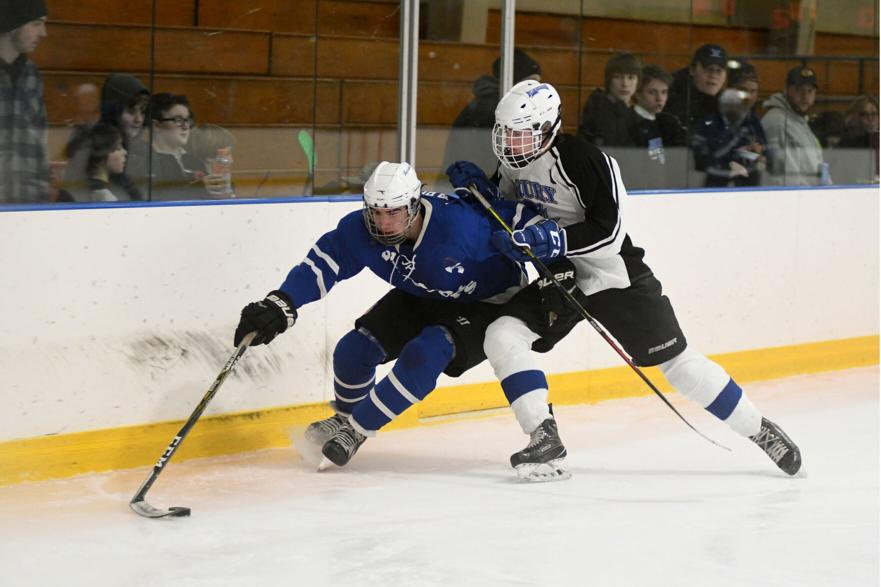 Ice Hockey will be the only one of the winter sports that is regularly contested in Berkshire County that will take a one-year pause. The other sports that Berkshire County high schools compete in will, for the most part, be contested with modifications.
Wrestling Moves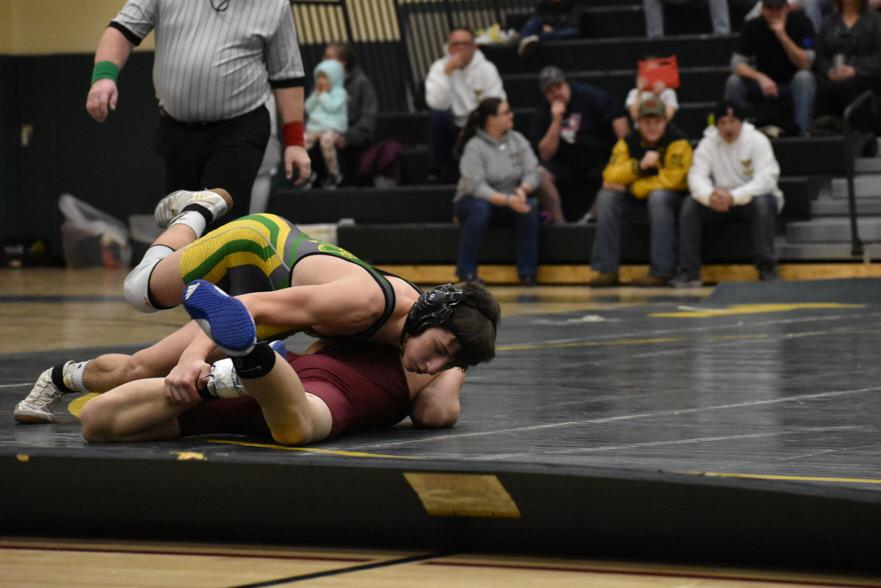 to spring
One of the sports, wrestling, will be scheduled to participate in the spring season. The Board approved the move of wrestling by a 19-3 vote. This will be the only sport that moves to another season whereby there might be conflicts for athletes deciding to wrestle or play a typical spring sport.
"Based on the current EEA guidelines, wrestling was only approved for Level 1 and Level 2 play, which is simply cohort practices. Wrestling had no ability to present modifications to reach Level 3, meaning interscholastic competitions. Wrestling had no path," said the MIAA's Phil Napolitano, the association's wrestling liaison. "For better understanding, I asked members of the EEA what the rationale was for allowing a path of football to reach Level 3 play with modifications and not wrestling. They told me point blank, both are high risk, sustained sports. The difference is football is played outside and wrestling is indoors.
"Based on that feedback, the Wrestling Committee felt that moving to the spring would allow competition to take place by moving outdoors, which is already done by colleges to showcase the sport."
Taconic wrestling coach Jeremy Tetreault, in response to the move to spring for 2021, said he was cautiously optimistic.
"I've got six seniors that I was looking forward to seeing them through," he said. "Obviously, going to the spring, some of the kids could be baseball players or lacrosse players and they're going to have to make a decision about it. I feel kind of bad about that, because spring is not wrestling time.
"Obviously, it makes me real happy that the MIAA came to that conclusion."
The two sports with the most adjustments from the winter sports season are hockey and basketball. But with no hockey in Berkshire County this winter, basketball was front and center on modifications.
Basketball Modifications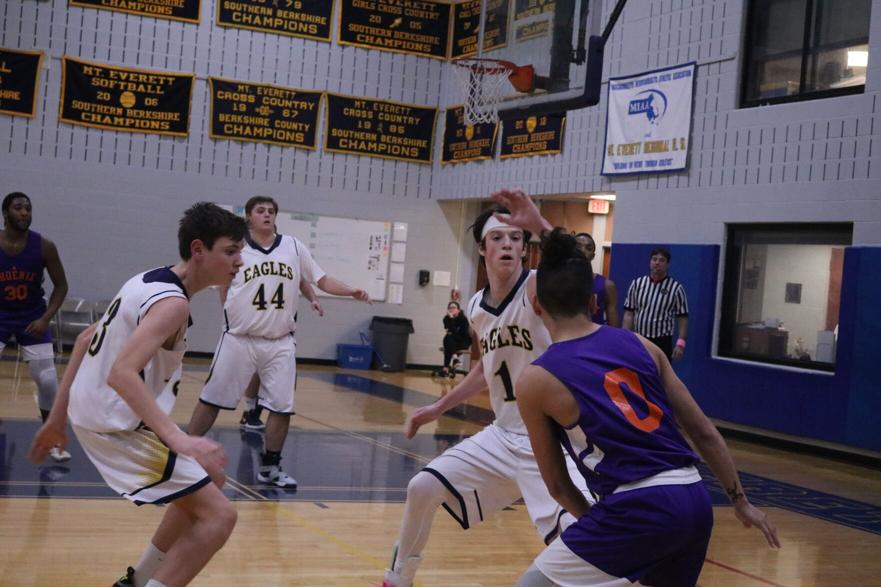 Basketball players, coaches and officials will be masked, while officials will use electronic whistles. There will be no halftimes, but breaks at the end of each quarter will last 2 minutes, 30 seconds. Timeouts will be 1:15 each.
Teams will not be allowed to have more than 15 players and no more than three coaches on a bench for a game. The 15-player limit was approved on an 11-8 vote.
Among the other modifications for the 2020-21 basketball season: There will not be jump balls to start the game. A coin flip will determine which team gets the ball first; no more than four players will be allowed to be stationed at the free-throw lane; all inbounds plays will be from the sideline. That's even for basketballs that go out of bounds under the hoop.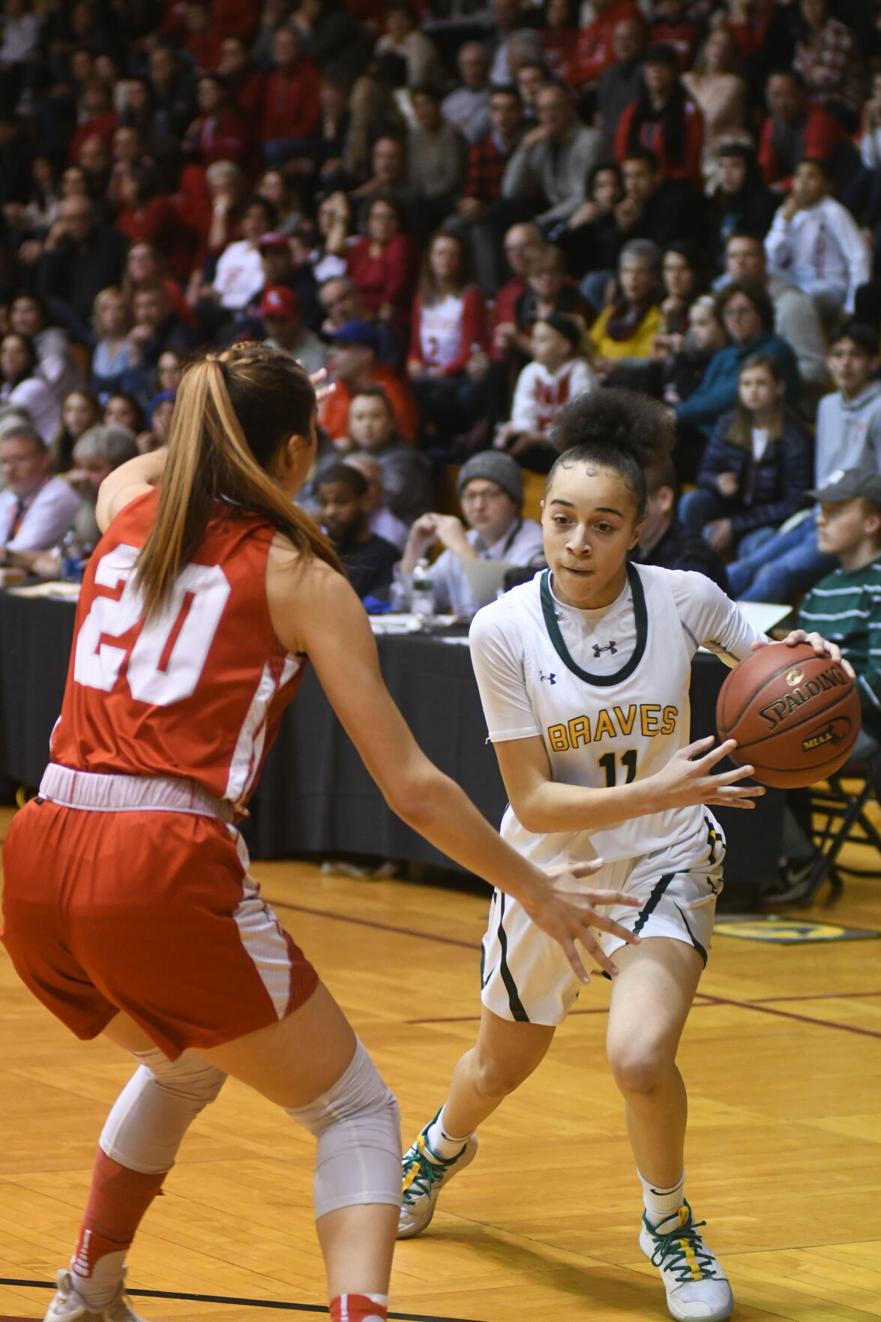 "Sometime early next week, sitting down with the principal and the superintendent and going through the feasibility of running" a season, Lee athletic director Keith Thomson said. "Obviously, for us, it's only one sport. It's basketball. We don't have any other winter sports to contend with."
Other Sports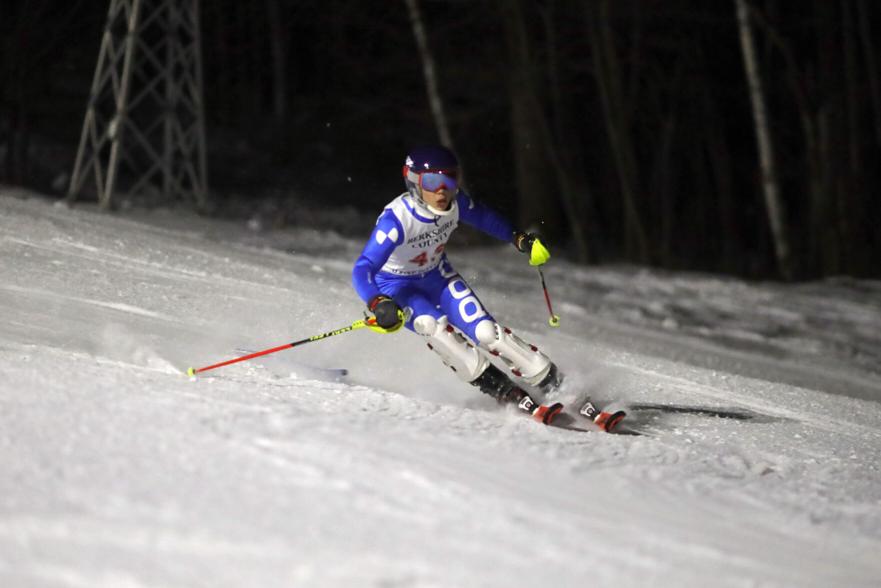 Masks will be required for athletes in the skiing sports as well. In Nordic, there will be wave starts in small groups from the same schools, similar to how the fall cross-country running season was contested.
The big question in Berkshire County, according to Shannon, will be for swimming. Pittsfield, Taconic, Monument and Wahconah all offer the sport, and participate in a league with Mount Anthony from Vermont and New York schools New Lebanon, Taconic Hills and Hudson.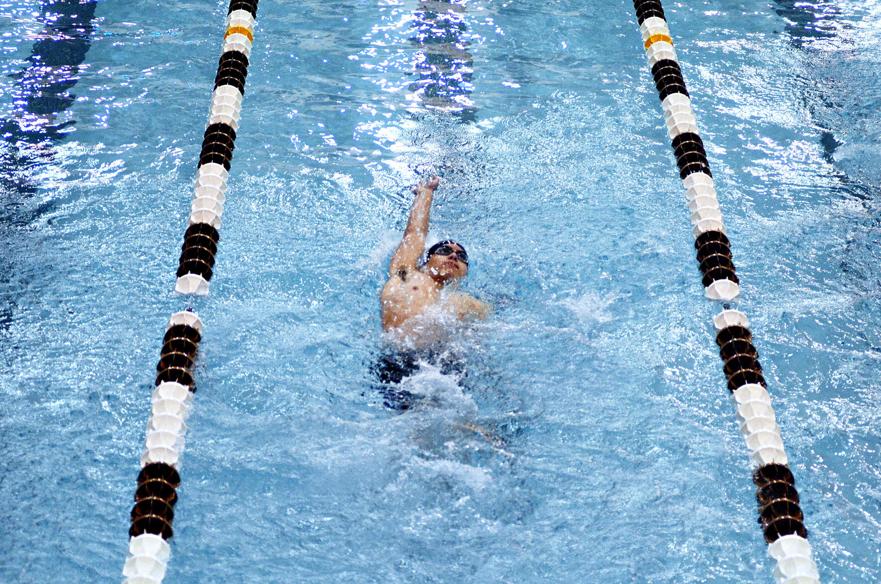 "Right now, I think that the Y and the Boys Club will probably be available. We have to talk to them to make sure. We're talking January for swimming," Wahconah's Shannon said. "The other piece of that is we have four other schools in our league that are out of state. Those four schools are not going to be allowed to travel to Berkshire County and we're not going to be able to go there. If we were able to have a high school swim season, I expect it's going to have a combination of in-person meets for Berkshire County schools that have swimming, and virtual meets for schools outside of the area that choose to have swimming."
Monument's Zigmand said that his team would not be able to host meets at Bard College at Simon's Rock's Kilpatrick Athletic Center because the school is limiting the amount of people who would be allowed on the pool deck.
Shannon said the Berkshire County athletic directors will meet on Dec. 4 to begin planning for a winter season. He did say that as long as schools are fully remote, like Lenox and Wahconah are at present, they would not be participating in winter sports.