WILLIAMSTOWN — The Mounties are headed to the Round of 16 of the D-V tournament after a tight win over the Eagles on Saturday.
George Munemo's goal in the 16th minute and a stout defense was enough for Mount Greylock to seal the win. John Morales earned an assist on Munemo's goal.
"Two games in 72 hours is never easy, but Everett presented us with a stiff challenge today," Greylock coach Blair Dills wrote in an email. "We were able to break them down through the middle early on, and we had a fair number of good chances in the second half, but [Michael] Devoti was very good for them."
"It was great to see two sophomores combine for our goal. George has come on of late, and Johnny is a heads up midfielder. All of our sophomores need playoff experience, and it's exciting we'll be moving on to the round of 16."
Devoti had 11 saves in No. 25 Everett's net. Eamon Hetherington stopped six shots for the Mounties.
No. 8 Mount Greylock will host No. 24 Saint. Joseph Prep on Tuesday.
———
Mount Everett 0 0 — 0
Mount Greylock 1 0 — 1
First Half — MG: Mumemo (Morales), 16:00.
Saves — ME: Devoti 11; MG: Hetherington 6.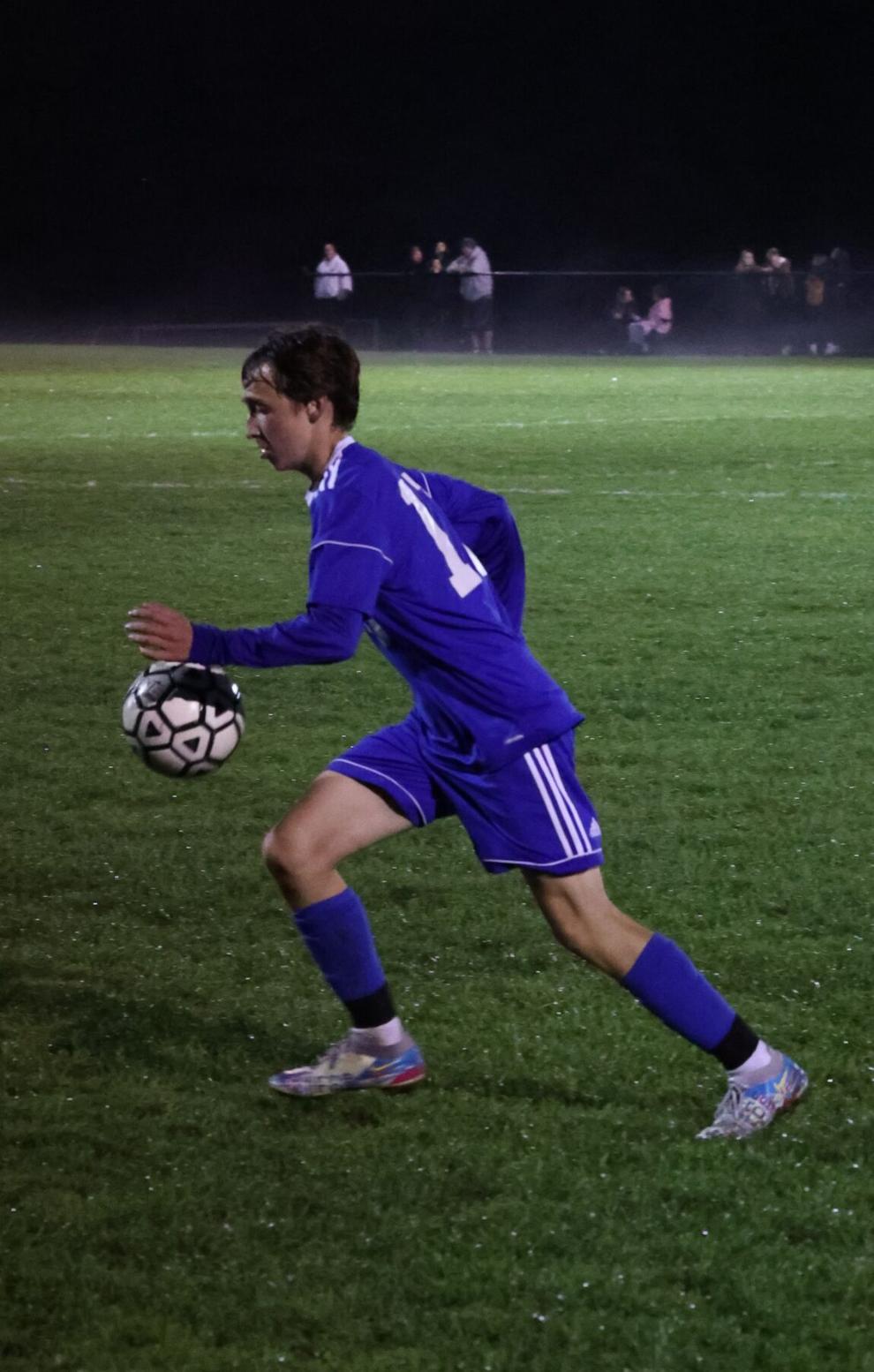 Wahconah 2, Northeast Metro 1
DALTON — The Warriors honored longtime coach John Kovacs, who retired last season, prior to their MIAA Division IV state tournament opener, and then went out and made good with a victory.
No. 8 Wahconah held off No. 25 Northeast Metro Tech, which took the 143-mile journey to Dalton from north of Boston. By virtue of winning, the Warriors get to host another tournament game this week. Their foe was to-be-determined in a Sunday match between No. 9 Nantucket and No. 24 Shawsheen Valley. The opponent either way will be forced onto another long bus ride before facing off against new coach Kevin Boino's boys.
Westport 4, Taconic 0
WESTPORT — It was a 2-hour, 45-minute drive before Taconic could take the field at Westport High on the South Shore of Massachusetts for an MIAA Division V state tournament game.
That trek, of course, was tacked onto the 2-hour trip Taconic took a couple days beforehand to face West Boylston in a preliminary game. Taconic won that won 5-4, but couldn't crank up the offense on Saturday out east.
Belchertown 8, Pittsfield 0
BELCHERTOWN — Following an opening-round win at home in the No. 32 vs. No. 33 matchup, Pittsfield High had to take to the road for the MIAA Division III state tournament's Round of 32.
There, they met a buzzsaw in the form of perennial Western Massachusetts champion Belchertown. The top-seeded Orioles led 6-0 at halftime and cruised to the sweet 16 round.