LENOX — One of the few A's I managed in my four years at Marist College came in a course called Excursions in Modern Mathematics.
I took it my freshman year as part of the core requirement. That's the last math course I ever took. So, spending an hour trying to calculate the shortest path through all the trails in Kennedy Park is the hardest I've stared at a y=mx+b problem since I was 19 years old in Poughkeepsie, N.Y. I took a third semester of Italian to get out of the second math requirement — and/or stay in the picture with an ESL education major named Cassandra, I can't really remember.
Neither algebra, nor sense of direction have ever been my strong suits, and by the end of the night last week, my desk at The Eagle looked like Charlie Day's mailroom.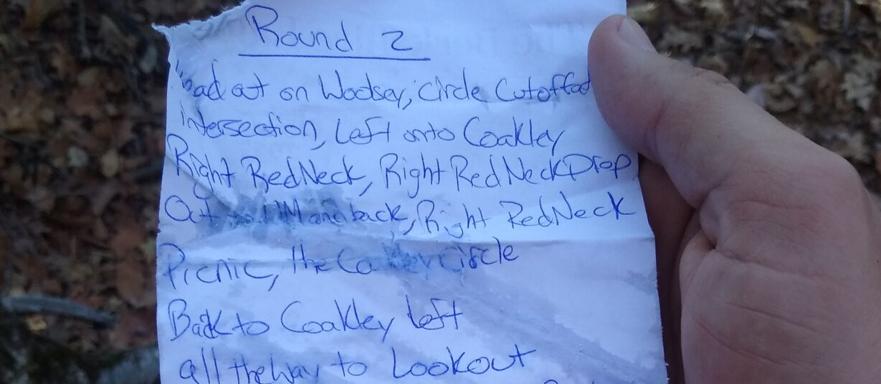 Roughly 35 hours later, with quads in both legs ceasing up like LeBron in the San Antonio, I dialed my seven-months-pregnant wife to complain from the middle of Weaver Trail heading to the gazebo. Not my proudest moment, but man, those charley horses were killer.
A day later, with a body held together by duct tape and Vaseline, I could say I conquered the Kennedy Park Challenge. Or... at least I think I did.
At the very least, I ran/walked/hiked 16.6 miles over the span of about 4-and-a-half hours with an elevation climb equal to Mount Everett, but again, I'm not great with directions.
The goal was to traverse each and every trail — with a couple minor weather-allowed exceptions — of Kennedy Park, because coronavirus quarantine has made even the slightest of us endurance enthusiasts into masochistic monsters craving competition and sore muscles.
On that, Josh Billings race director Patty Spector has obliged.
Not to frighten you off, because the Kennedy Park Challenge can be a quite lovely and family-bonding experience. The variety of terrain, flora and views within is tremendous. One can go from parkouring from root to root down Hemlock or Slippery Rock, to the stunning birch-lined jaunt around Log Hop, and over to Picnic's estate views overlooking Cliffwood Street, all in a matter of minutes. And you don't have to be trying to use brute strength to overcome your GPS watch.
The challenge isn't all about speed, strength and a wrist-wrapped list of R and L turns that would make TB12 shake in his new Tompa cleats. Throughout my afternoon, I caught glimpses of the scavenger hunt challenge, a series of yellow laminated signs dotting the trees with references to The Big Lebowski or presidential pardons.
The bottom line is that it's nice to be outside, and have a goal-oriented reason for being there. Whether that goal is fresh air, a little exercise or pushing one's body to its breaking point, it's important and purpose-giving during a time when it's so easy to feel small.
The Kennedy Park Challenge was just extended through Nov. 29, so plenty of time left to log some miles.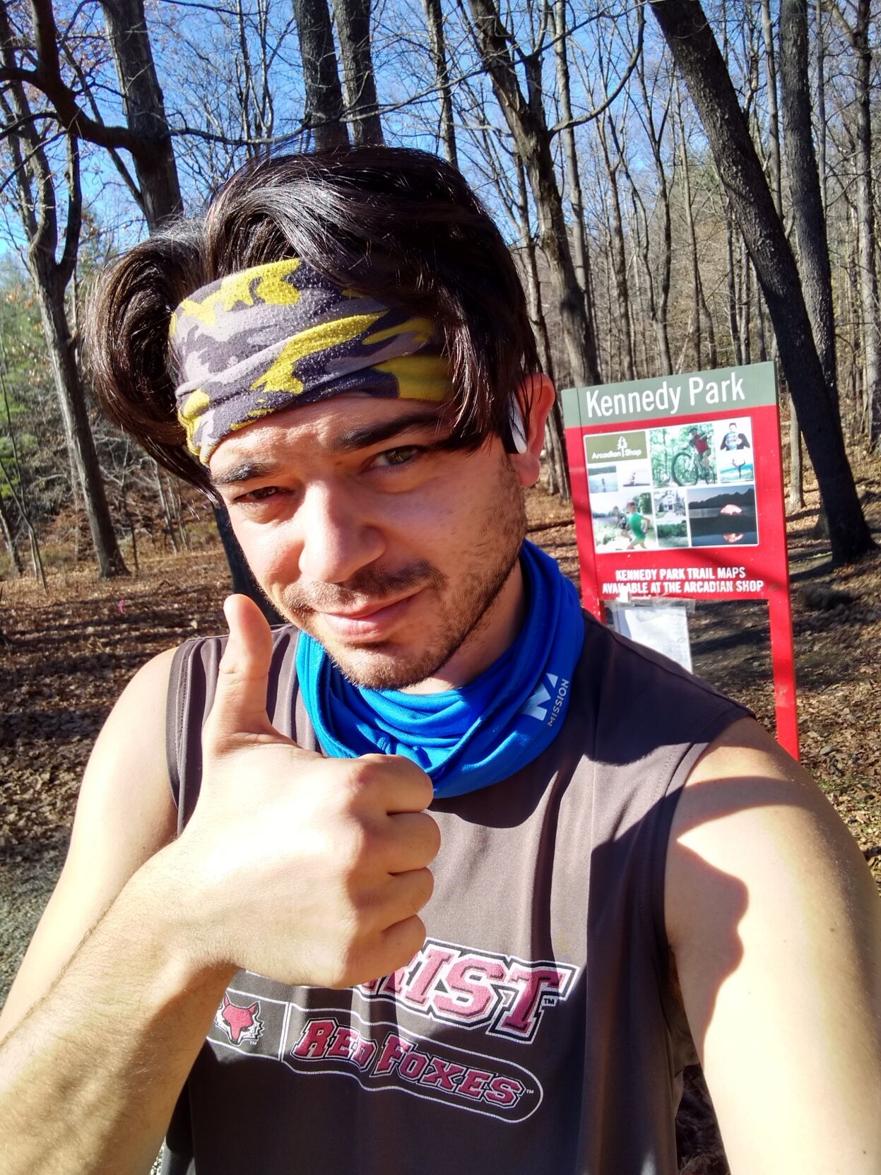 I tore out from the Arcadian Shop around noon on Tuesday, pretty well-prepared to log some miles before making my way back to refuel. Canceling out Bridges, Acorn Drop and Cold Spring was no problem, and bombing down Hemlock and Undermountain to the rear exit on fresh legs was an absolute blast. Nearly two hours and 10 miles in, though, I started thinking maybe I had bitten off more than I could chew in my planning to cross off the right half of Kennedy in one fell swoop.
As the latest Fake Doctors, Real Friends podcast episode came to a close and I stared at all of Log Hop back to the Arcadian, things got a little ditzy. I had a long political discussion with a persistent chipmunk, and took a sound break from my headphones to try and milk some of Mother Nature's energy.
Thankfully back at the car and downing a bucket of water with some hummus-covered pretzel sticks, the endorphin kick came back. I spent about 20 minutes stretching and changing into a dry shirt, headband and gaiter, but made the devastating mistake of not swapping out to dry compression shorts.
Before I hit Coakley on my return trip down Woolsey to start Stage II on the left side, let's just say friction became my greatest foe. Then the two-pronged attack started, and not carrying any hydration with me on the trails bit me like a snapping turtle from Baker's Pond clean through my quads. I took a tumble while trying to bank the turn onto Cutoff and had to slow to inching along later while trying to climb back to the Lookout gazebo.
The wife call was actually a request to meet me with the dog somewhere on Deer Run with water and baby powder. Much like we hope of the pandemic, nothing lasted forever. My lower half loosened back up for a stretch that let me knock through the Ruins, Picnic and out to the Tank, but I was singing some choice words to the birds and trees again before too long. Sarah and Jory came to my rescue back on Woolsey with only Greenfield and the Bridle path to go.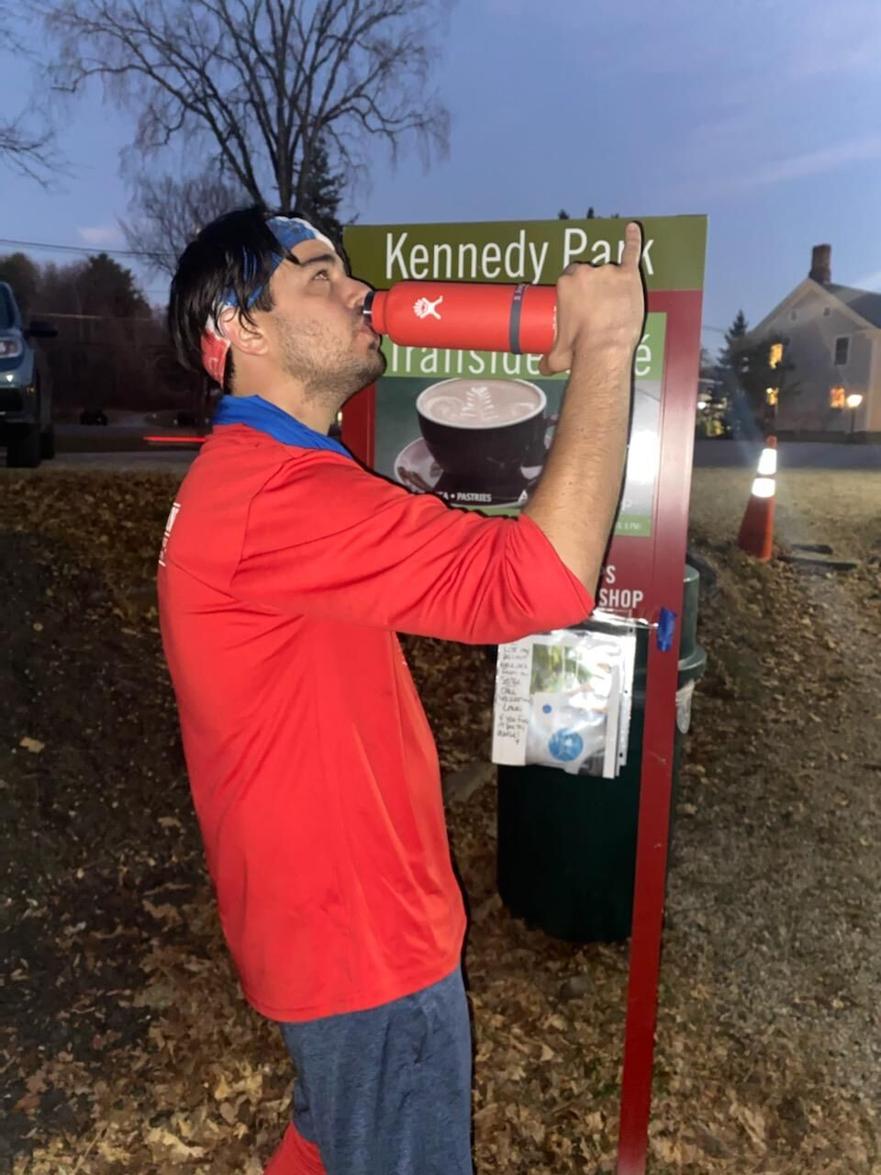 Much thanks to them and the folks at Johnson and Johnson, I gulped some more water, and we walked the rest of the way.