BOSTON — Four years is a long time. That's how long it had been since Chris Conroy worked at Fenway Park.
It was, in fact, just about four years to the date when Conroy began a series at the ballpark on Jersey Street. Back then, it was a series with the Kansas City Royals. Last weekend, it was a set against the Chicago White Sox.
"It's always great coming back here," Conroy said. "We had an off-day here [Thursday]. It's good to be back in Massachusetts. It'll always be home.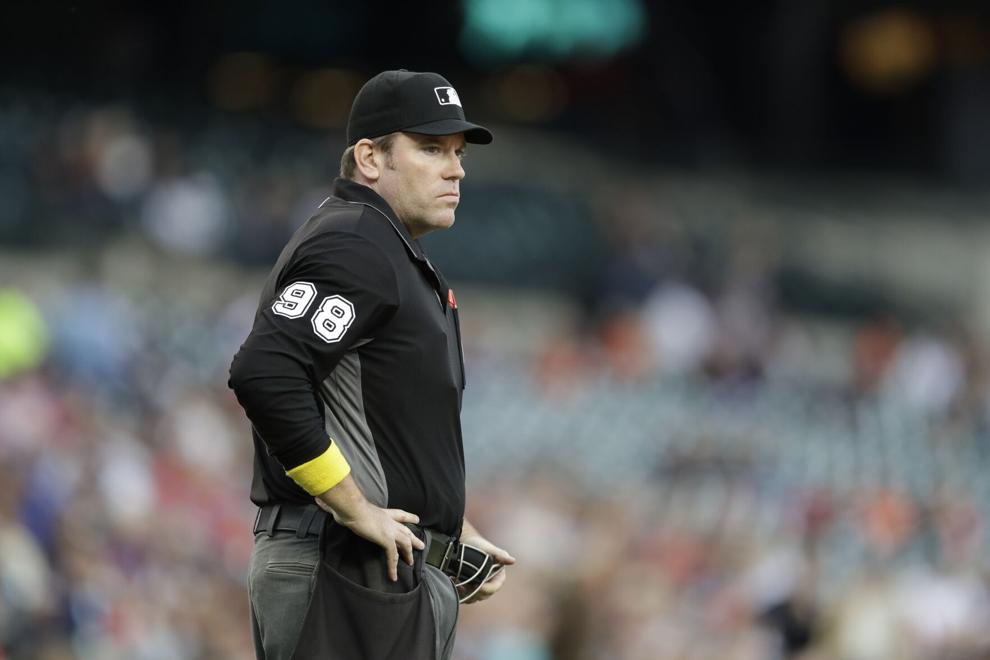 "It's a special place to work and always will be."
Conroy and his crew were in Boston last weekend for the three-game set between the White Sox and the Red Sox. Conroy is part of a new crew for 2022 with crew chief Ron Kulpa, Marty Foster and Carlos Torres.
The series began Friday night and wrapped up Sunday morning. The Williamstown native was asked about having folks from the Berkshires visiting. He said for the opener, there were no ticket requests.
"Tonight I was clean. Tomorrow I've got 10," he said. "Tonight was quiet."
Local fans who were interested in watching Conroy were a bit limited. The game was televised nationally, but on Apple+, which had exclusive rights. That meant the New England Sports Network could not broadcast the game.
NESN was also shut out of Sunday's finale, which was broadcast exclusively on the Peacock streaming service, but was simulcast on NBC stations. It might have been better if the tickets were for Friday or Sunday.
It might have been better for Friday, because Conroy had home plate for the opening game of the series. He moved to third base on Saturday and second base Sunday.
"You never know here. It's a funny ballpark," he said. "It's one of those places where you never have enough runs. It was a good game, a good game to work."
It was a game where the White Sox got three runs in the top of the third inning and held on to beat the Red Sox 4-2. The game was played in — for a game at Fenway — a tidy 3 hours, 29 minutes. There were 13 strikeouts in the game, and only two of them were called strikeouts.
Despite the 3:29 time, the game did have a pretty good pace of play. The main thing that slowed down the proceedings was that Red Sox manager Alex Cora used five relievers and White Sox skipper Tony La Russa used four.
"It just keeps everybody in rhythm," Conroy said of the decent pace. "We talk all the time, when you get guys that take a long time between pitches, it's like [let's go]. When you get guys that get it, get on the rubber and want to come with it right away, it gets everyone in rhythm. It's no different than with guys in the field, you talk to fielders, and they love working behind guys who work fast. It just keeps everybody on their toes."
Conroy was, however, front and center on a play in the ninth inning. Boston reliever Matt Barnes walked Chicago's A.J. Pollock, who proceeded steal second and was wild pitched to third. The next hitter was Jose Abreu, who lined to Jackie Bradley Jr. in right. Bradley caught the ball, threw home in one motion, and Red Sox catcher Kevin Plawecki put the tag on Pollock, in a play that was not particularly close.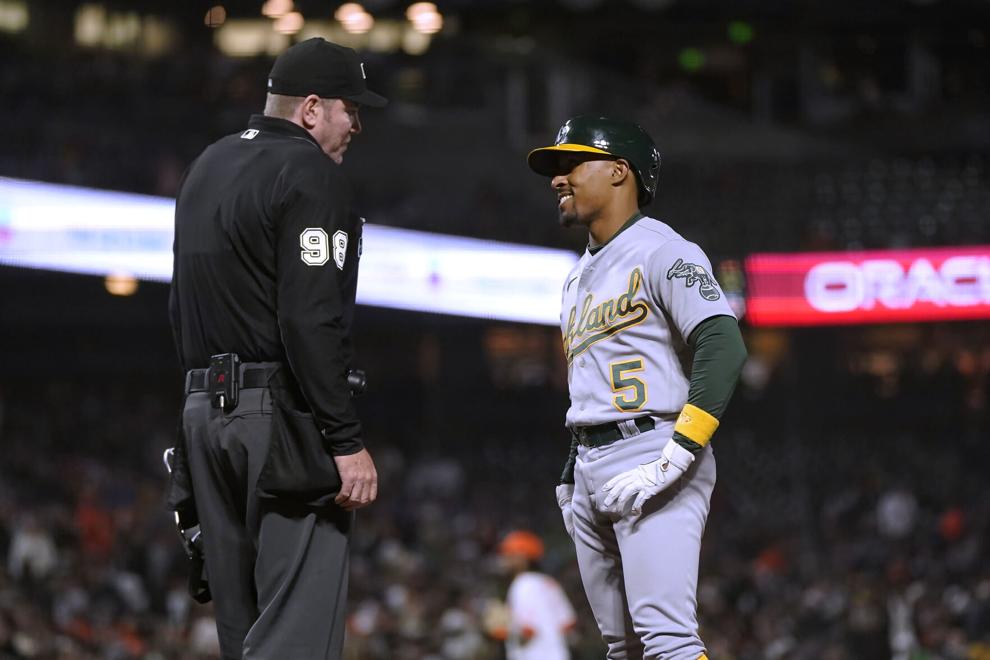 "That was my first one of the year, actually, I think," Conroy said. "I was thinking about that. It was my fifth plate job and I don't even think I had one in the spring. It's been a while. I know Bradley has a good arm, and this is probably going to be close as long as the throw is on target."
A lot of plays for Major League Baseball umpires are called bang-bang plays, and sometimes the men in blue (actually black) have to read and react. A play at the plate, however, is one that can be anticipated.
"Get myself in position, see the throw and then kind of make my adjustment if I have to, go with the catcher," Conroy said. "I like to be in the catcher's back pocket a little bit because he's going to kind of lead me to where the tag is going to be. This one, you could tell right away. Plawecki set up right in front of home plate, the throw was on line. I'm going to drop to a knee, lock in, and it's all just going to happen right in front of me.
"I had a great look at it."
Conroy and his crew headed for New York on Monday, to spend a week as replay officials. Replay crews work out of the Major League Baseball Advanced Media headquarters in Manhattan. That gives Conroy, who lives in Bucks County, a Philadelphia suburb, a chance to stay home with wife Becky and twin daughters Maeve and Maeris.
Next week, Conroy and the Kulpa crew will be back on the road. They are not, however, scheduled to be back at Fenway.