PITTSFIELD — Sometimes, the margin between winning and losing isn't very large. That's something the Pittsfield High School baseball team discovered Wednesday afternoon.
Visiting Westfield got four balls out of the infield over the first five innings. Two of them came in the fifth inning and were accompanied by three errors which morphed into five unearned runs as the Bombers beat the Generals 6-1 at Buddy Pellerin Field.
"We gave up five unearned runs in that inning and that was the difference in the ballgame, when you came down to it," Pittsfield's first-year coach Drew Pearce said. "We did a much better job on the mound today, not issuing free passes. On the whole, except for that one inning, we played pretty well."
Photos: Pittsfield baseball loses to Westfield 6-1
Pittsfield baseball loses to Westfield 6-1 at Clapp Park
To purchase photos click here
Three Pittsfield pitchers held a Westfield team that had scored 24 runs in its first three wins in check. Starter Pat Rindfuss and two relivers surrendered only seven hits in the game. It was, however, the three given up by reliever Tyler Gaudette that came back to haunt the Generals.
Trailing 1-0, Gaudette gave up a leadoff single to Jimmy Cloutier in the fifth. Westfield starting pitcher Jake Jachym then grounded to third, but the throw to second by Pittsfield's Tommy Mullin pulled second baseman Will Kinne off the bag for an error. Dylan King dropped a sacrifice bunt, but a throwing error by Gaudette loaded the bases and the PHS left hander forced home a run when he walked Jeremy McCormick.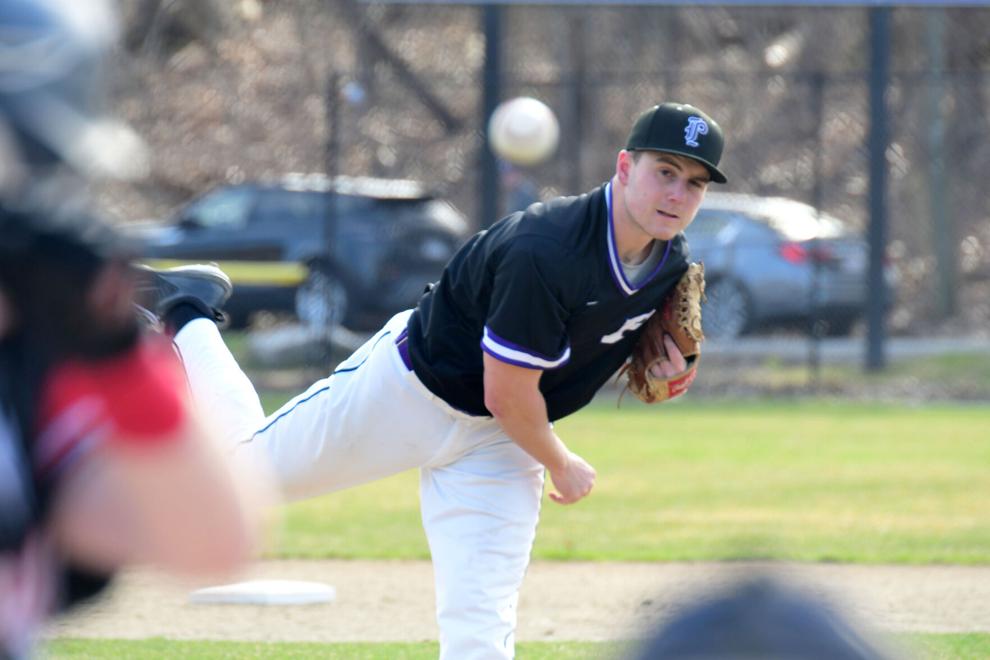 Cody Collins hit a grounder and on the throw home, the ball was dropped by catcher Connor Lavinio for an error, allowing a second run to score. Josh Mayo followed with a double inside the bag at third, scoring two to make it 5-0. Mayo later scored on a ground out, giving the Bombers six runs.
Those runs were more than enough for Jachym. The left hander scattered five hits, walked two and struck out three. He pitched out of jams in the second and fourth innings that could have changed the complexion of the game.
"Jake is a good pitcher," said Westfield coach Michael Kennedy. "He's crafty. He came out, started a little slow but got his thing together and he pitched well."
Pittsfield's second inning looked especially promising. Rindfuss led off with a single and went around to third on Mullin's base hit, but Mullin was out at second trying for a double. Jachym got Lavinio on a pop out and Will Kinne grounded to third to end the inning.
Trailing 1-0, Chase Racine hit a one-out single in the fourth, went to second on a walk to Rindfuss and the runners moved up on Mullins' ground out. Lavinio's pop foul was snagged by Wagner for the third out. Just like that, two potential big innings were erased.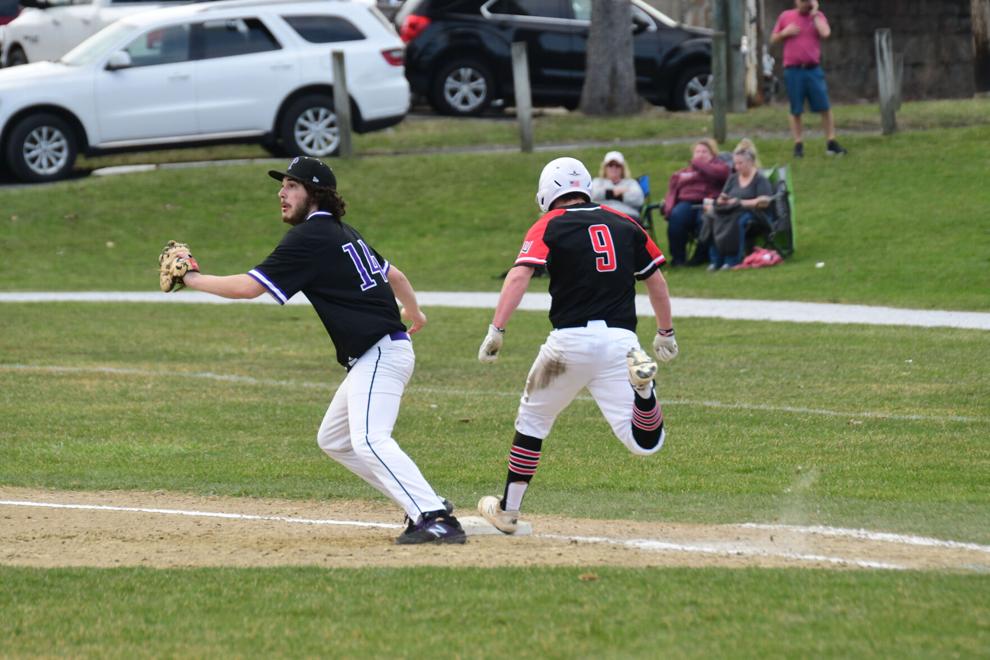 Pittsfield's run came in the sixth on a swinging-bunt single by Luke Melle, who took third on a throwing error by Jachym on a pickoff attempt. Melle scored on Cam Sime's sacrifice fly.
The Generals did get a two-out single by Kinne in the seventh, but he didn't get off the bag.
"I've been around baseball long enough to understand that you need those two-out hits," said Pearce, "and you need those things to fall and the bounces to go your way. Until we start rolling, those aren't going to happen for us. We're becoming a lot closer to who we will be as a team right now. So I'm happy about that.
"I'm never happy with a loss, but the way which we fought was commendable."
———
Westfield 000 150 0 — 6 7 1
Pittsfield 000 001 0 — 1 5 3
Jake Jachym and Jacob Wagner. Pat Rindfuss 4, Tyler Gaudette 1, Kaleb Conini 2 and Connor Lavinio. W — Jachym. L — Gaudette. 2B — W: Andrew Florek.